I don't know about you, but I love to find a great bargain. I am the one who, when you tell me you like my dress, will yell out "and I only paid $20 for it!". I really struggle to pay full price for anything, and I also don't like to pay more than something is worth.

Bargain hunting can be fun, but it is usually just that – a hunt. I have to admit sometimes I just want to walk into the small boutique, find just what I want, pay for it, and walk out. But, honestly I always feel better when I wait, and score that illusive deal.

What would I say to newbies?? The number one thing to remember is patience. You may not be able to find exactly what you are looking for at exactly the right price, right now. So, obviously the next thing you need to remember is flexibility.

Don't be afraid to check out your local thrift stores. Find the ones that run sales, and have the best prices and check their stock frequently. People donate great stuff!!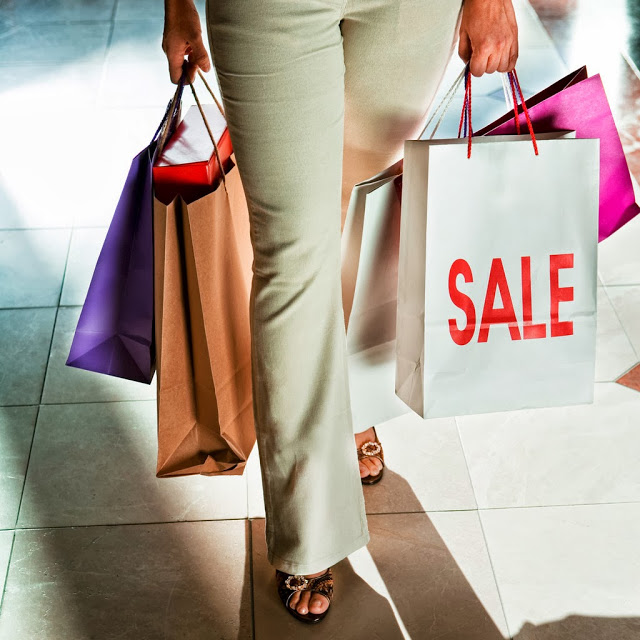 Garage sales are fabulous, and a great way to spend a Friday or Saturday morning. My kids were raised on garage sale and thrift store items!!

Dollar stores are great for some really basic items. I'm sure everyone has their go to items there. I but all more plastic organizing bins there. Plus, greeting cards, gift bags, tissue paper, paper party supplies, and contact paper.

I have signed up for way to many email lists over the years, but this is a great way to know when your favorite stores are running sales and on what. This is how I stock up on my favorite things.

These are just a few ideas on bargain shopping. I'm sure you have your own tricks, so please share them in the comments below. I love learning!!