I'm not sure how it's possible that August is almost over! September is right around the corner. I have definitely reached that point in the summer when I am done with the hot weather and I'm ready for fall. How about you?? I haven't done a monthly round-up in a while. Mostly because I haven't been blogging a lot in a while, but I thought it would be a great idea this month! So, here ya go! In case you missed something here at frazzled JOY this month!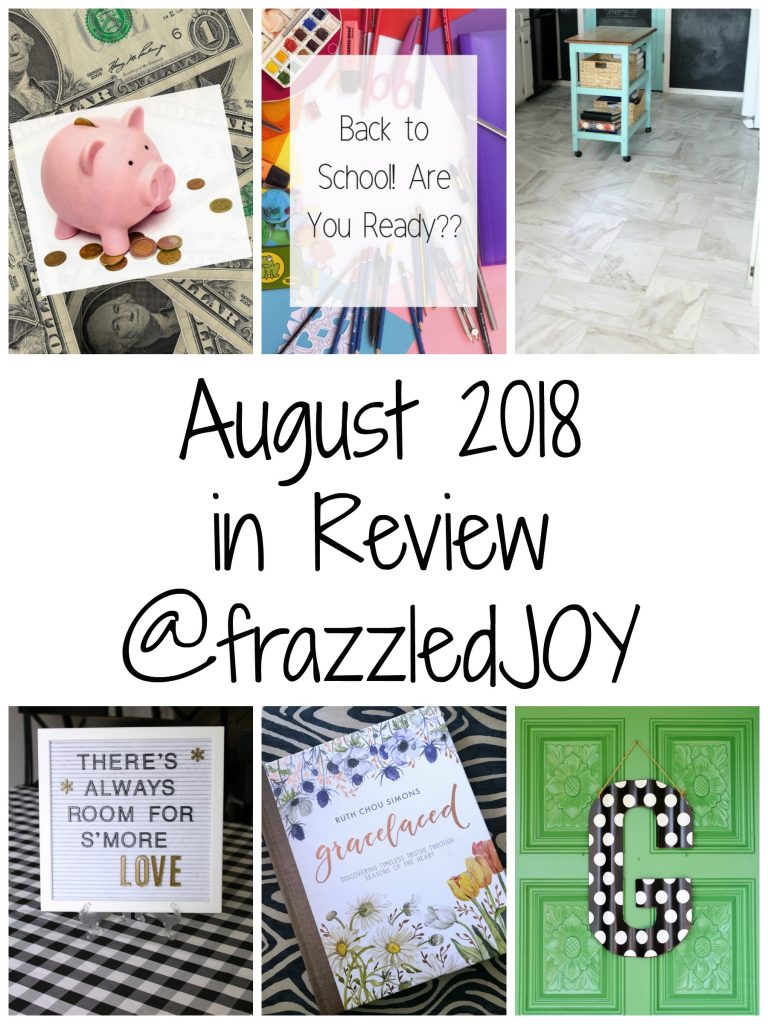 First up, we talked about back to school. Organization tips and some feelings on the matter.

Next I shared our new tile floor in our kitchen. A true tale of making lemonade out of lemons! Click through the read the back story. 🙂

I finally got around to sharing our son's rehearsal dinner. I had so much fun pulling this night together!!

A little update to our front porch that makes me smile every time I walk through the front door.



It's been a full month for sure, and it's been great. I felt like I was in such a slump for a long time, so it's good to feel the creative juices flowing again. 🙂
Thanks so much for following along! There is a lot of great stuff in store for the blog coming very soon!