Again, how is it already May?? It seems like I blinked and April was gone! Unfortunately, I'm thinking May will be very similar. You know how it is…concerts, contests, graduations, tests, last days of school…add in to that people coming home from college, baby showers, wedding showers, and more things I'm sure I'm forgetting (which, btw, is my biggest fear – forgetting something 😳 – maybe because it's happened), and well, the month will soon be over. I pray that I can fully enjoy every minute of every day! So today I'd like to look back and see what we really got accomplished here @frazzledjoy in the month of April.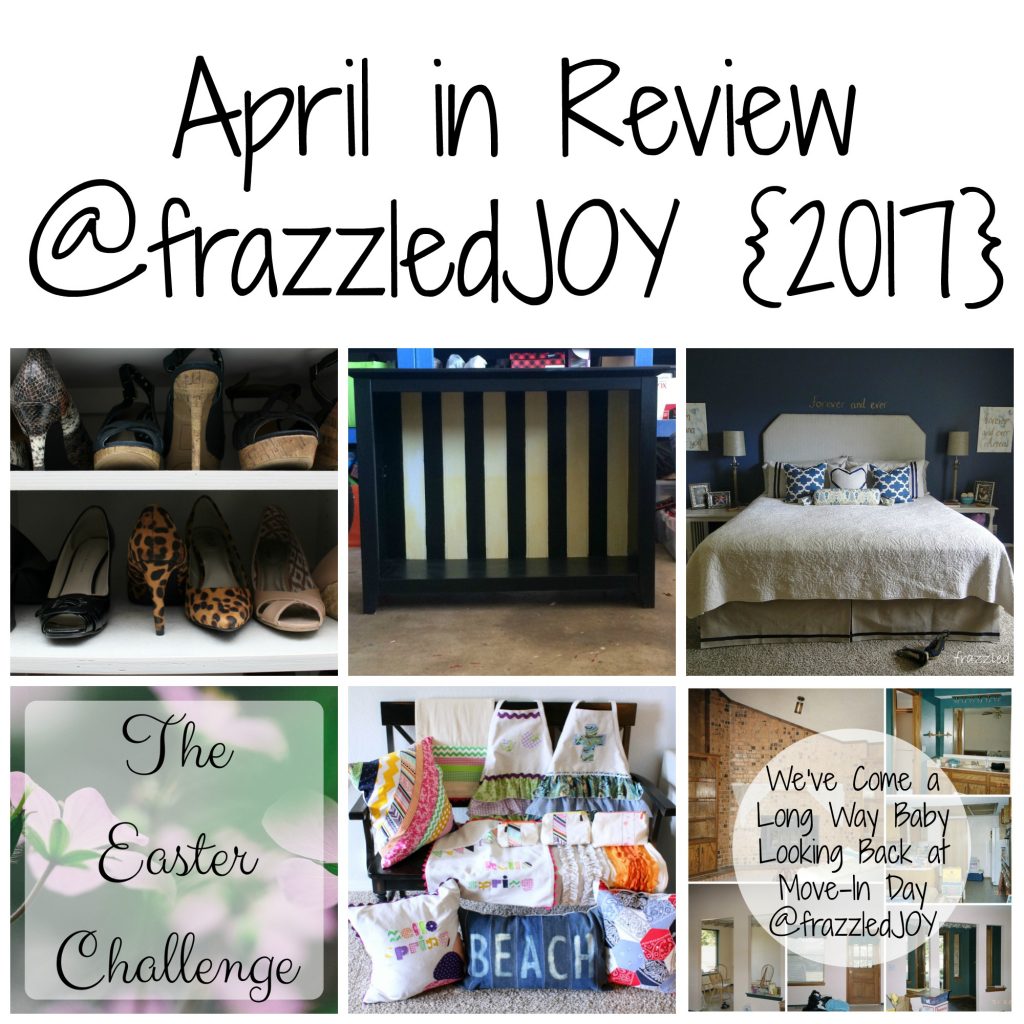 I love looking back, do you? It helps. When a month flies by so quickly it's easy to get discouraged about all the things that didn't get done. Looking back helps you focus on the positive – the things you did get done. So here we go.
When my girlie moved to college we cleared a ton of furniture out of her room. Actually all of it except the bed. I mean really what more does she need on her weekend stays?? We do a lot of furniture swapping around here, how about you? Rather than buy new we just move things around. The bookcase from her room was the right size for my youngest son, but not the right color. A little bit of paint and wax fixed that!

I shared with you a quick tip on how to keep painted shelves looking good. Curious?? Check out my super cheap secret!



I came across several pictures of our home from move-in day and I decided to share a fun mash-up of before and after pics! Again, it's so nice to see all the progress we've made!


See, I feel better all ready! I actually did get stuff done last month!! Now, bring it on May! I'm ready for ya!