Okay, so here we go!!  It's October 1st and you know what that means!!  Well, maybe you don't but for me it means, time to do this writing thing!!  I mentioned on Monday that I was getting ready for the 31 Day Challenge hosted by The Nester.  And, today is day 1!!
If you are unfamiliar with the 31 Day Challenge it is simply a challenge to us bloggers who wish to participate to choose one topic and blog about it EVERYDAY for 31 days. Yes, quite the challenge, but it is a good one that stretches you creative mind a bit.  So, you will be seeing a lot more posts from me than usual but I hope to keep most of them brief so as not to wear y'all out :).
Last year we talked about money for a month, this year I will be talking about making your home function for your family.  So many times I have caught myself thinking "oh, my goodness, we need to move – this house is just not working for us."  Well, yes sometimes that IS the only solution.  But, sometimes we really just need to get in there and make it work.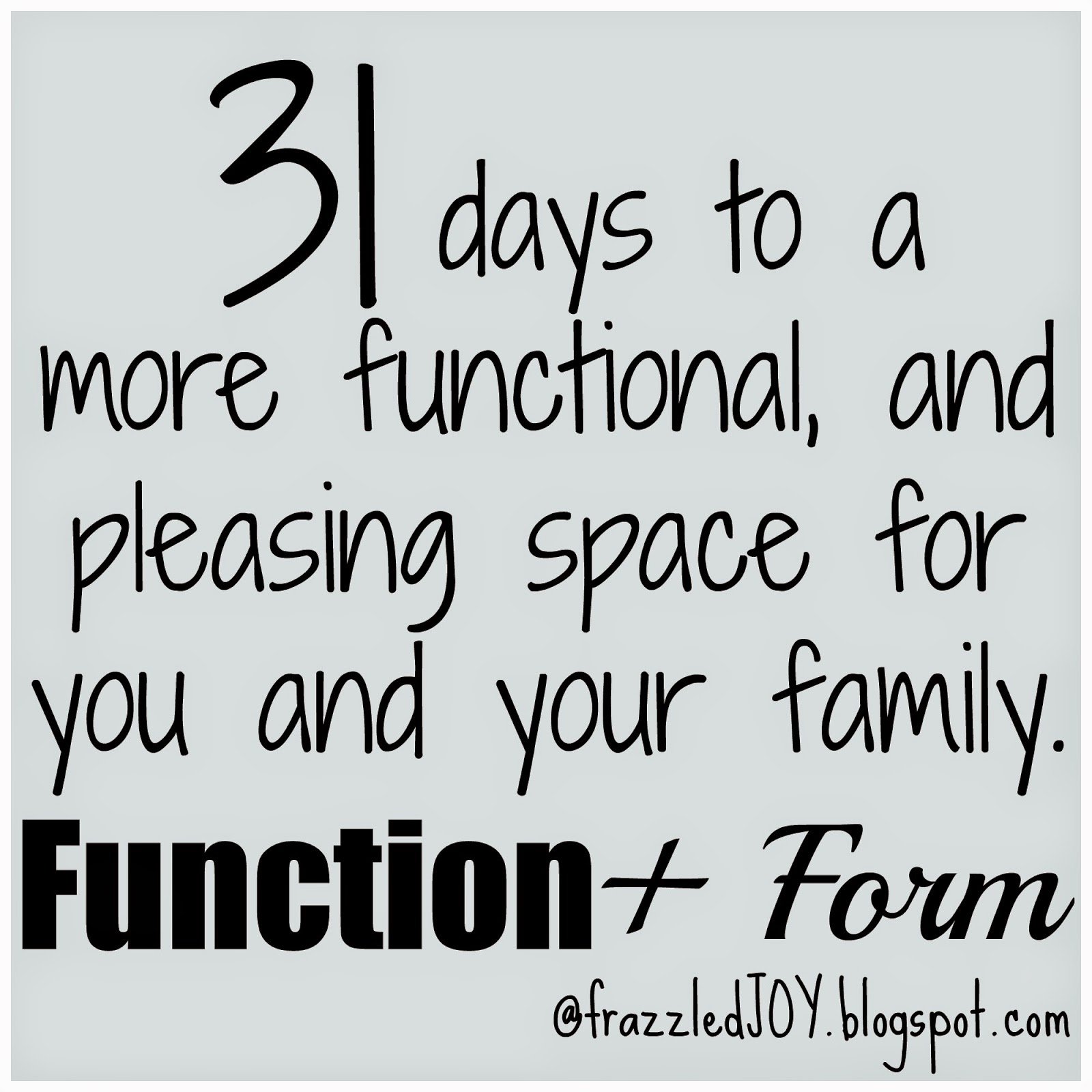 I will be sharing with you my thoughts on this, things I've done in our home, and some very practical applications for how to make this work in your own home.  Hope to have you join along!!
If you get behind on posts, or you want to look back at one to read again, this page will be a point of reference.  There will be a button, like the one above, on my sidebar that will lead you to this page.  Here, I will update everyday with a link to all posts.  Happy reading and may you be encouraged!!


Linking up at
#write31days
with lots of other talented writers and bloggers.