I shared a few pics on Instagram, along with my sentiments on coastal design, architecture and decor. I love it so much!! And, I am looking for ways to incorporate it into our Oklahoma home.

Some affiliate links used for your convenience. See disclosures for more details.
I used to think that because I like the beach I needed to fill our home with blues (lots of turquoise), sand and seashells. While I still have several jars of sand, and collections of seashells scattered around the house. I have quickly realized that coastal decor does NOT mean running to Hobby Lobby and buying all the kitchy "beach" decor. These items might be cute in an actual beach home, but not so much in a home in a land-locked state.


So, how then?? The last several times we've been to the beach I started taking note of the things that do catch my eye. Of course the white sandy beach, and the blue green waves. But also the soft pastel painted cottages, the wooden shutters and doors, the textures and patterns that bring interest to otherwise "plain" spaces. Like the detail on this railing below.

White on white on white can be boring unless you add some texture in there, am I right??

I have concluded that my greatest design love is white, with accents of black and wood, and lots of texture. Oh, and my love for all things navy blue still runs strong as well.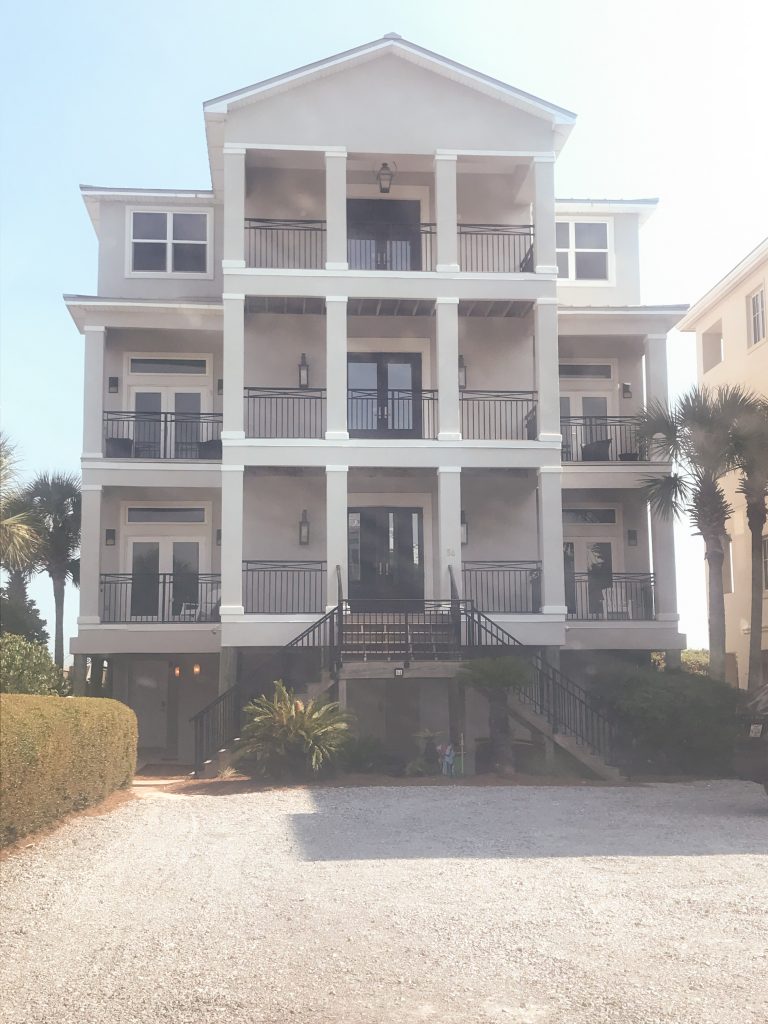 Here are some different decor items that I think might work well in our new coastal inspired home. Those wood candlesticks went straight into my cart!!

I think it's so fun to bring the outdoors in! Let nature inspire you! Bring the things that catch your eye outside, inside your home by using the same colors, and by mimicking the textures. We should take notes from the greatest creator of all time!! God is the most creative out of all of us! All you have to do is step outside to know that – no matter where you live! His beautiful creation lives all around us!