I am excited to be joining several other talented ladies this week to share some inspiration for you in the form of Thanksgiving table decorating ideas! If you're new here, welcome! I blog about all things DIY, home, family, and faith, and I'm so glad you are here!!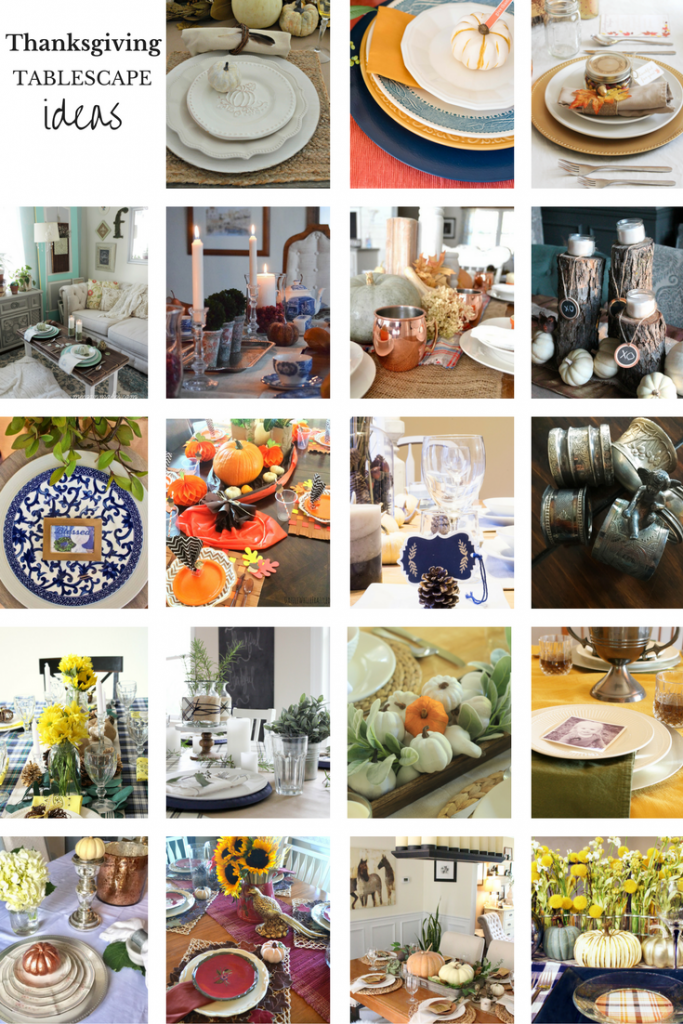 We have had the privilege of hosting Thanksgiving for our families for the past couple of years. We are not necessarily a fancy bunch, but I really enjoy setting a pretty table so that's what I do. If you want to see tables from the past couple of years, you can check them out
here and here.
This year my jumping off point was plaid. I have seen so many cute tables around that start with plaid as their base and I knew I wanted to see what I could do with that. I purchased some cute plaid flannel months ago at a thrift store, so I decided to try to make that work. It's not necessarily traditional thanksgiving colors, but I love how it turned out!!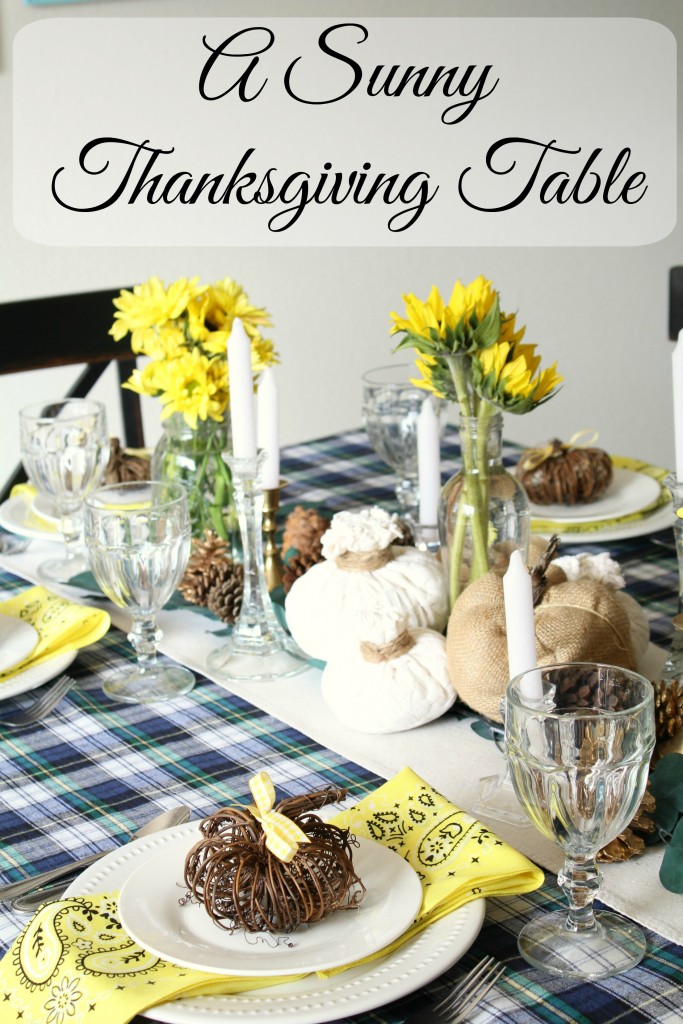 You may be able to see in some of the photos that there is a tiny strand of yellow that goes throughout in between the blue and the green in the plaid. And, well, I love sunflowers so that was pretty much a no brainer when it came to the center of attention.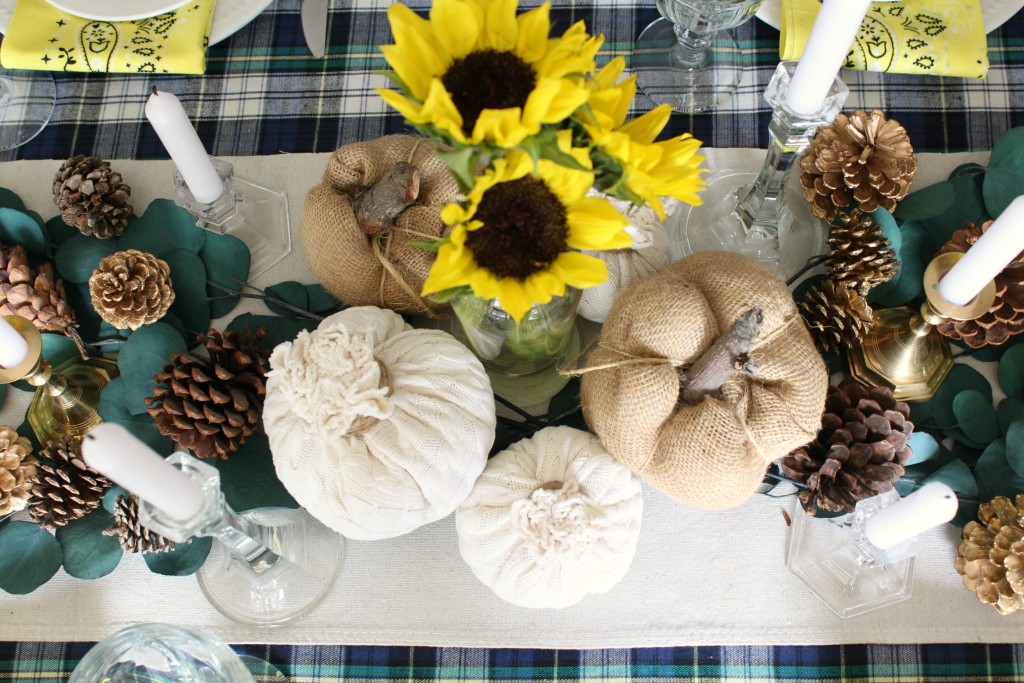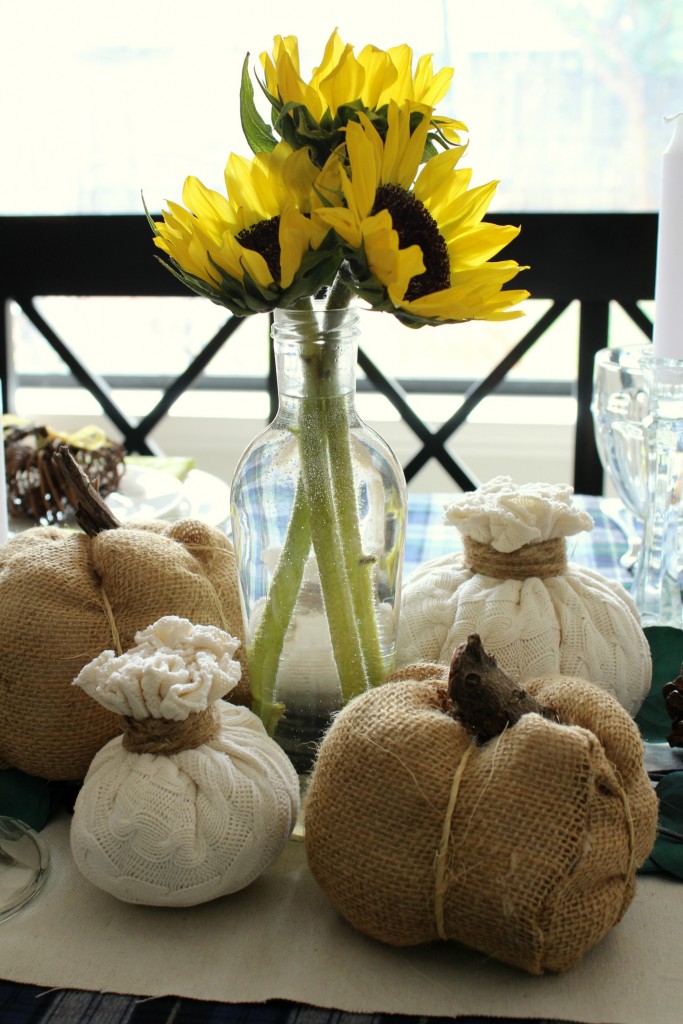 I used a simple strip of dropcloth that I had in my stash for the 'runner' (I didn't even hem the sides – no need). On top of that I layered some dried eucalyptus, and then I piled on some pumpkins and pine cones.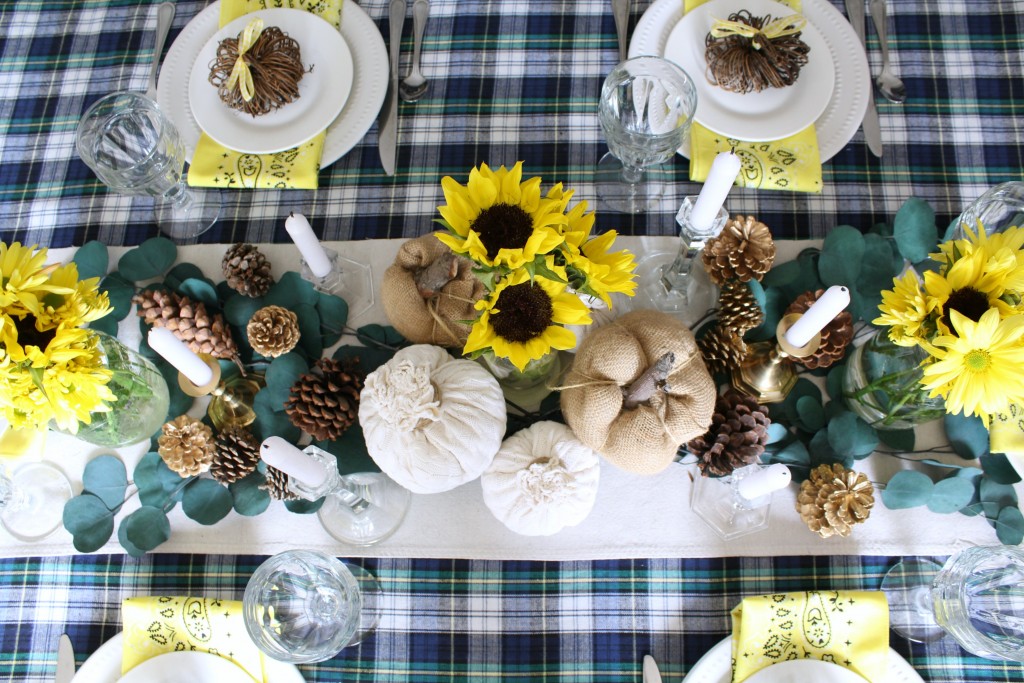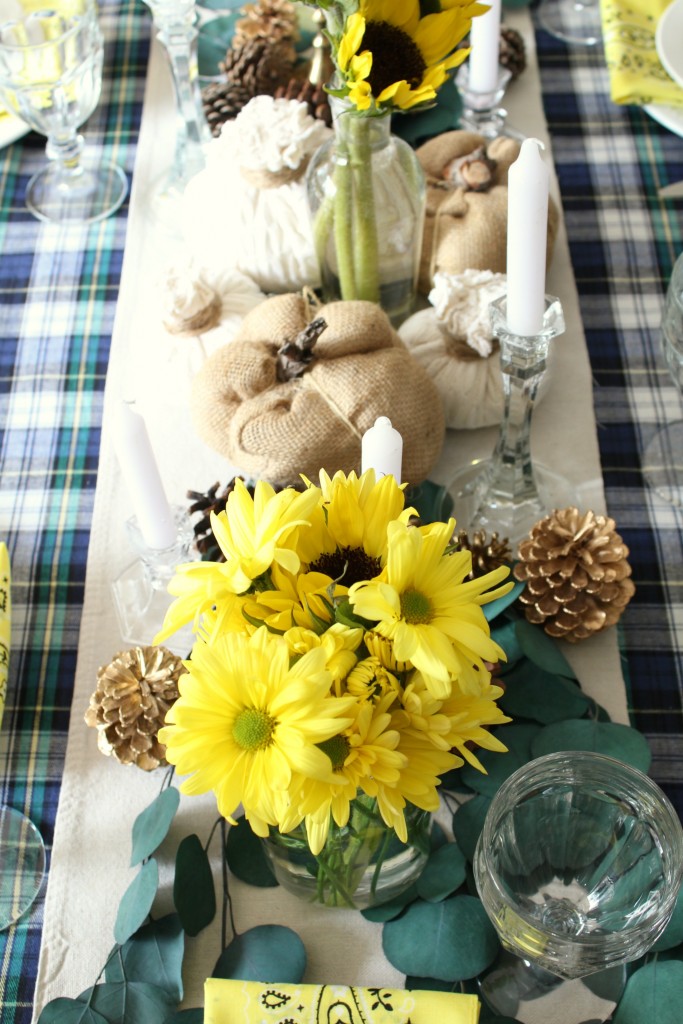 I scattered in some homemade pumpkins (sweater pumpkins and burlap pumpkins), and a few candles.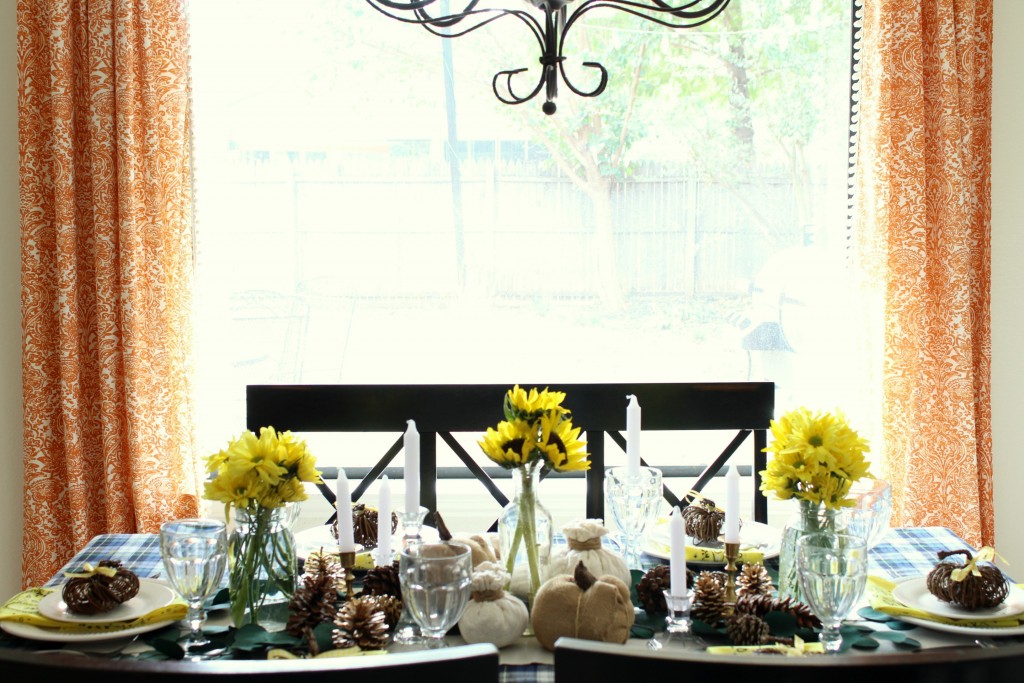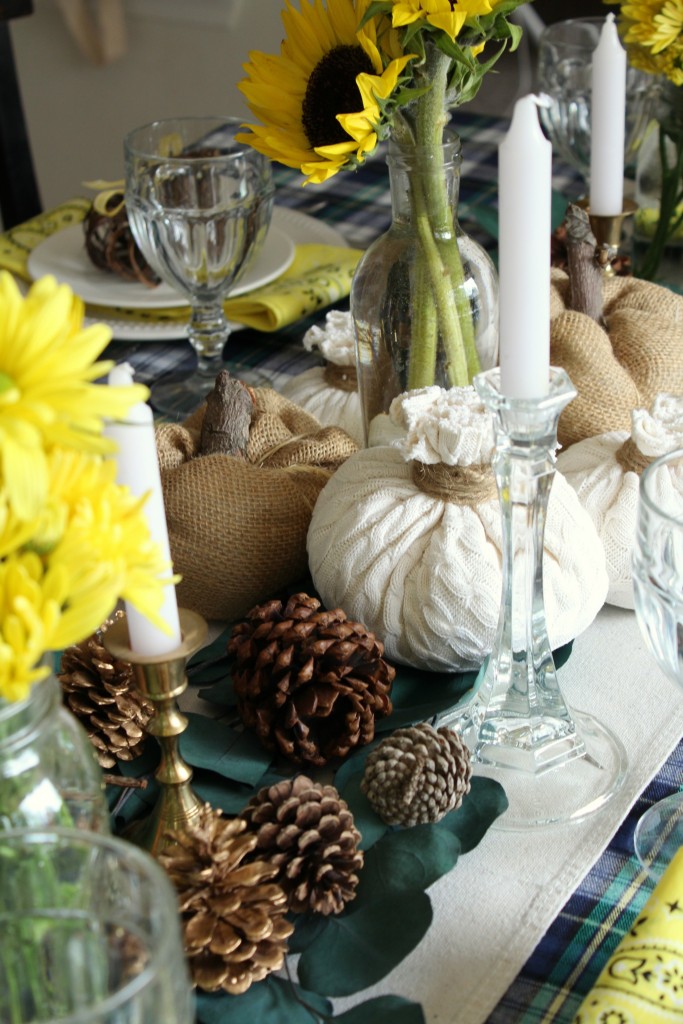 Oh and I also added some yellow daisies, because, well, they are just so cute! (grocery store flowers for the win – always)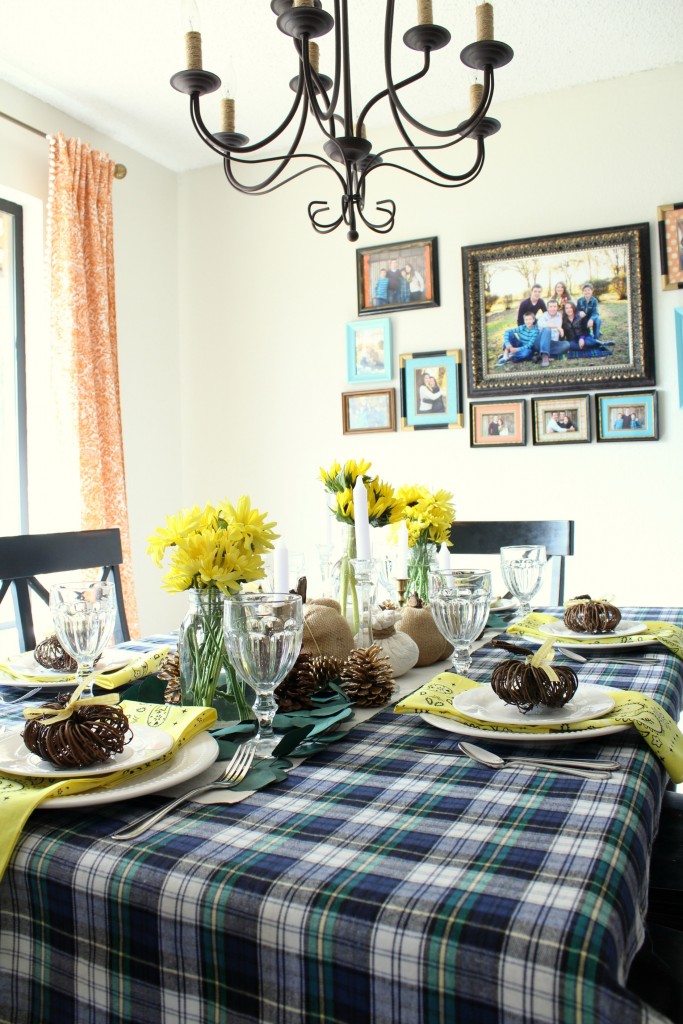 For the place settings I started with my tried and true dollar tree white plates and clear goblets. I've always loved bandanas for napkins and thought they were the perfect addition to the plaid.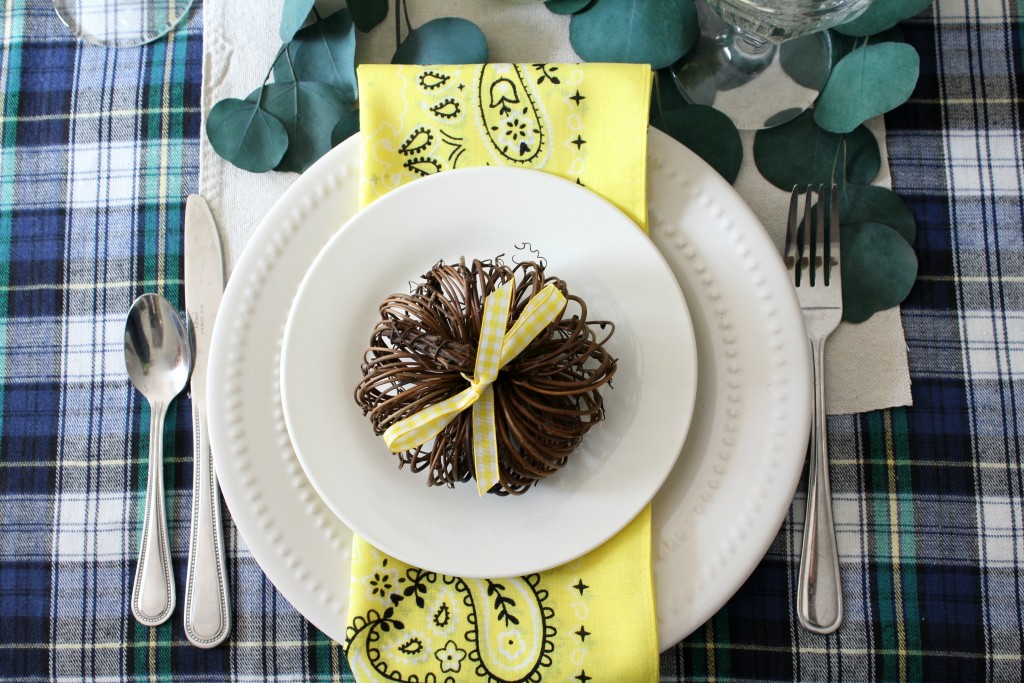 Each place setting was then prettied up with a grapevine pumpkin tied up with a cute gingham bow. (my favorite)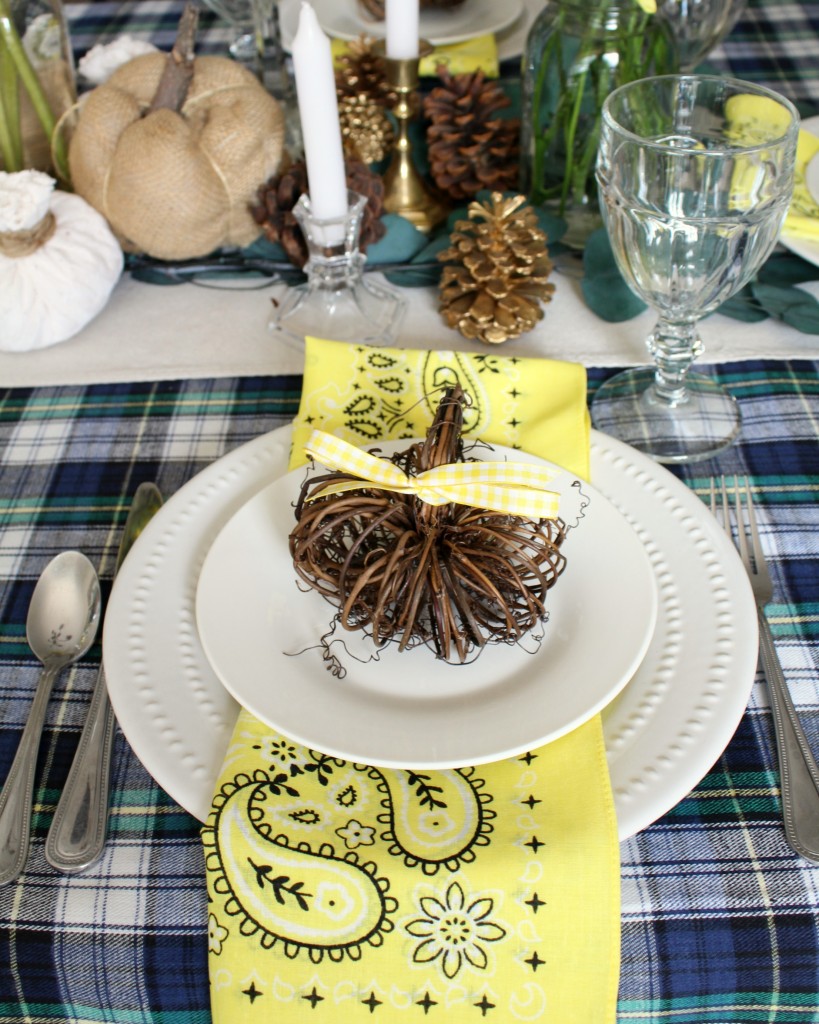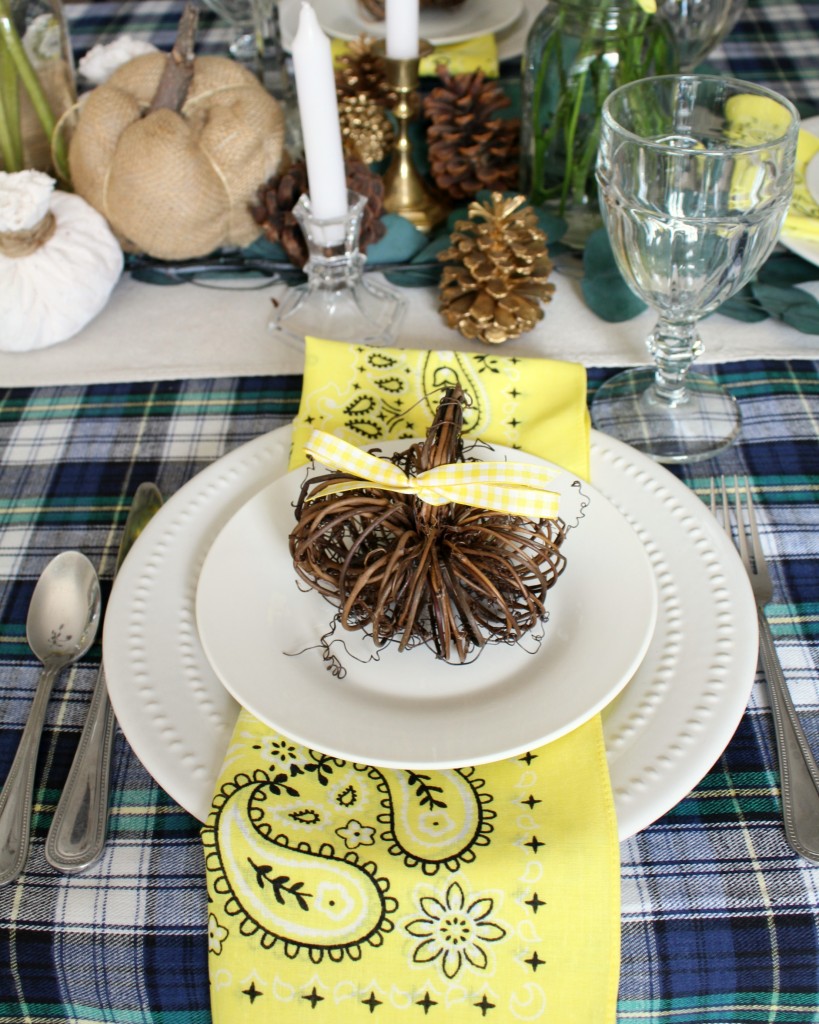 Our table for Thanksgiving with our family may or may not look exactly like this, but I had so much fun putting it together! I loved looking at it so much I didn't want to take it down, but practicality won and away everything went. But, now I am so looking forward to hosting our family for another fun and love-filled holiday! I hope you are inspired to set a pretty table for your family too – big or small it's fun to gather together!!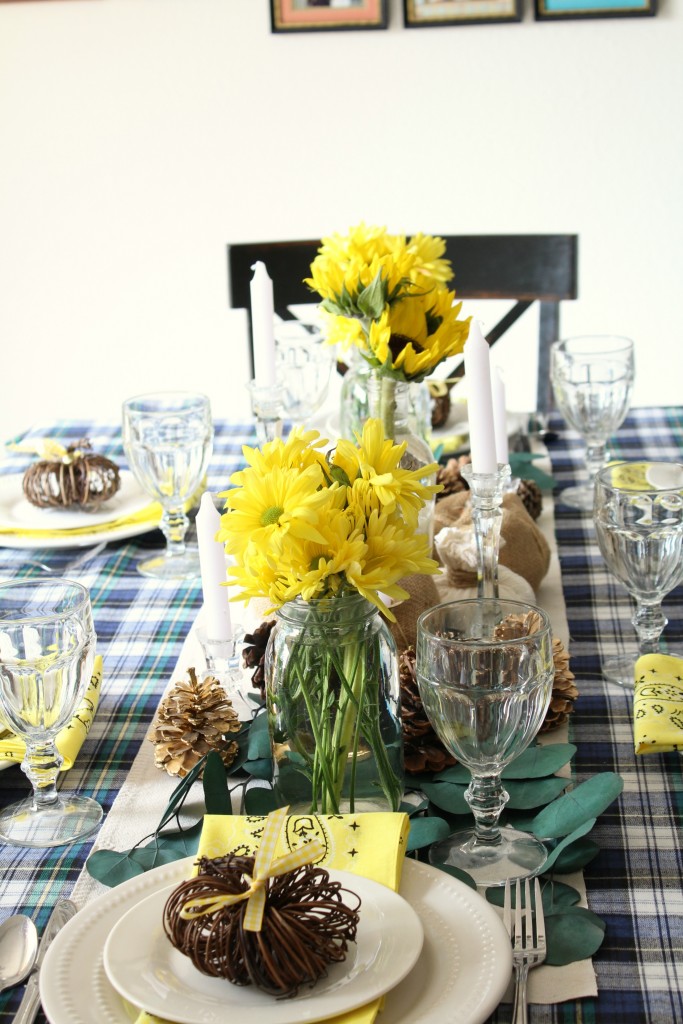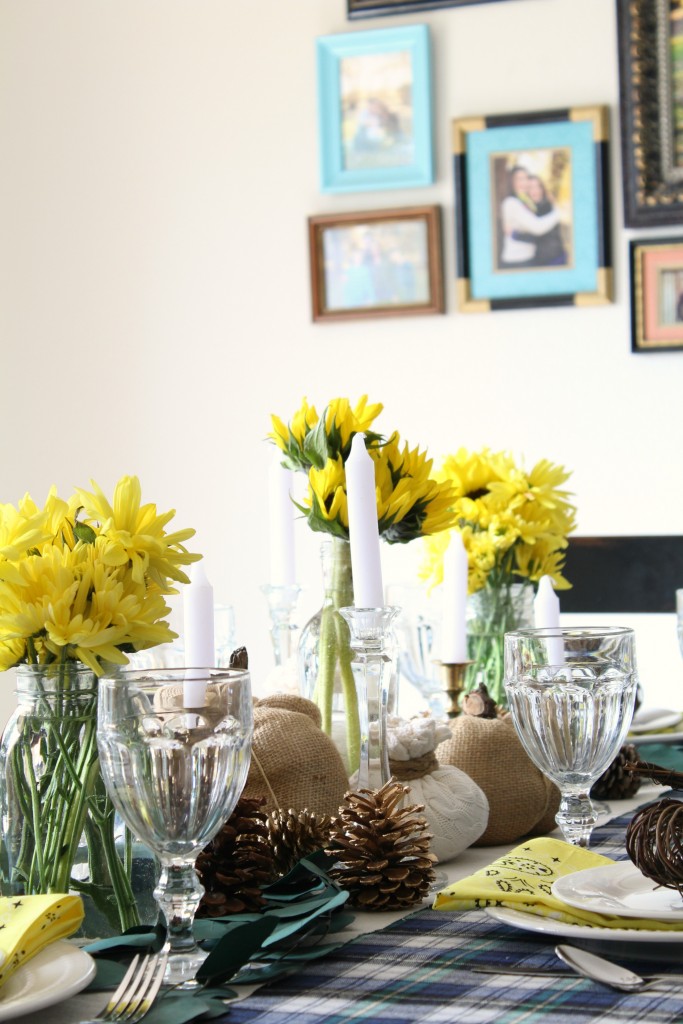 And, of course I had to light the candles so you could see just how pretty it could be. 😉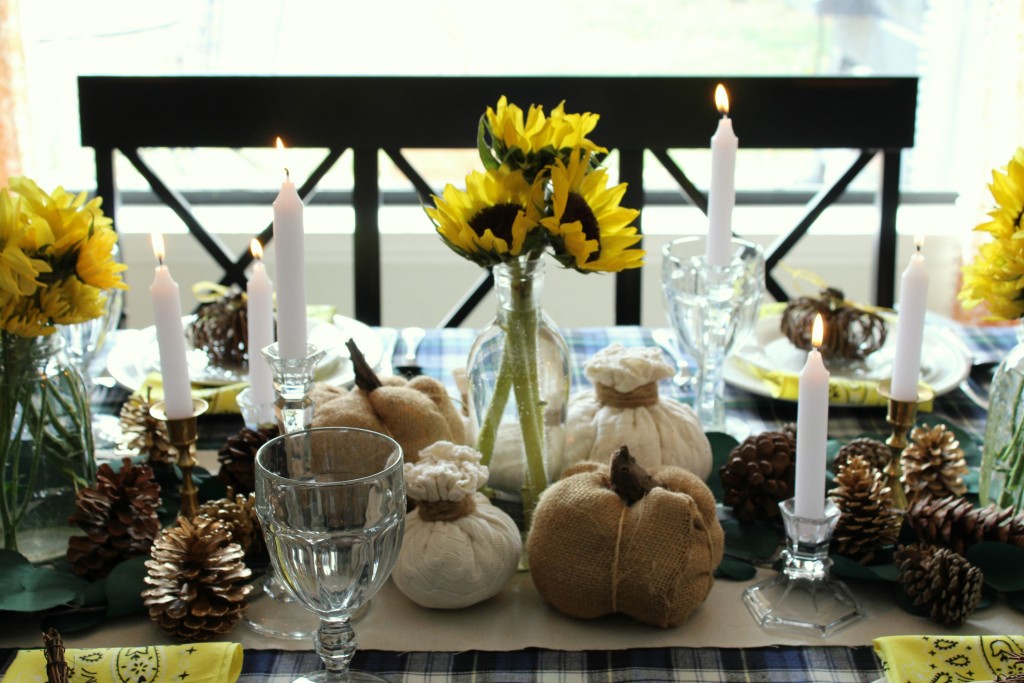 Make sure you stop by and see the other great tables being shared today and other days this week as well!! Here's the schedule for the week.
Thanksgiving Tablescape Blog Hop
Monday
Craftivity Designs / North Country Nest / 2 Bees in a Pod / My Life From Home / Dazzle While Frazzled / The Crazy Craft Lady / What Meegan Makes
Tuesday
At Home With Zan / Our Crafty Mom / Blue i Style / Life on the Bay Bush / The Magic Brush Inc / Designers Sweet Spot
Wednesday
Meet Our Life / Celebrate & Decorate / Corner 52 / My Creative Days / Frazzled Joy / An Alli Event


Linking up with The Inspiration Gallery / The Creative Circle / The Creative Gallery / Totally Terrific Tuesday / Tutorials & Tips Link Party / Inspire Me Monday / Inspire Me Tuesday / Wow Us Wednesdays / Work It Wednesdays / Redmodelaholics Anonymous