Hey y'all!! Hope your weekend was grand!! We had a family work weekend in the yard. It was fabulous! My back and shoulders are aching today but the weather was glorious, and we got some outside chores done that were overdue. I also decided to take this opportunity to improve my morning view.
Each morning I sit at my kitchen table in front of my big picture window and drink my coffee. And, this is what I am greeted with each morning.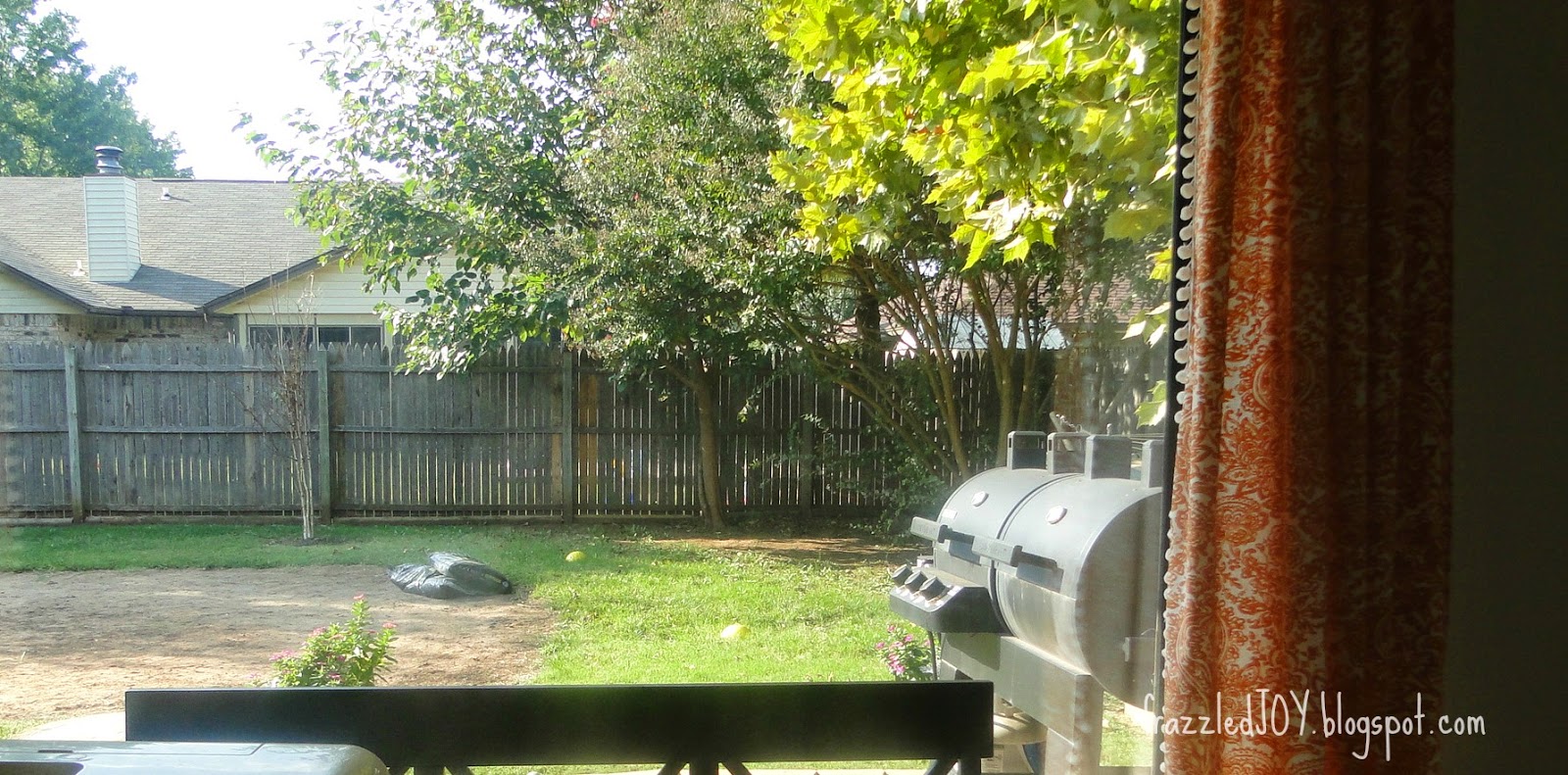 Granted it's not all bad. And the large crop circle to the left is something I have learned to overlook – that's where our ghetto pool goes during the hot summer months.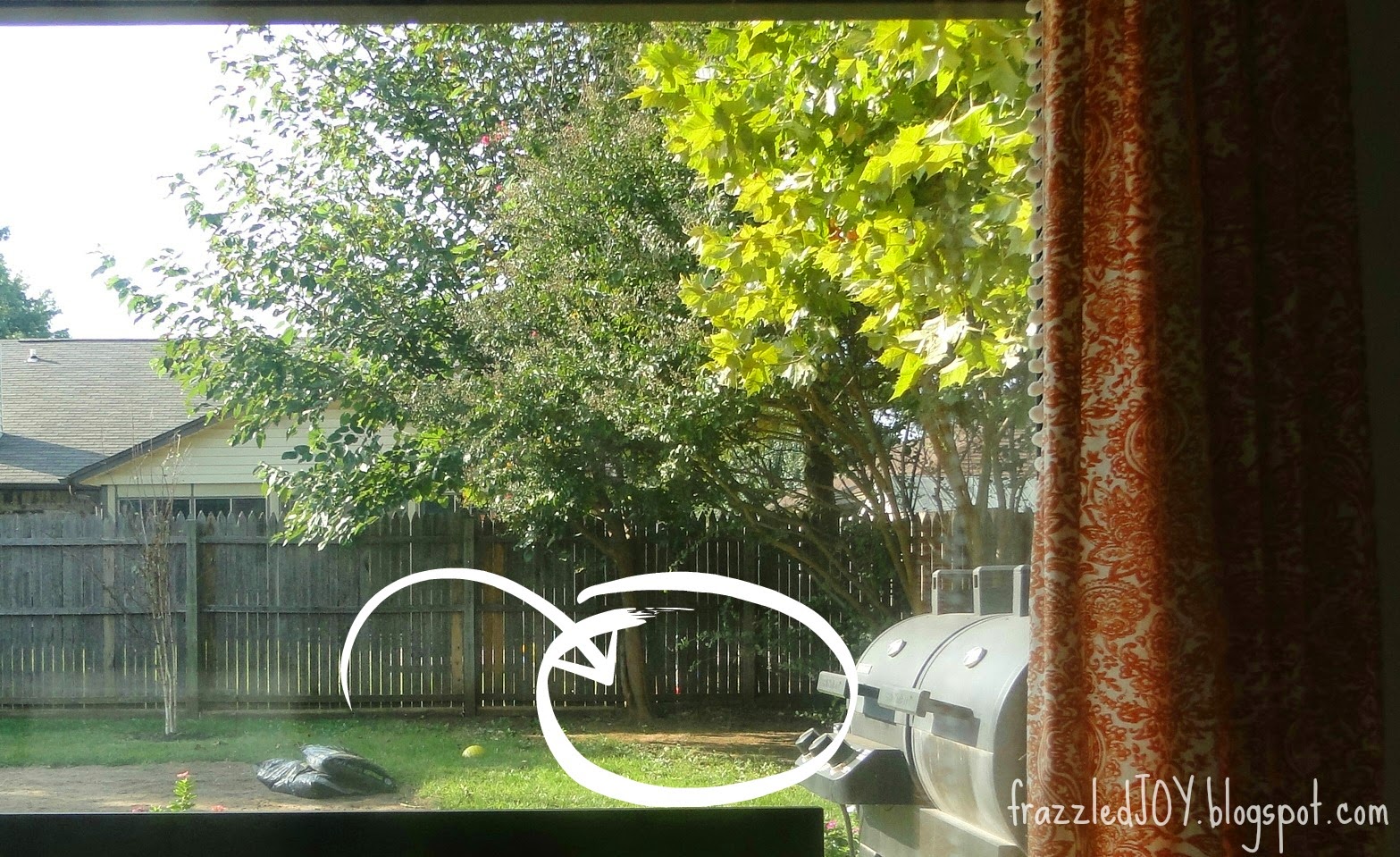 But that bare corner back there has been calling to me for a while now.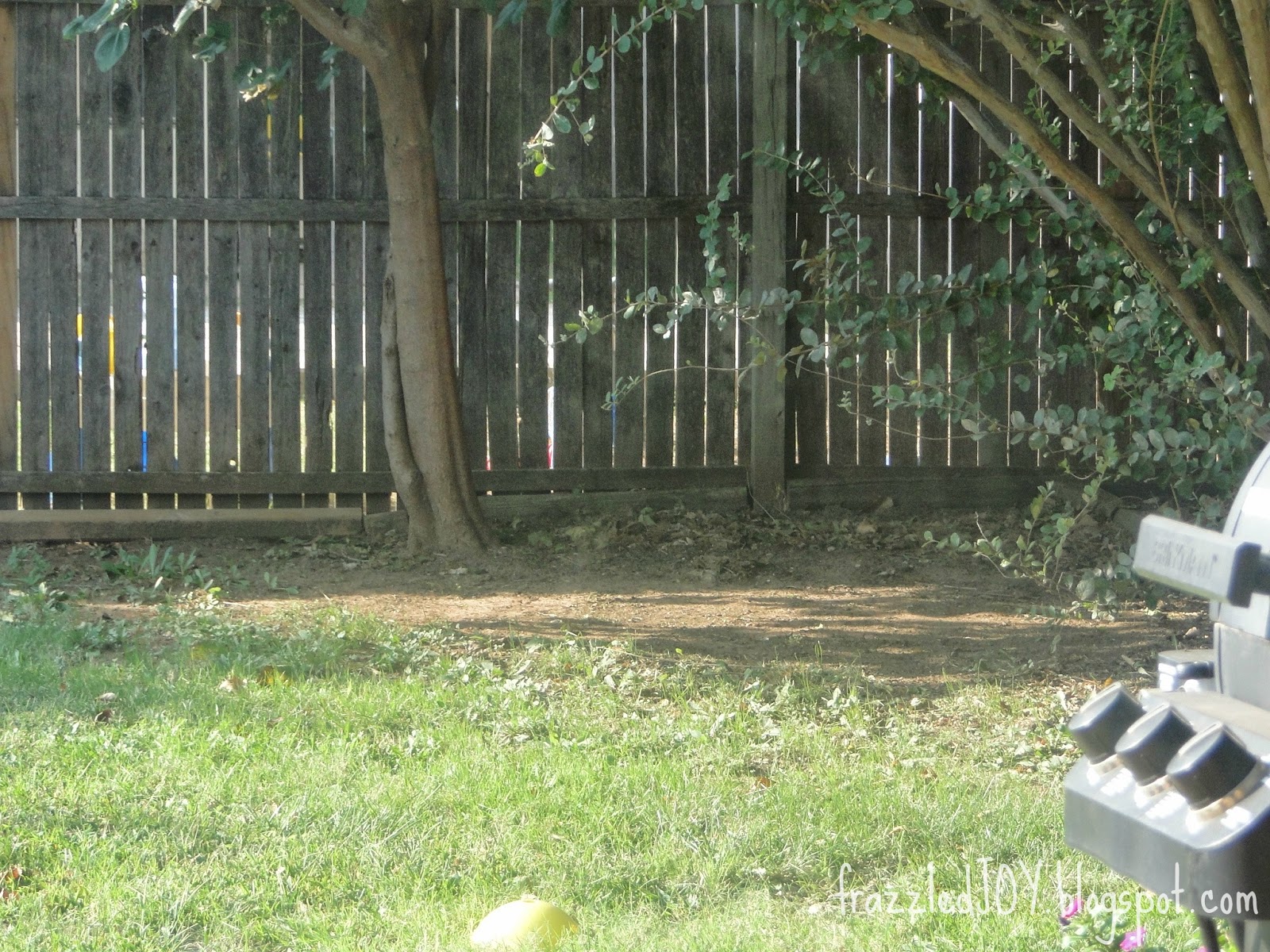 It's all shade – hence the lack of grass. So, I decided to embrace it and plant some hostas, bordered by some monkey grass (as my hubby calls it).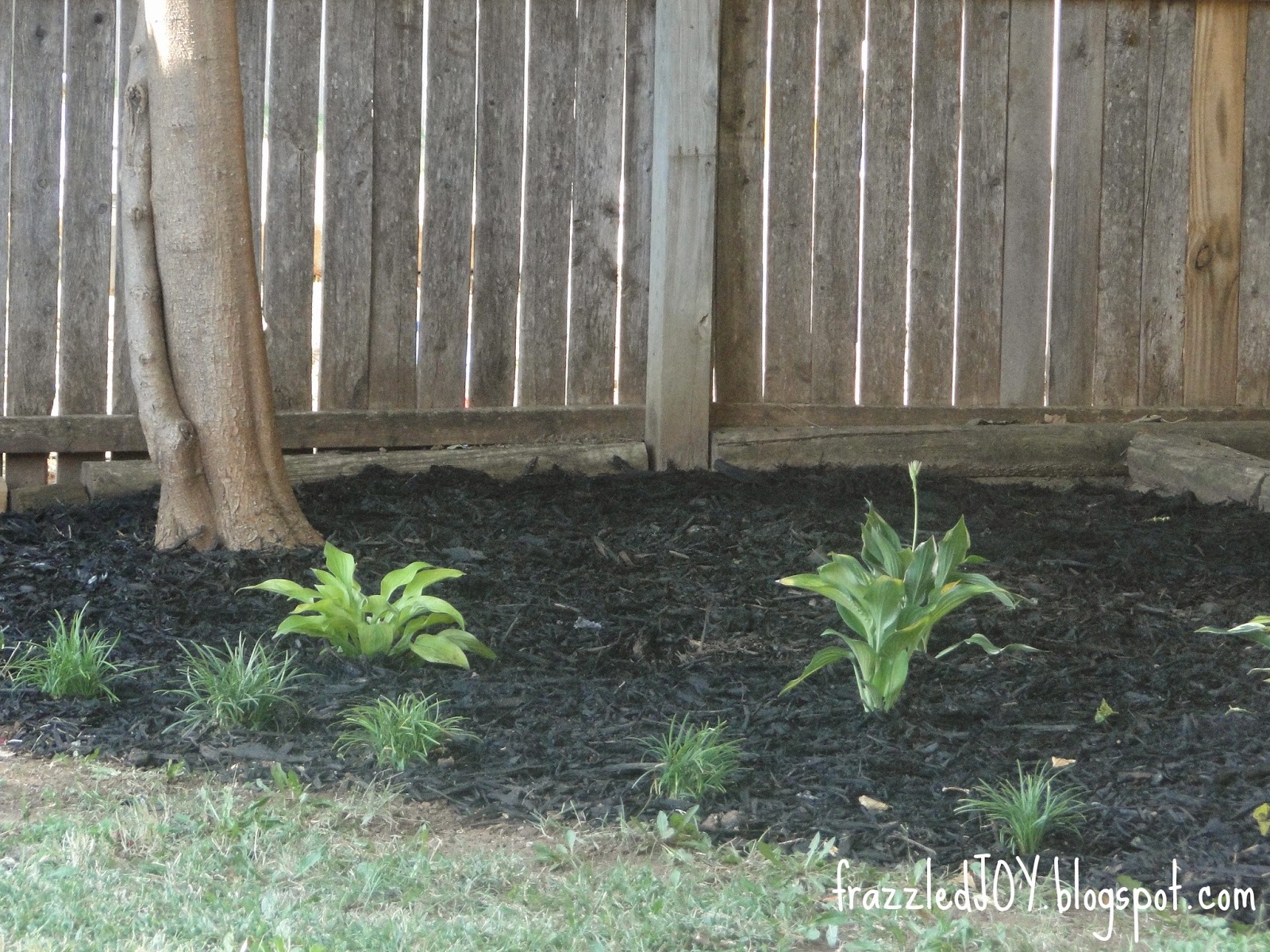 Simple, colorful, low maintenance, comes back year after year (with prayer) – what could be better. So, now I have a new and improved view for my morning coffee. Ahhh.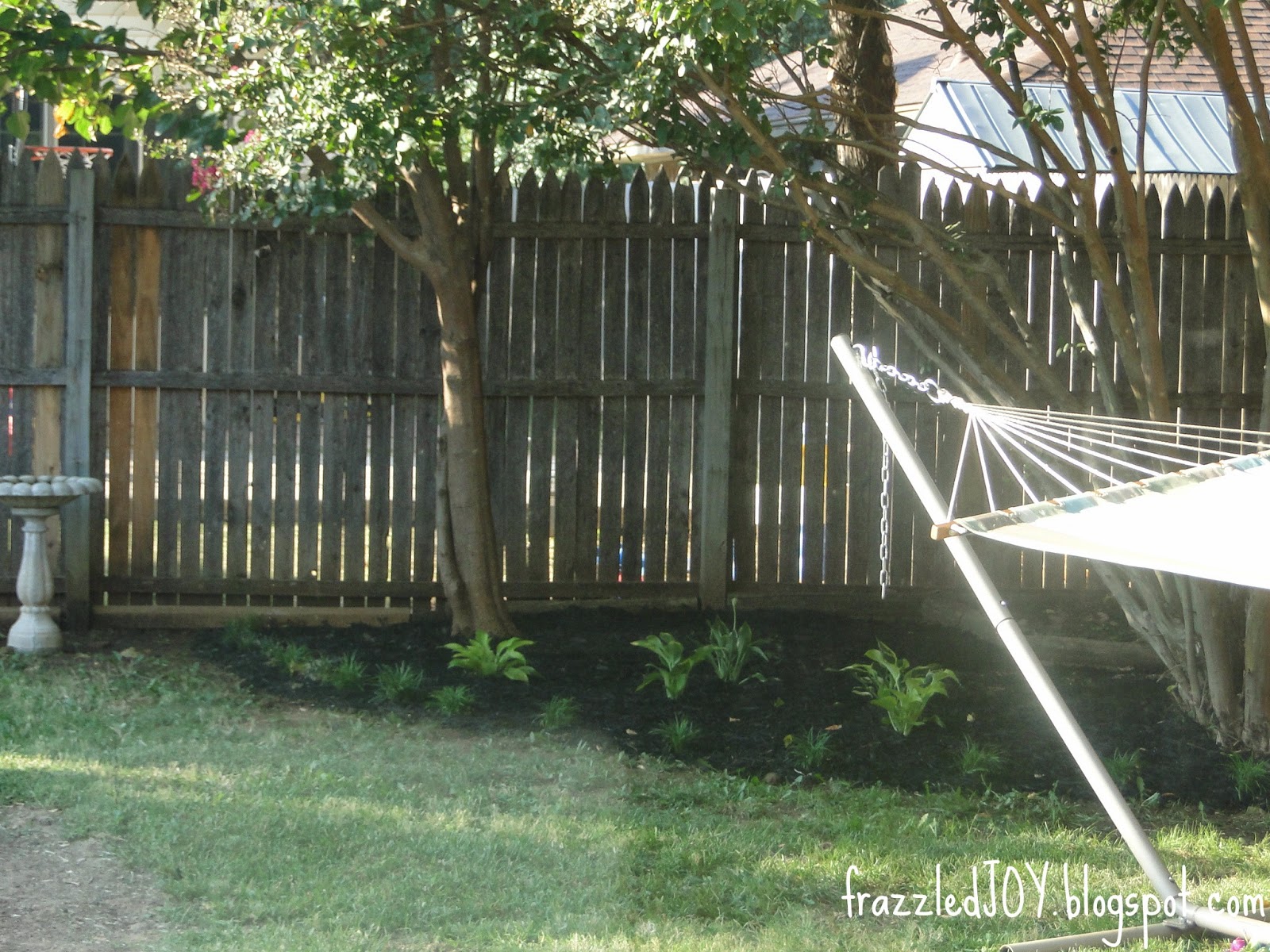 I have decided to join The Nester and most likely hundreds of other bloggers in her 31days writing challenge again this year. I will be working hard the next few days lining things out. Hope you will join along on the journey!! If you are new here and want an idea what this is all about – check out my series from last year.