Hey there y'all!! Last week I had the crafting bug. Every once in a while…ok all the time, I get the urge to make something with my hands. I had been itching to make some sweater pumpkins that I had been seeing everywhere, so I headed to the thrift store. I found a sweater that I thought would work and a really cool plaid skirt. The skirt was actually cute, but didn't fit – but the fabric was awesome! 😉 I brought them home and gathered a few more supplies and got started.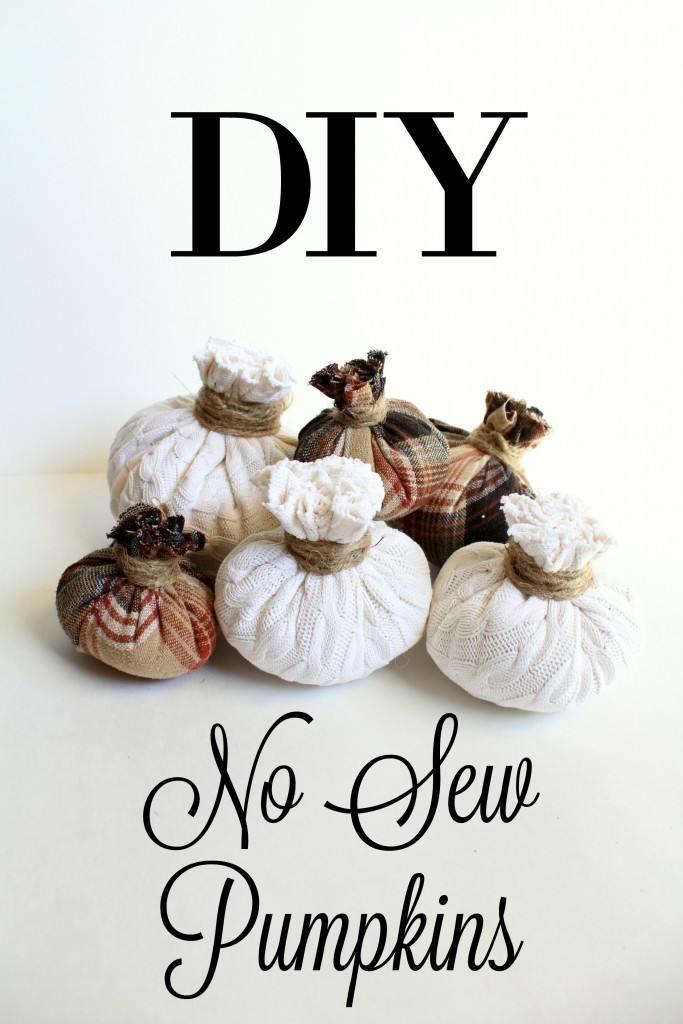 There are a lot of different ways you can approach this, but in an effort to make these no sew I decided to cut circles. I used a couple of different sized plates – a paper plate and a charger to get a couple of different sizes of pumpkins.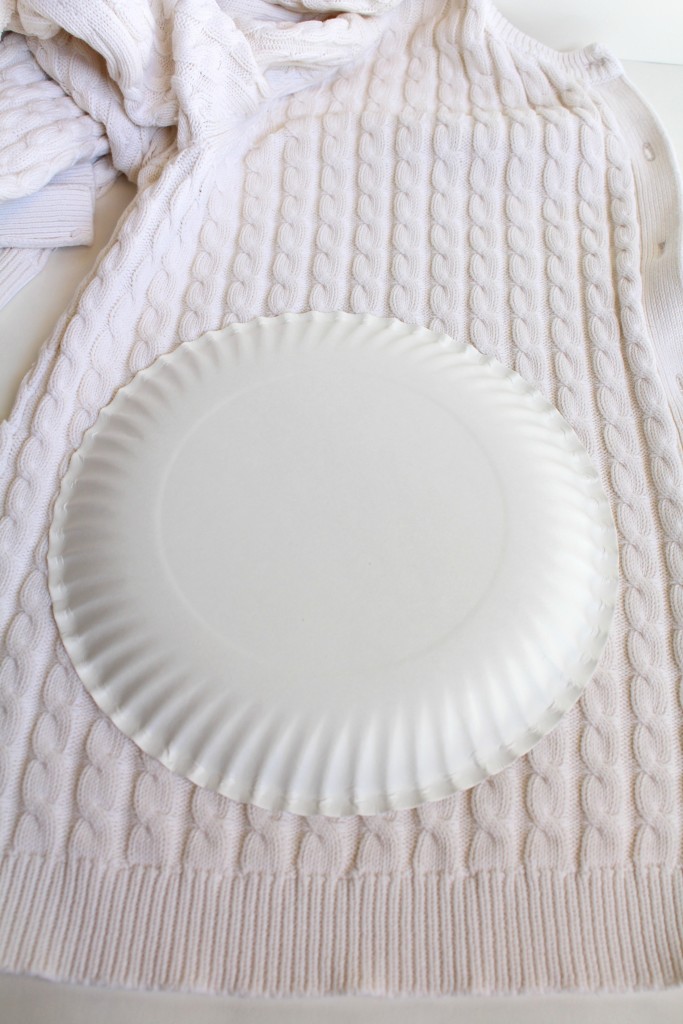 After cutting out the circle I placed some polyester filling in the center of the circle.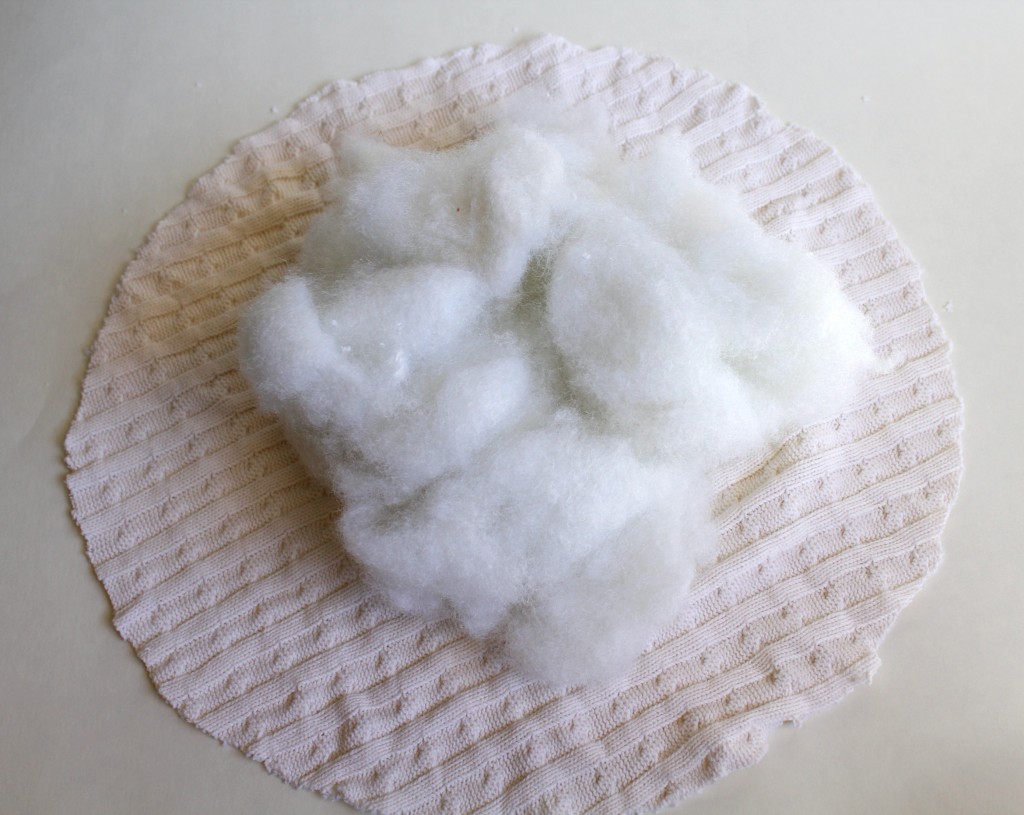 Then I simply starting gathering all the edges together. I started with the middle of both sides and worked from there.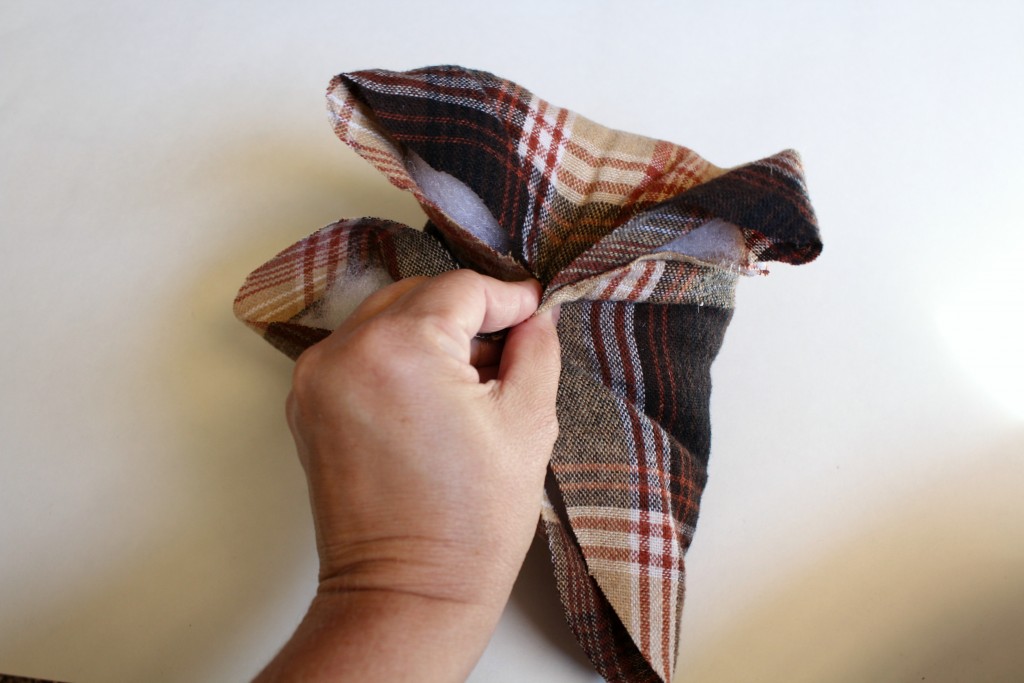 You have to hold onto everything pretty tight during this process or you will lose pieces. (speaking from experience)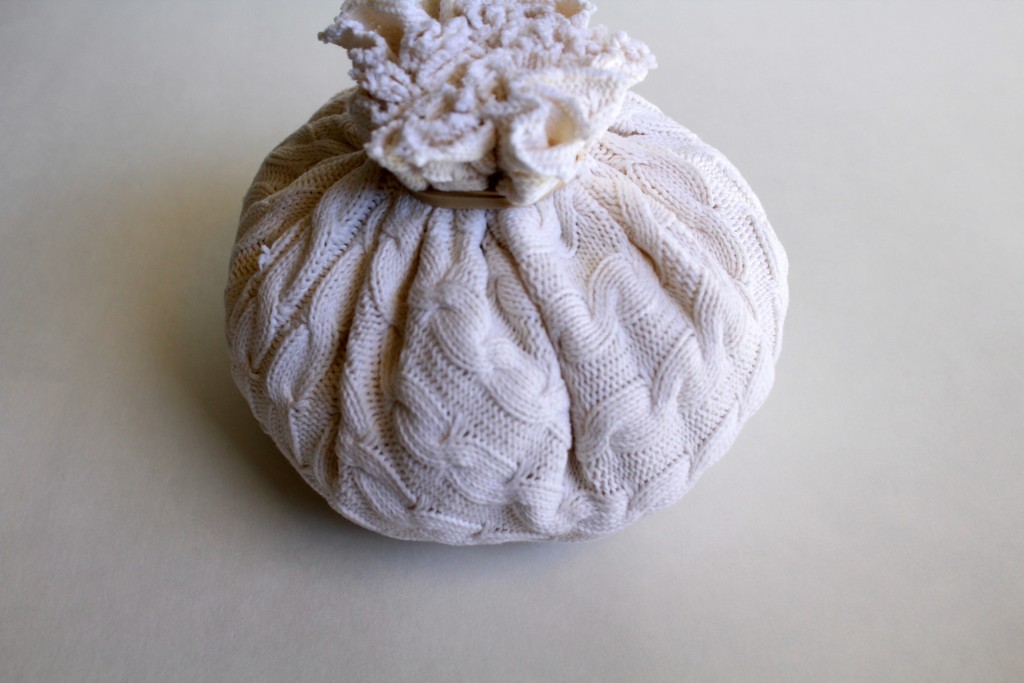 Once you have all the edges in hand, wrap them up with a rubber band.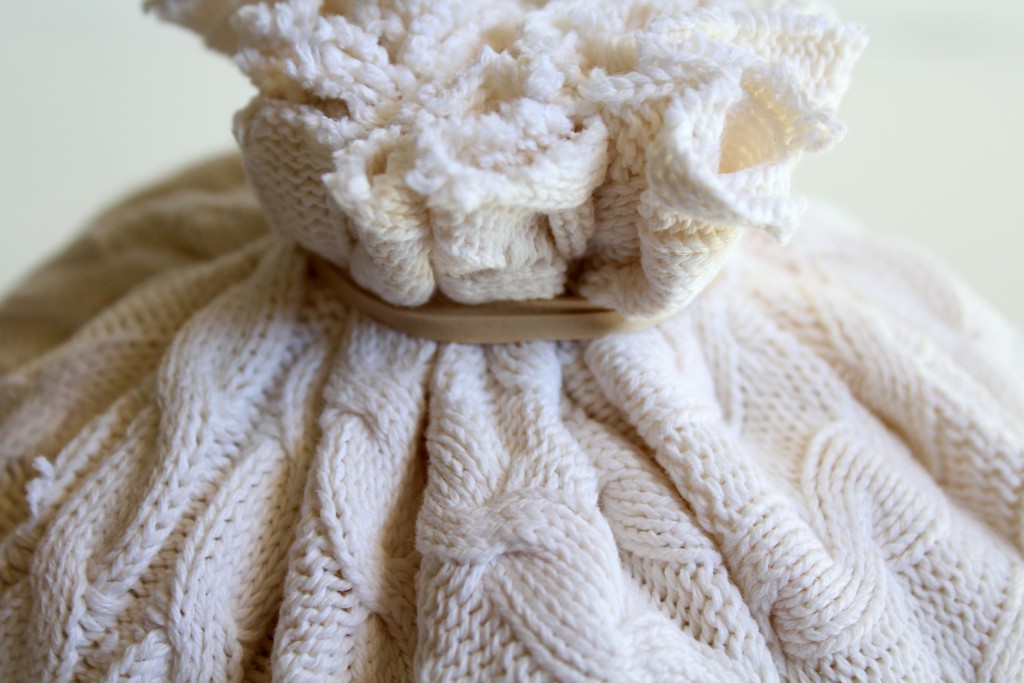 The next step is of course to cover the not so cute rubber band. Enter jute – one of my favorite go to craft supplies.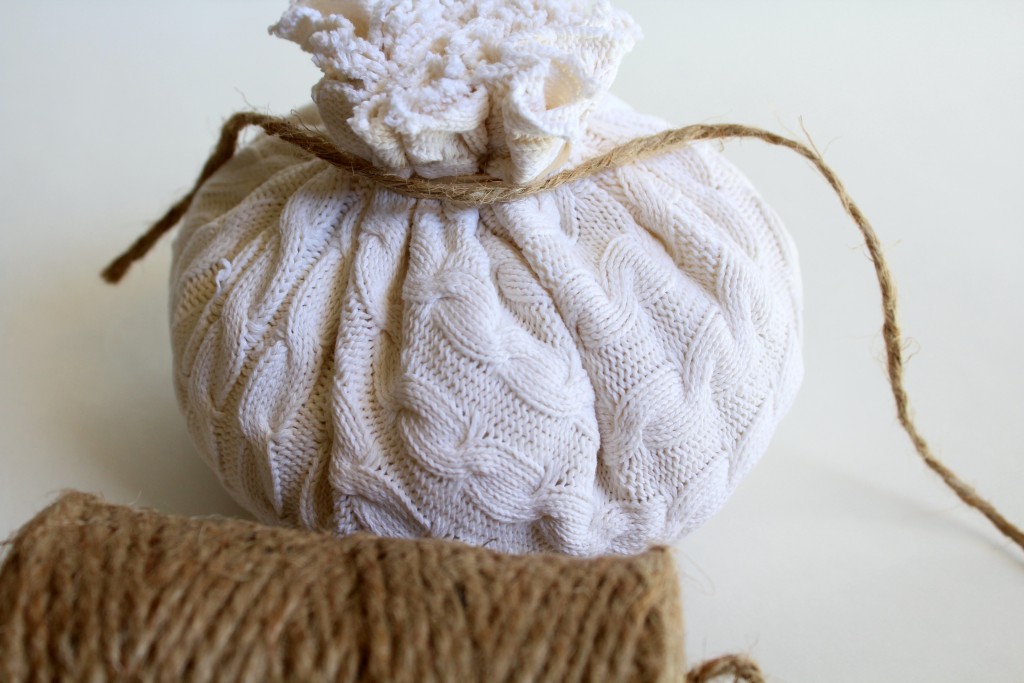 I simply tied it around the top of the pumpkin and then starting wrapping tightly. When I was happy with the amount and the rubber band was completely covered, I simply tucked the end of the jute under the wrapping. Since the jute isn't really holding everything together, I wasn't that worried about it coming off.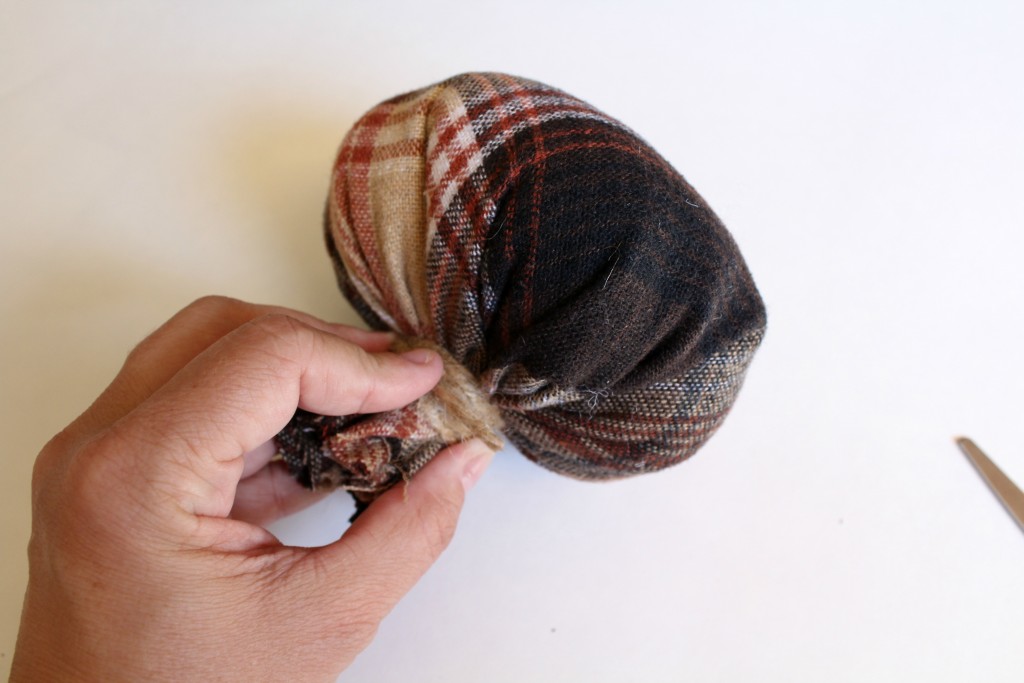 And there you have it. Cute, easy, and no sew pumpkins! The best compliment of my day was when my 13 year old knew what they were without asking – Ha!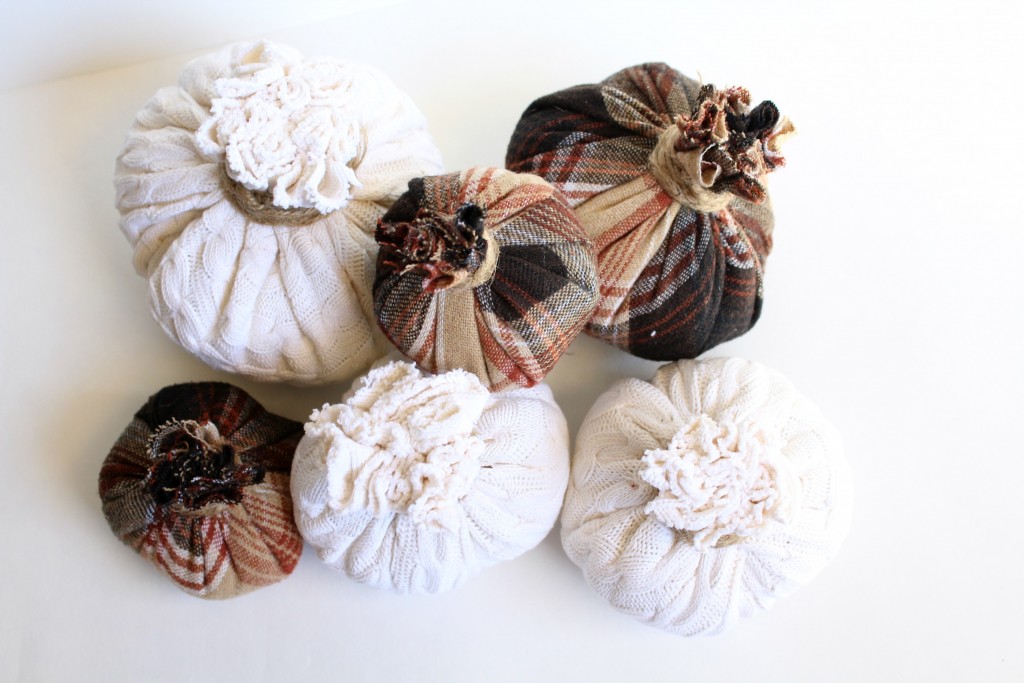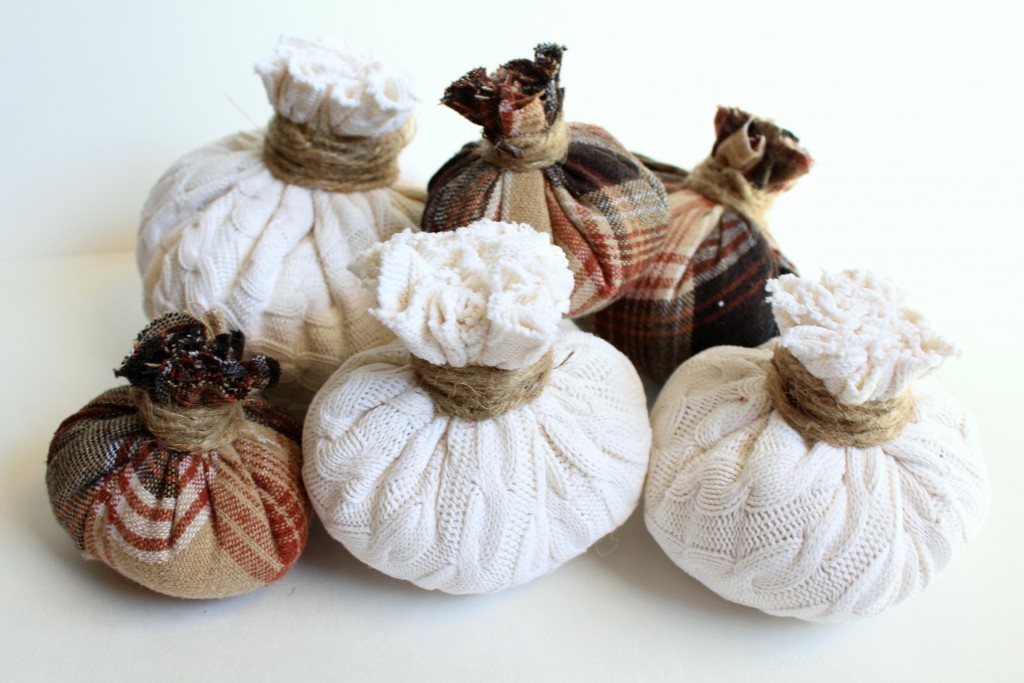 Feeling crafty? Try you hand at some of these cuties!! You won't be disappointed!! Oh, I almost forgot!! This Thursday starts another round of the One Room Challenge! And, I must be a glutton for punishment because I am signing up again! Be sure to come back Thursday to see what space we are tackling this round! Wanna see the ORC rooms from the past? Check out these posts!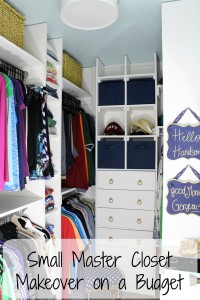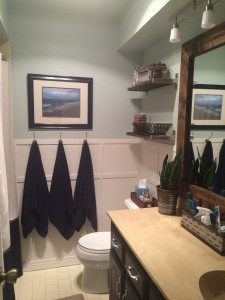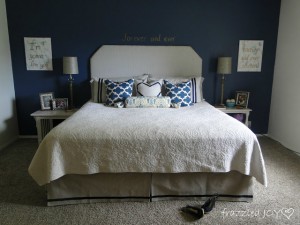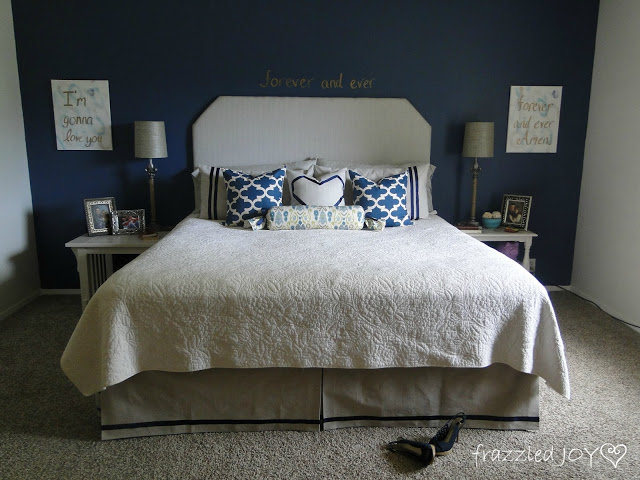 Thanks for stopping by today!! See you on Thursday!!


Linking up with Work It Wednesday / Wow Us Wednesdays / The DIY Party / The Creative Gallery / Inspire Me Monday / Inspire Me Tuesday / Totally Terrific Tuesday / Show and Tell Link Party / The Creative Circle / The Inspiration Gallery