Hey friends! I'm actually pretty excited about the project that I am sharing with you today! If this is your first time here, welcome! I hope you enjoy what you see today! Stay for a while and look around! We have a lot of fun here creating beautiful, budget friendly, DIY projects! I have joined with 13 other talented DIYer's to kick off the 2×4 and More week-long series hosted by the girls at Remodelaholic!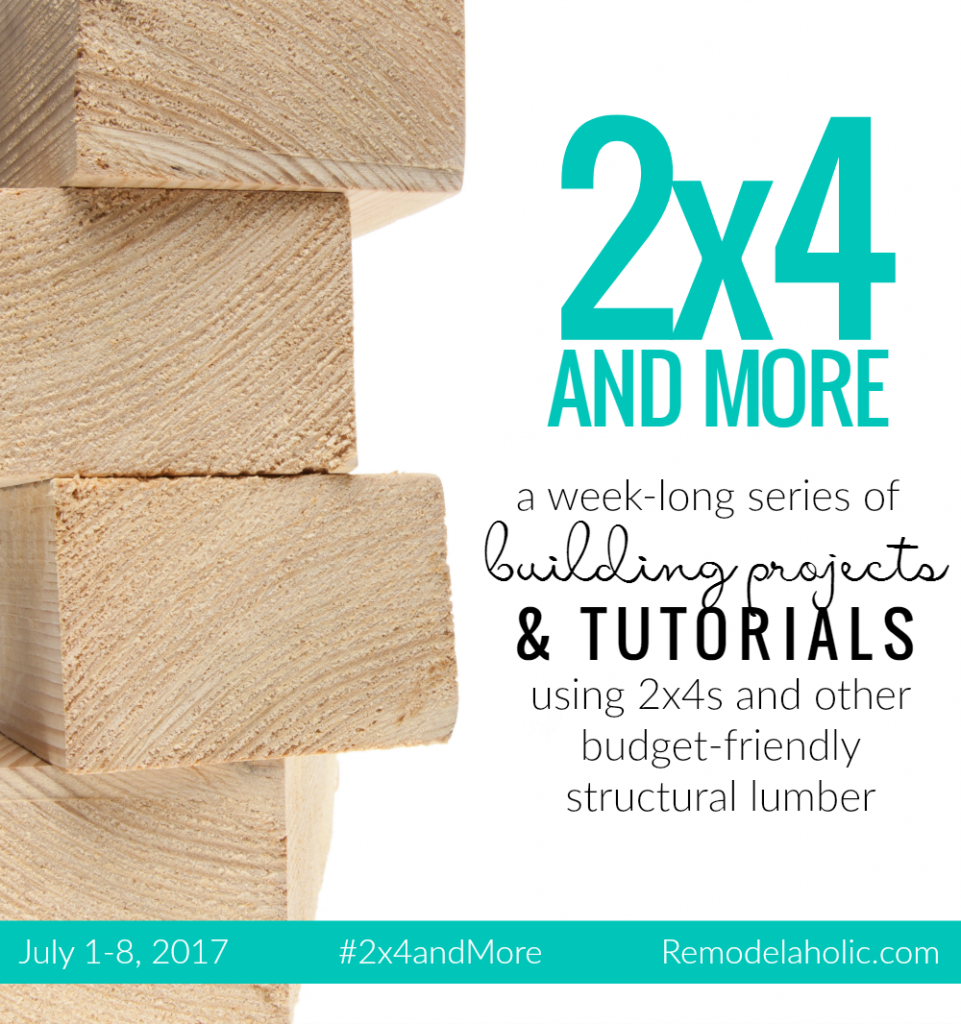 When the girls from Remodelaholic were looking for people to participate in their 2×4 and more challenge, I decided this would be a great way for us to get our feet wet in the world of furniture building. We've done plenty of building in our home, but never a freestanding furniture piece. But, now we have and I'm ready for the next project!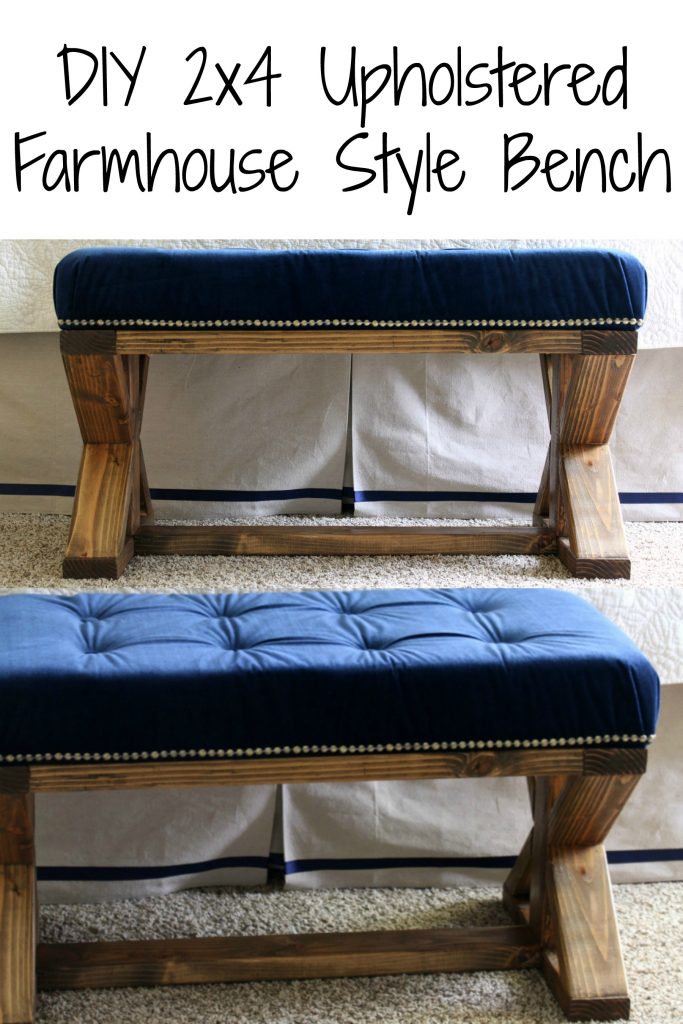 I have to confess, that we approached this project like most other building projects we've done. I had a general idea in my head as to what I wanted to do. I sketched it out on paper to explain to hubby. And, then I saw this piece, and totally changed my plan.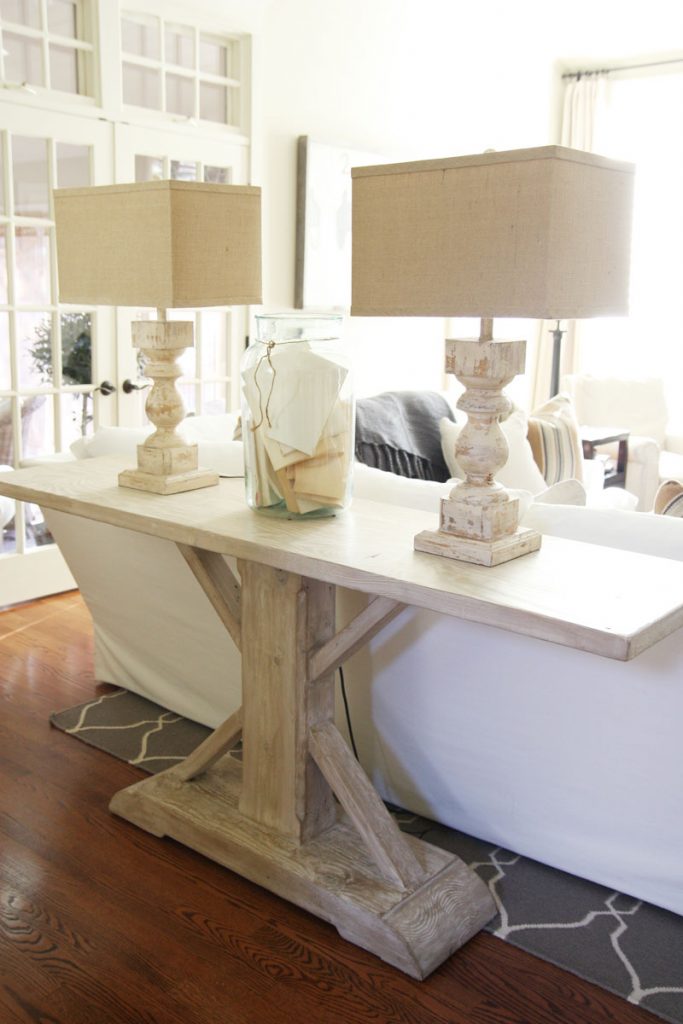 I had originally planned on doing an X in a box, something like this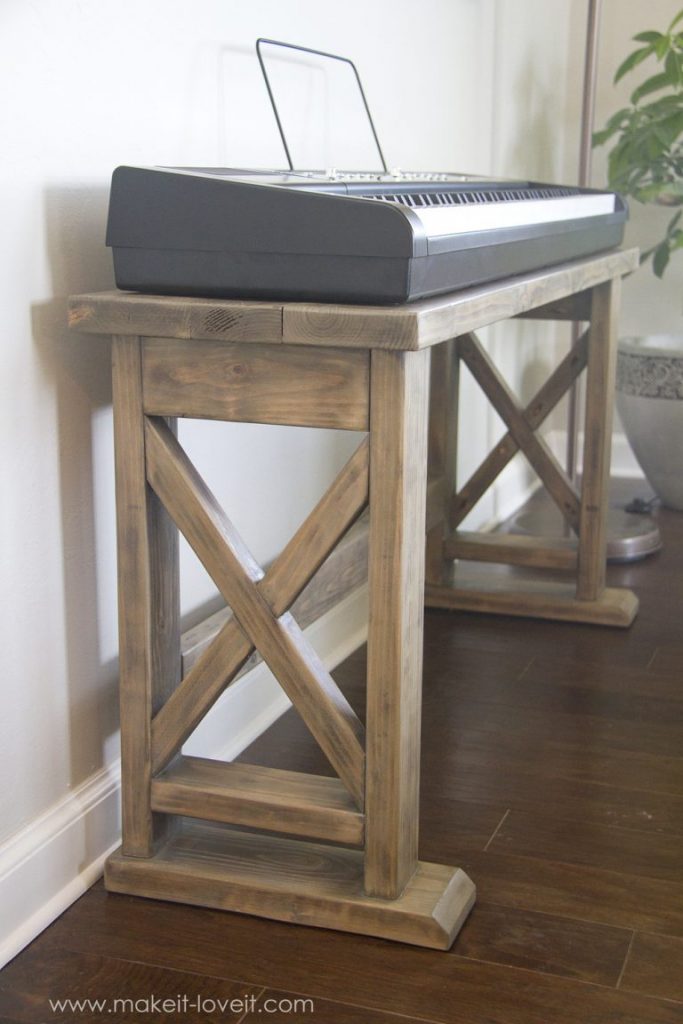 on each side of the bench, but after seeing my inspiration photo I decided to alter the plan a little bit.
I decided to keep it simple and not add the extra chunkiness at the top and the bottom, and bring the cross pieces together in the middle instead of having the space.
It was super inexpensive to build the bottom. I only needed three 2×4's and 1 4×4. Which came to under $30.
The upholstered top will get a post all it's own, and was a little more costly – around $50 total.
Still not too shabby of a bench for under $100!!
Some affiliate links used for your convenience. See disclosures for more details.
Materials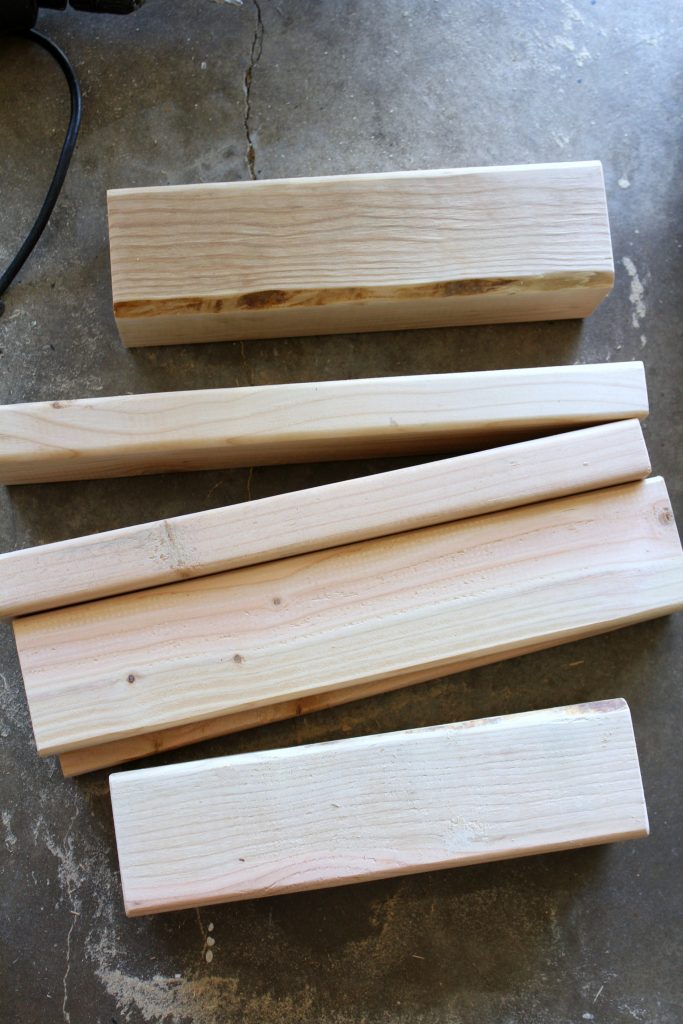 We cut the top and bottom side pieces out of the 2×4 (17″) and the middle side piece out of the 4×4 (13″) first and attached the 2×4's to the 4×4 with screws. Be sure to pre-drill so you don't split the wood.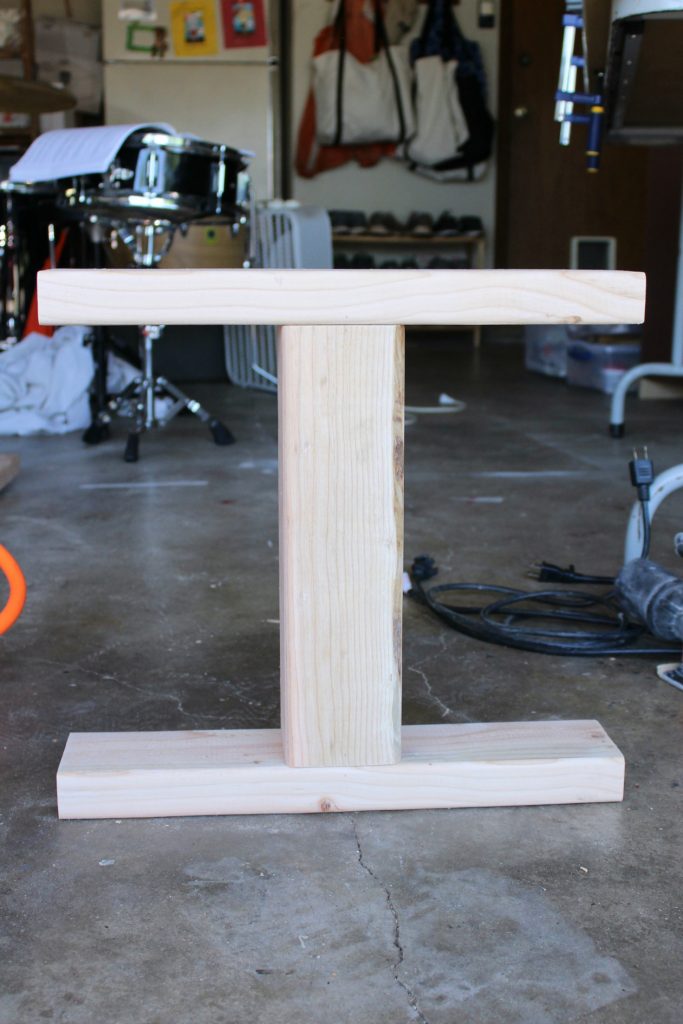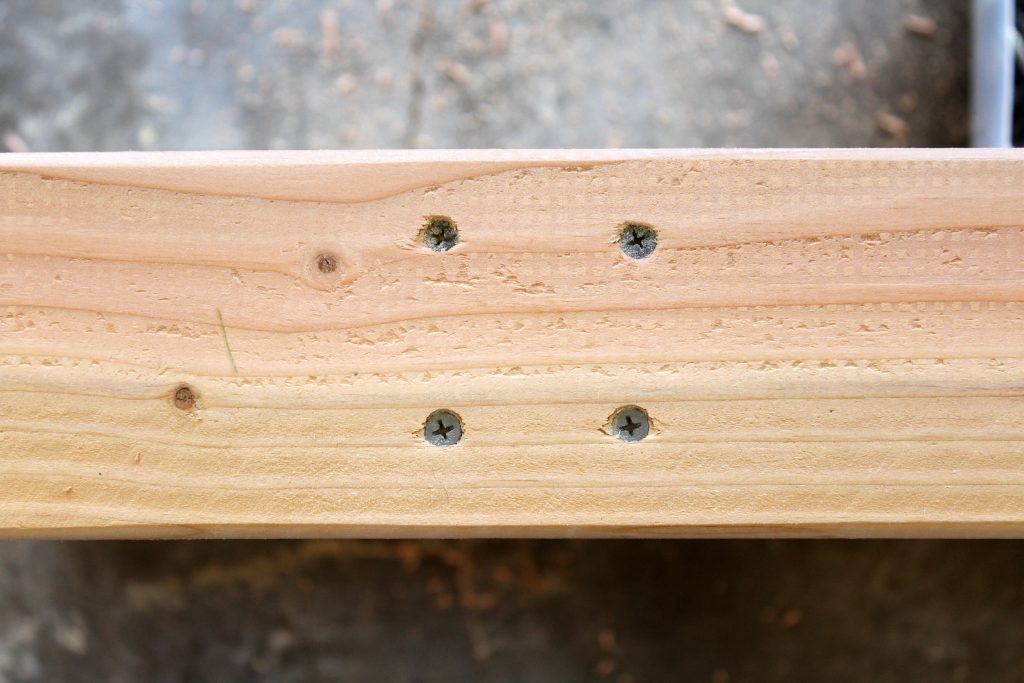 Next we cut the pieces for the X shape out of the 2×4's (9″) cut at a 45degree angle. I attached these with finishing nails and my nail gun. You could use glue here in addition to the finishing nails, but I did not.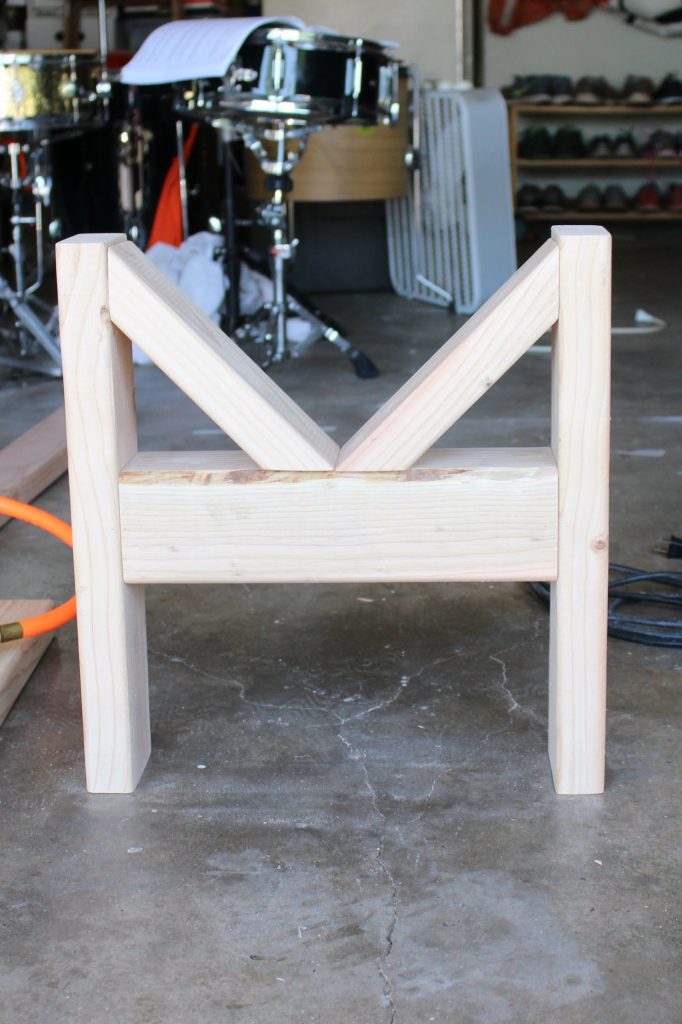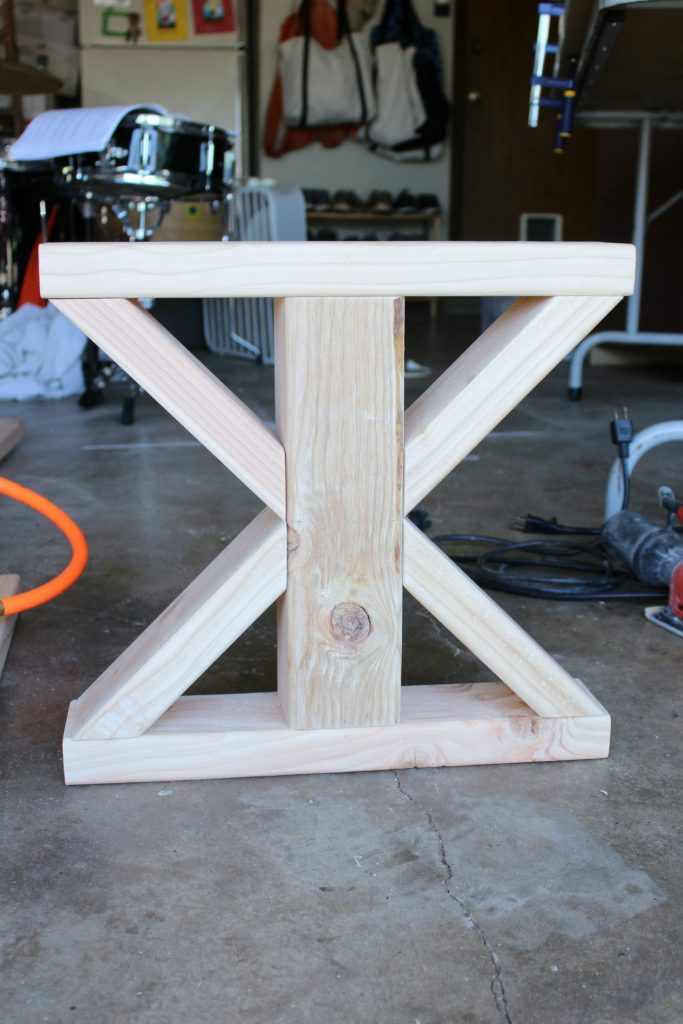 Next we added the side pieces to the top of the bench – two more 2×4's (29″). This was my first time using a kreg jig and I really loved it, but there is a definite learning curve when it comes to how to use it correctly. I like that the screws are hidden instead of on the outside of the bench (which is the way we used to do it  😳 ).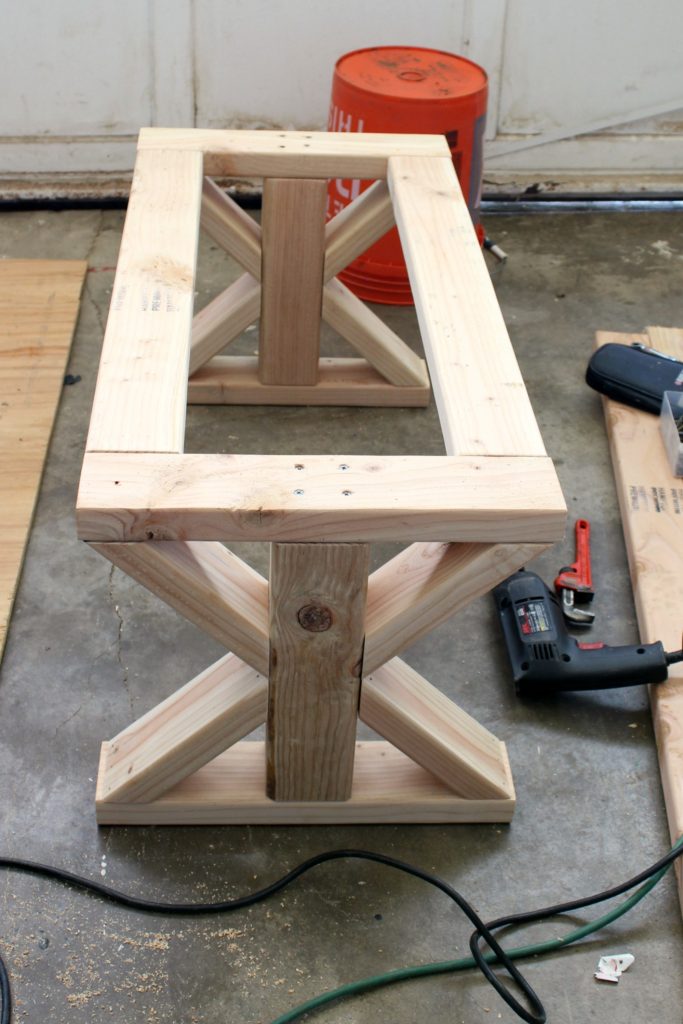 At this point I thought I was done honestly, but the bench seemed a little wobbly from side to side, so we decided to add the cross-piece on the bottom. Once again we attached it using the kreg jig and screws.
You will then want to sand everything down before you stain or paint. Personally, I sanded each piece before we assembled and then did some touch-up sanding after it was assembled.
At this point you could definitely add a wooden top. Either with a solid piece of furniture grade plywood, or with more 2×4's side by side. But, I chose to upholster mine! (More details on the upholstery part of this project coming soon!)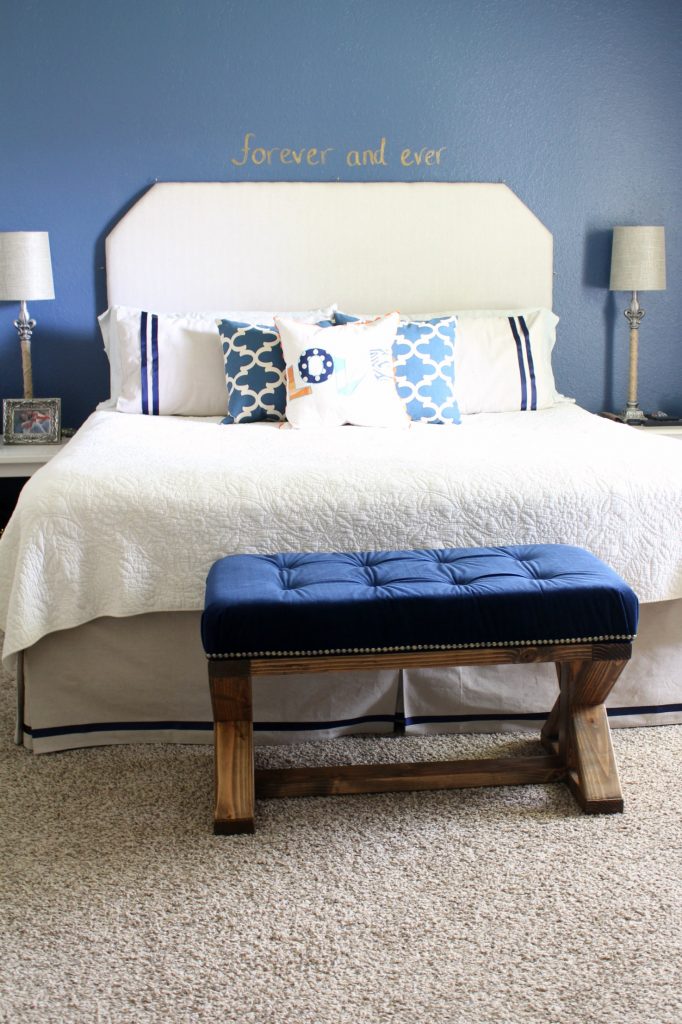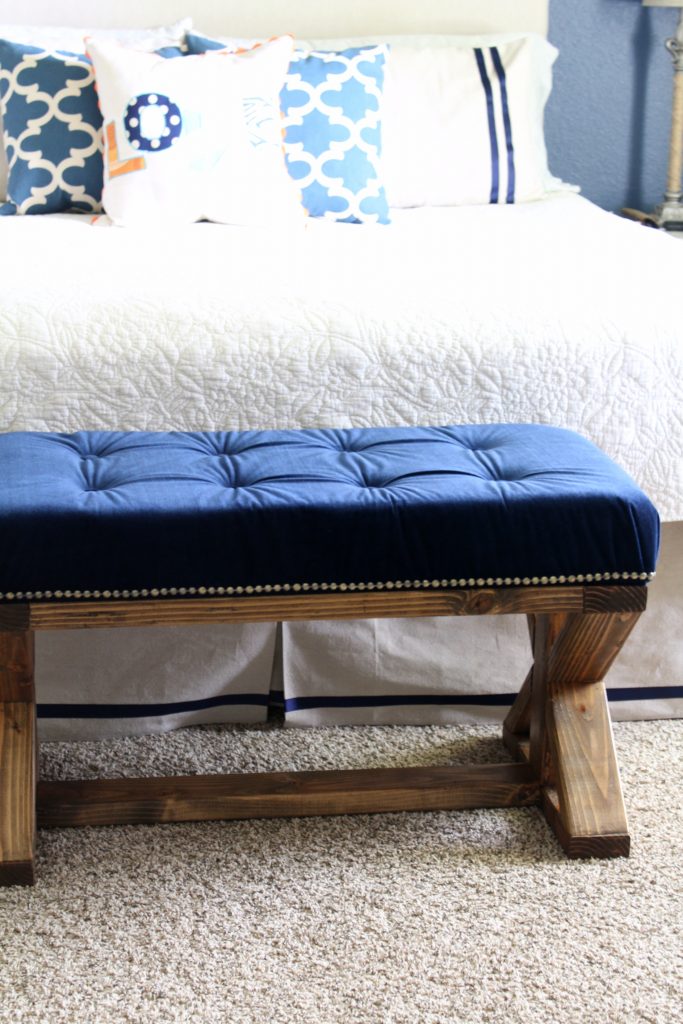 I love, love, love, the rustic elegant look of the stained wood with the velvet tufted upholstery. And, I think the nailhead trim adds just the extra touch of interest that it needed.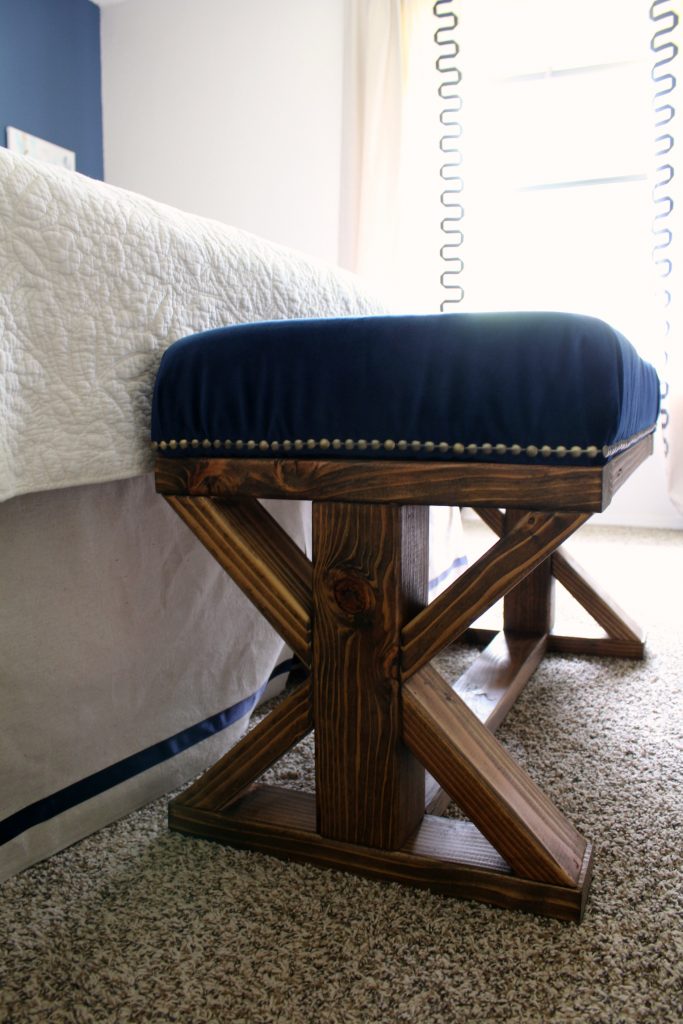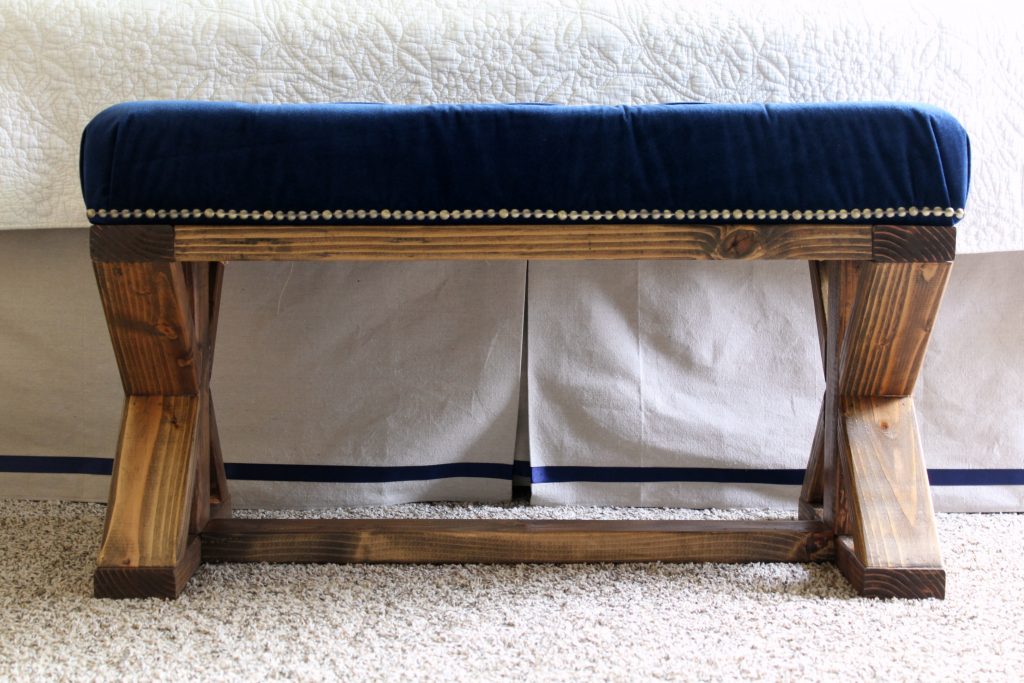 Thanks so much to the girls at Remodelaholic for putting this challenge together. It was good to stretch ourselves into a new area of DIY. The possibilities are endless now!!
Please be sure to check out all the projects of this challenge by visiting the links below!! There's some great stuff to see!

garden arbor | Remodelaholic
15 minute coffee table | The Ugly Duckling House
tiered corner plant stand | Charleston Crafted
single-board rolling bar cart | Woodshop Diaries
outdoor bench w/rope detail | At Charlotte's House
wall planter and herb garden | Making Joy and Pretty Things
upholstered x-base bench | Frazzled Joy
jumbo tic tac toe | Ginger Snap Crafts
porch bench | Everyday Party Magazine
console table | Hertoolbelt
farmhouse patio table | North Country Nest
easy flower planters | Our House Now a Home
treadmill incline | Practical and Pretty
patio side table | Small Home Soul
Some people were even more awesome and made videos!! Check out those by following this link!
Thanks for stopping by today! Hope to see you back here soon!