Thinking of all my friends in the Northeast today!! I will do my best to send some of our warmth your way – in the 70's here the past couple of days!! My college boy made it back just in time for all of the excitement. 🙂 I'm glad he wasn't trying to travel in it, and that he doesn't really have to get out in it. Stay warm and safe everyone!!
If you follow me on Instagram, you know that there are some fun things going on around here, not quite ready to share the after yet, but it's coming I promise!!
Today I decided to bring to you a project that we actually completed this fall. With my college boy being home for a month for winter break, it got lots of use!! Our DIY trundle bed!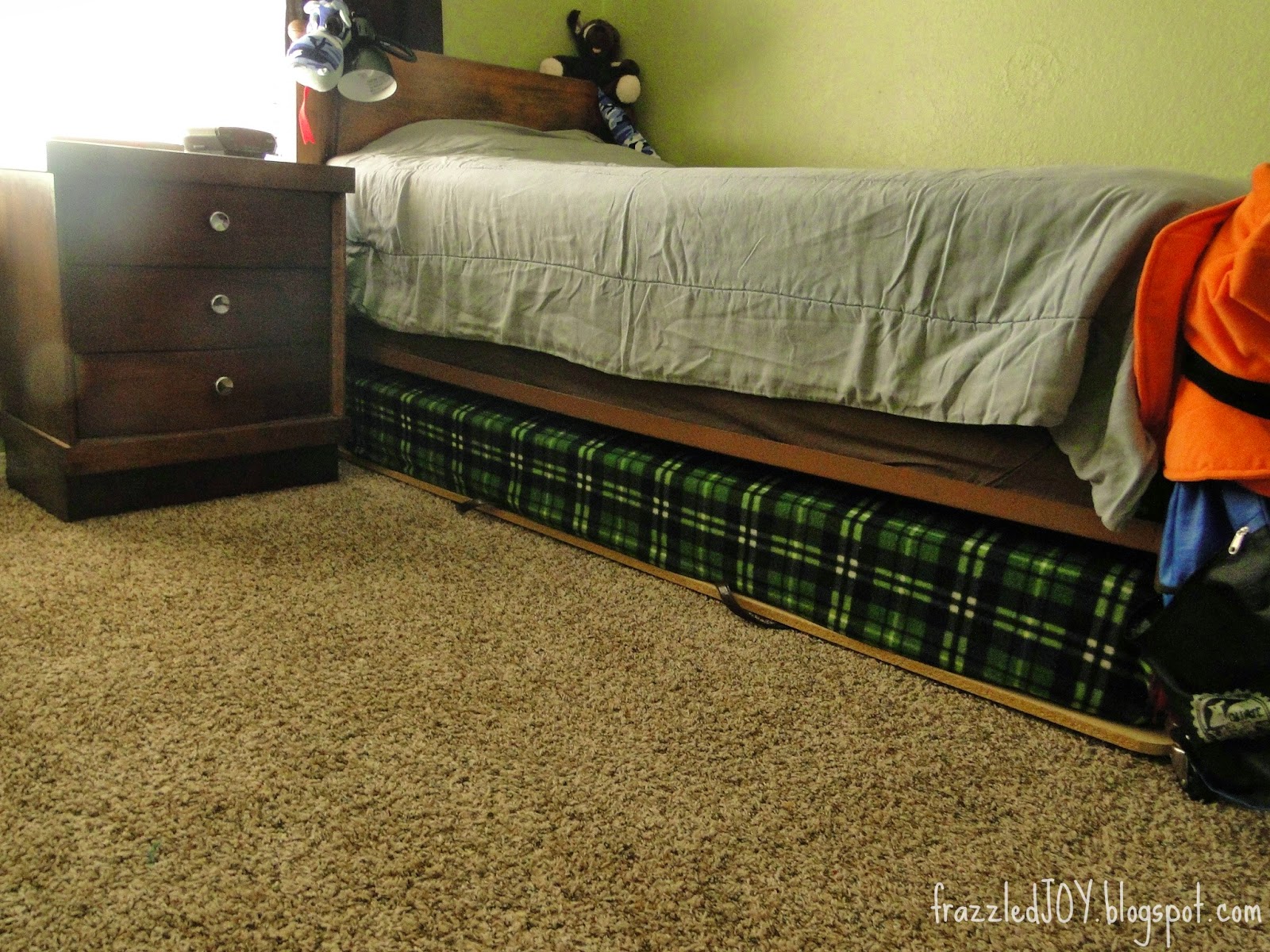 When all the siblings were splitting and switching rooms, we decided to adios the bunk beds. At 11 and 13 they are getting a bit big for them honestly. But, I knew that I wanted an actual bed for everyone to sleep on when college boy was home – rather than the couch or floor.
There are lots of tutorials for trundle beds out there. And we consulted several. Our biggest issue was the height of the mattress and the space under the bed. There was not enough room for a platform for the mattress to lay on, and it was barely big enough for the mattress alone.
We decided to add height to the bed with casters. Which was fairly simple to do. Our bed frame had these metal 'buttons' on each leg that I just popped off (with a little force). Then, I was left with a hole to screw in the caster. We needed to drill the hole out a bit to make it big enough for the caster, but pretty simple process really.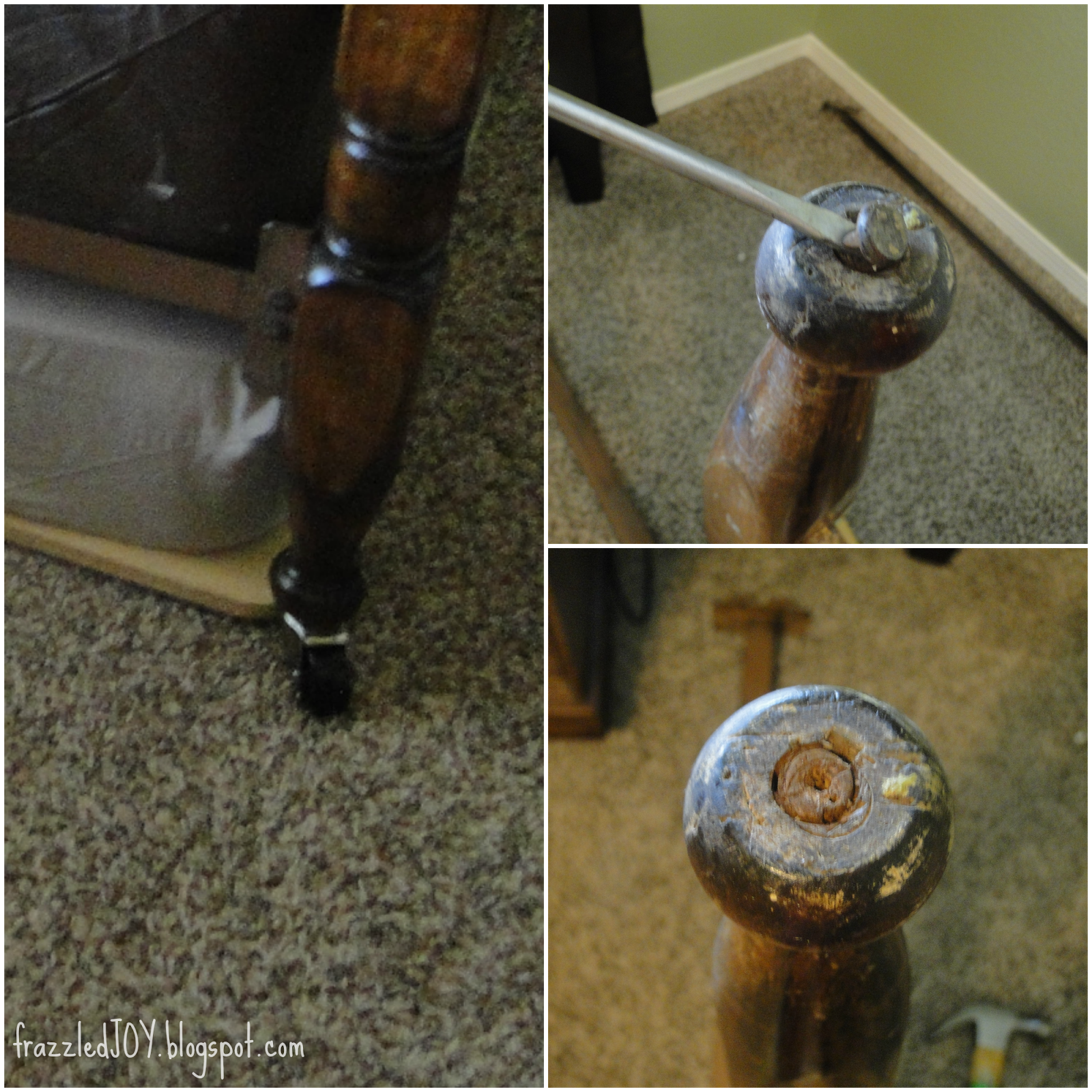 The issue we had was in order to have room for casters under the trundle board we needed like 3″ casters which are huge, and expensive.
So, as we are standing in the aisle at Home Depot, hubby spotted these furniture movers. Light bulb!!
Surely I could attach these to the bottom of our platform and they would slide well. We trimmed our board to fit the mattress and the space under the bed, and we rounded the corners to protect toes.
Then, we attached the furniture movers with liquid nails, and added a couple of straps for pulling – made of a thrift store belt cut into two pieces and attached with screws.
Does it slide you ask?? YES!! I think it might work better than casters, and doesn't leave marks on the carpet. The kiddos can easily slide it in and out!
We already had the mattress, so our expense was only the wood ($20), casters for the bed ($12), furniture movers ($8), and belt ($2) for the trundle. Under $50 for it all! Far less than purchasing a bed with a trundle!