On a trip to the zoo this summer I brought my camera and took lots of wonderful shots of the animals as I always try to. But this time I kept the gallery wall in mind – meaning I tried my hardest to keep the fences and such out of the shots.
Then when we finally got around to putting the gallery together, I had my kiddo sit down and pick out his favorite shots. I actually printed these from home, which I rarely do, but I had received some free photo paper the last time I bought printer ink, so I thought I'd give it a shot.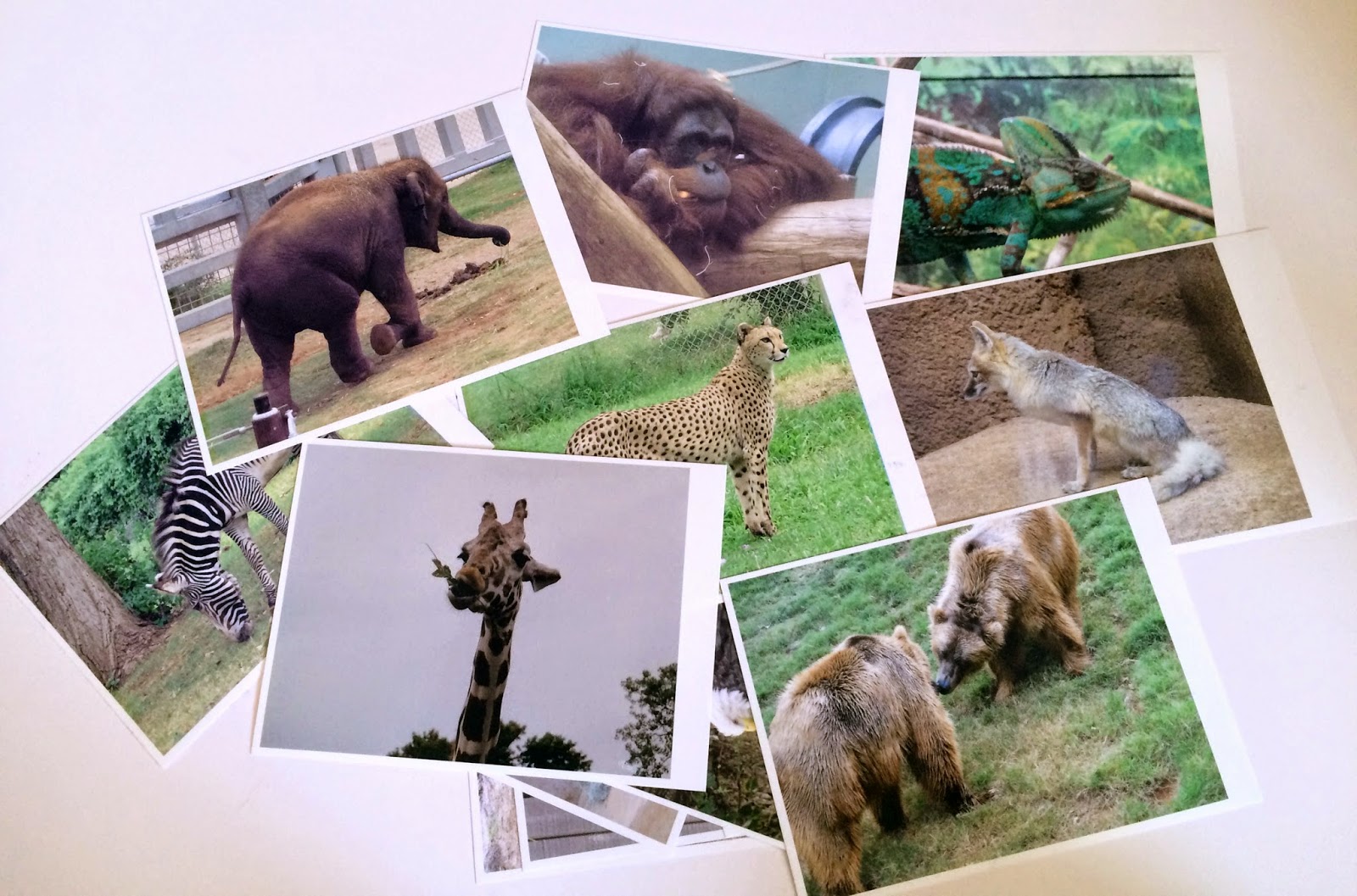 I have a basic inexpensive printer and I thought they came out pretty good!
While he was picking out his faves, I got busy spray painting frames. I used good ole ORB (oil-rubbed bronze) to keep a uniform look.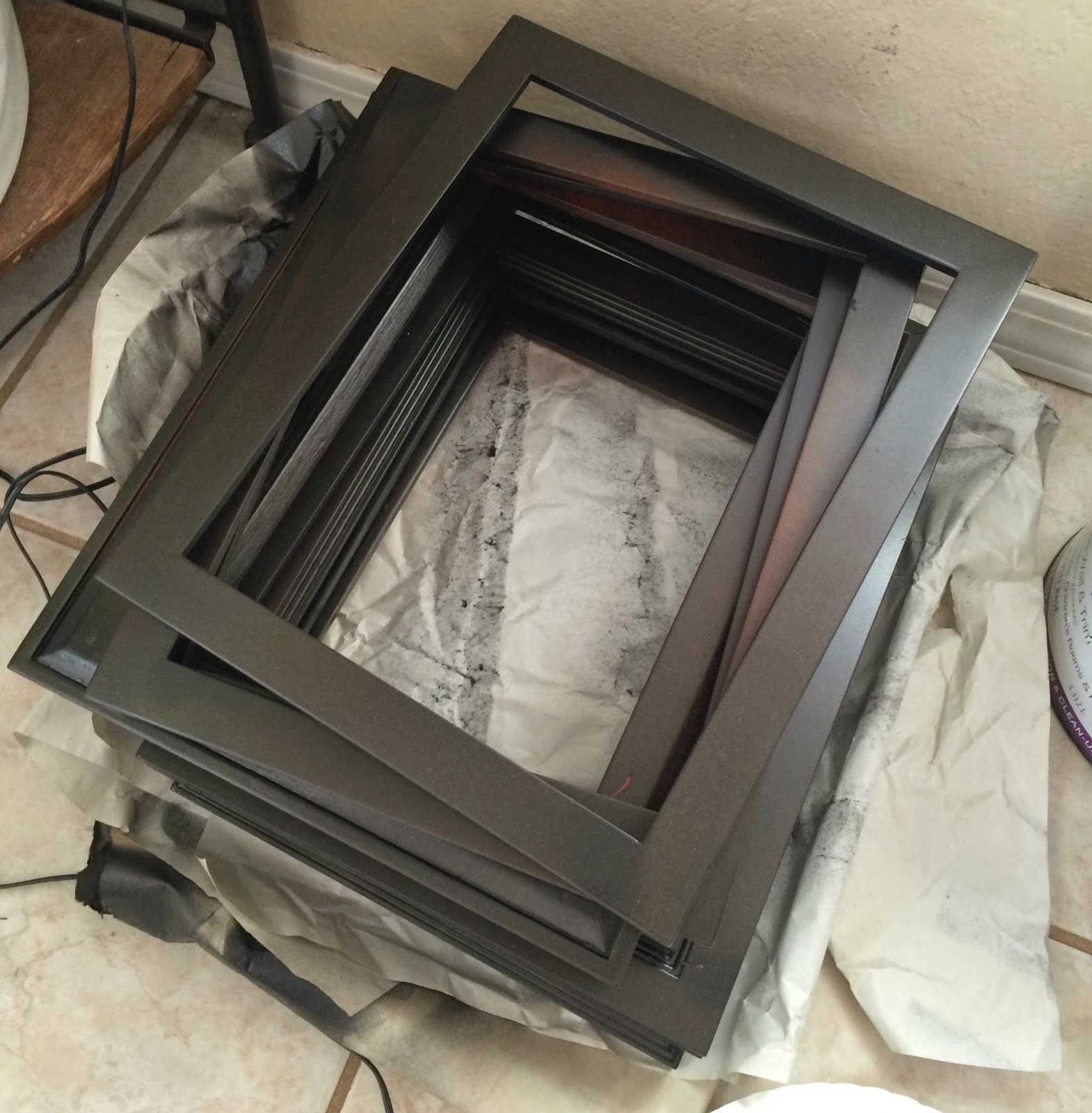 Next step was to mount the photos. I chose a brown pattern scrapbook paper to mount them on. Since the frames were 8×10 and the prints were 4×6. He had trouble narrowing his faves down, so some got two pics. 🙂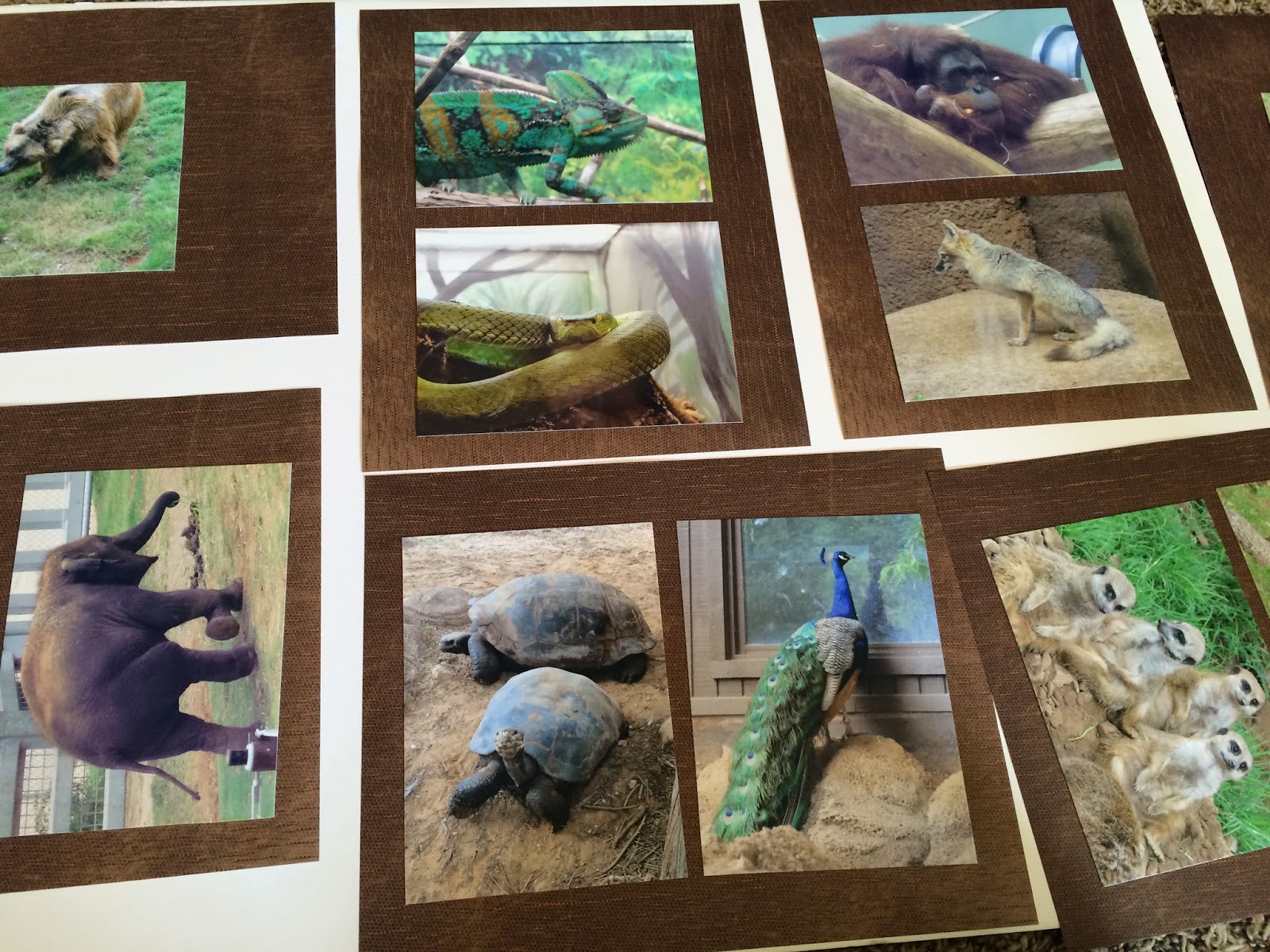 To hold the photos to the paper I used these clear photo corners this time. This will make it ever so simple to change out photos if he wants to a later date.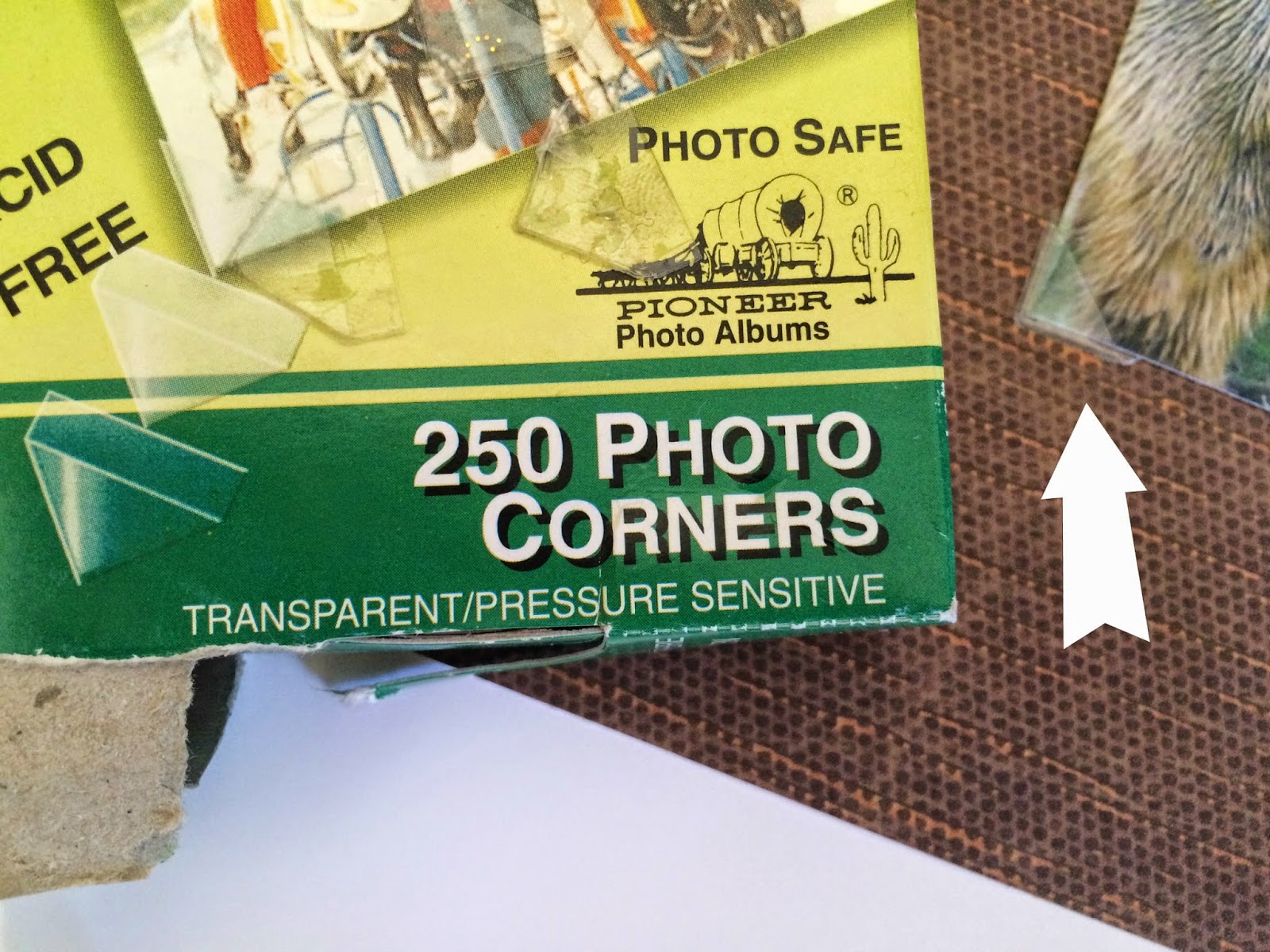 Here is how it looks in the frame.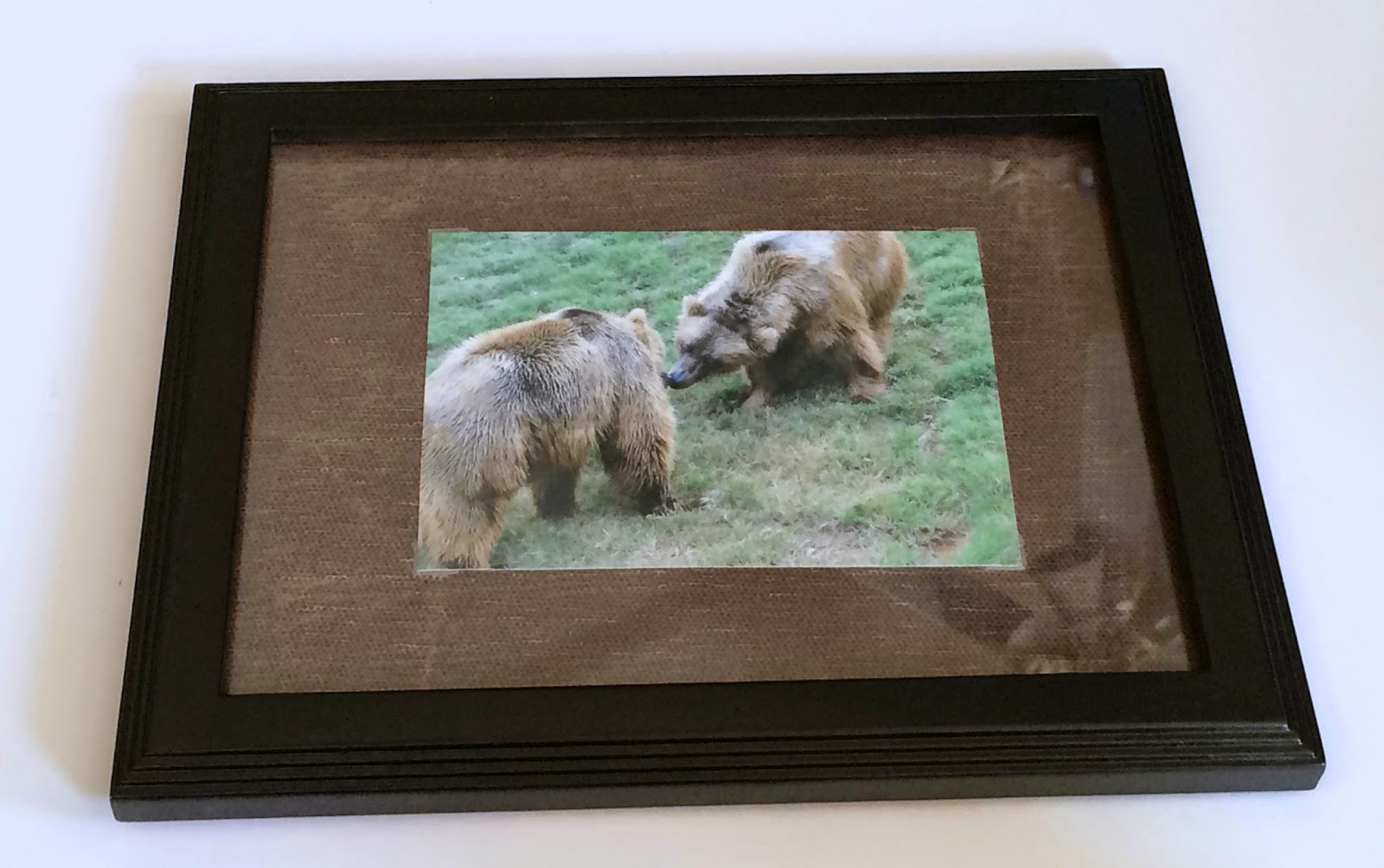 Of course the star attraction (giraffes are his favorite) got a little special treatment. 😉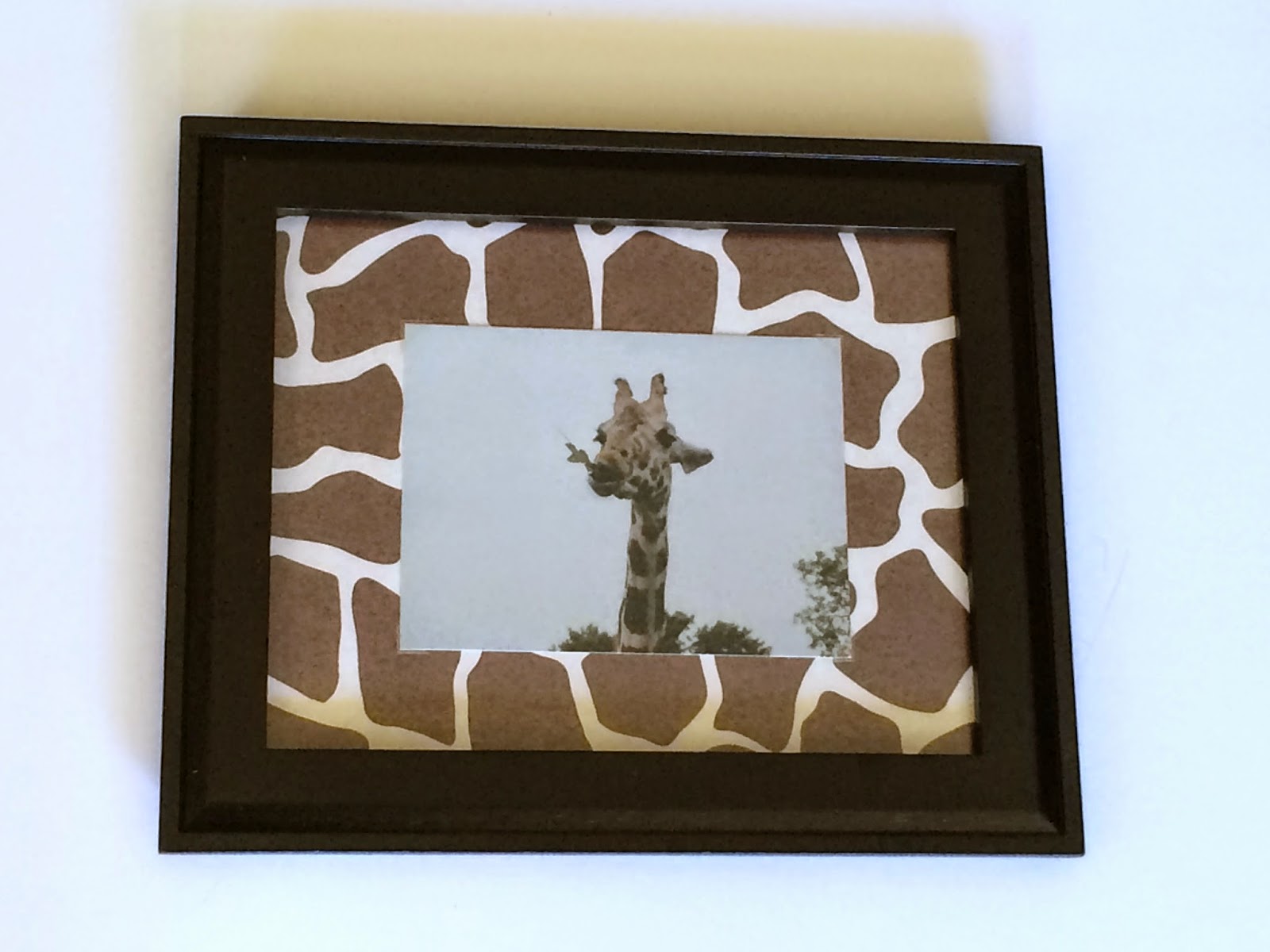 Gallery walls used to intimidate me, until I actually tried one, and now I realize it's no big deal. There is no perfect way to do them, it just needs to look good to you and to be filled with things you love! I encourage you to try one today on an empty wall in your home! 🙂
For other gallery wall ideas, check these out.