I know, I know, I just did a post about my mantel decor. 🙂 But, ya know that was for Easter and Easter's over so I needed something fresh that would last for a while.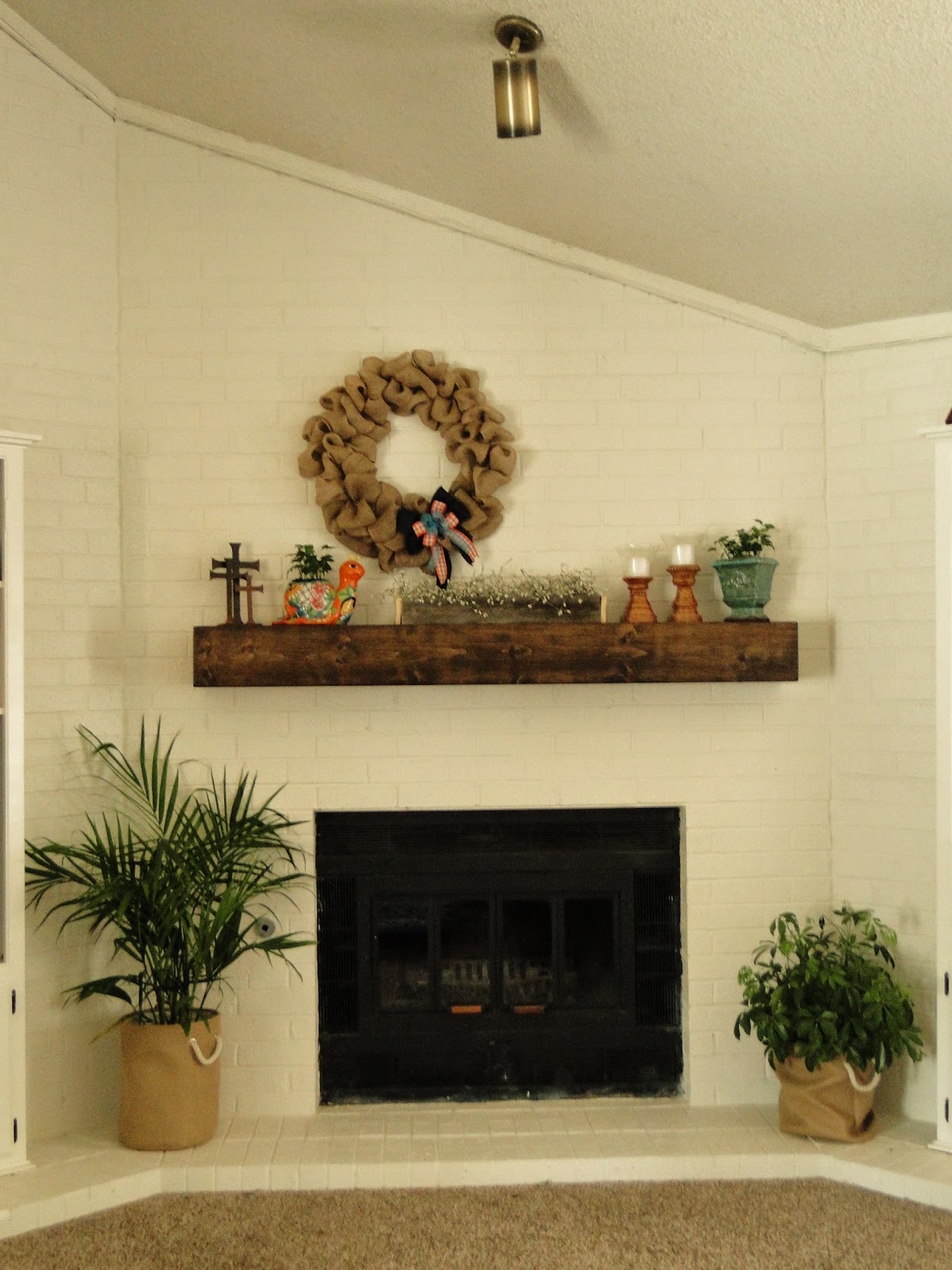 When I decorate my mantel I really do challenge myself to use things I have. I move things around. Steal things from other places in the house and make things new.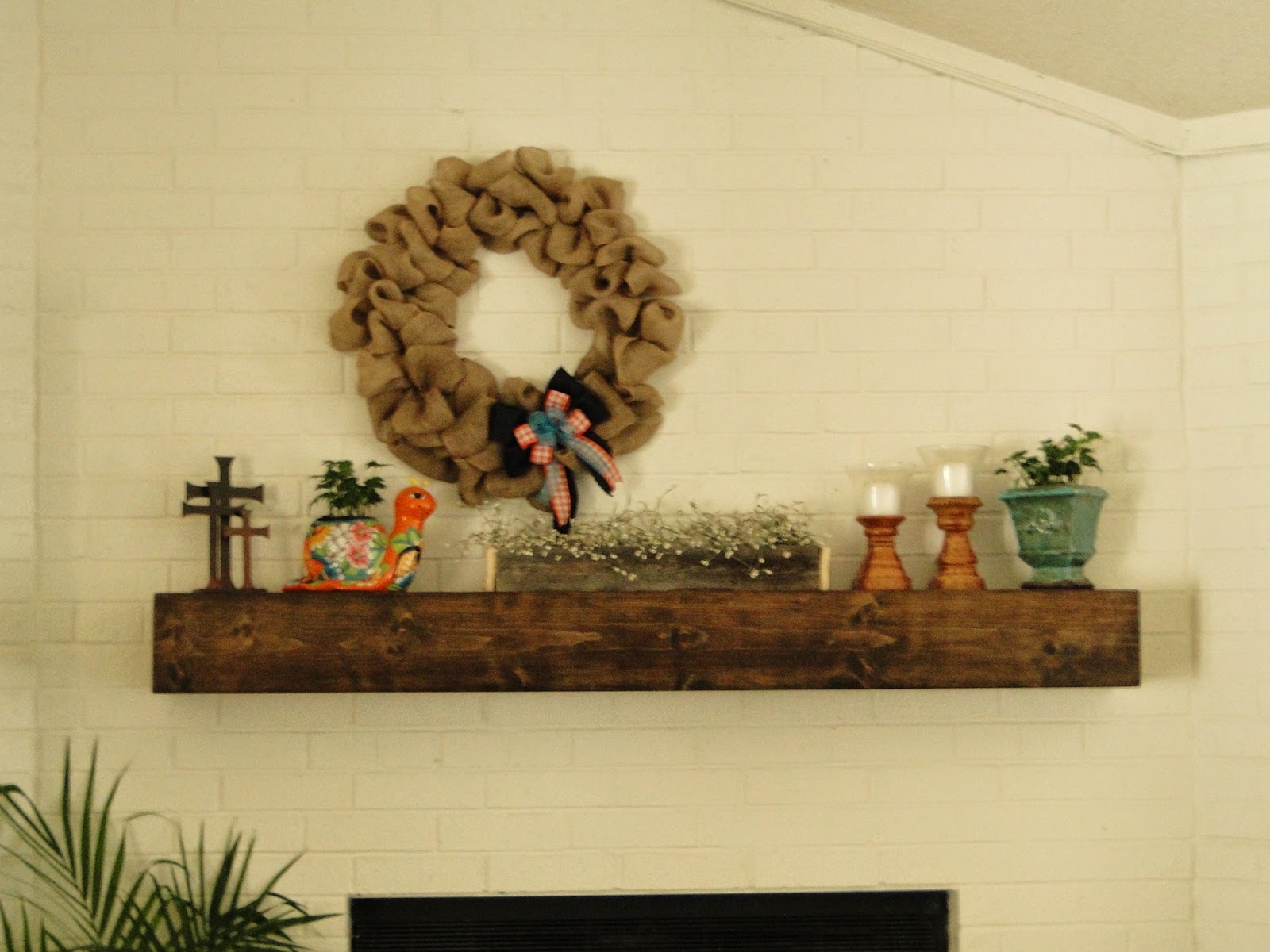 Everything else I pulled out of my stash or borrowed from elsewhere. You can find my burlap wreath tutorial here.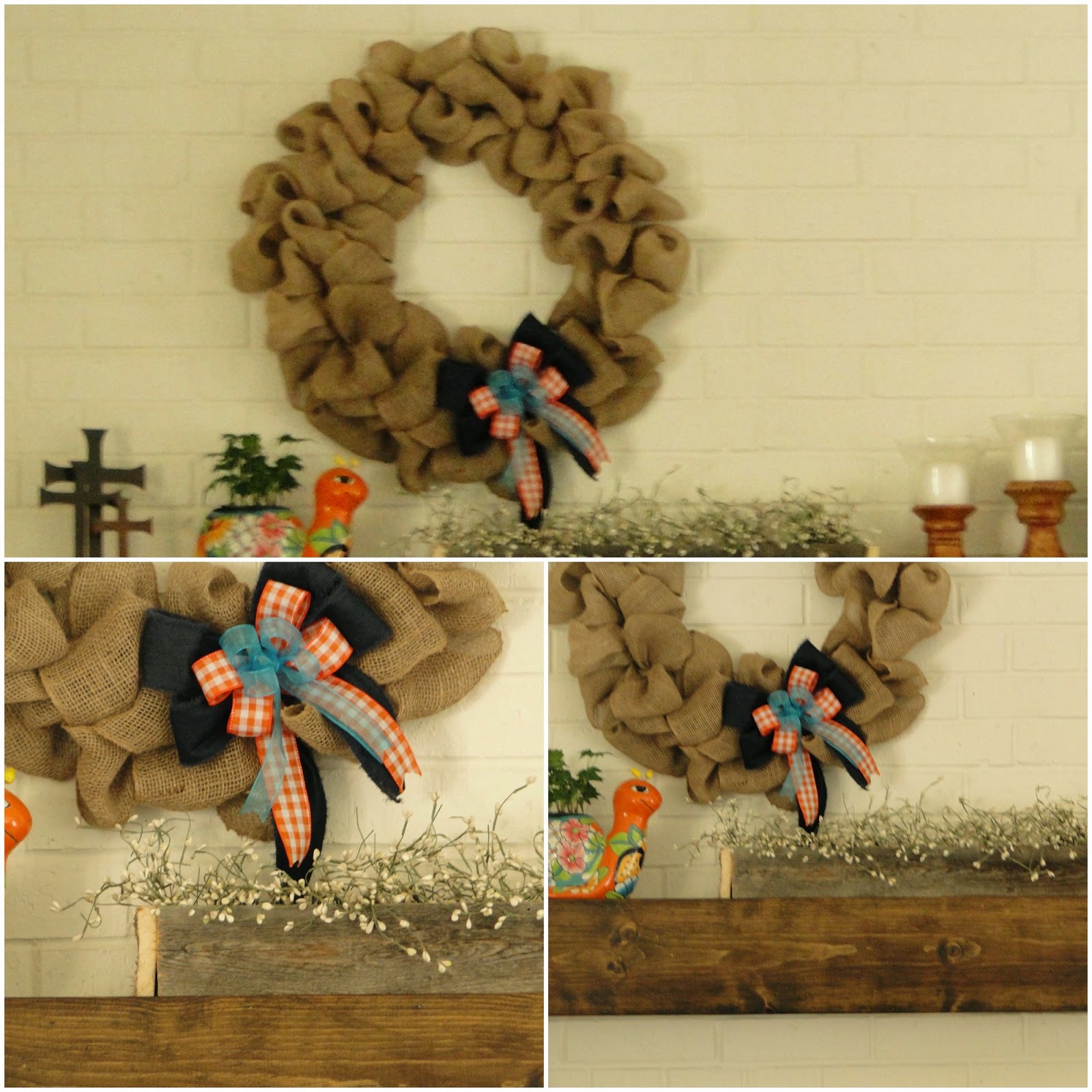 It just got some new bows. 🙂 The trough my hubby made for me at Thanksgiving – I just filled it with a garland that actually used to hang on my front door.
I made a small purchase of a couple of ivy plants to bring some fresh green and life to the mantel.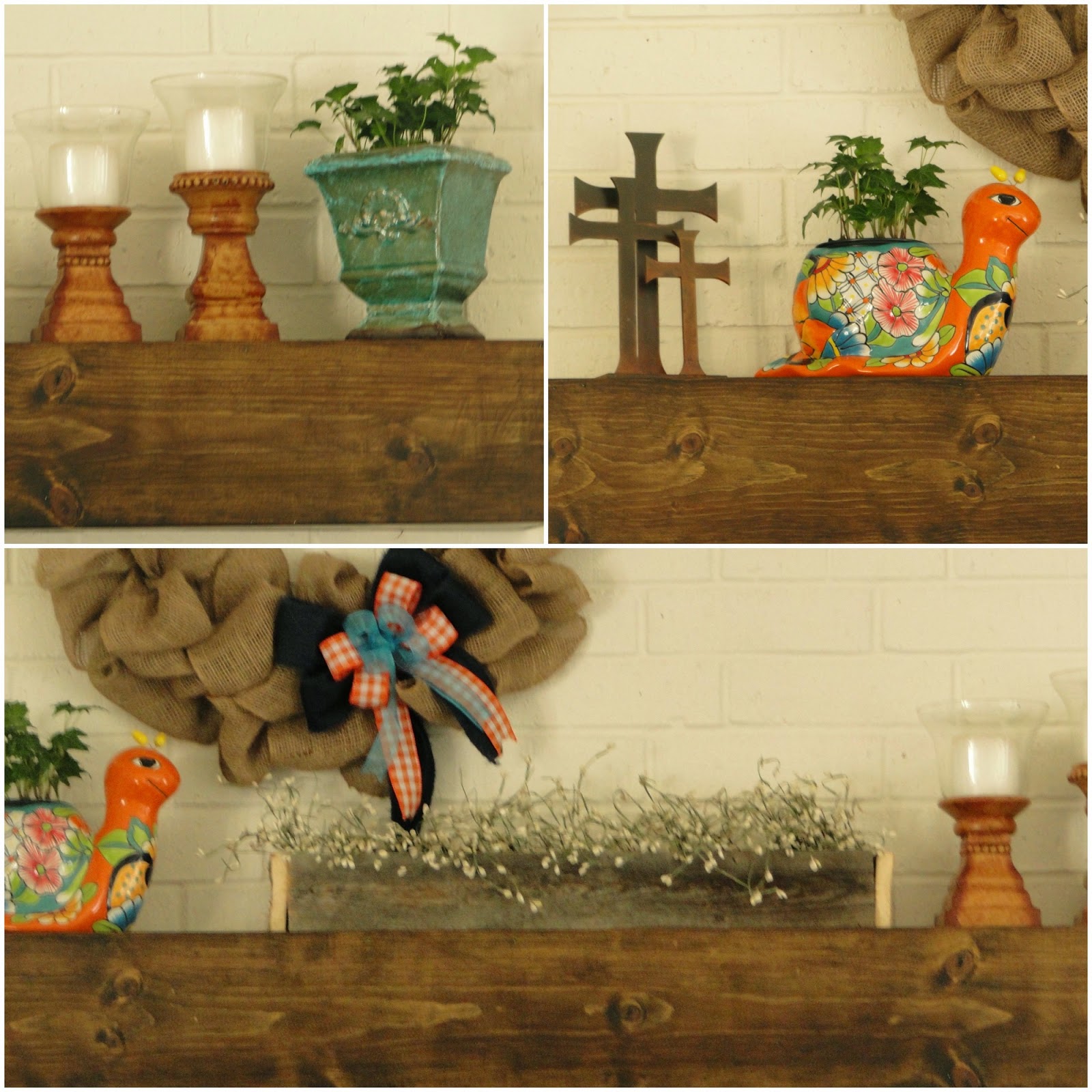 I love the simplicity of it and the pop of color.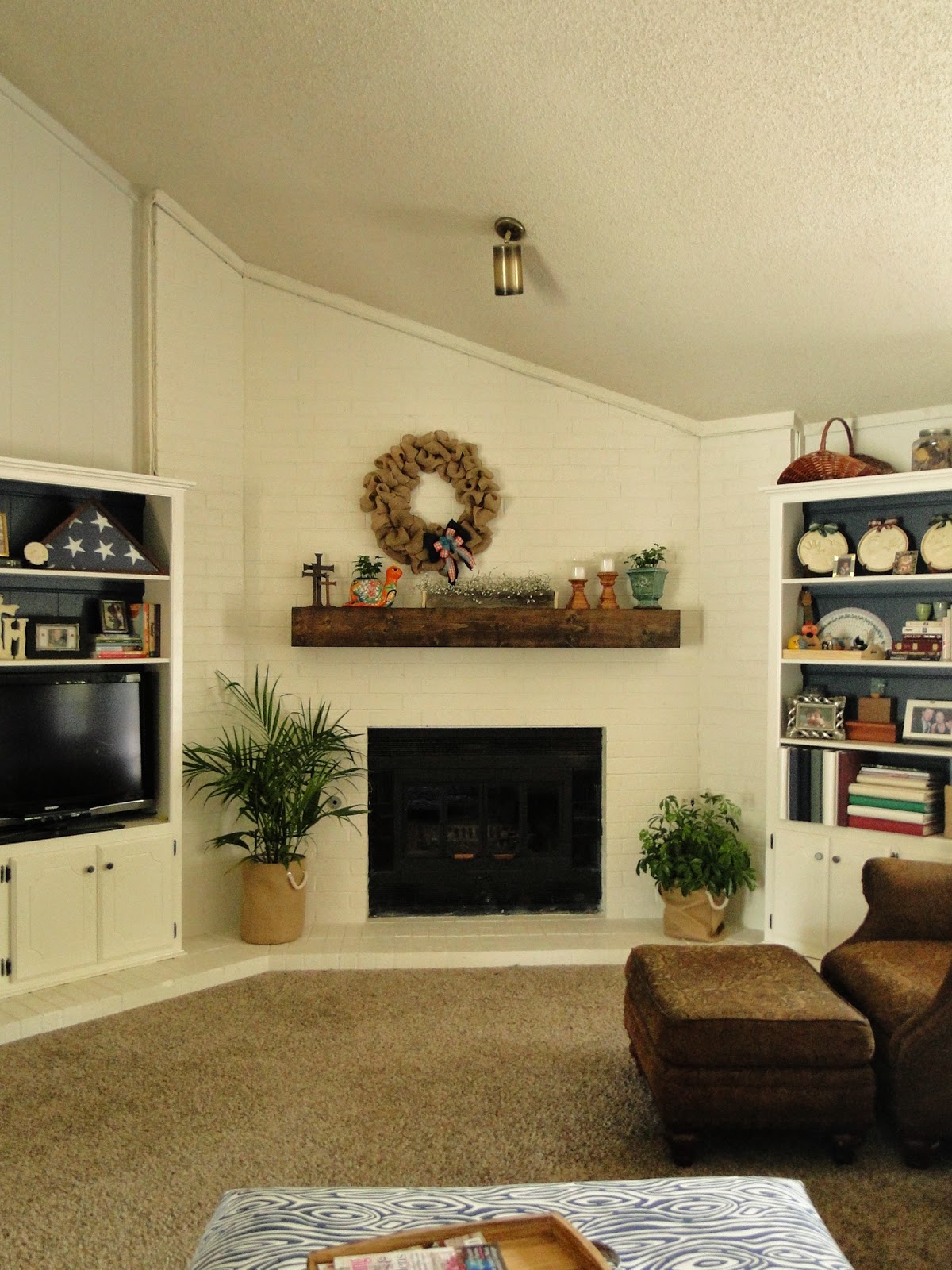 I finished up a few pillows for the family room this weekend, and I'm waiting on a fabric order to arrive to put the final touch on the room for a while at least. I think I'm ready to move to the backyard. I have been scheming ideas in my head for that space! 🙂
As always thanks for stopping by!