It's almost Valentine's Day!! How do you celebrate?? Do you have big plans with your special someone?? Hubby and I have had our share of Valentine's dates, but honestly I think it's a tad overrated. I love all thins Valentine's, but I don't need a holiday to have an excuse to celebrate my love. 😉 Several years ago a friend shared how they did Valentine's. A family dinner at home with a fancy set table. I LOVED the idea!! So, that's what we do most years. (sometimes I even make the kids dress up) Today I'm sharing how I'm dressing up the table this year!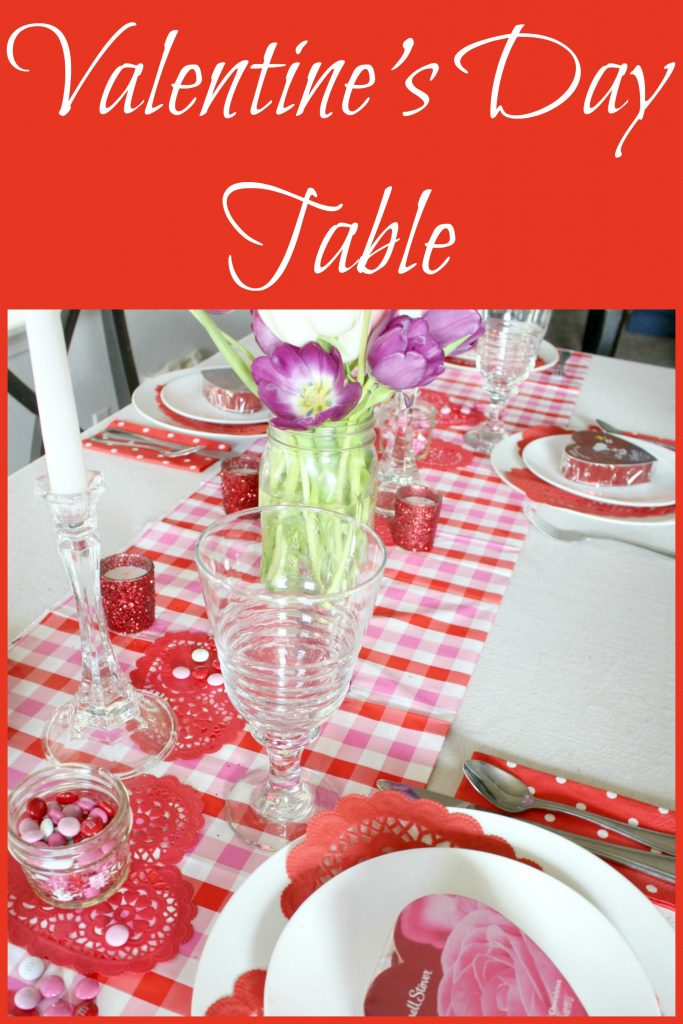 I started with this cute gingham table runner. Which, is actually a plastic table cover from Walmart!! I spotted it and I couldn't pass up the gingham! I just left it folded lengthwise and it works perfect as a runner.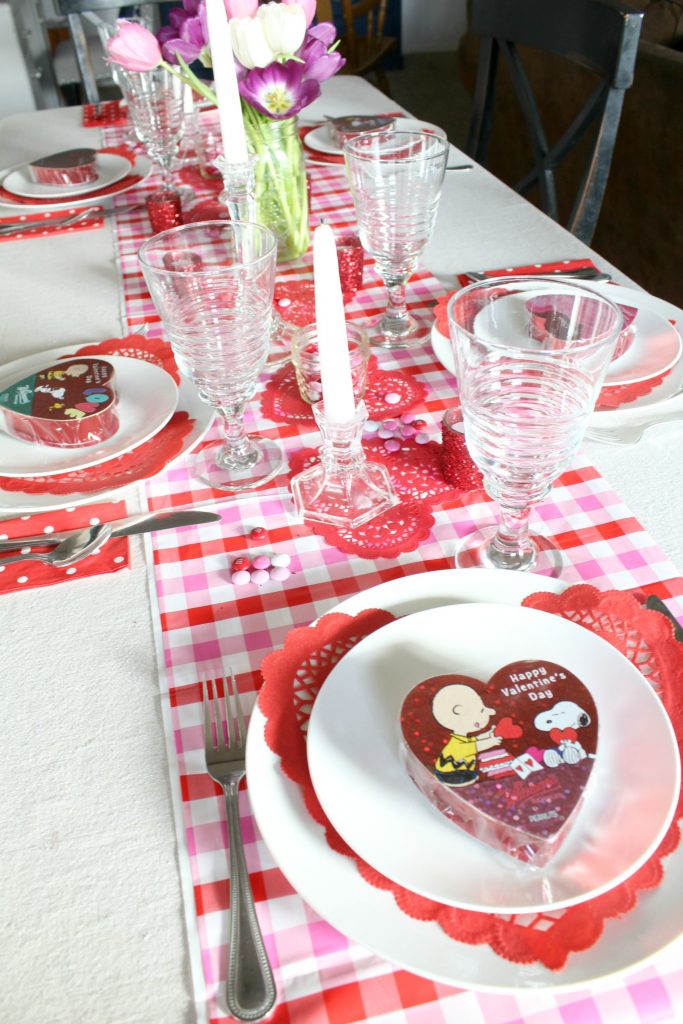 I used my go to white dishes separated by a large red heart doilie, and topped with a small heart candy box. Some pretty ones for the girls and some cute ones for the boys.

And of course, what a better partner for gingham, but polka dots – paper napkins also from Walmart.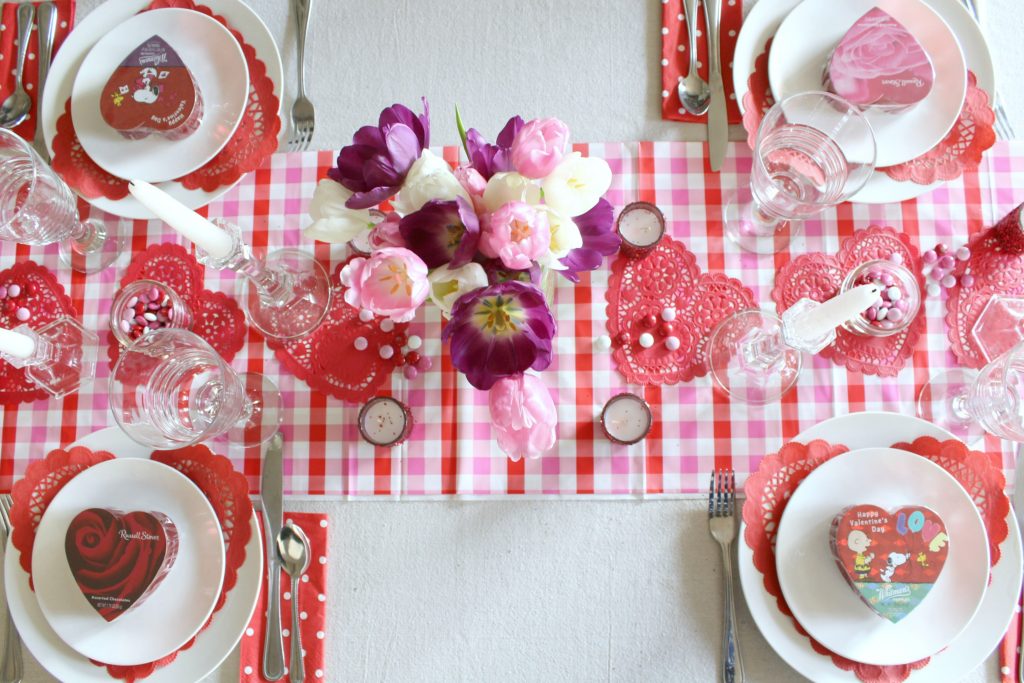 More heart doilies spread down the center. I also added some crystal candlesticks, and a few of my glitter votive holders.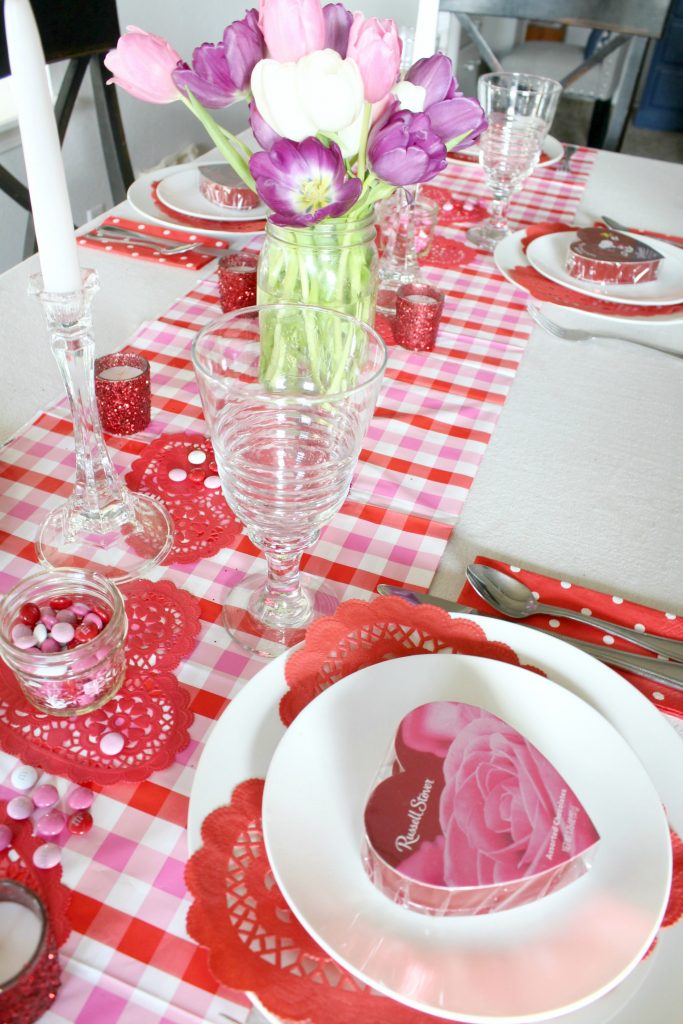 More candy (m&m's) in small mason jars and scattered on the table.

Last, but not least – tulips! I love tulips. They are such a sweet flower and a welcome nod to spring.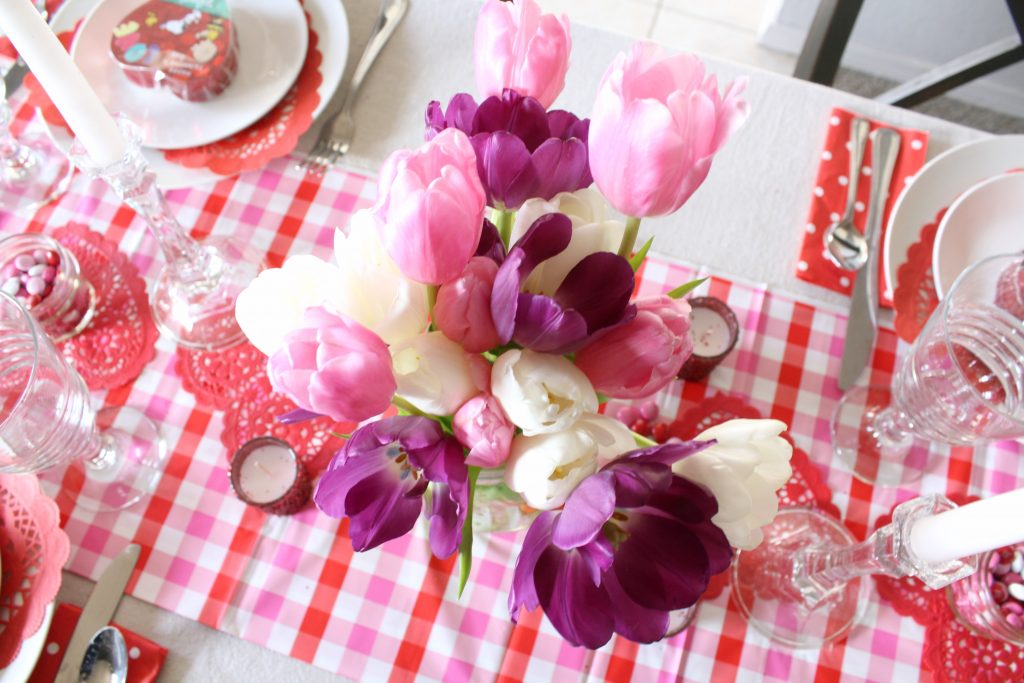 I hope that whatever you do (or don't do) that you feel loved on this day and everyday!! Know that I love you and I'm so thankful that you're here with me!!

Linking up with The Inspiration Gallery / The Creative Circle / BFF Link Party