A few years back a friend of mine shared with me one of their family traditions.  She told me that once they had kids they stopped going out for Valentine's Day, but rather spent Valentine's evening at home with the family.  But, she made it special.  She got out the good china, and crystal and silver.  She made the table up fancy and had everyone 'get dressed' for dinner.  I loved this idea and started doing it myself.  We don't go to a lot of fancy dinners or even nice dinners with the whole family, so I thought this would be a great opportunity to teach the kids how to behave in these situations.  Because baseball season has begun, we had our dinner a day late last night.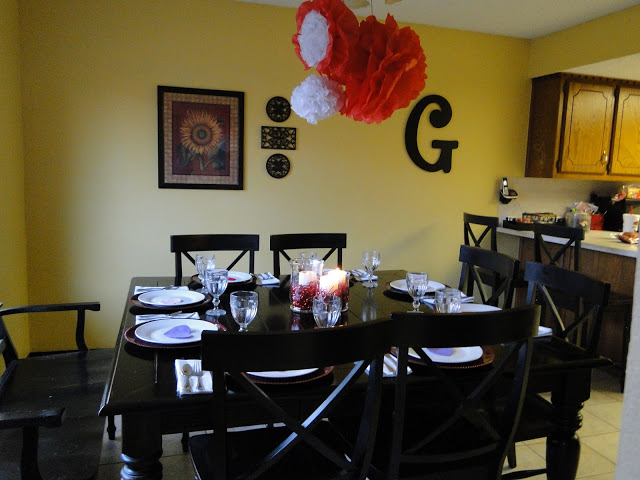 This year I decided to not drag out my china.  I wanted to use my red chargers, so I decided to purchase some plain white plates from the dollar store.  These goblets are from the dollar store as well – this way if something gets broken it's no big deal.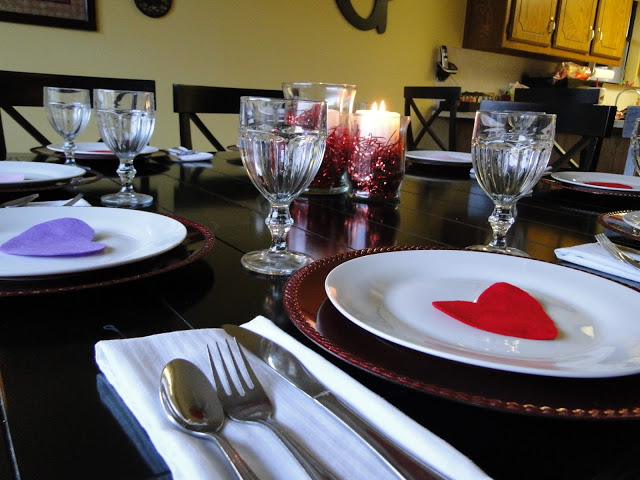 The rest of the decorations cost all of $5.  Tissue paper poms hung from the ceiling fan.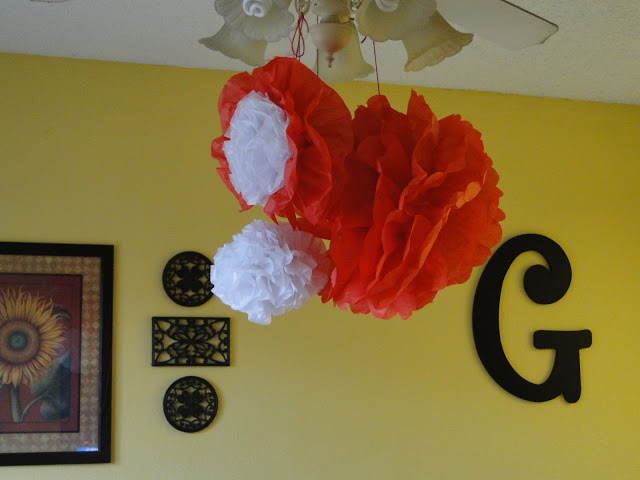 The vases are filled with shiny basket filler, and a candle.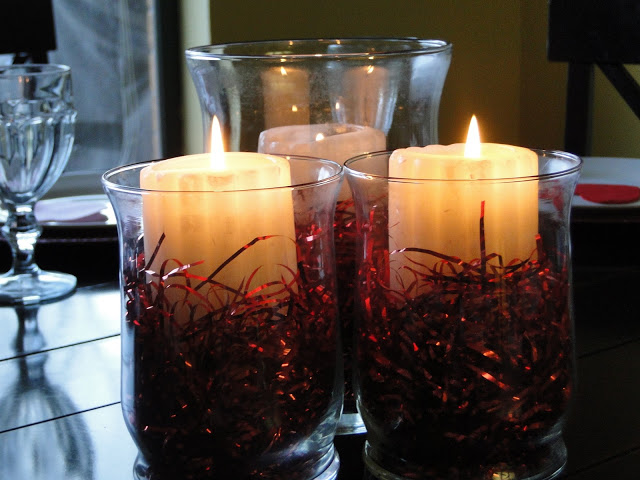 I cut a heart from felt for the center of each plate.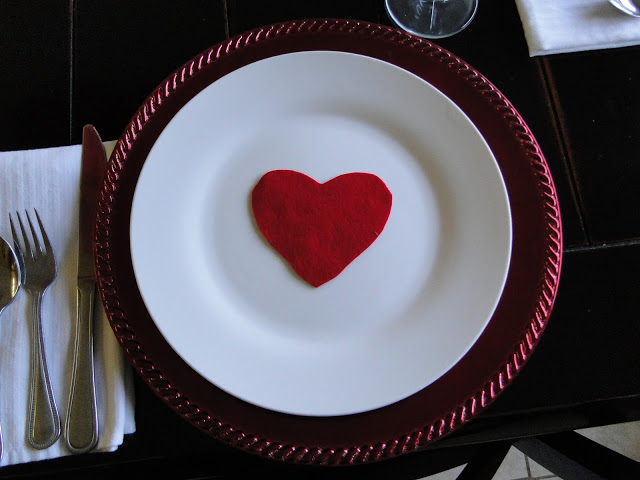 Simple but festive.  🙂  Have a great weekend!!