I hope everyone had a wonderful holiday weekend! It has been oh so hot here the past few days, but we thoroughly enjoyed our time with family and friends! Yesterday I took some time to rest and recover the house. I don't know about you, but we are having fun, the last thing I worry about is cleaning up! HA!
One of my favorite all-natural cleaning weapons is vinegar. It really has so many uses but today I would like to highlight my 5 favorite.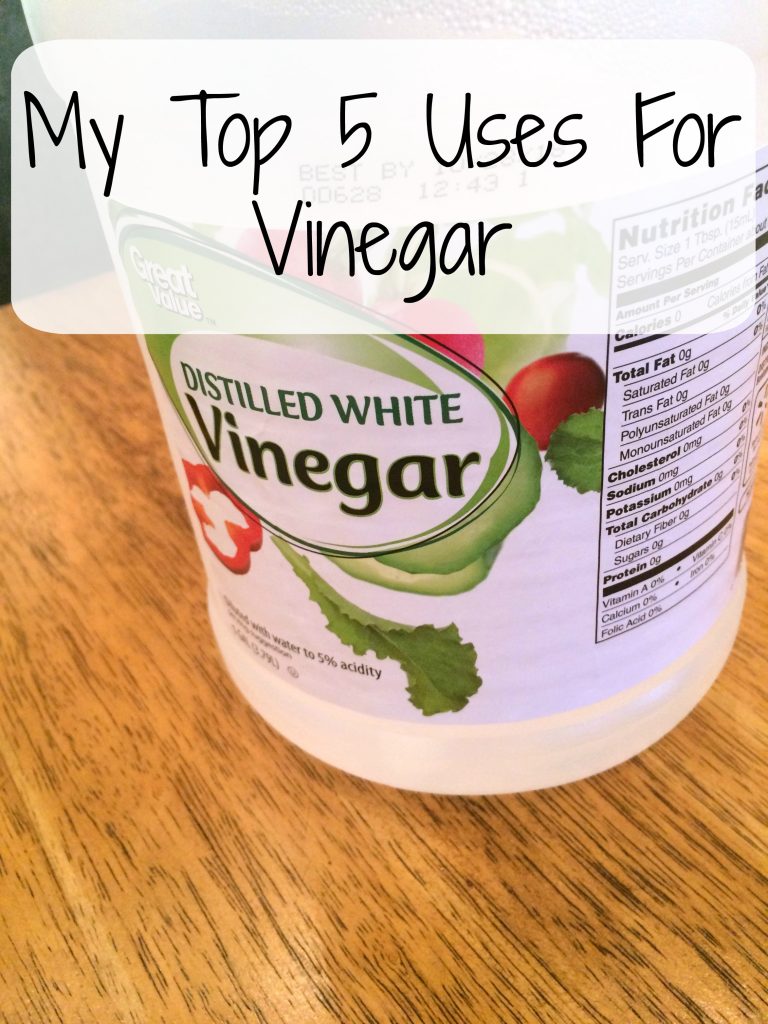 #5 – Use to descale coffee pot. Most of you probably know this works like a charm, but just in case. Is your coffee pot taking forever to brew a pot of coffee? Chances are it's clogged and needs a good cleaning. The easiest way to do this – fill your reservoir with straight vinegar or half vinegar half water and run a regular cycle as if you were making coffee. I would then recommend running two or three more cycles with just water to remove the remaining vinegar or you coffee might taste like vinegar the next time you brew.  😉
#4 – So, you might know about the coffee pot, but did you know it also works on shower heads too. Is your shower head spraying in weird directions? Does it have white chalky stuff on it like this??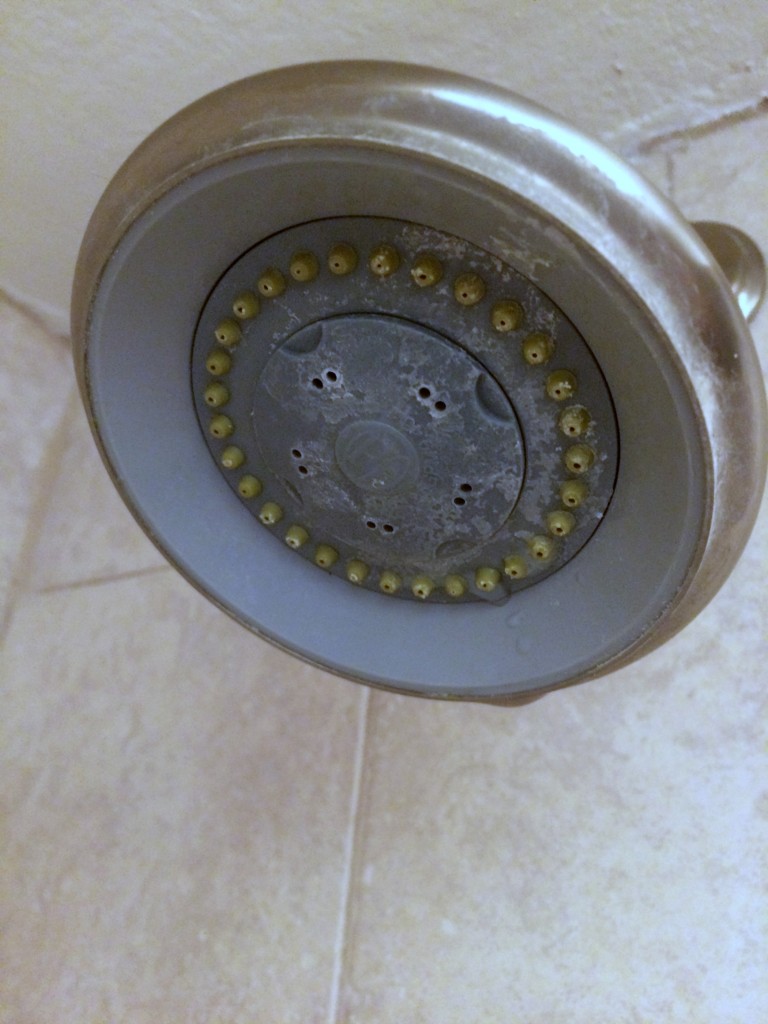 Think you're doomed for a bad shower forever? Nope!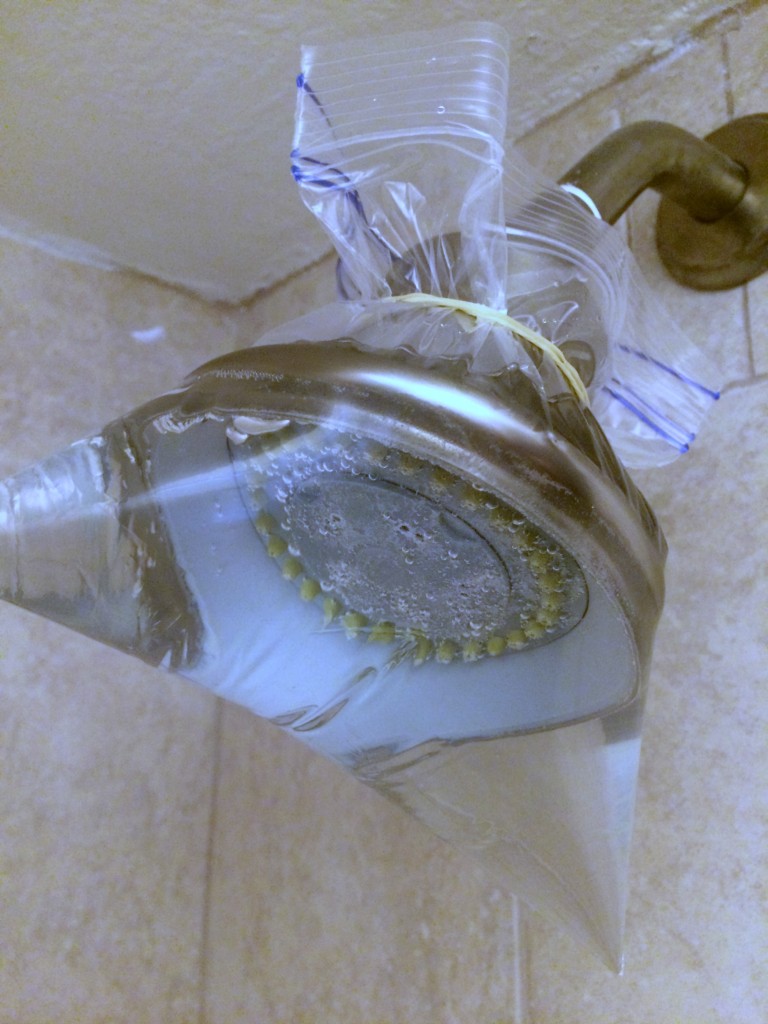 Pour vinegar into a plastic baggy and pull it over the shower head. Attach with a rubber band so that it will stay. Let this set like this for an hour or two. You can see it working before you even take the bag off.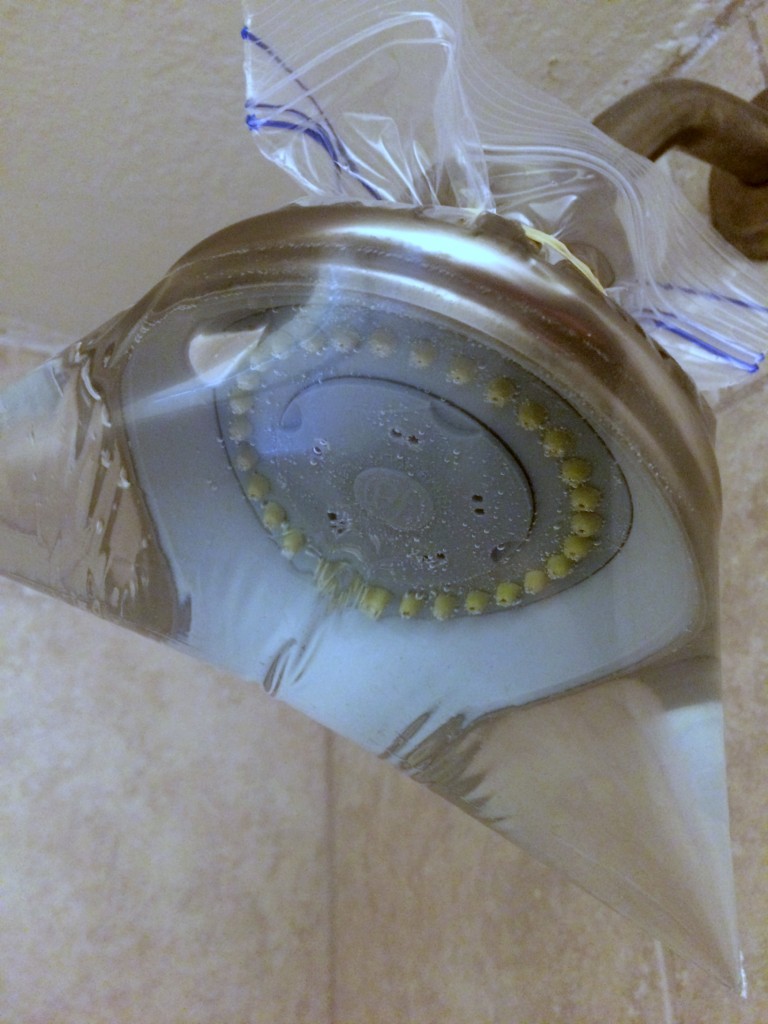 Remove the bag and wipe clean.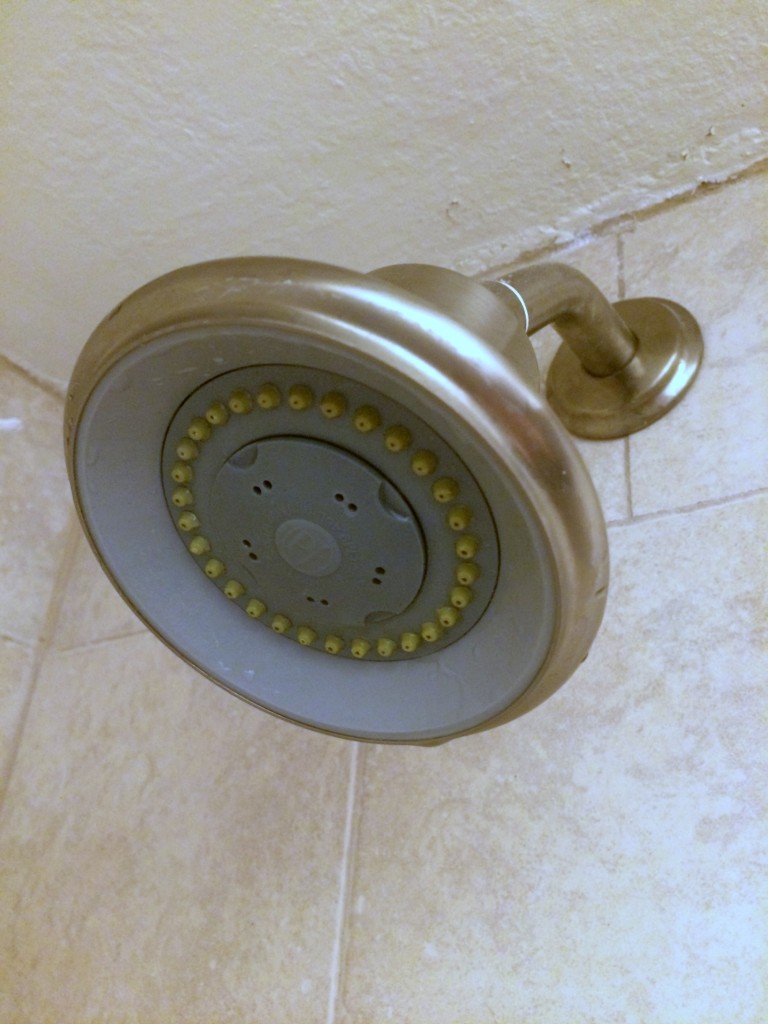 It's like new!
#3 Add a few ingredients and you have an all-purpose cleaner that works on all of your kitchen and bath surfaces.
#2 – Clogged drain?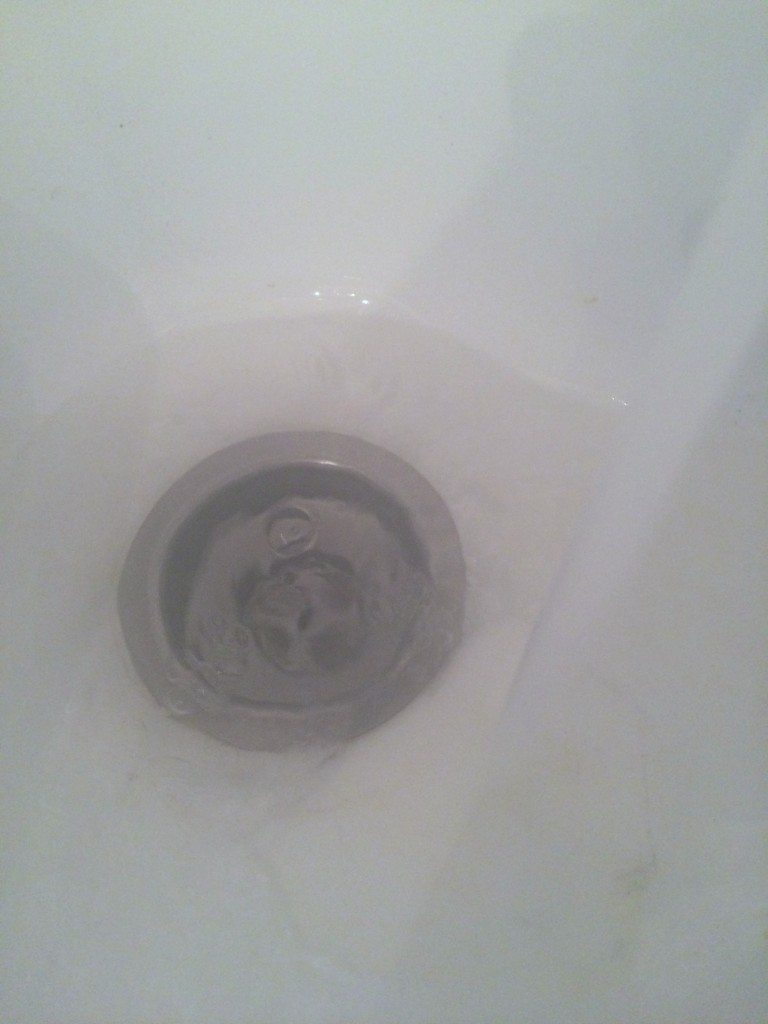 Sprinkle generously with baking soda. Add 1/2 cup to 1 cup vinegar. Let this mixture bubble and fizz and do it's thing.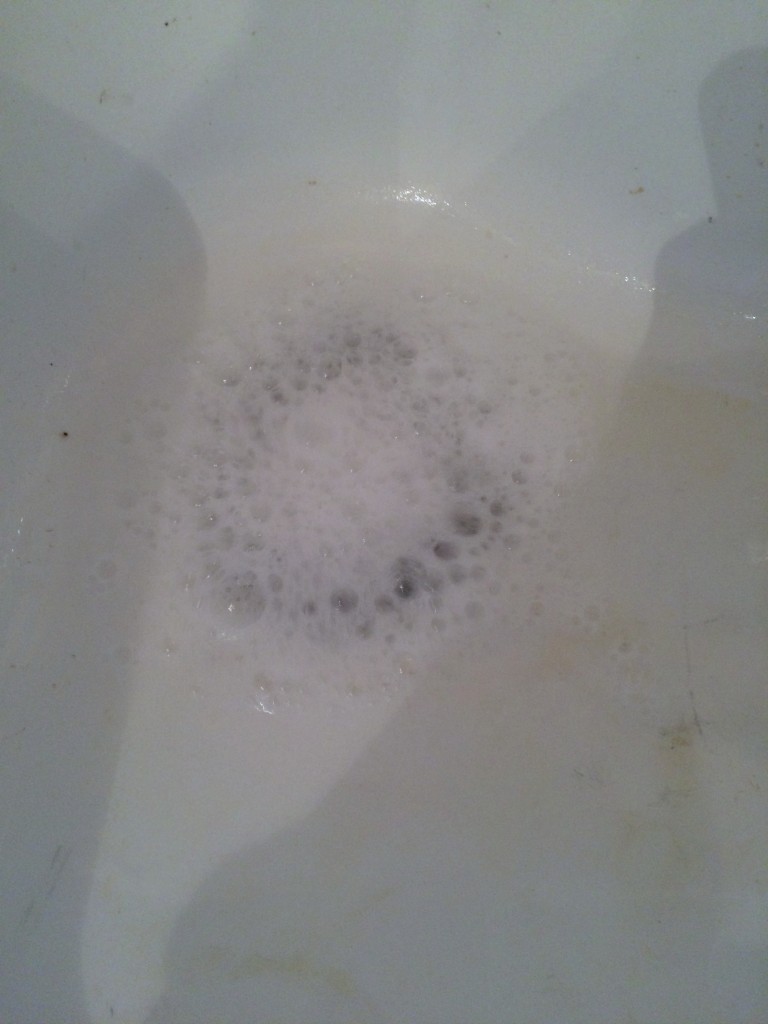 When it dies down, flush with hot water for several minutes until the drain runs normal!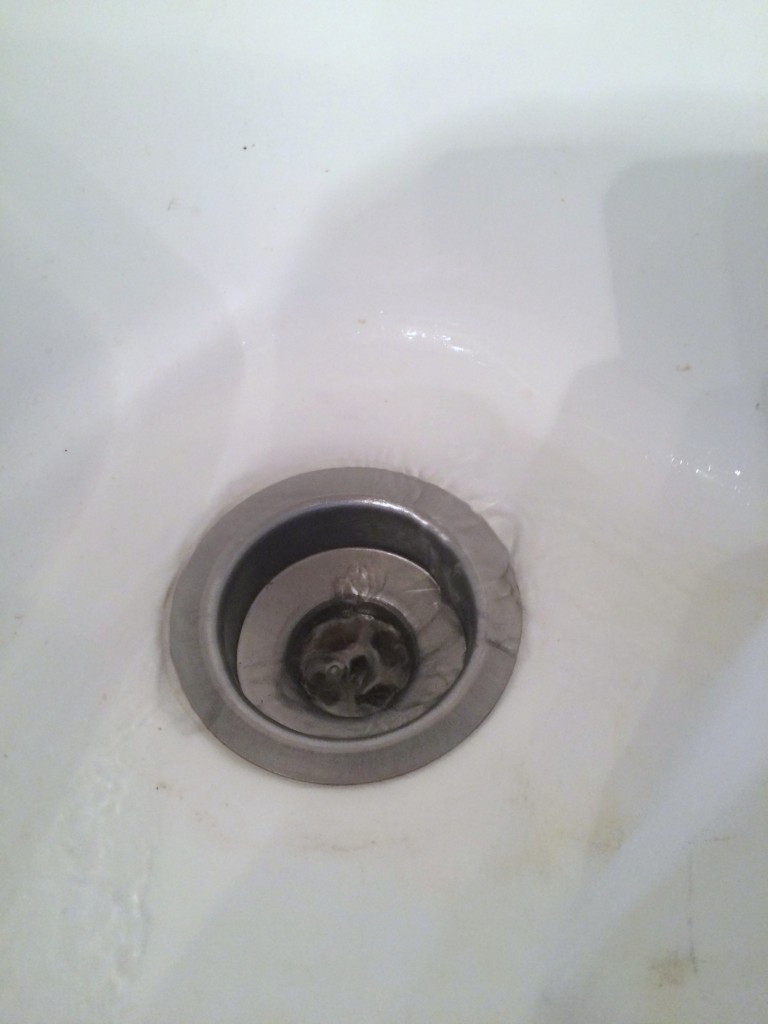 #1 – Dirty microwave? – (I can't believe I'm showing you this – our family (including the kids) uses this everyday 😳 )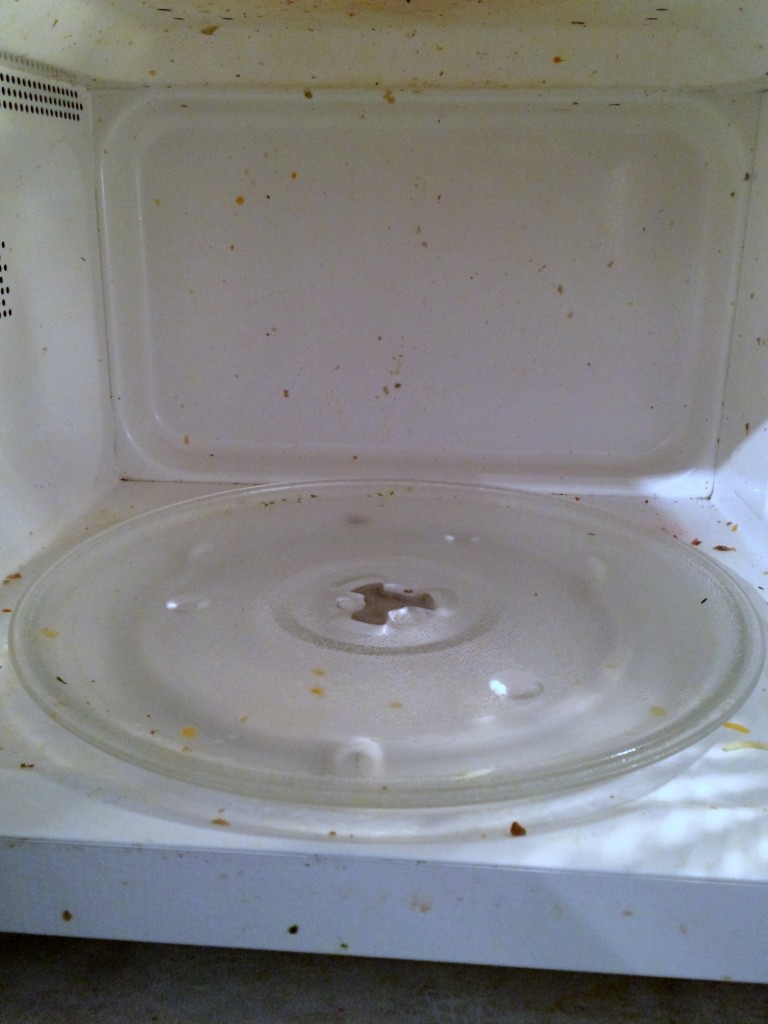 Fill 1 cup glass measuring cup (or other glass container) with vinegar.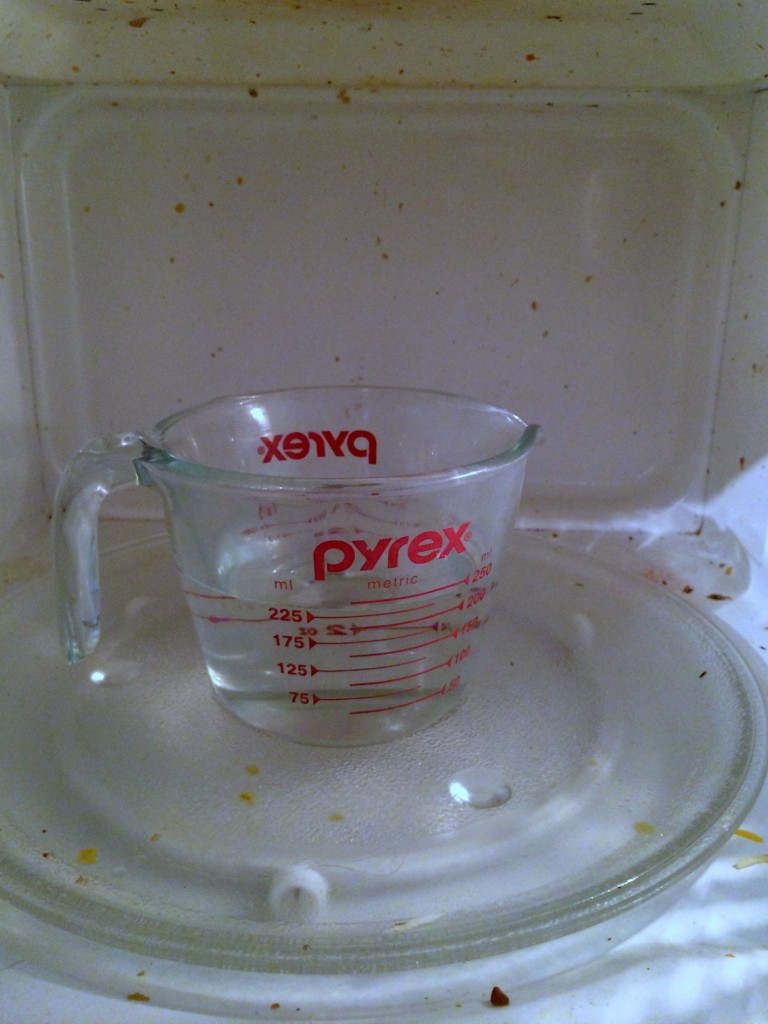 Place inside and microwave for 2 minutes. Remove measuring cup (careful it will be hot).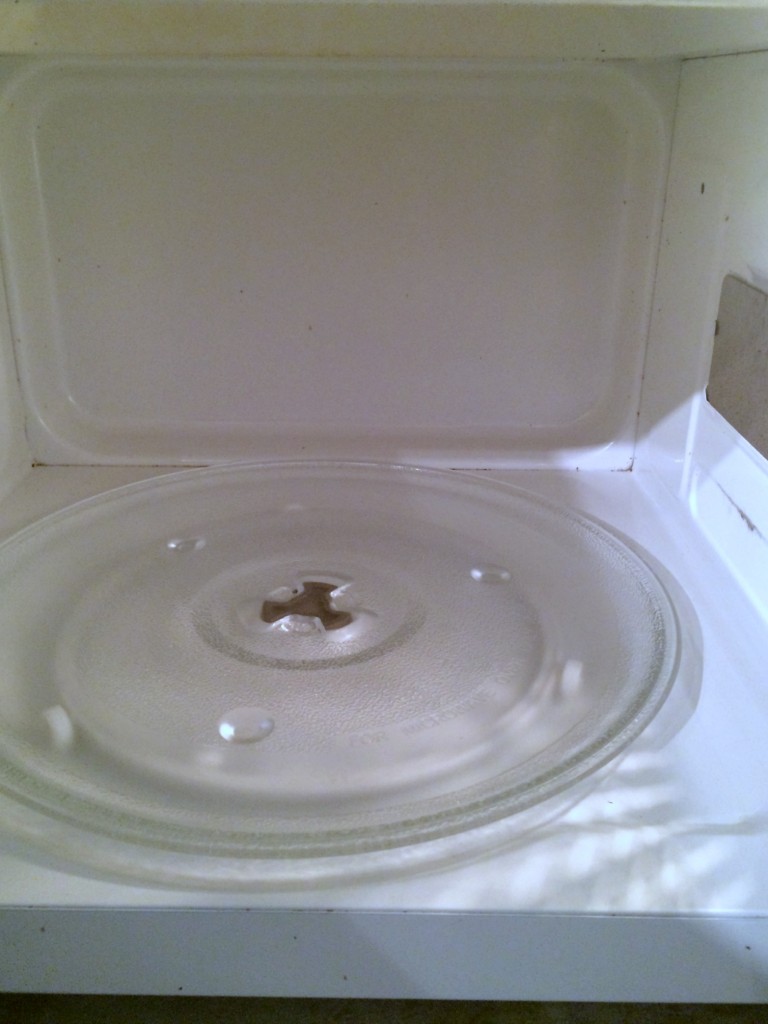 Wipe out microwave with cloth. It's really that easy!!
I don't know about you, but I would rather use something natural than anything chemical, and vinegar is CHEAP! And yes, I know the smell – but that doesn't last forever, and a lot of cleaners that are strong enough to do the same jobs, don't smell very good either!!
Happy cleaning! Join me back here Friday for another #greenwoodsgetfit update! 😉