So I mentioned about a month ago, randomly, that I was a little tired of the front of our house. We are probably at least a year away from really making any changes, but I love planning and scheming. I am not really good at landscaping. I know the look I want, but I have no idea where to begin to get there so hubby and I had some extra time one day so we went curb appeal stalking. Just a reminder of what we are working with first.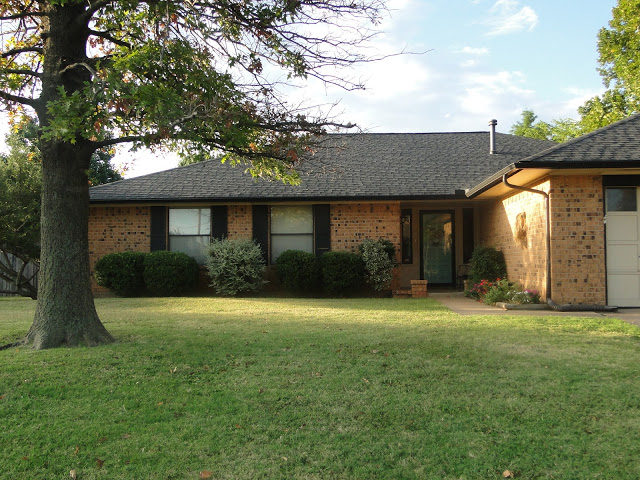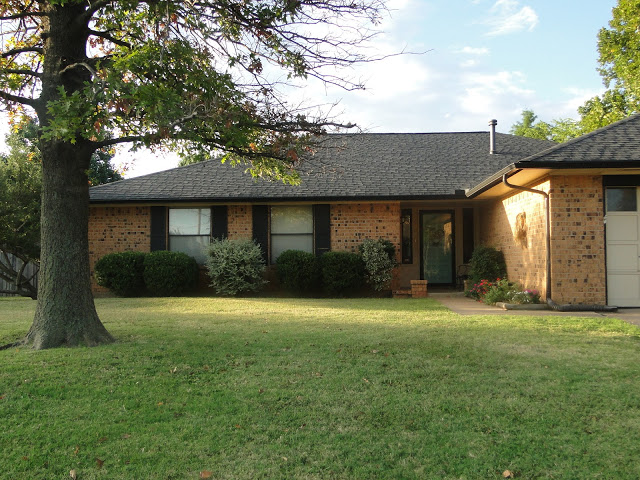 I hate the color of the brick. I know Jo-Jo would probably paint it in a heartbeat, but I'm not that brave. And, I feel like we would really stand out since our home is on the corner and there are only a handful of painted brick homes in our neighborhood – none of which are very close to us.
So, aside from that. The shutters are falling apart and need to be replaced and I'm tired of the bushes that are covering up the entire front of our home.
Back to the neighborhood stalking. We drove through a couple of new neighborhoods to see what was trendy, and then a couple of established neighborhoods to see what is classic and might last. In our wildest dreams we would love to add a front porch. Isn't this one lovely??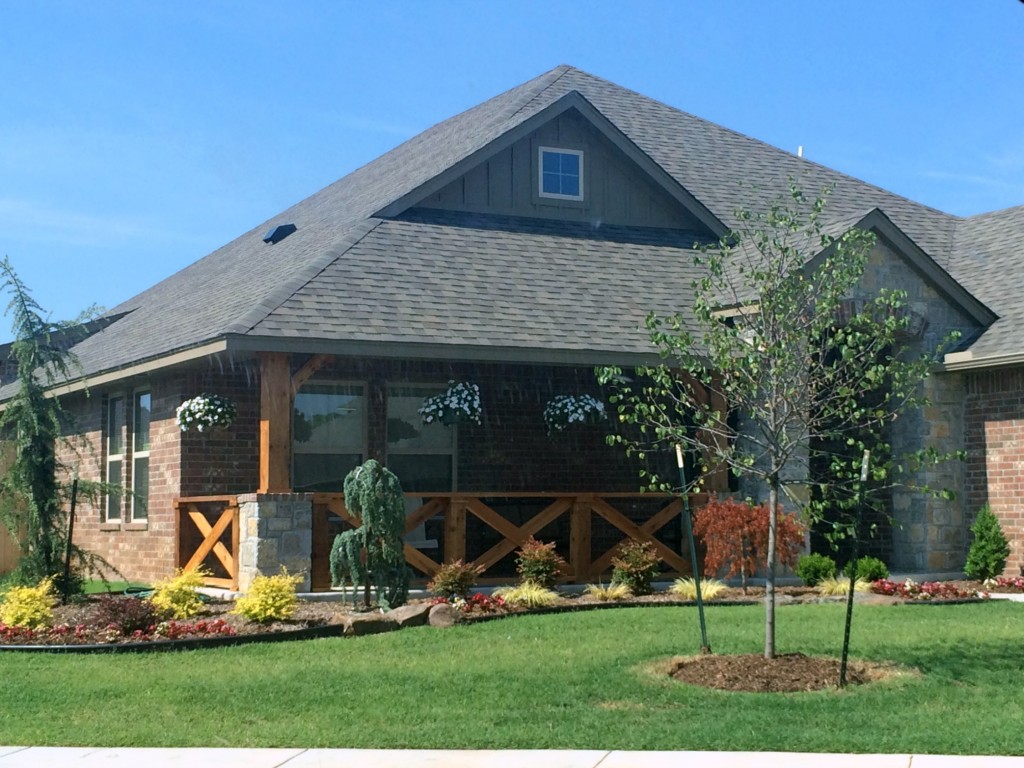 But honestly, I think that project would price us right out of our home. So, I'm thinking a low, somewhat curvy planting bed anchored by a magnolia on the left corner, filled with low maintenance perennials.

I know the last one has mostly bushes and big thing covering the house. What I really love are the plants in the bed off to the side.
And I really love these low bushes. I believe they are juniper bushes.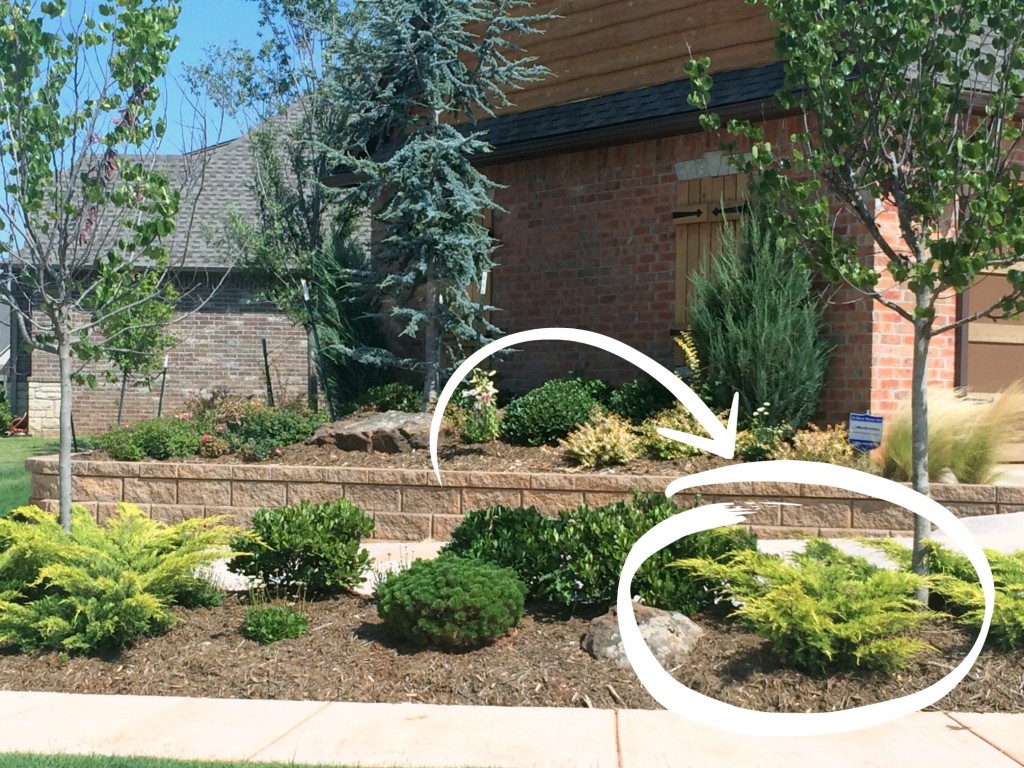 The shutters actually brought quite the debate. I love them black, but hubby would rather do some sort of stained wood. What do you think?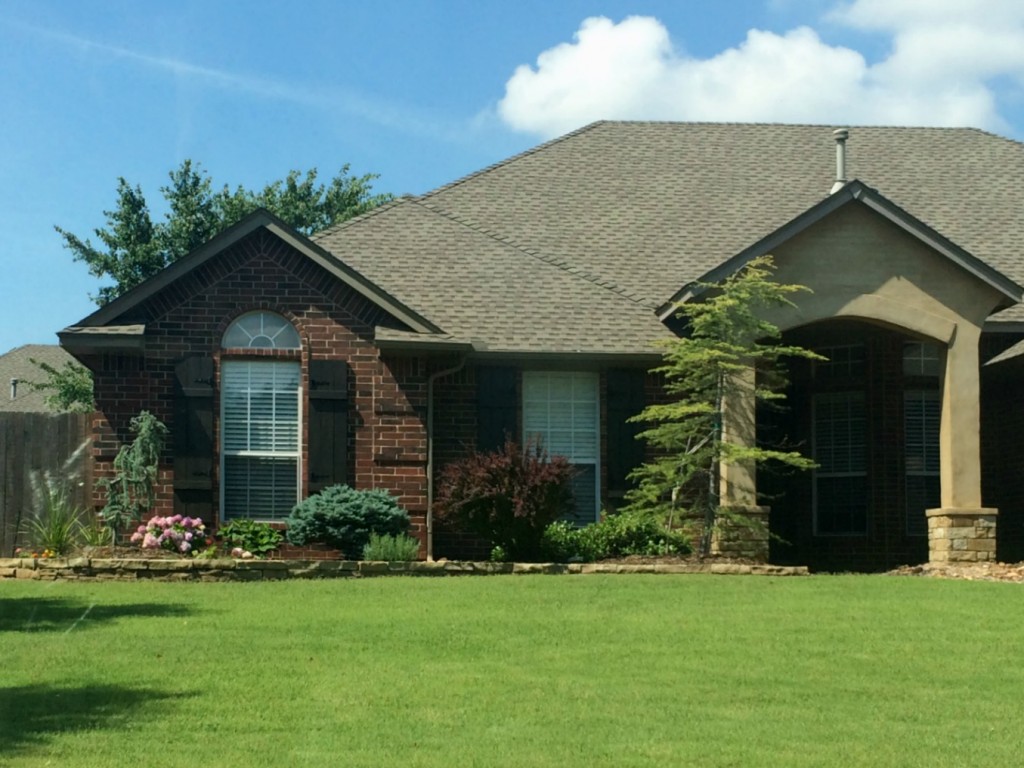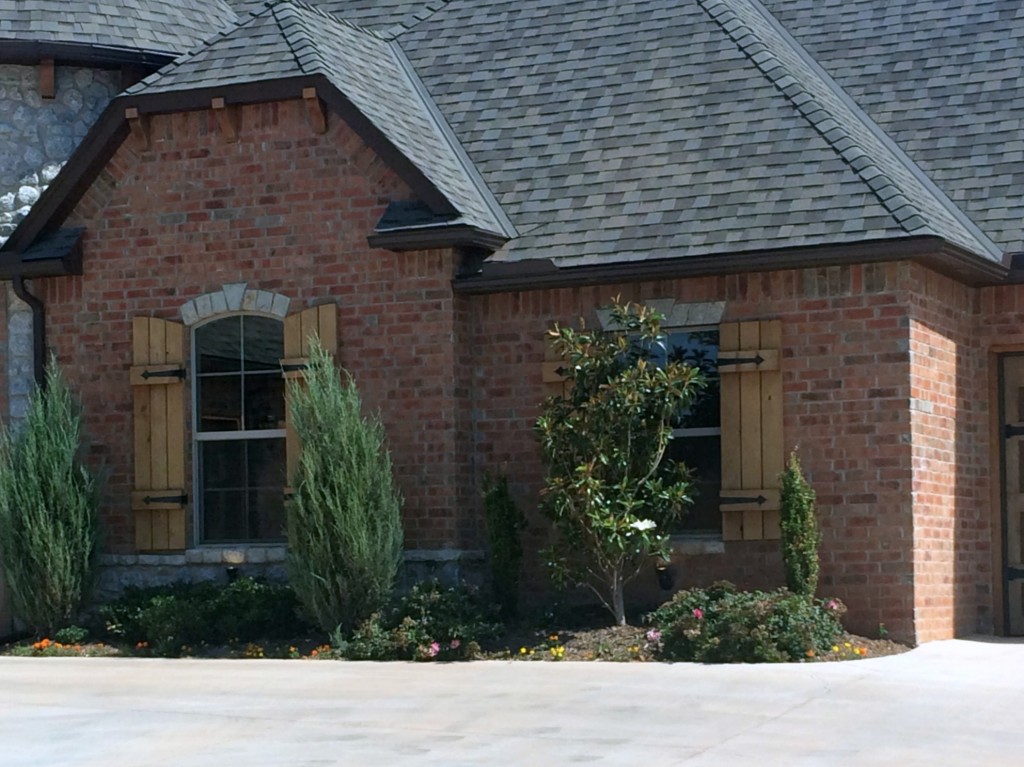 Or maybe we do something totally different and match the shutters to our door??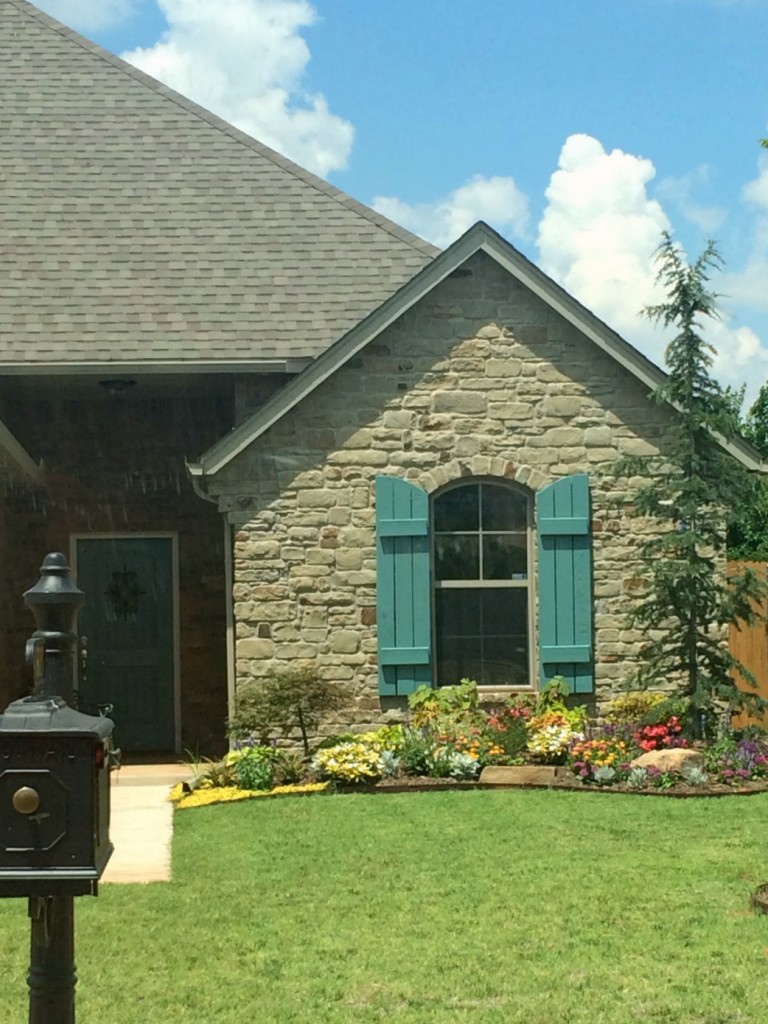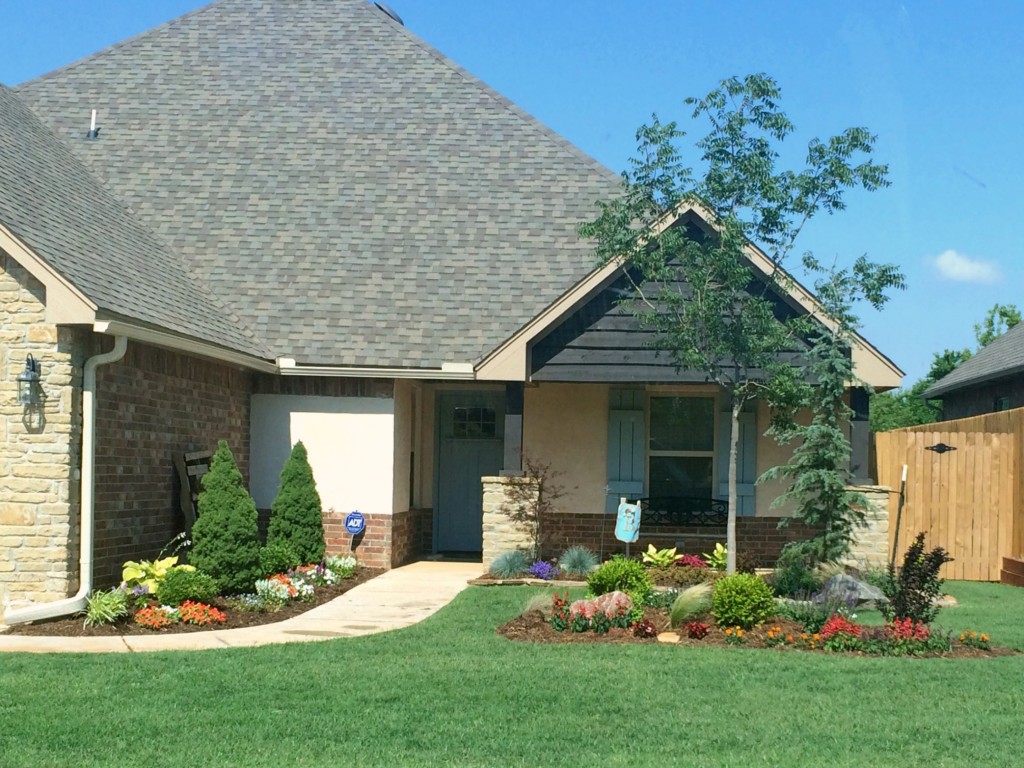 We don't have this many trees, but if we did I love how they filled in under the trees with all those shade plants and that rock border. Lovely!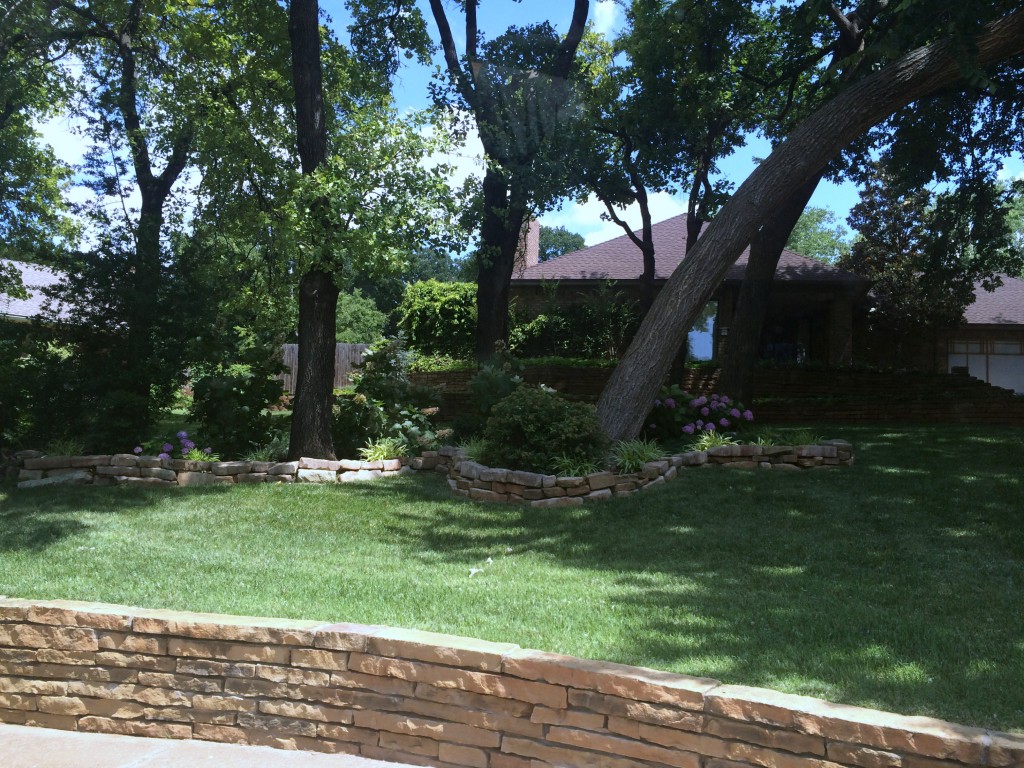 And just for kicks I have to include one of my favorite houses. I don't know why but I just love everything about it. If it ever goes on the market, we may just have to make an offer.  😉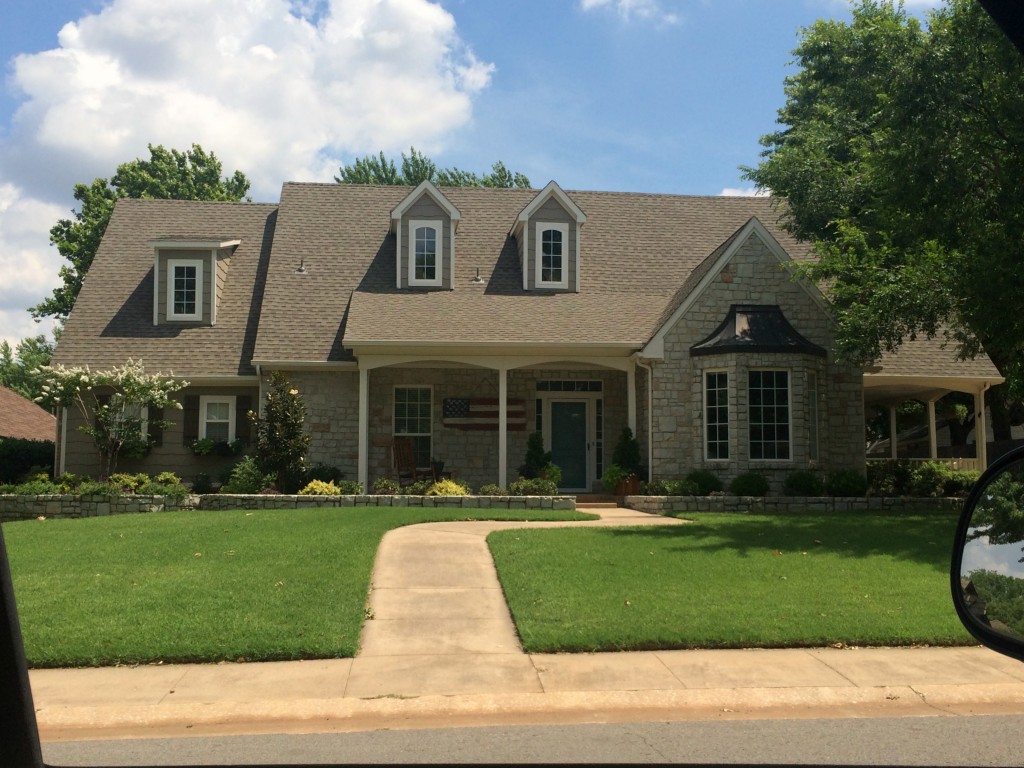 So, basically for our home I would love to take out all the bushes except for maybe the one in the middle. Create a curvy planting bed and fill it with some evergreens, and other low-maintenance perennials. Replace the tree to the left that you can't really see (that we almost lost in an ice storm this winter) with a lovely magnolia tree. And do something about those shutters. Of course we also could use a new garage door and a new paint scheme for the trim, and maybe some new windows. HA!! The lists are forever long. But, it's fun to dream sometimes right???
How about you? Have you stalked some local neighborhoods lately?? Real homes in your area are a great way to get ideas, especially for landscaping. At least you know what should grow and what might not be right for your neck of the woods! I hope everyone has a wonderful weekend celebrating the 4th of July! We will be spending a lot of quality time together as a family – shooting fireworks, making homemade ice cream, cooking out, watching our boy march in his first parade, and watching an awesome fireworks show! Can't wait!!