A little over a year ago, I had enough of our garage. There is lots of good storage in there already put in place by the previous owners, but we were not using it the best way possible. Also, I had been working on de-cluttering and purging the house, the end-result being a messy and full garage.
This was one of those many times that no cars fit in the garage.
I couldn't take it anymore, and neither could my hubby. So, we decided to dive in. I decided that this time instead of just cleaning off the floor and shoving stuff who cares where, that I wanted to make it a functional space for us.
This is another one of those hard working spaces that serves many roles in our home. That proved to be a challenge. Also, as with everything in our home, we were on a budget and couldn't do an all-out redo with custom built-ins and storage.
After much cleaning out, a little painting with leftover paint, and organizing this is what we were left with.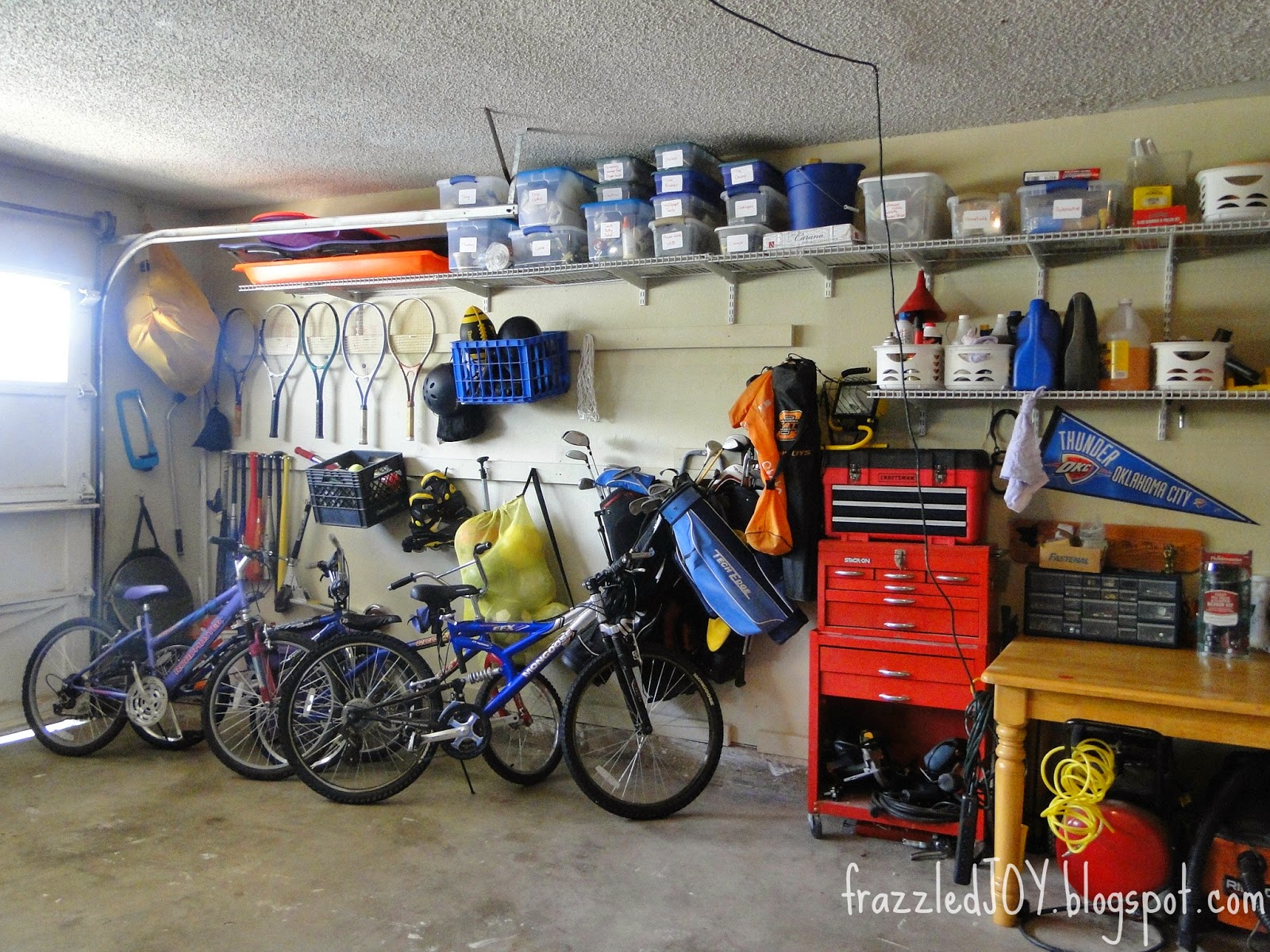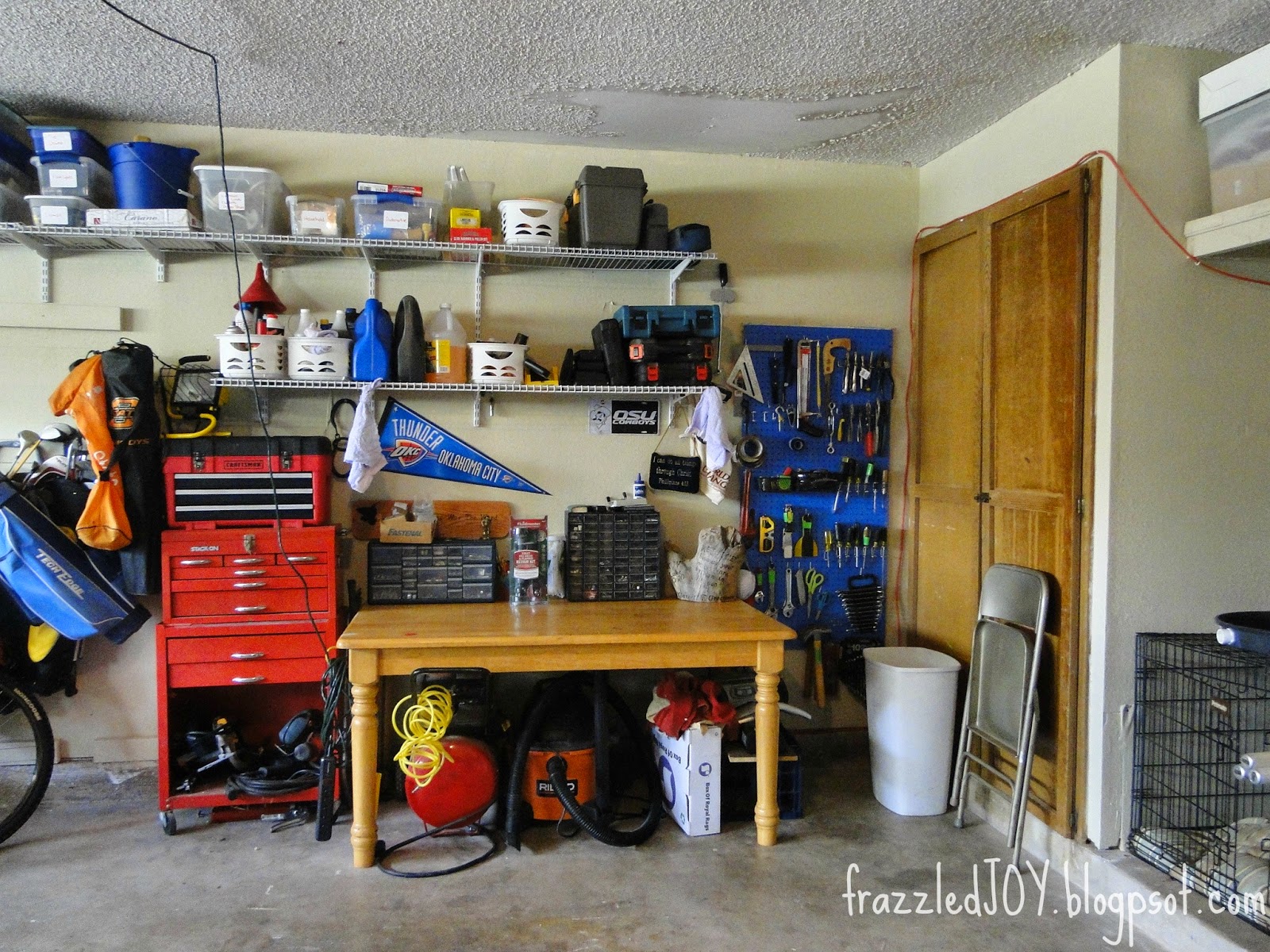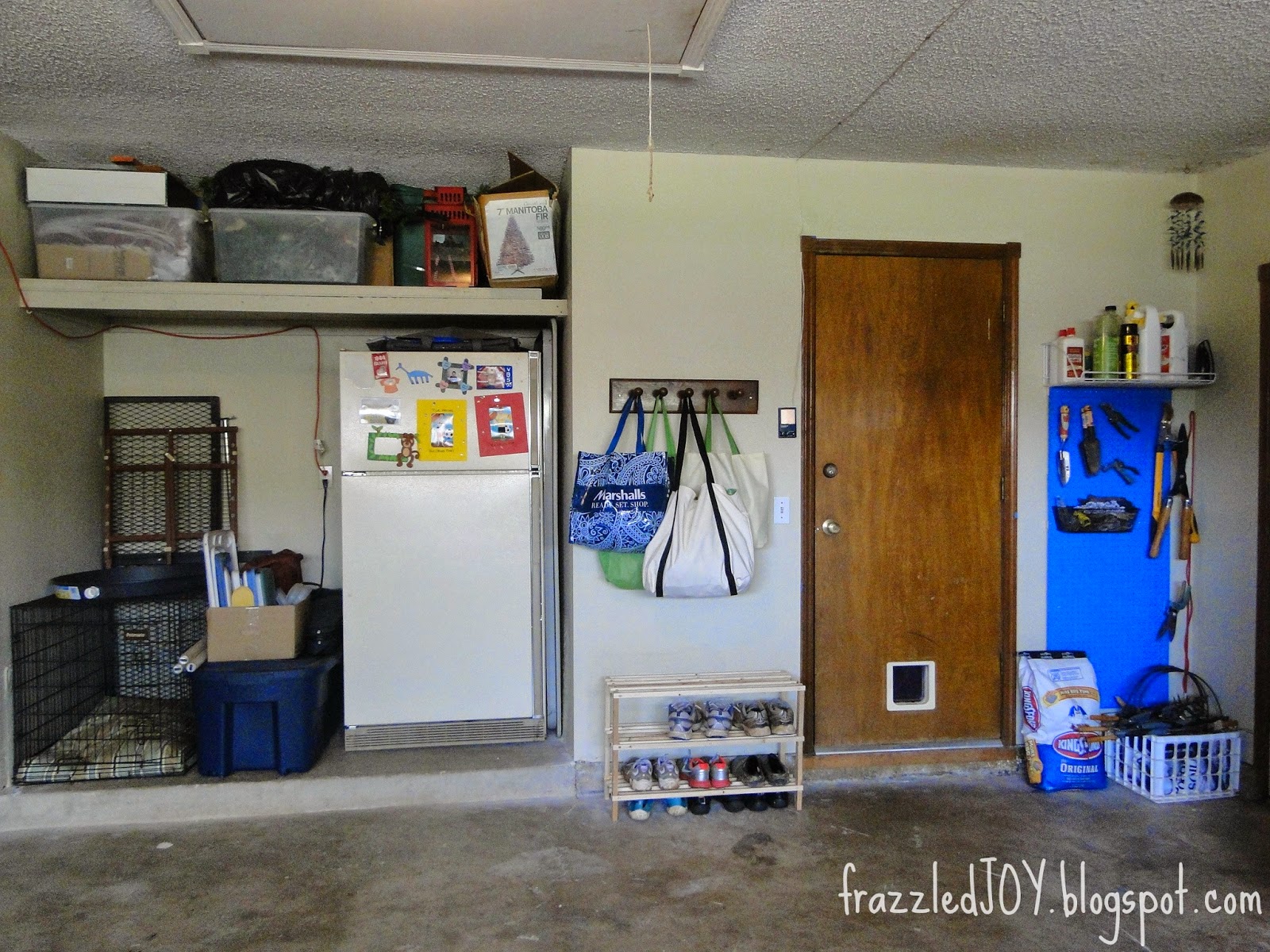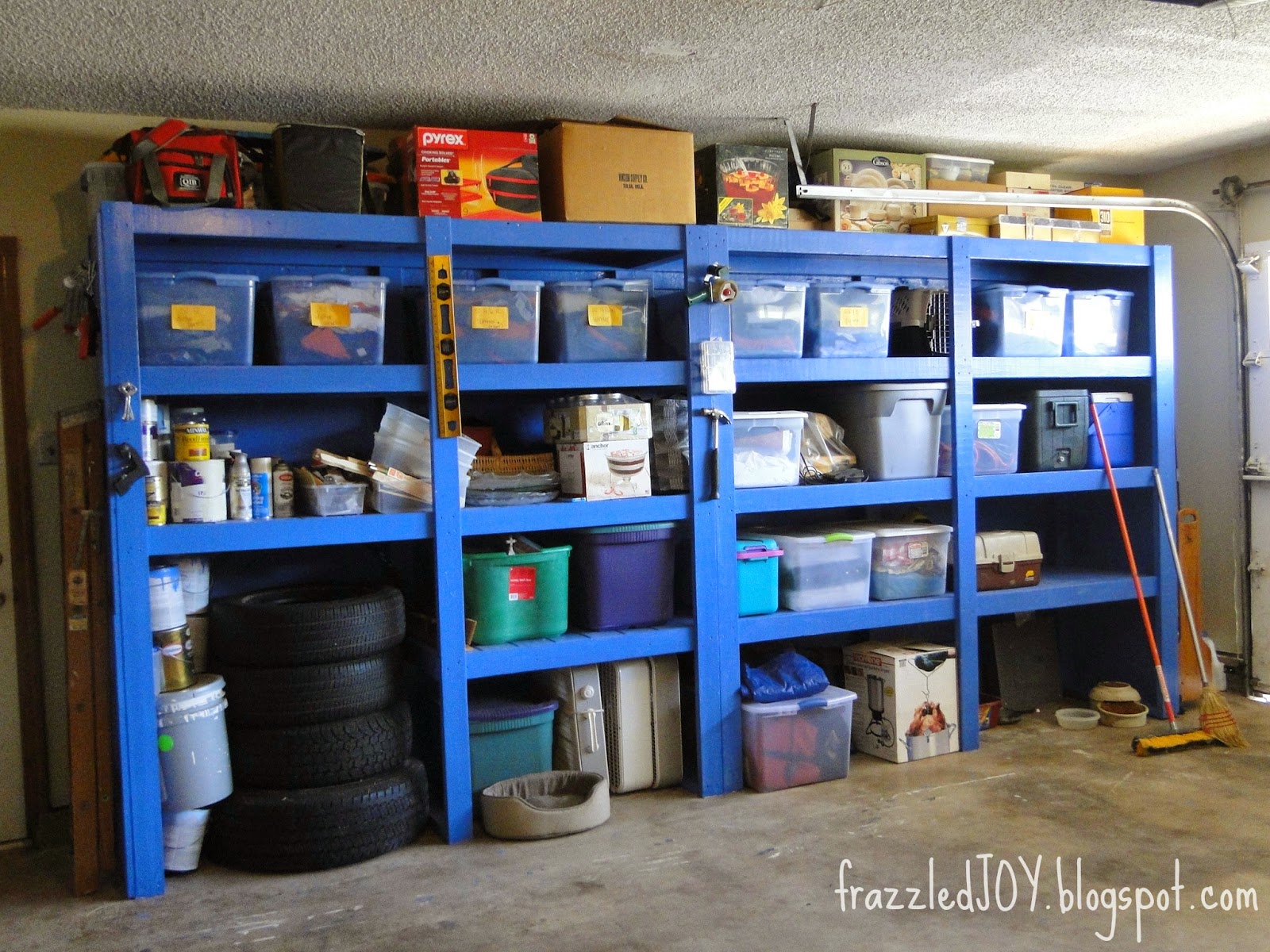 (BTW it looks nothing like this right now, as my garage has been serving as furniture restoration workshop for months.) 🙁
Even though the space has been spilling over with stuff from time to time since the makeover, we still are able to locate the things that we need way better than we used to. Well worth the time, money and effort we put into it.
How is your garage working for you?? Is it a welcoming spot to pull into each evening, or are you scared to open the door??
To see other posts in this series click on the link below