I have missed sharing projects with you, and I have been busy while I took a break from the usual with my 31days series on budgeting and money. I'm excited to share with you what I've been up. Get ready for a long post, with lots of pictures :).

Last year I shared with you how I made our thankful tree. And, how much I loved it. So, I knew I wanted to do it again this year. (This is actually year 3 – but I wasn't blogging the first year). This year I decided to change it up a bit, in the form of color. I had seen white branches floating around the blogosphere and I really liked the look. So, I chose my branches (that I didn't even have to cut down this year, thanks to some strong winds), spread them out in my garage on a drop cloth and went to work spraying them.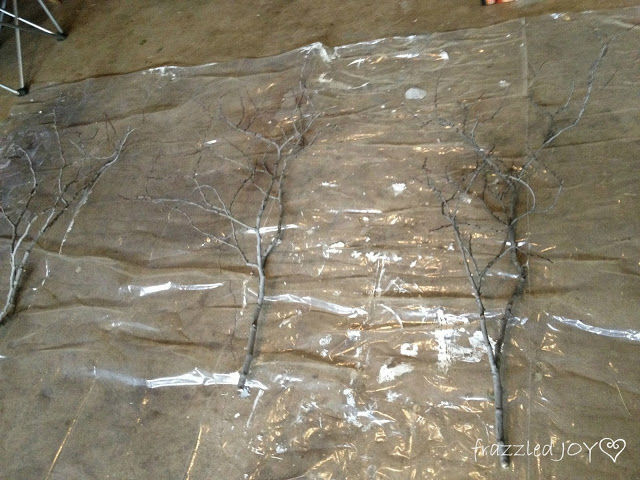 I found some cheap (.97) white paint at walmart. This was a great money saver since I used 3 cans of paint – ack!! Well worth the $3!! Love how they look.
And then, as I strolling the isles at Hobby Lobby, I spotted something that caught my eye.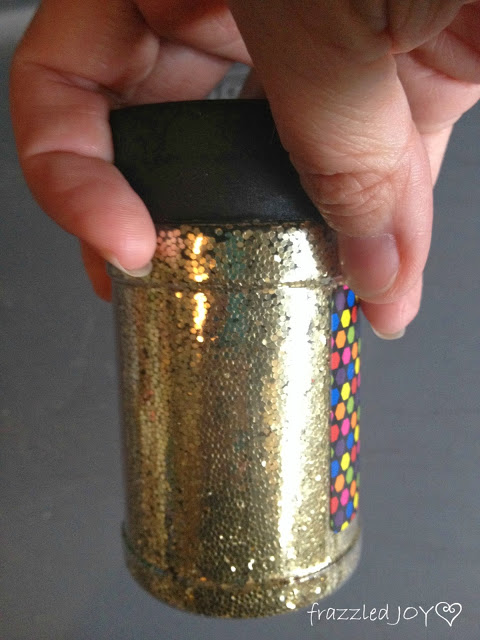 This is the first time I actually bought glitter just for me!! I didn't want it to be all gold and glittery, just a hint. Just enough to be a surprise for the eyes when the light hit it just right. And I'm glad that's all I wanted, because to cover them would have taken for.ev.er. But the sprinkling was perfect.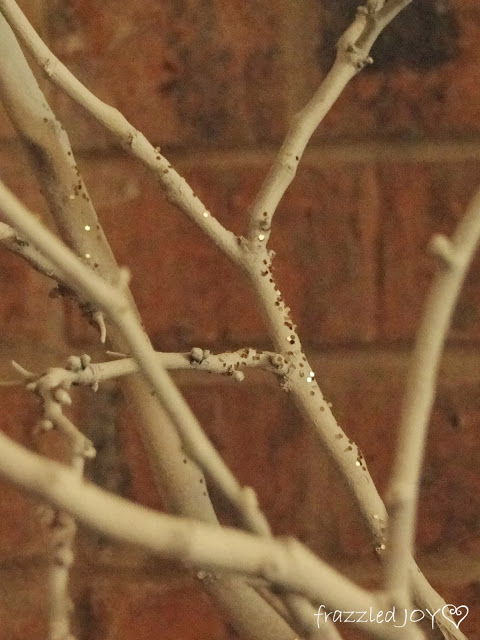 Again, as before, I simply cut the leaves from scrapbook paper in my stash, punched holes in the top, and tied string to them to hang. I got whoever was home that afternoon in on the act :).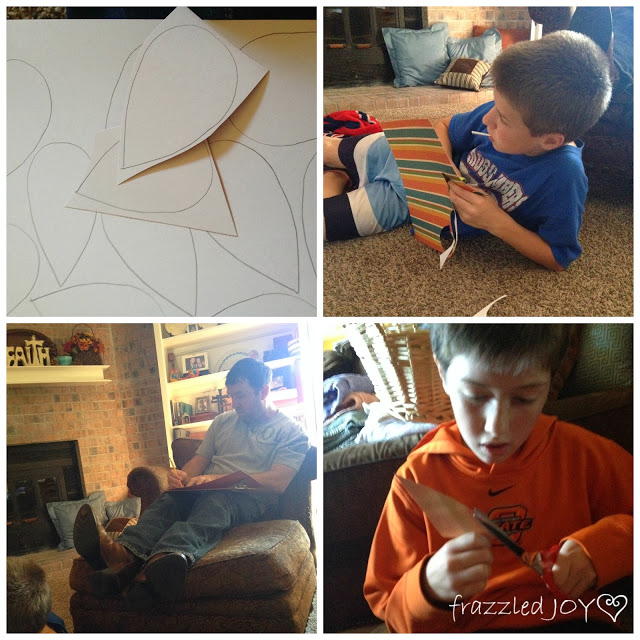 The branches were arranged in an empty coffee can and surrounded by rocks from my yard to hold them in. I then placed the can in a basket and covered the evidence with some pine cones. The sign I made the first year – printed from the computer.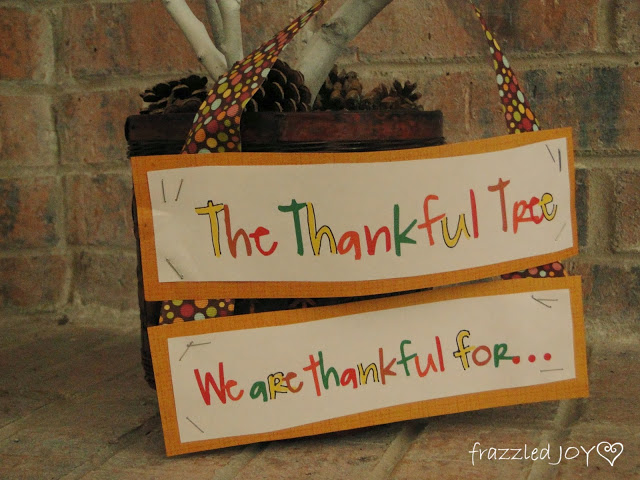 The leaves and markers got their own basket.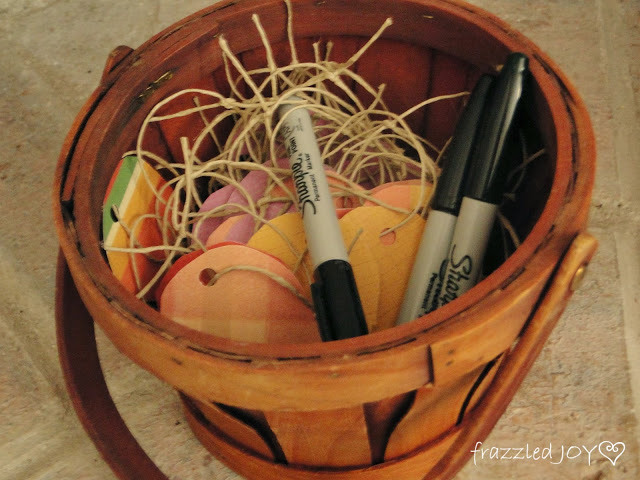 And we are off and running and pausing to count our blessings. Makes my heart happy :).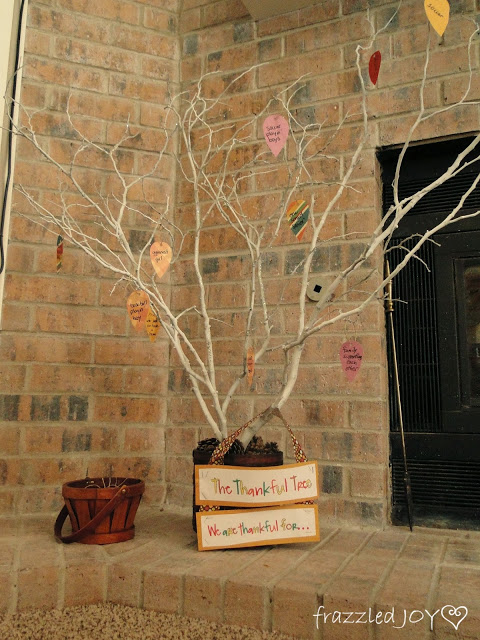 How about you?? Do you have a special way to give thanks with your family?? I think in the culture we live in our country, it's good for our kids to see us being thankful for what we have been given.

This is my favorite so far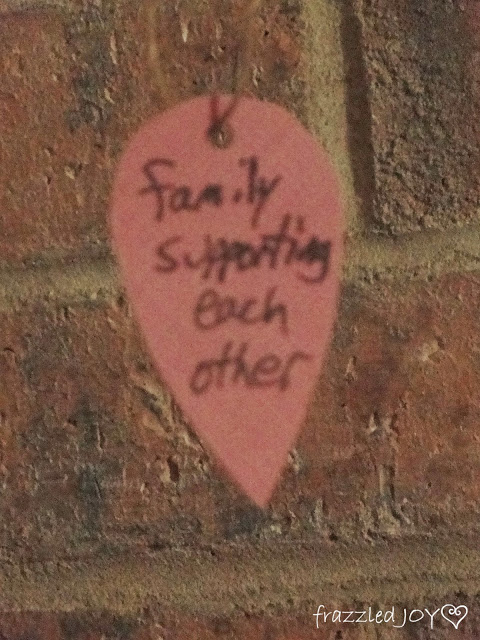 We did plenty of that this weekend for our little boys. They had a soccer tournament all weekend and we sneaked in a piano contest too.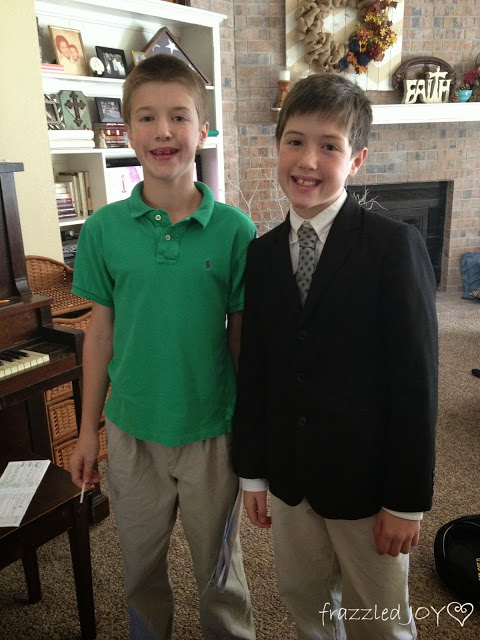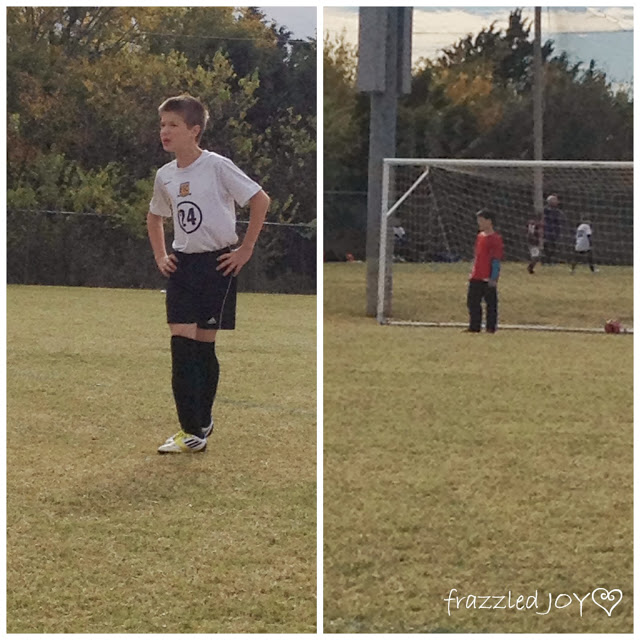 So, so, so thankful for these two, and that they have each other. Such a blessing!!
Blessings to you my friends!!