Welcome back friends!! Thank you so much for all the sweet comments on my pillows last week. I promised I would be back with more details on the word pillows.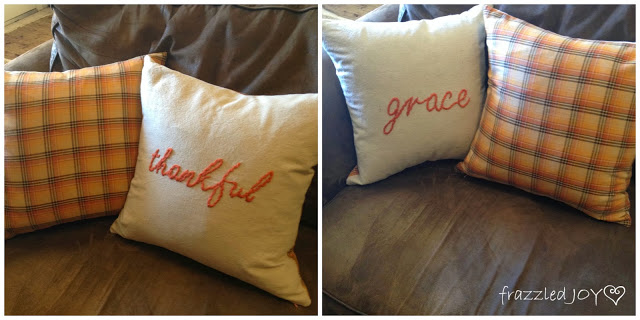 For the front of the pillow I used drop cloth fabric I had leftover from my desk chair re-do. After cutting my 19″x19″ squares, I used my iron to find and mark the center of the square.
Next, I went to my computer and printed out the words I wanted for the pillows in a font I liked – I made them as big as I could and still fit on the pillow :). Since I don't have a light box, I used the next best thing – a window and the sun!! I used painter's tape to adhere the paper to the back of the fabric and to adhere the fabric to the window. Then, I simply used a pencil to trace the word onto the fabric. Easy peasy!!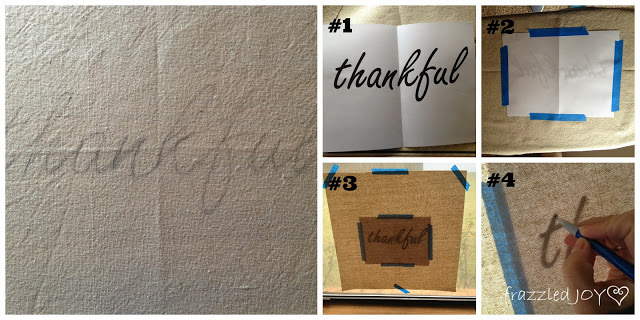 I wanted to lettering to be nice and thick and casual – the reason I was not using my embroider machine – so, I searched my yarn stash and found this fabulous warm orange. I love orange. I decided I wanted the stitching to look continuous so I went with a simple back stitch. If you aren't sure what that is, check out the pictures below. Going around a curve can be a little tricky. The tip is to keep the string on the outside of the curve while you are stitching.




After about 45 minutes both pillow fronts were stitched and ready to be added to their backs!!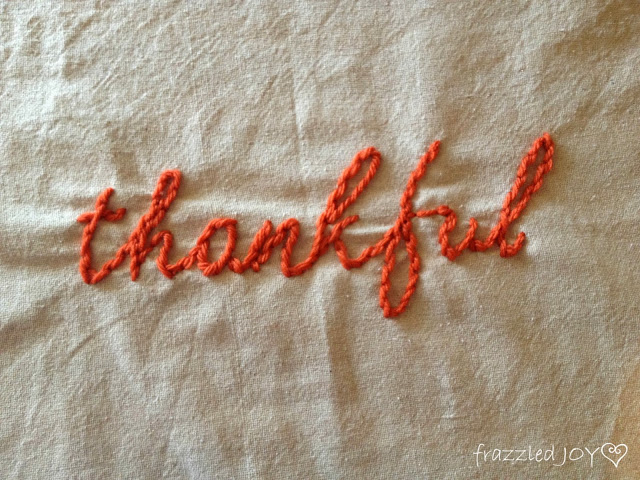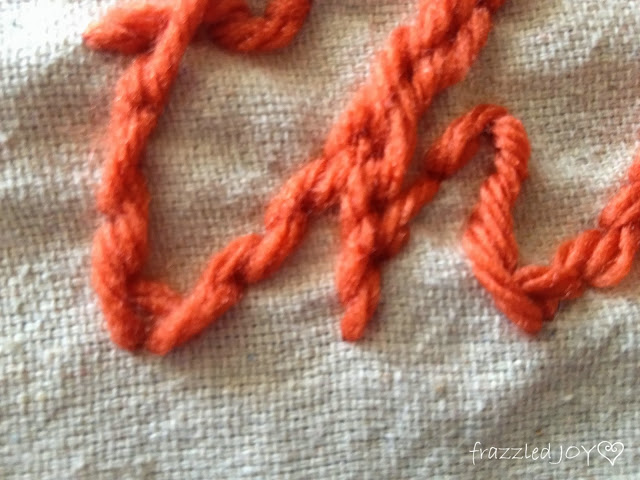 I just love the look and the texture of the yarn!! It really was one of those projects that came out just like I saw it in my head!! (That doesn't always happen right??)

The possibilities are endless with this!! With a bazillion words you could choose, and lots of yarn choices!! My brain is going crazy with ideas – I hope yours is too!!