At my house, sometimes this thing I call the clutter monster takes over. It almost always happens during the summer. No schedule + lots of activities + lots of travel + lazy summer days = the walls closing in with clutter.
So…yesterday as I found myself home alone, I decided to enjoy the space for a while and do some cleaning out and organizing. I was going to take my house back from the clutter monster!!
It's about that time to buy school supplies and get ready for school to start. With that in mind, I decided to clean and and re-organize our entry closet which serves lots of purposes including storing school/office supplies. It wasn't as messy as it has been in the past, but still in was housing several things that didn't belong there and lots of leftover supplies had just been thrown in at the end of school in May. I got so excited about the organizing that I didn't take a single before pic. I'll let you imagine the madness in your head – it's probably worse than anything you could dream up. 🙂
I have found, and I'm pretty sure I've shared before, that the easiest way to re-organize is to take everything out of a space, evaluate what you have, then put everything back in the most logical space.
That's just the way it went down, and this is how it looked when I finished. I'll share more about the school/office supply organization soon.
Cleaning out this area spurred me on to keep going. Something about having a cleared space or surface that feels so good!!
I worked from one room to another. Clearing off floors, spaces, surfaces.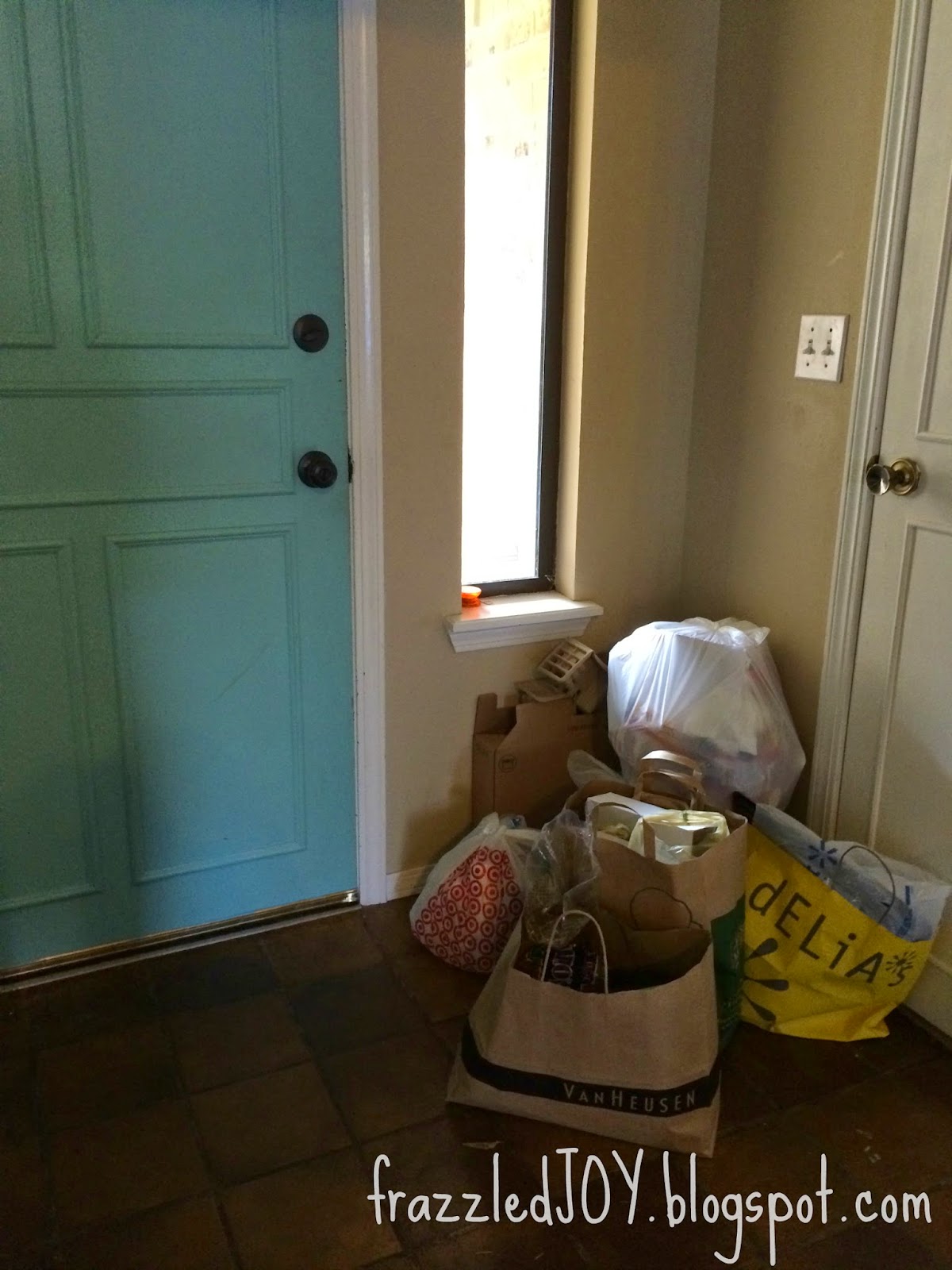 This pile of trash is a testament to what was going on around here. At the end of the day, I sat down and put my feet up and breathed in a deep refreshing breath.
We live here so the mess will probably be back tomorrow, but it's okay. My encouragement to the mother's out there – sometimes it's okay to allow the mess.
People > things I say.
But, then sometimes it's great to have order again.
I'm excited be guest posting at Remodelaholic.com tomorrow!! Sharing our kitchen island DIY update with all their lovely readers.