Hey everyone!! I love summer :). We have been lazy lately, and I have been loving it!! My house – not so much – what a mess!! I should get on that today…maybe. Ha!! Anyone else bein' lazy these summer days??
Today I wanted to share with you a super simple project that gives just a nod to the beach. While hubby and I were on vacay, we did a little local shopping. We found this adorable home shop where I took lots of inspiration photos. One of the first things I saw was this cuteness. (pardon the blurry phone pic)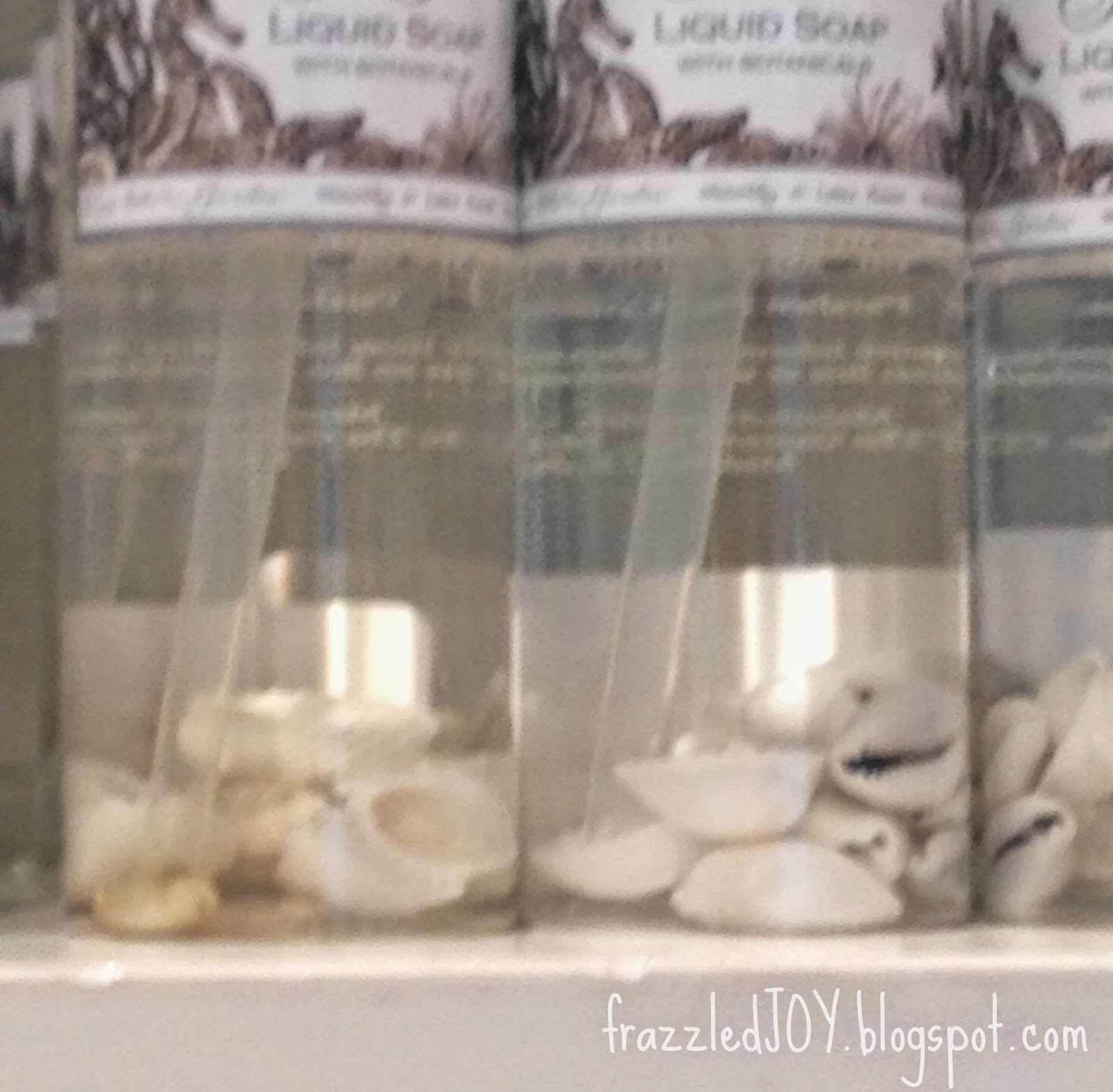 Cute but not too themey right? And, something I knew would be easy to recreate.
So, when we got home, I did just that. I started with an empty foam soap bottle, which I had already removed the labels from, and some of the tiny sea shells we had collected on our trip.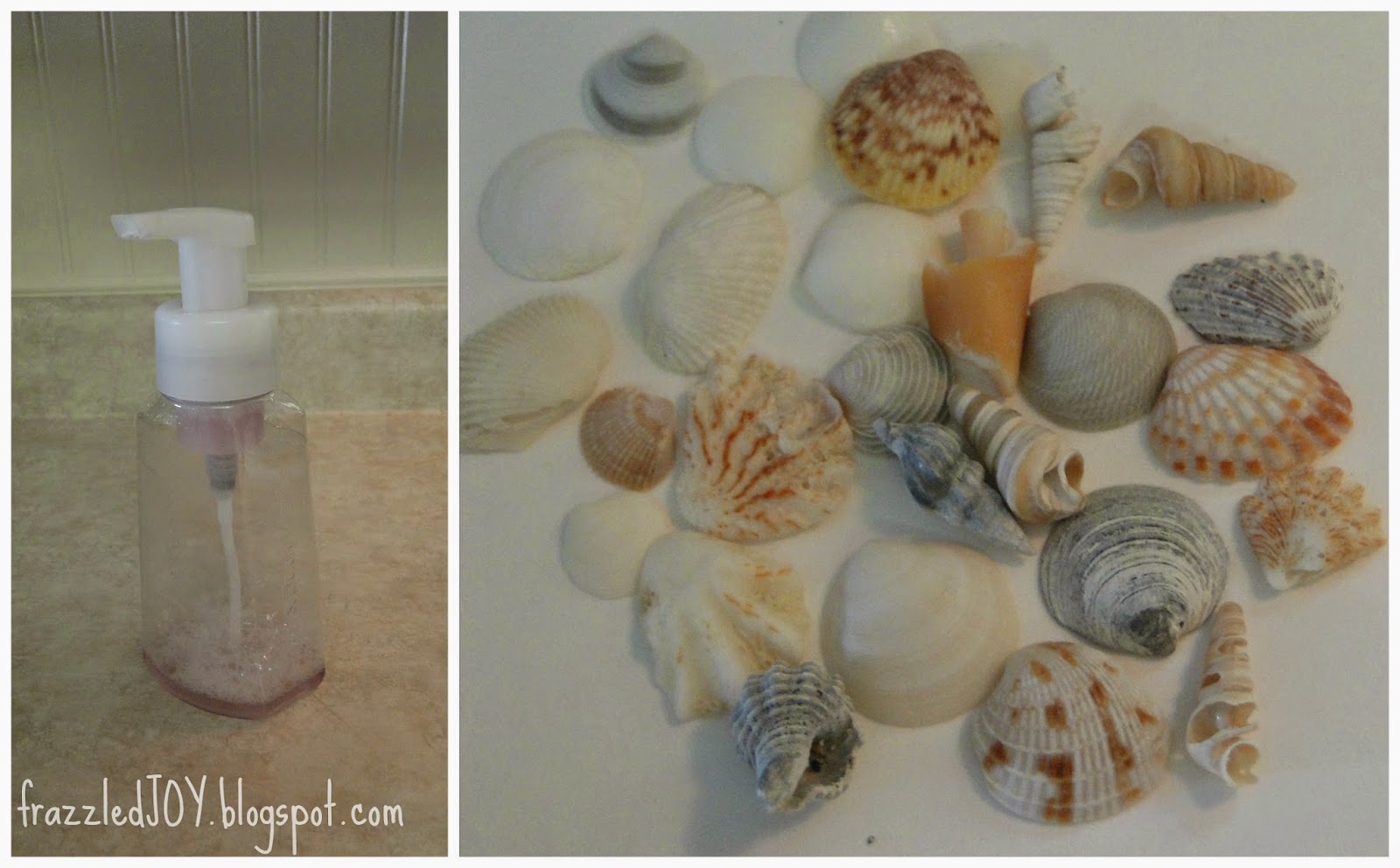 Next, I rinsed out the bottle and rinsed the sand of the shells. Then, I dropped the shells into the bottle.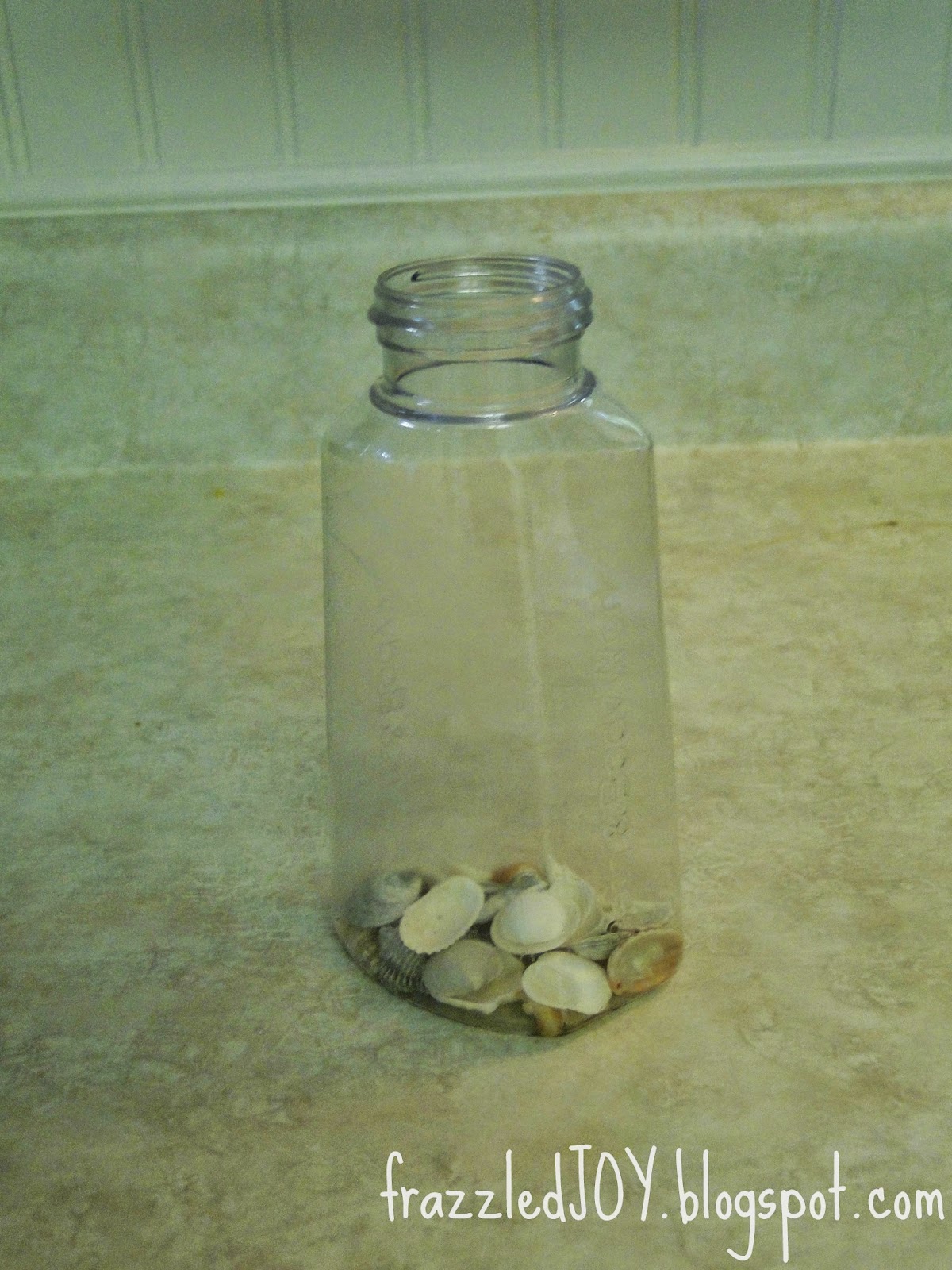 Then, I moved on to making the soap. Yep, that's what I said, making the soap. Have you ever refilled your foaming soap yourself? It's really easy and so much cheaper!!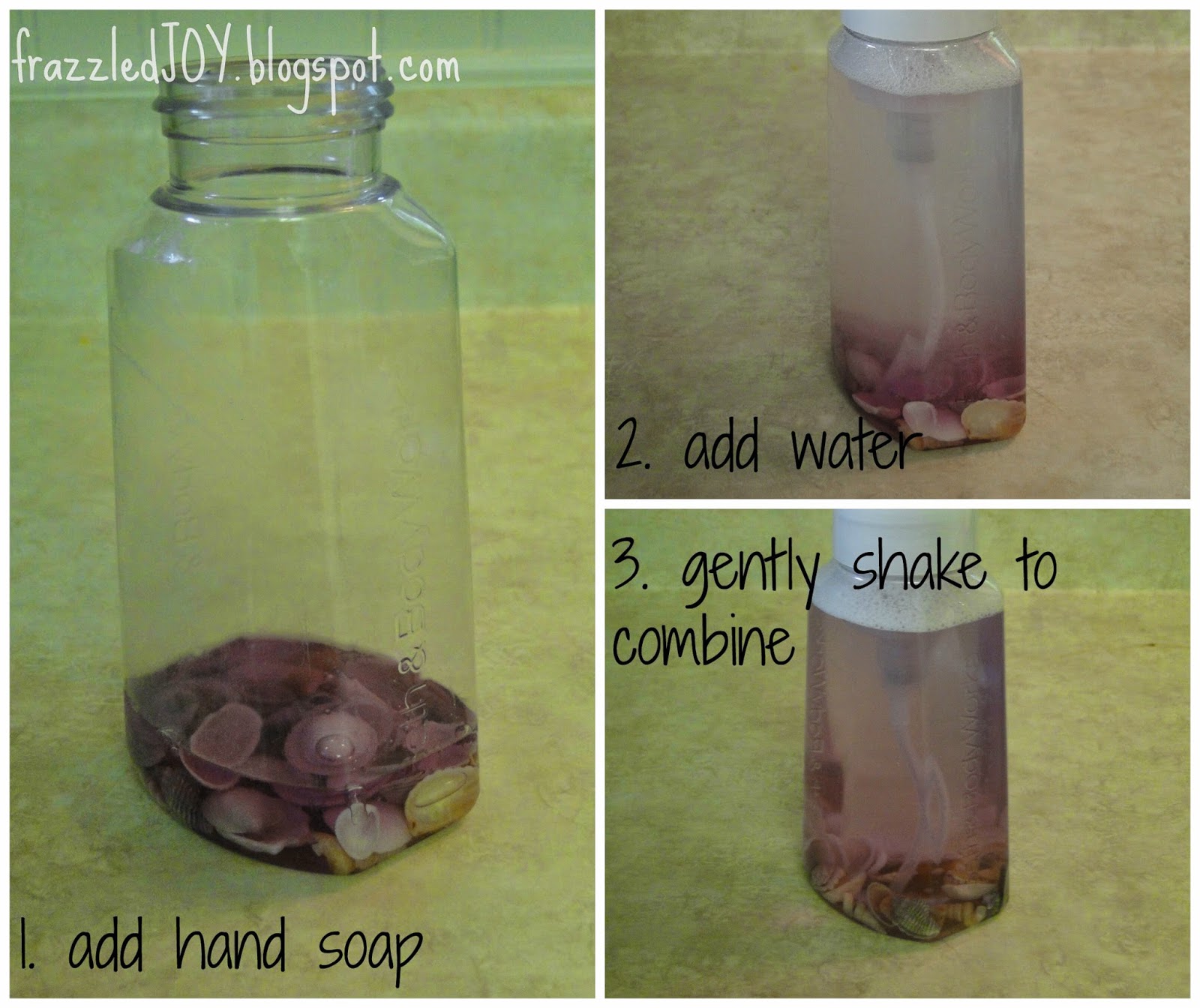 1. Add regular hand soap – your choosing – just about 1/2 or so in the bottom – no exact measuring needed.
2. Add water – fill the rest of the bottle with water, leaving a little bit of room at the top.
3. Shake gently to combine the soap and the water.
The secret to the foaming soap is in the pump, not the soap!! So, now you have foaming soap at a fraction of the cost!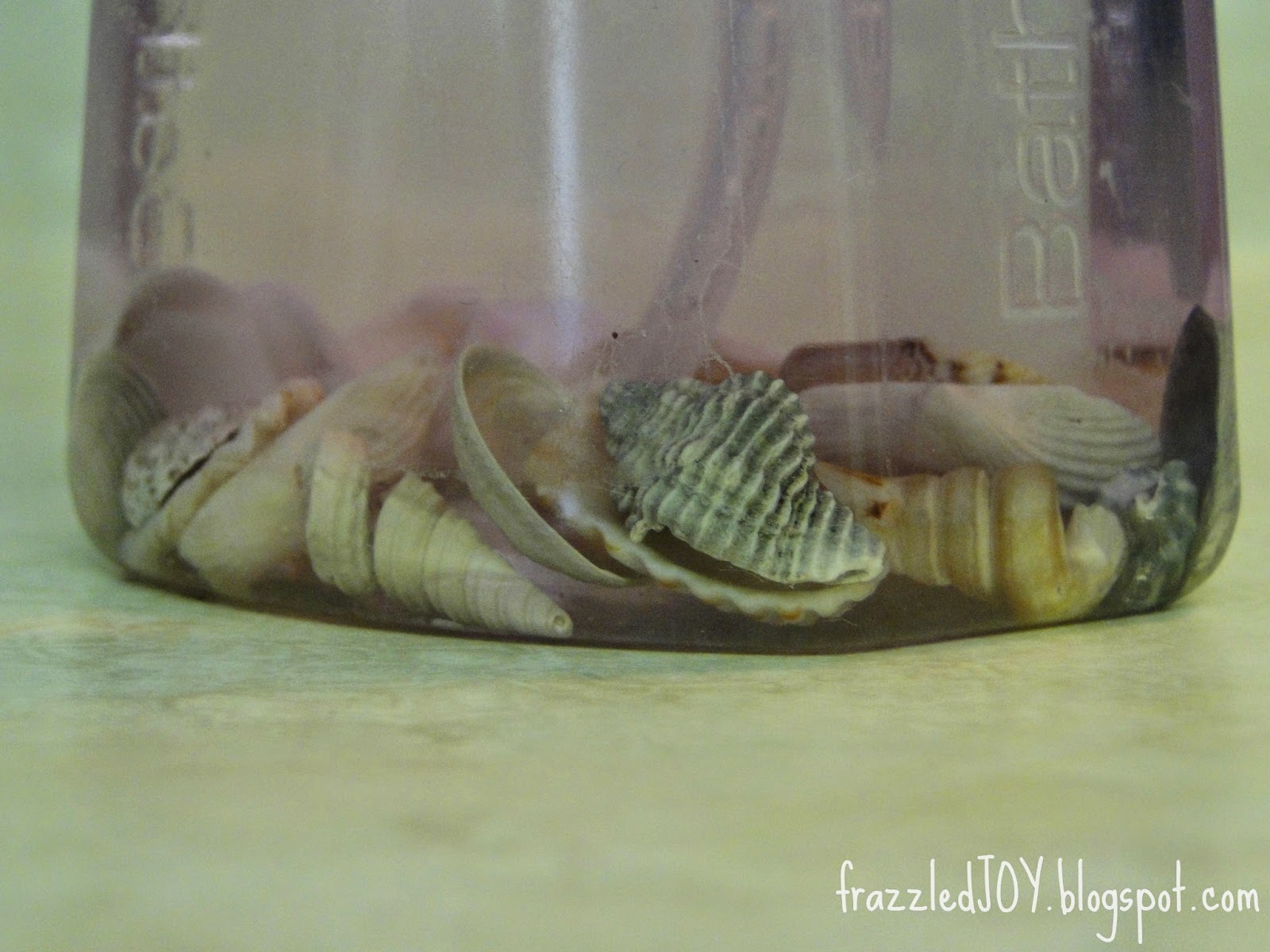 The seashells at the bottom are just a cute added bonus don't you think?? I love it!! Although, next time I buy soap, I will buy clear soap – then my shells will really shine :).
Thanks for stopping by today!! I'm off to do some sitting housework!!