Sometimes the little things help bring things together. Sometimes I have to take a break from the big projects and just do a small project that I can start and finish in an hour or so. This project was just that.
I bought these canvas baskets from Target a few years ago. They are perfect for holding back yard things by the back door. One for dog stuff and one for all.the.balls.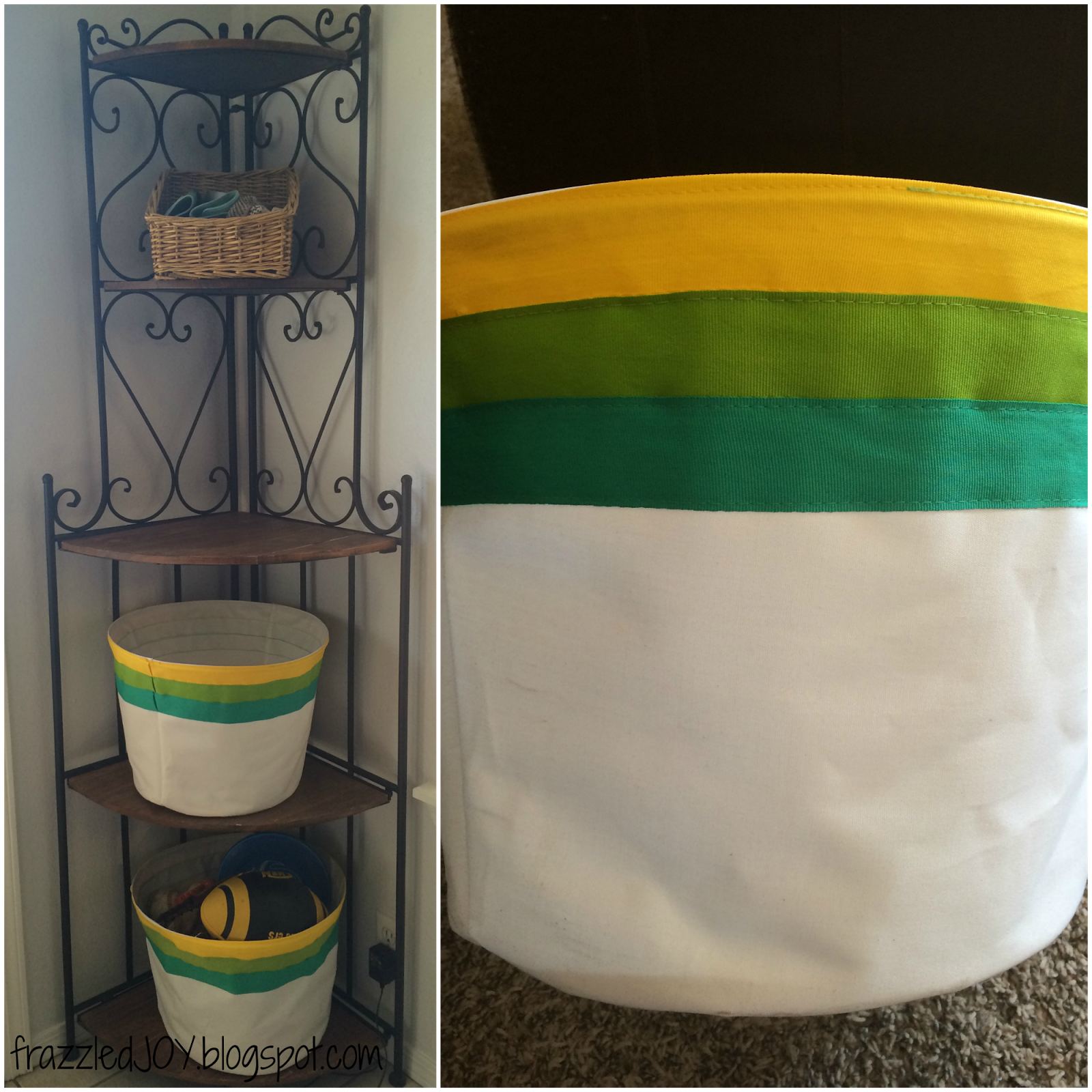 I love them really, but they don't really go with the new color scheme for the room. So, I purchased some ribbon at Hobby Lobby (50% off of course) and pulled out my glue gun.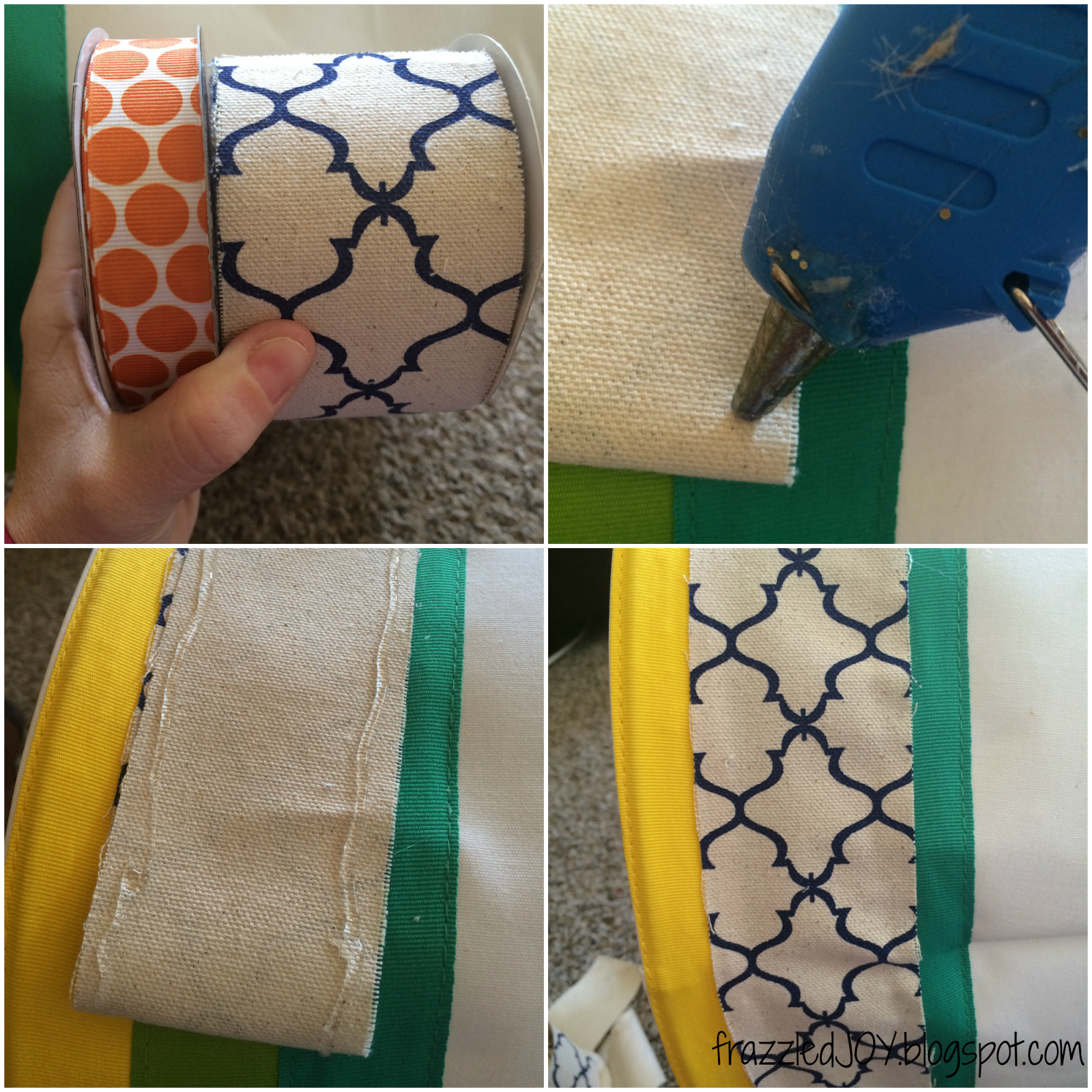 As I was adding the top ribbon, I realized it wasn't quite wide enough to overlap the middle ribbon. So, I used some cute rick-rack to fill in.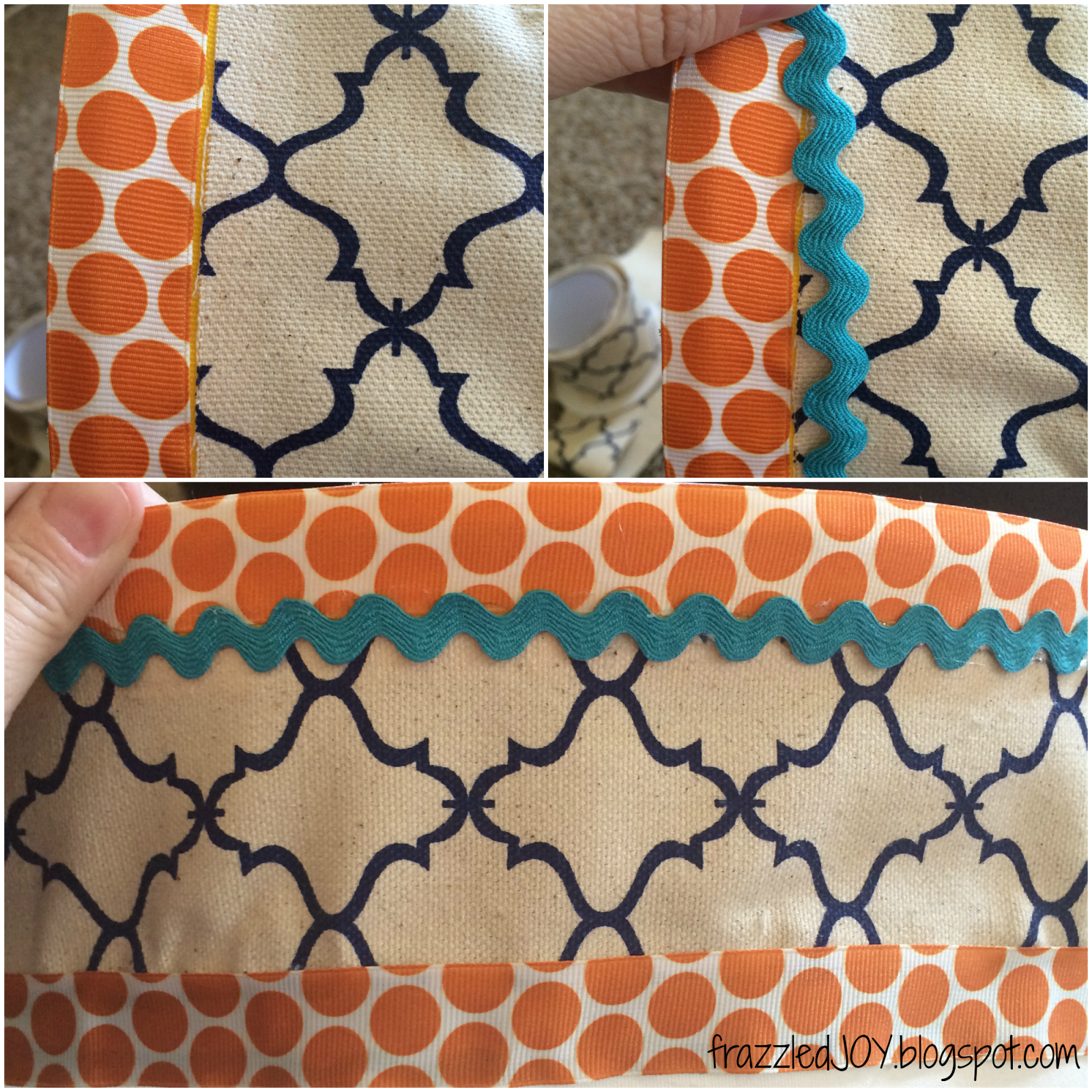 The finished result is perfect. For around $5 the corner now looks like it belongs in the space instead of just an after-thought.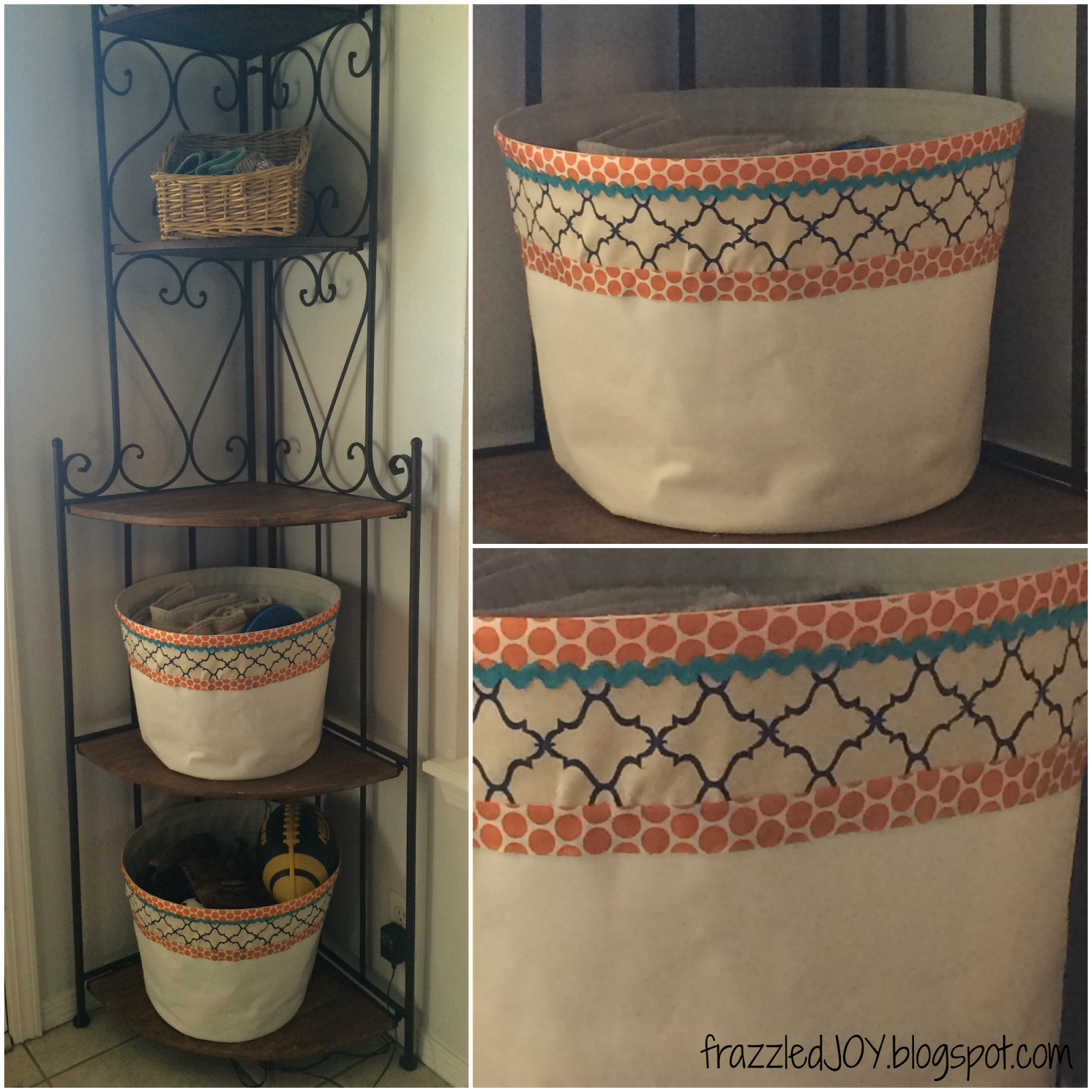 Sometimes it's just the little things!
If you think of it, say a little prayer for my baby boy today, I would truly appreciate it. 🙂 He is having oral surgery to remove a couple of teeth. I'm pretty sure I'm more nervous than he is!!