Hello there stranger! Miss me? Ya well I missed you!! We have been busy around here with kiddo stuff, and I have been project working in between as much as I can attempting to finish up my long list for the kids rooms.
In the midst of moving and swapping furniture out to make sure everyone had what they needed/wanted, I was faced with doing some furniture re-finishing. Normally I would have slapped some paint on it and called it good. But, of course my little one wanted brown – to go with his nature theme – of course. I know I could've still slapped some paint on it, but I have an aversion with painting wood brown. You see, in our first home, the previous owners had so kindly painted ALL the wood in the house chocolate brown….
So, I decided to try my hand at stripping and re-finishing a couple of pieces. One was a headboard and foot board that we had stored in the attic. It was my daughter's last and I had painted it to look like this.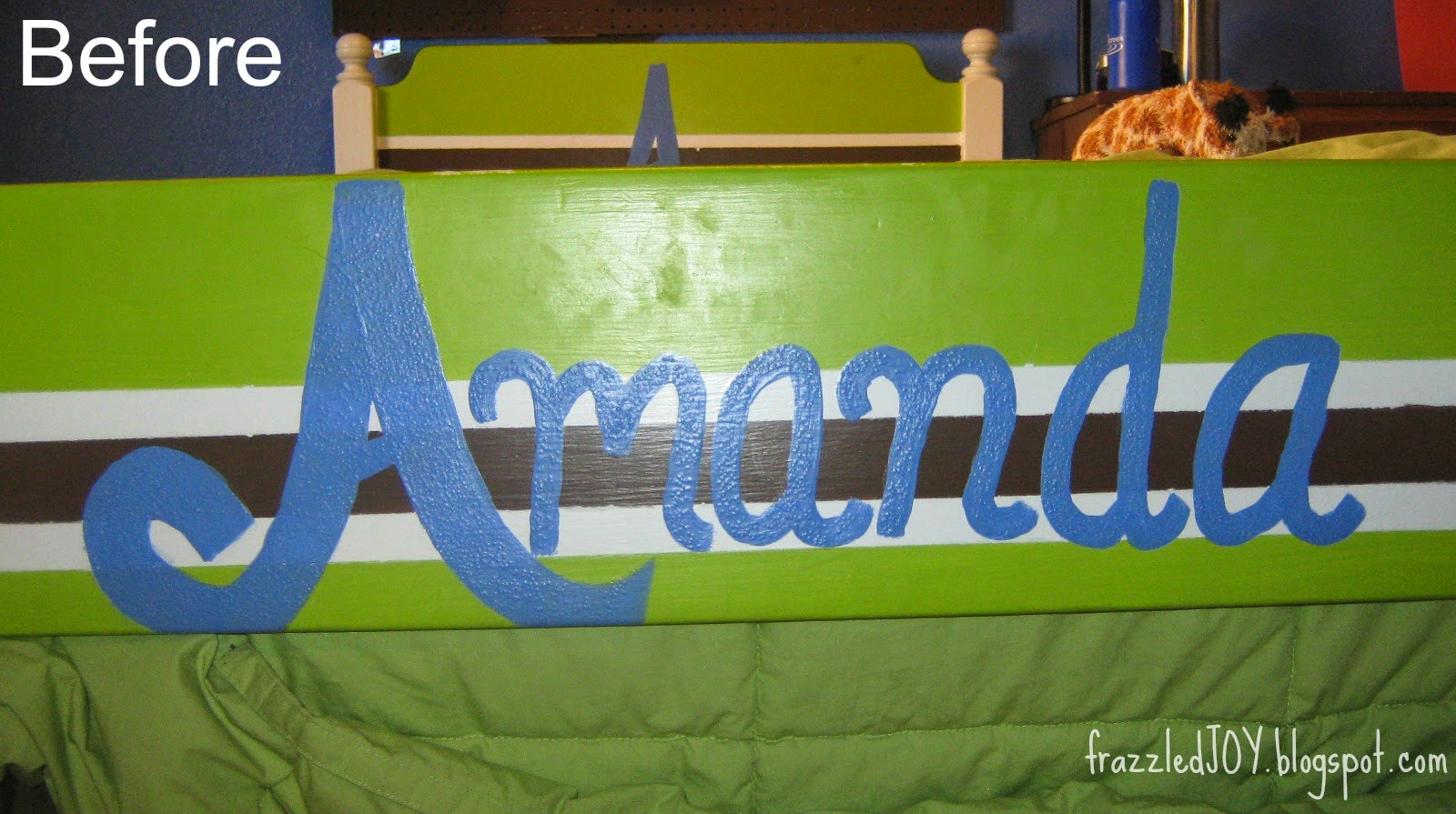 Cute, but not really the little guy's style. So, on the recommendation of many bloggers, I thought I would try this.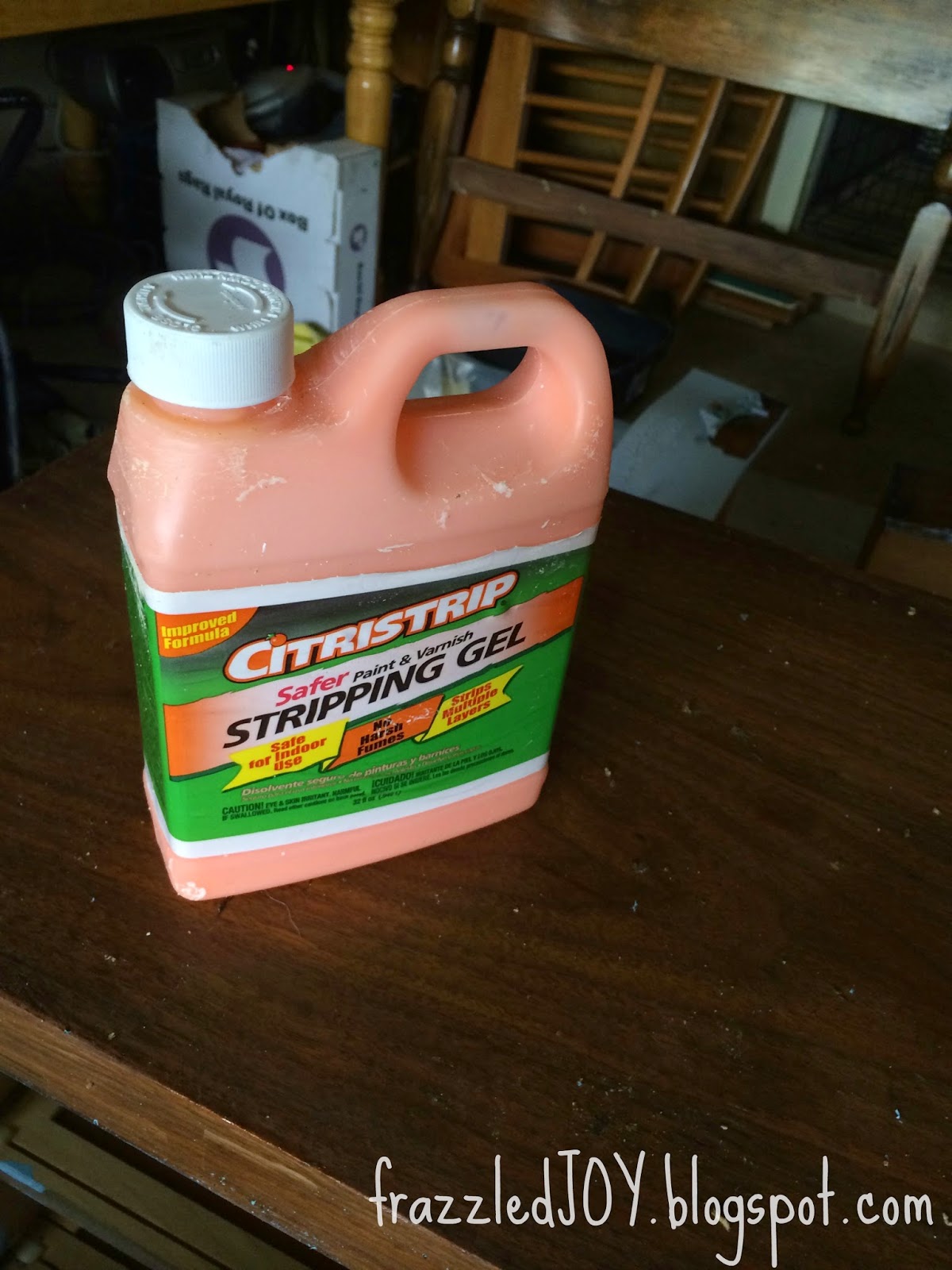 It worked very well, and there was no bad odor!! Fabulous!! Little man even got in on the fun! I call that sweat equity!
Being this was my first time, and I had zero idea what I was doing, I think it turned out pretty well.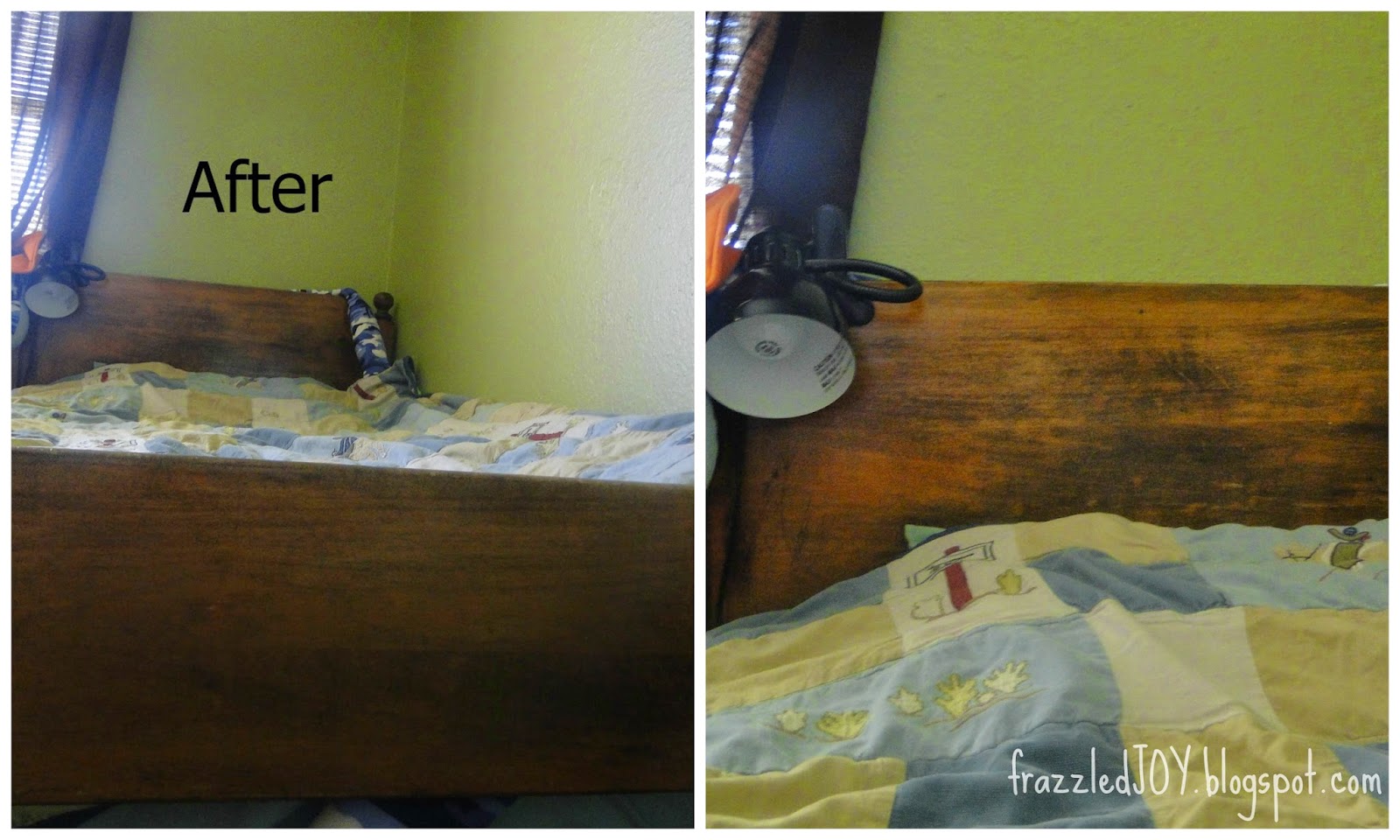 I love the rustic, imperfect look that we achieved. (Even if it was accidental.)
The other piece that I tackled was a piece that I picked up for a steal of $10 at a garage sale. We knew it was worth more than that when we hoisted it into the back of our truck (it was heavy).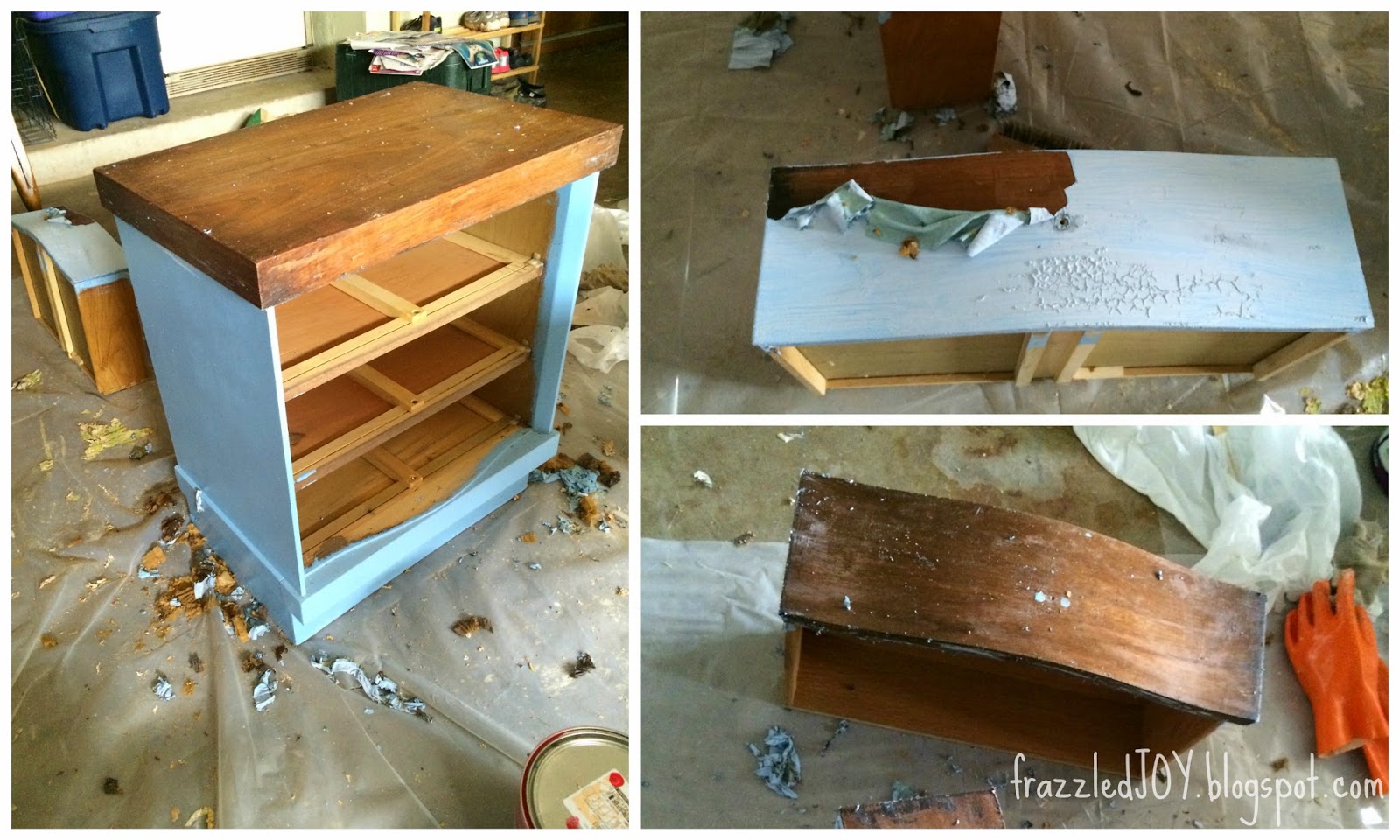 And of course, in non-blogger style, I took to it with the stripper before I got a before shot. 🙁 But, you can see in these pics a bit of the lovely baby blue color they had painted it.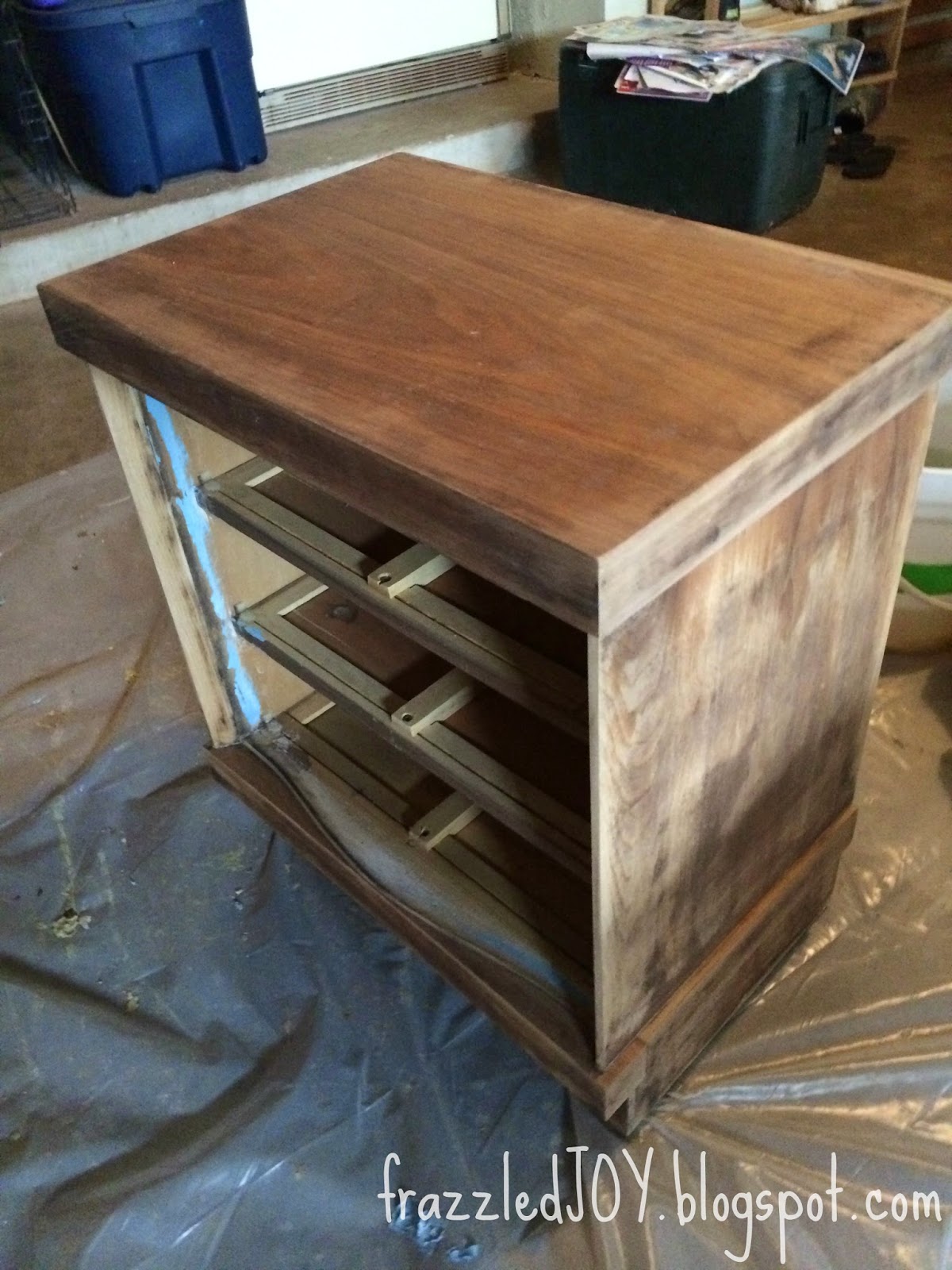 This piece was amazing!! I don't know what kind of wood this is but, it finished beautifully.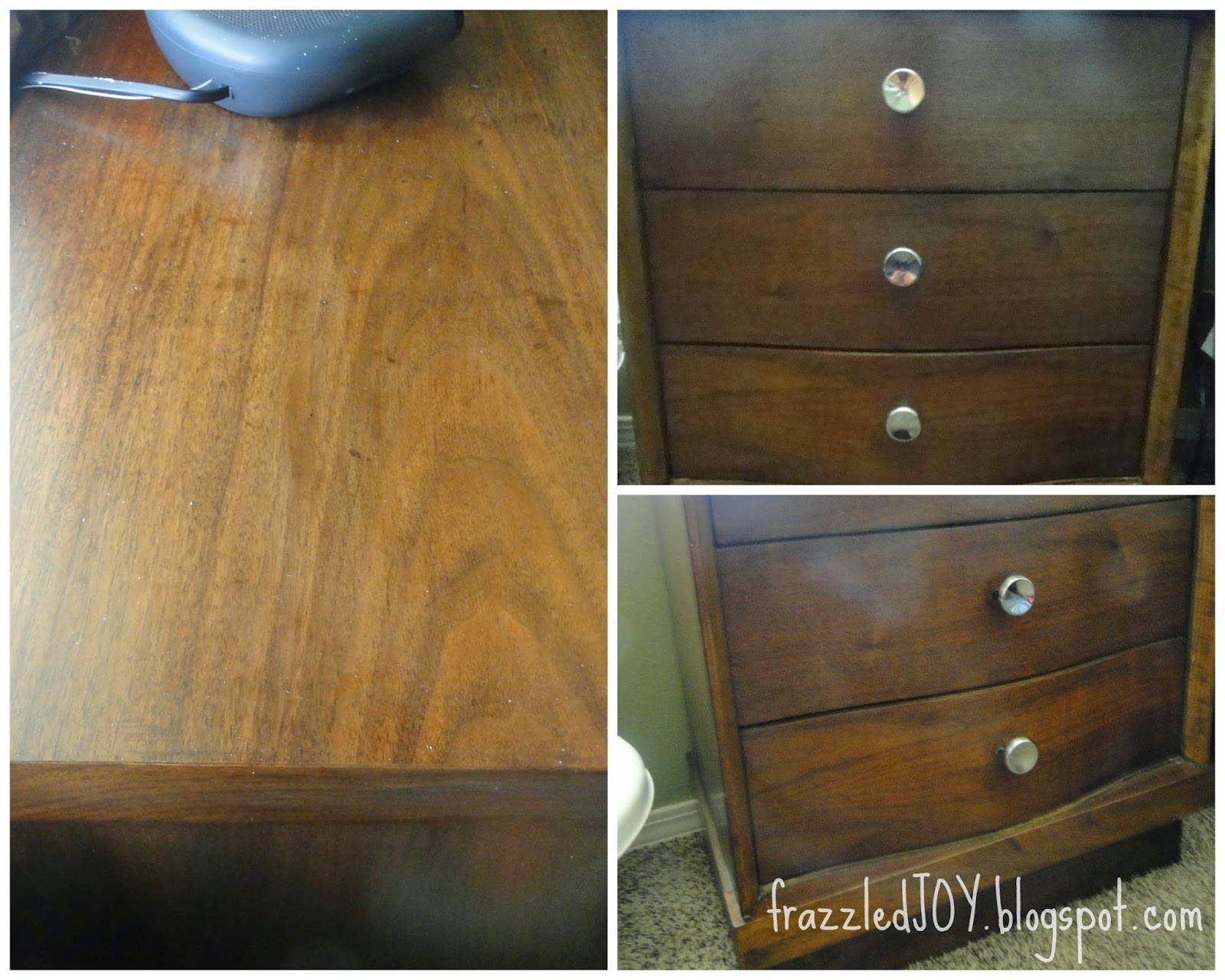 Each piece got a coat of stain and a coat of polyurethane. You can see in the photo below from left to right – before, stain on, stain wiped off.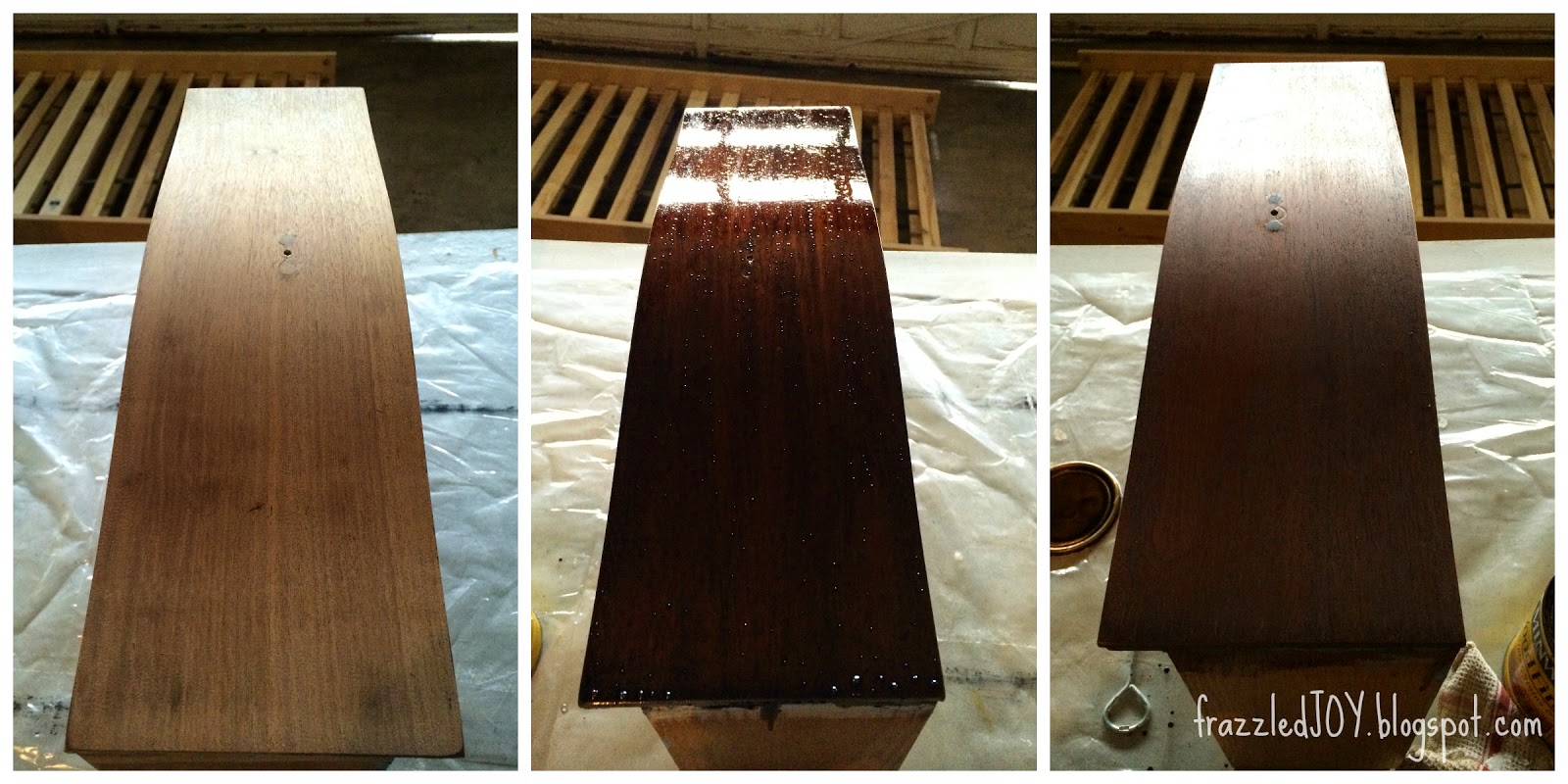 After finishing the second piece I realized that there were spots on the headboard where we scratched it up when we were scraping the paint off, and there were places where I don't think I got ALL of the original stain and poly off. But, you know what they say about hindsight, and like I said, I like the rustic finish!!
Have you ever re-finished a piece of furniture? Would you do it again? I would! It was not near as hard I thought it might be. Time and patience is all that it needed!!