I'm back today with more about our gathering spaces. In the places where we gather there is always going to be stuff. But the stuff must be contained, limited to only the loveliest of stuff, and corralled in a way that works for YOUR family.
The stuff that accumulates in our living room – DVD's, x-box and wii games, books, board games, magazines, and blankets. Yes, blankets – no one is ever the same temperature around here!!
I do my best to artfully 'hide' most of these things. We are blessed with built-ins in this home, and although I don't really dig the placement of them, I love the function of them.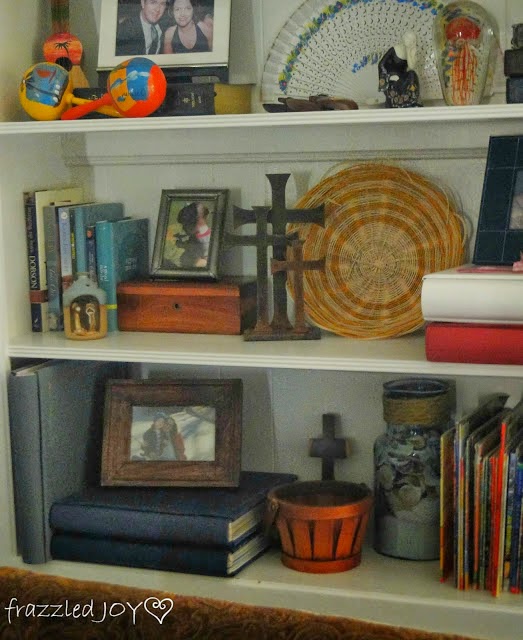 Books are inter-mingled in the bookshelves of course (and some in the cabinets). DVD's and games are stowed in the cabinets as well. I shared with you here how I organize our game cabinet.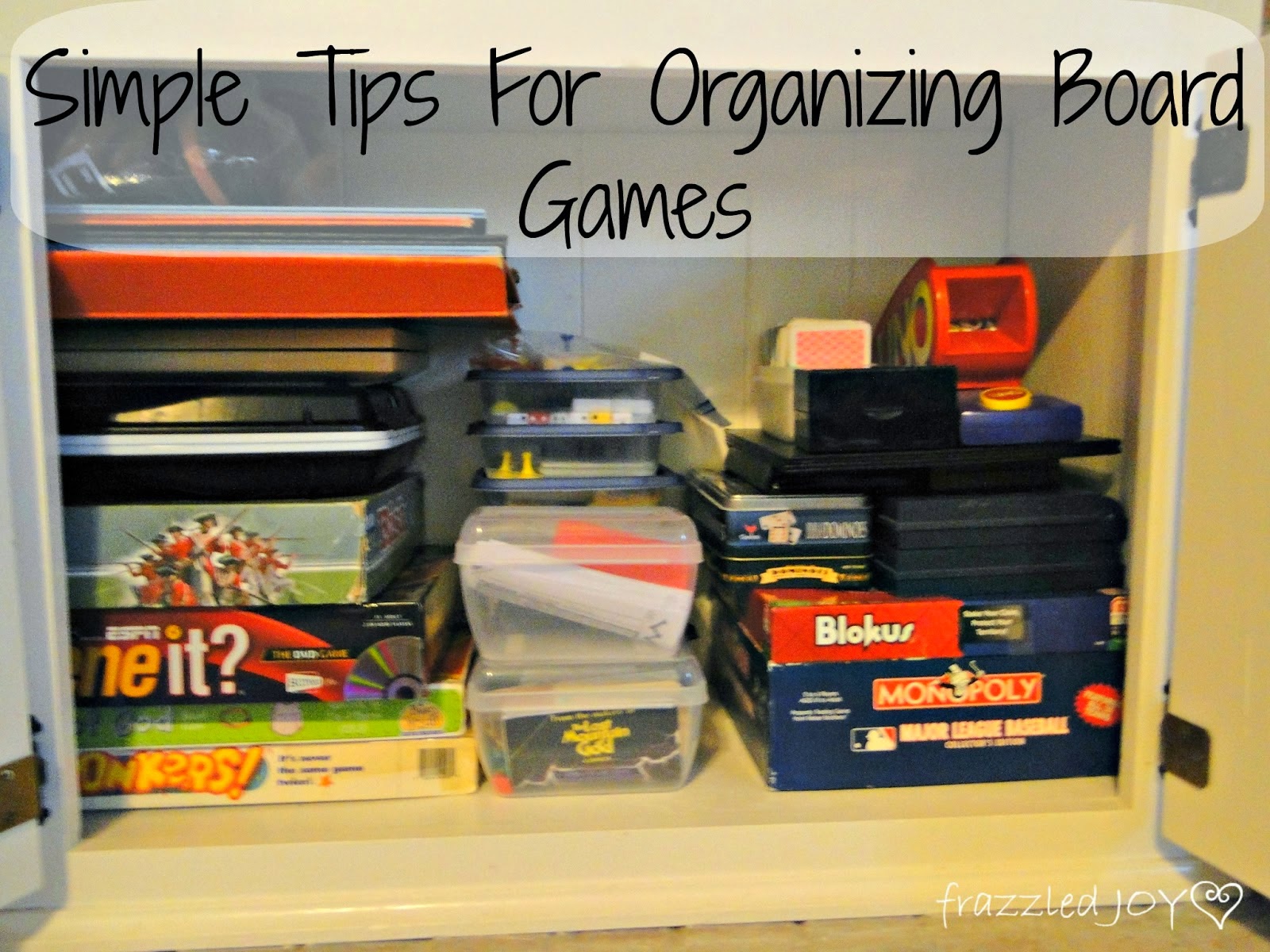 And, yes, it needs to be straightened every-so-often. Which is most definitely a kid job, since they are the ones who usually mess it up! 🙂 DVD's (and CD's hubby and I just can't bear to part with) are stored in alphabetical order in these babies.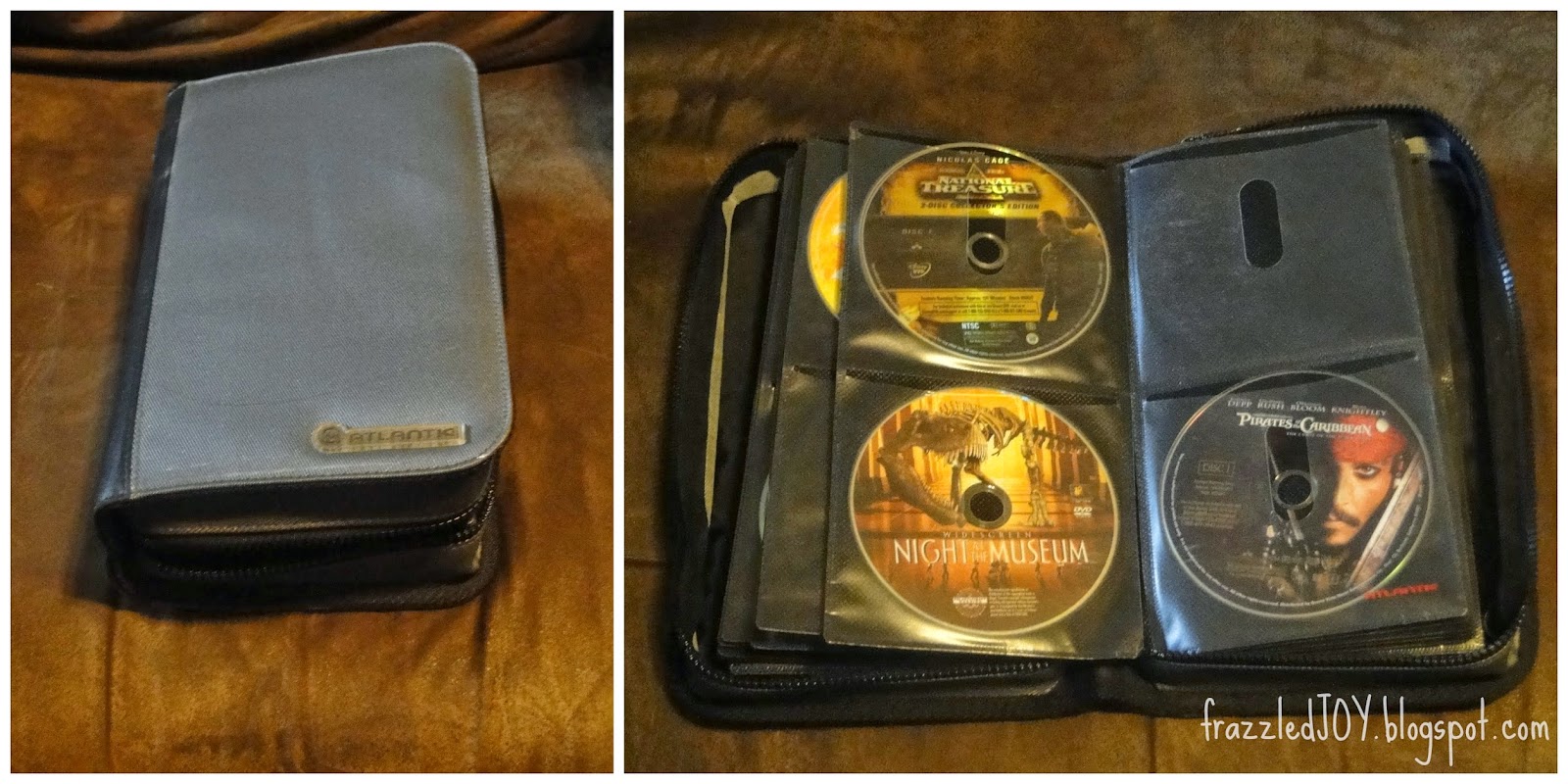 Much easier than all those cases – and more condensed.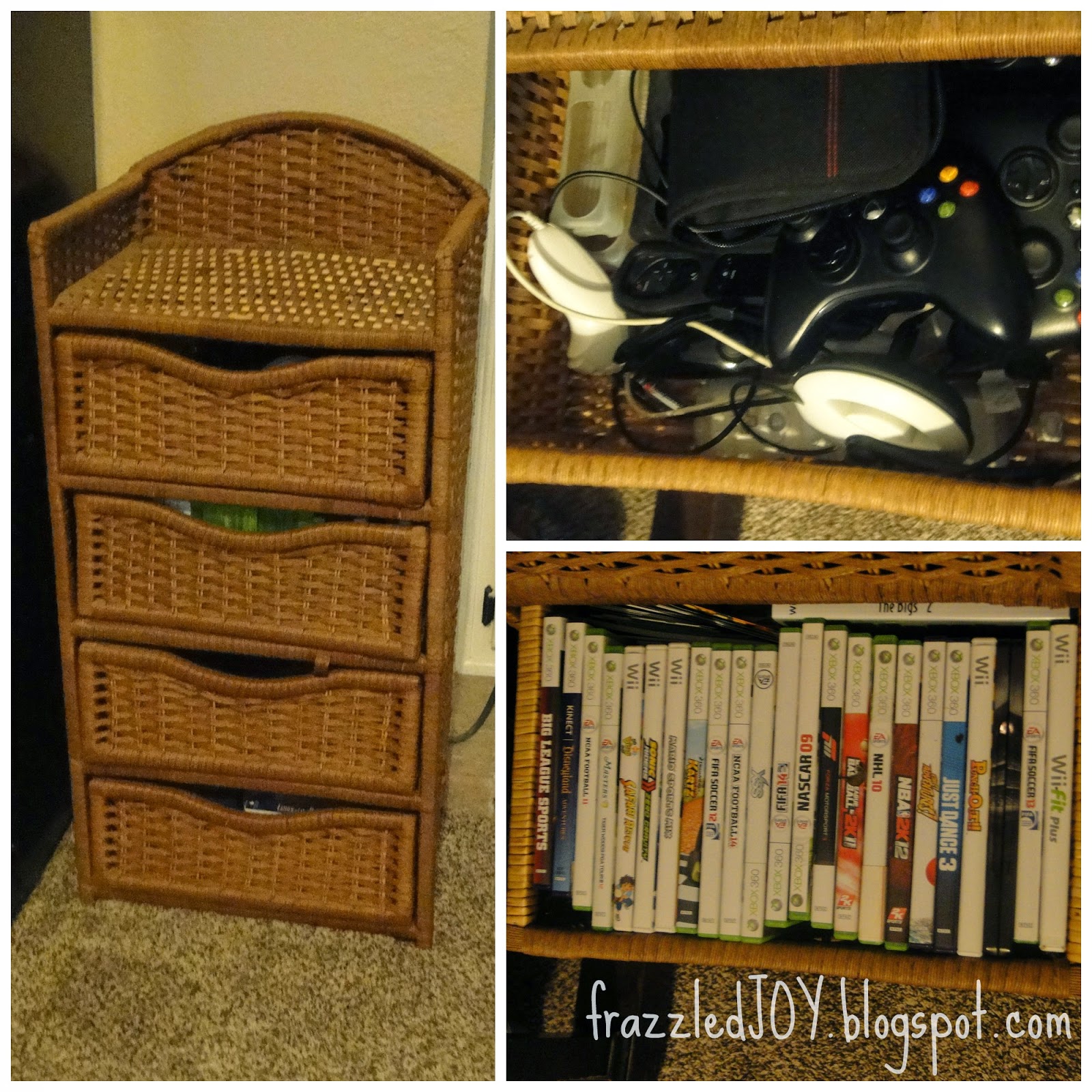 I have had this wicker chest for years. I don't even remember where I got it honestly. I know I didn't pay much for it, but it has been good to us. For years in held mittens, gloves and hats, but when we re-did our entry it became a game holder and I love that!! Controllers, games, (and a few VHS movies that hubby and I can't part with) live in it now. Out of sight but very accessible!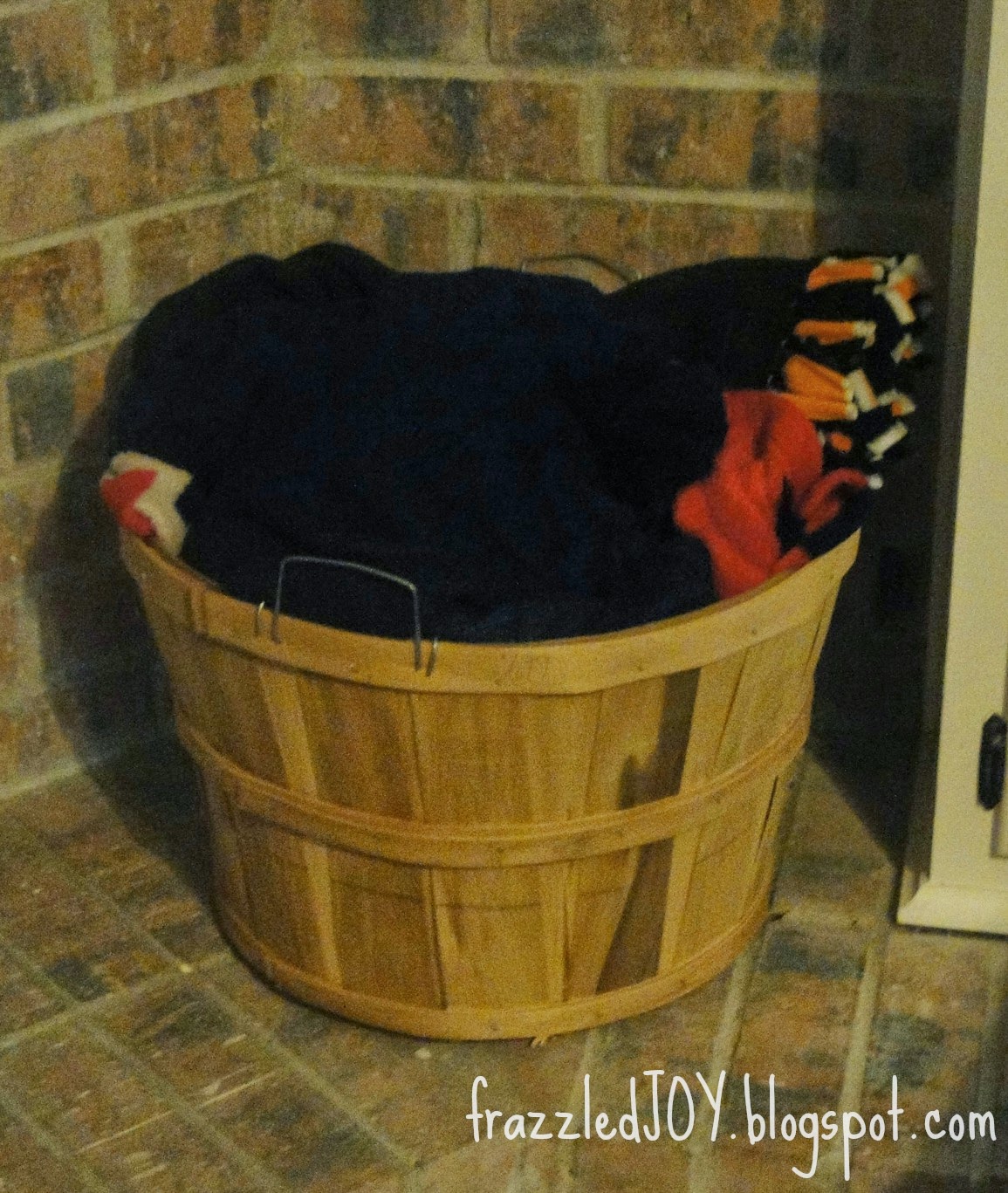 Blankets really are another issue. I know that sounds funny, but we have a lot. People love to give them as gifts, and we love to receive them!! I have always had a basket of some sort to hold them. The basket has grown over the years, but none the less – corralled!!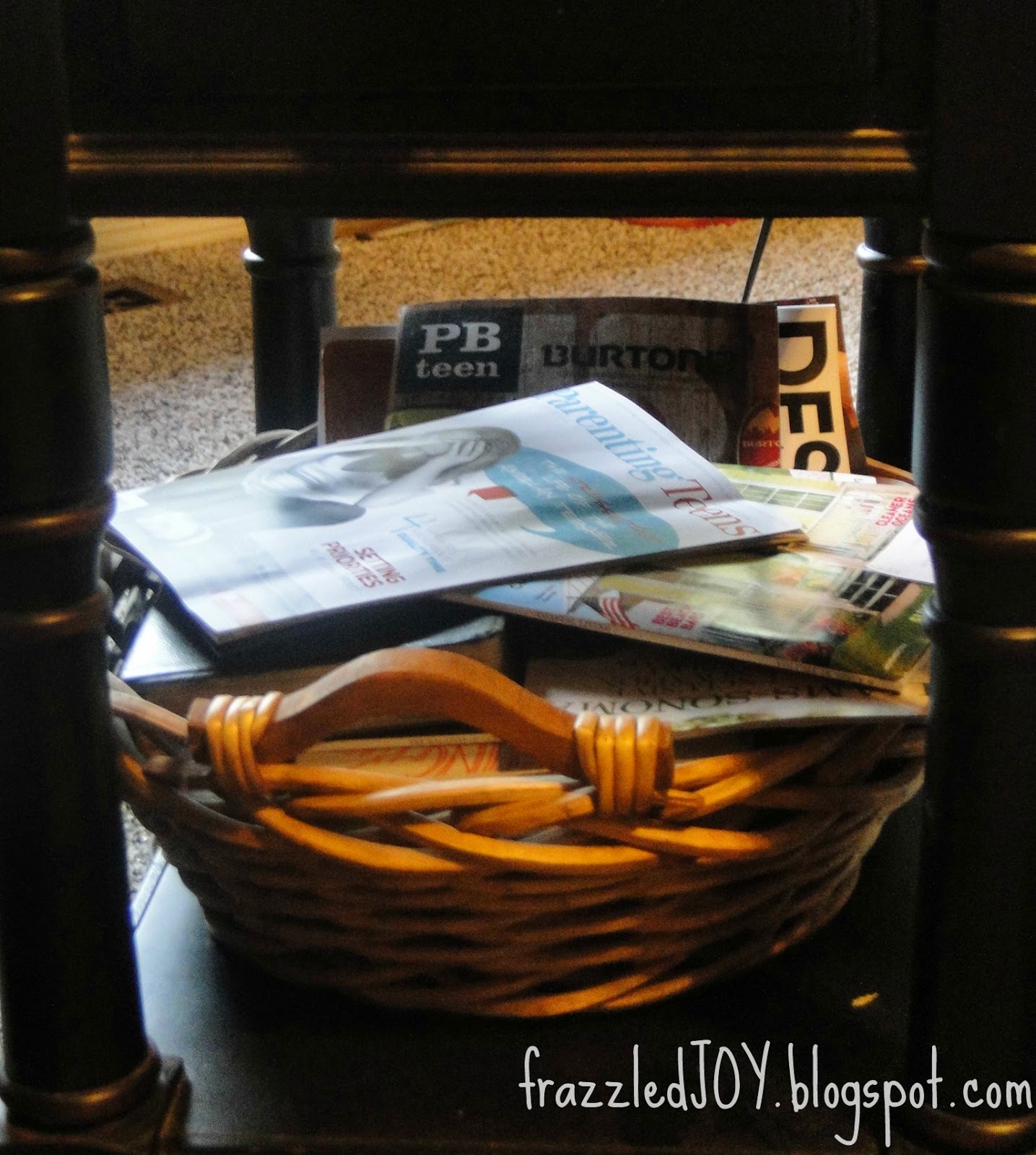 Magazines aren't as big of a thing, as we don't subscribe to many, but for the few that come in, I like them to be handy and this basket works for that.
Having a place for things that makes since for YOUR family makes clean-up quick and easy!!
And for me, honestly, this is most important component of functionality!! Clear, un-cluttered spaces make me happy and calm and clear-minded. I have a lot of trouble functioning in cluttered spaces – I'm too easily distracted – can anyone relate??
To see other posts in this series click on the link below