I am taking a break from the kitchen remodel. I am very close to crossing off all the things on my list, but the last few items are going to be a little time consuming and are going to require hubbies help.
So…I am both excited and terrified to join as a linking participant with Linda at Calling It Home for the One Room Challenge!! The challenge is pick a room and make it over in six weeks. Six weeks people!! Now you see why I am excited/terrified :).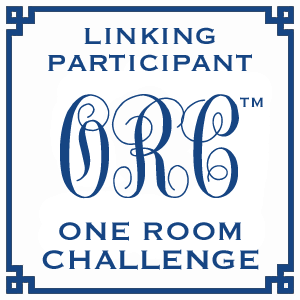 I followed Pam at Simple Details last year as she worked through a couple of these challenges and it looked like a fun way to spur myself on to finish a project. So, I wavered back and forth for several days. I even asked my hubby what he thought, since I will need his muscle for a couple of things I have planned. And, in the end, I couldn't come up with a good enough excuse not to try. So, here goes.
I'll be making over our master bedroom. This room really hasn't been decorated since we moved in. Doesn't that seem to be the case? I mean really all you need is a bed and somewhere to stuff your clothes, right? But, wouldn't it be nice to have a lovely place to begin and end your day? My list is long peeps, and I know it will probably not get done, because there is a timeline and a budget. But, at least I will be further along then when I started. (warning – lots of pics = long post :))
Here are some images that have stirred my imagination.
You can see I'm kind of all over the place with inspiration. But, trust me I do have some specific things planned. I promise. Some specifics are dependant on how other specifics go. For me, designing a room is a fluid process. I have to see things in place before I can progress. So…with that said…six weeks??
Oh ya, before pics. Not terrible, but not great.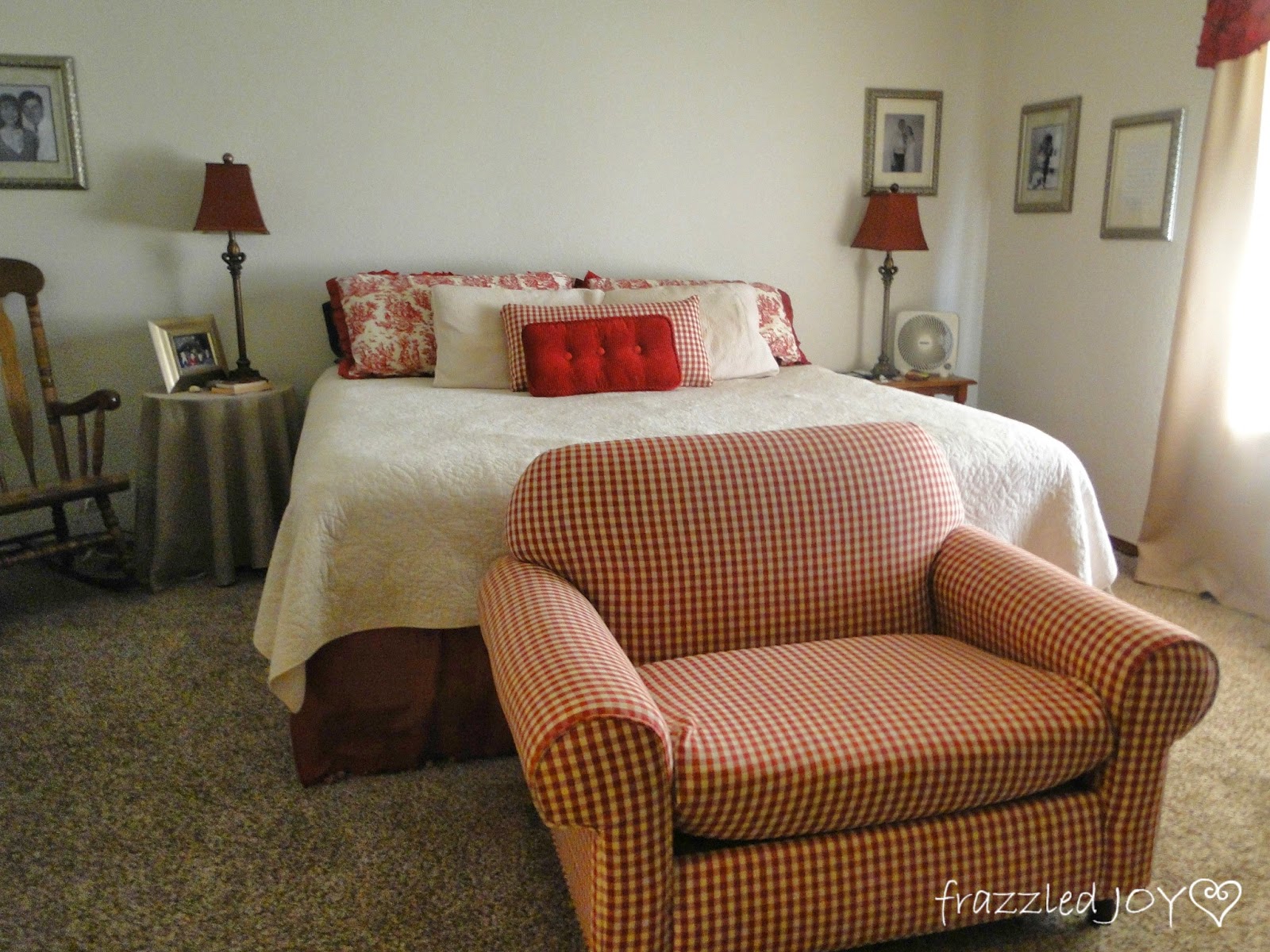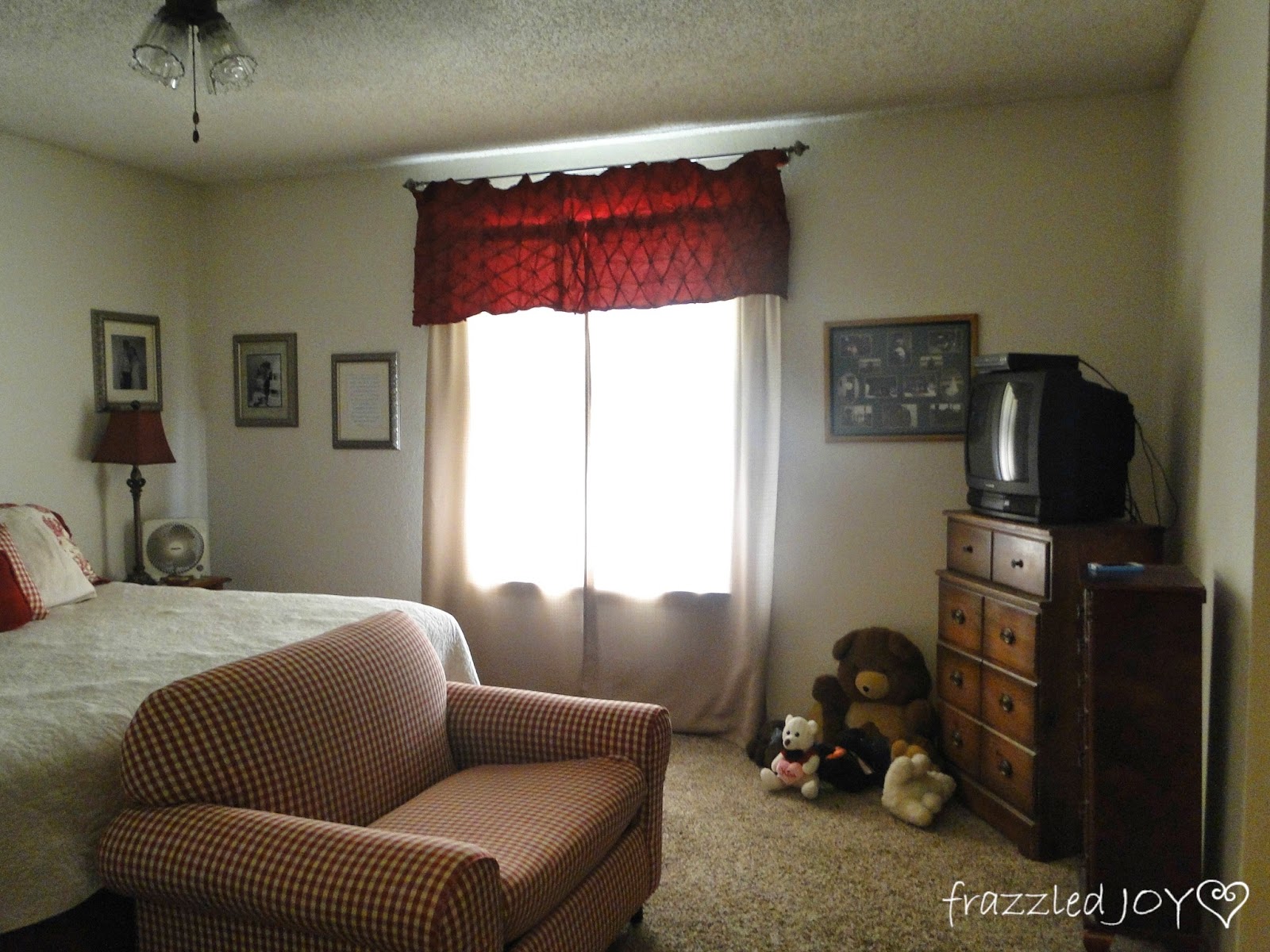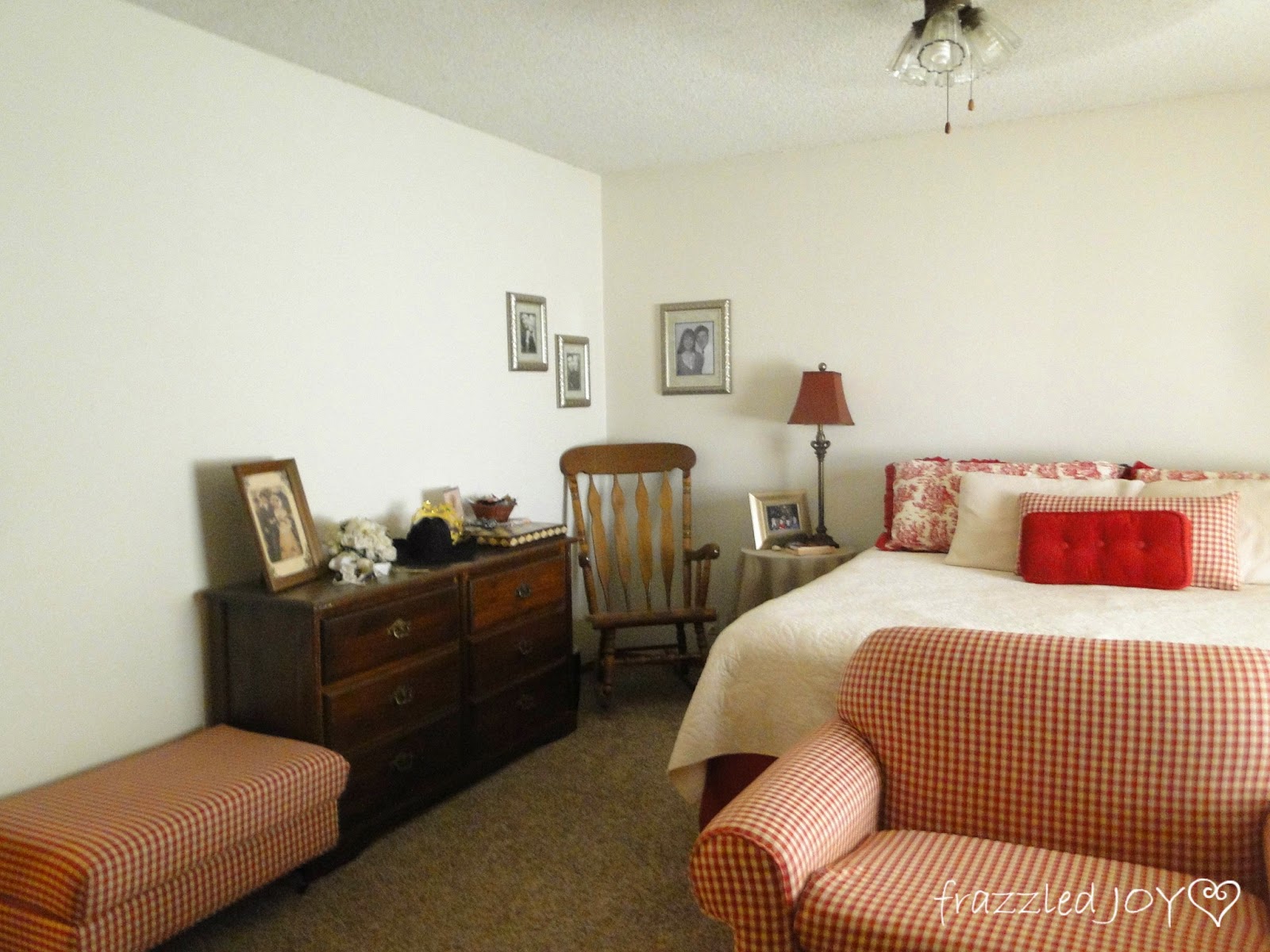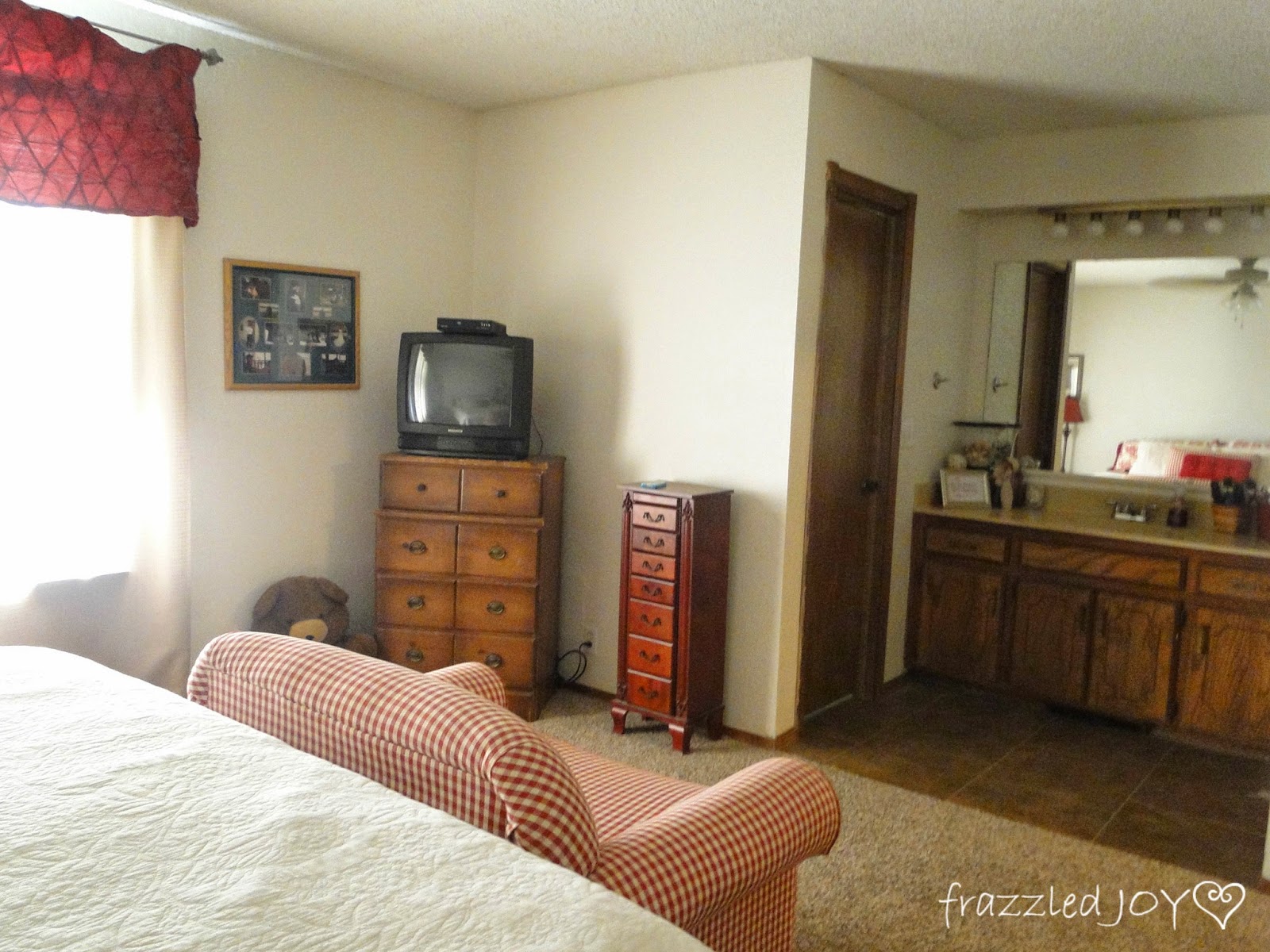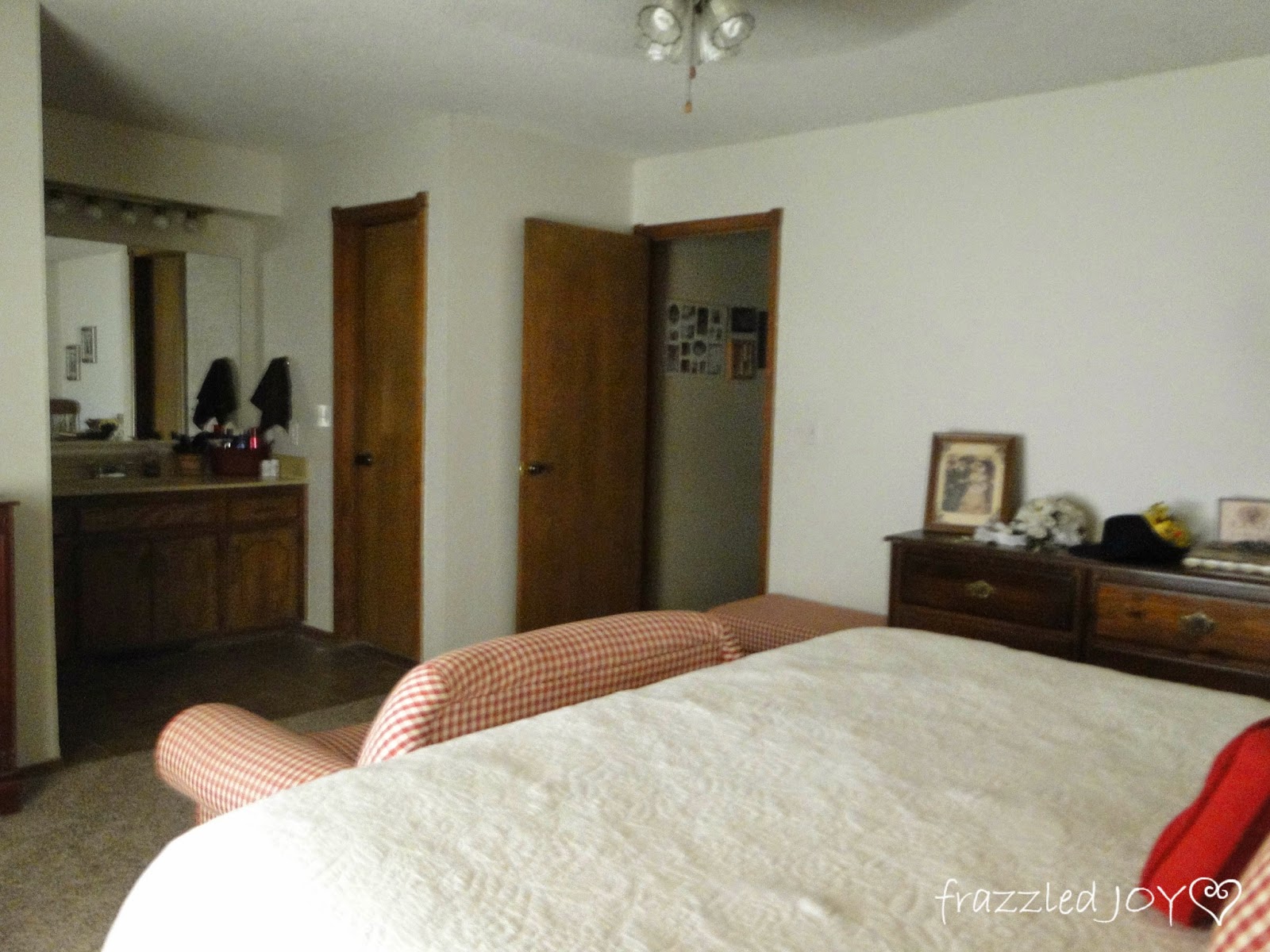 Yes, that would be our hotel master bathroom right there out in the open for everyone. (terrible lighting – grainy pics, sorry) I will have to address this area to some degree since it is on display. I have thoughts.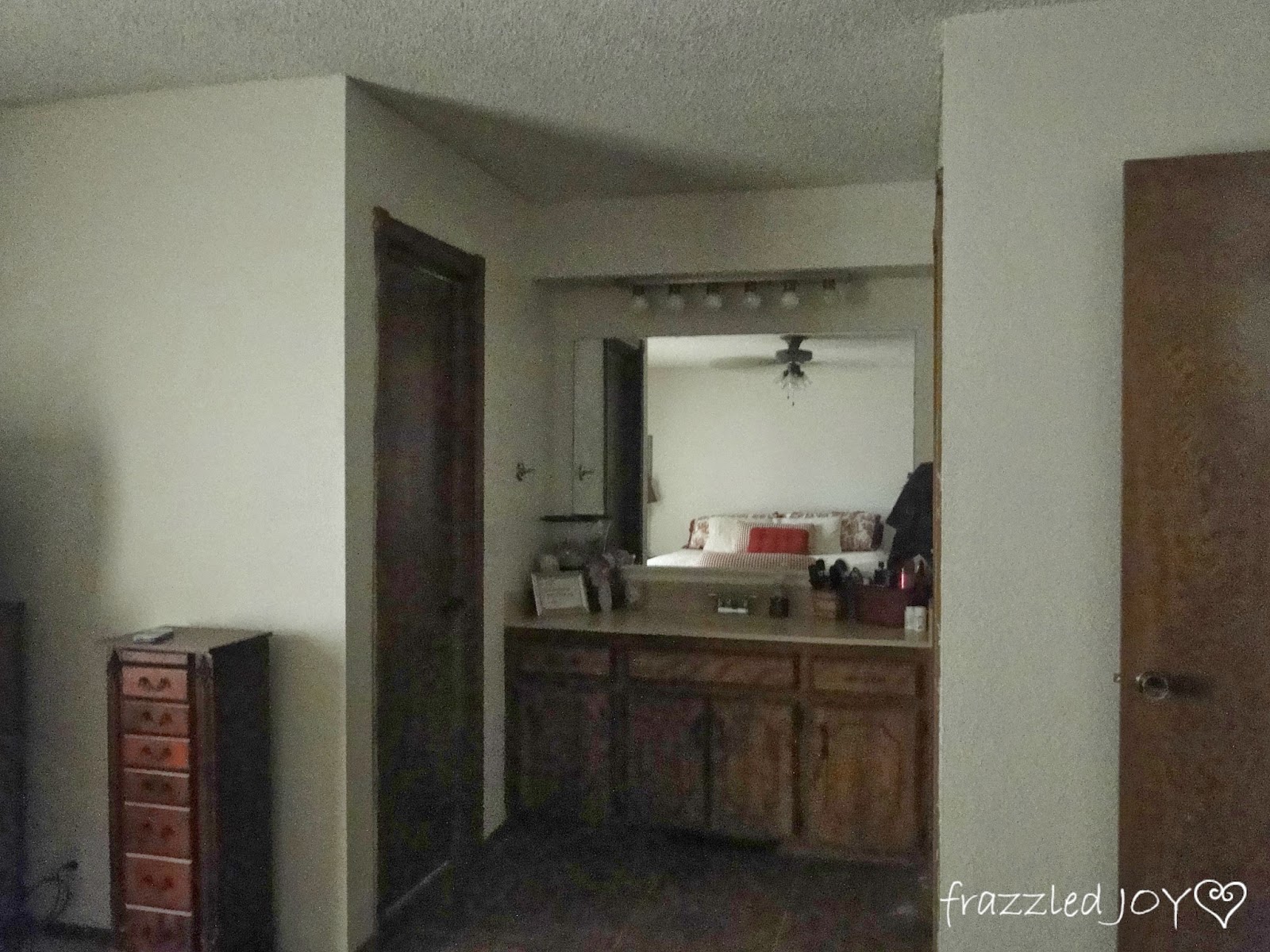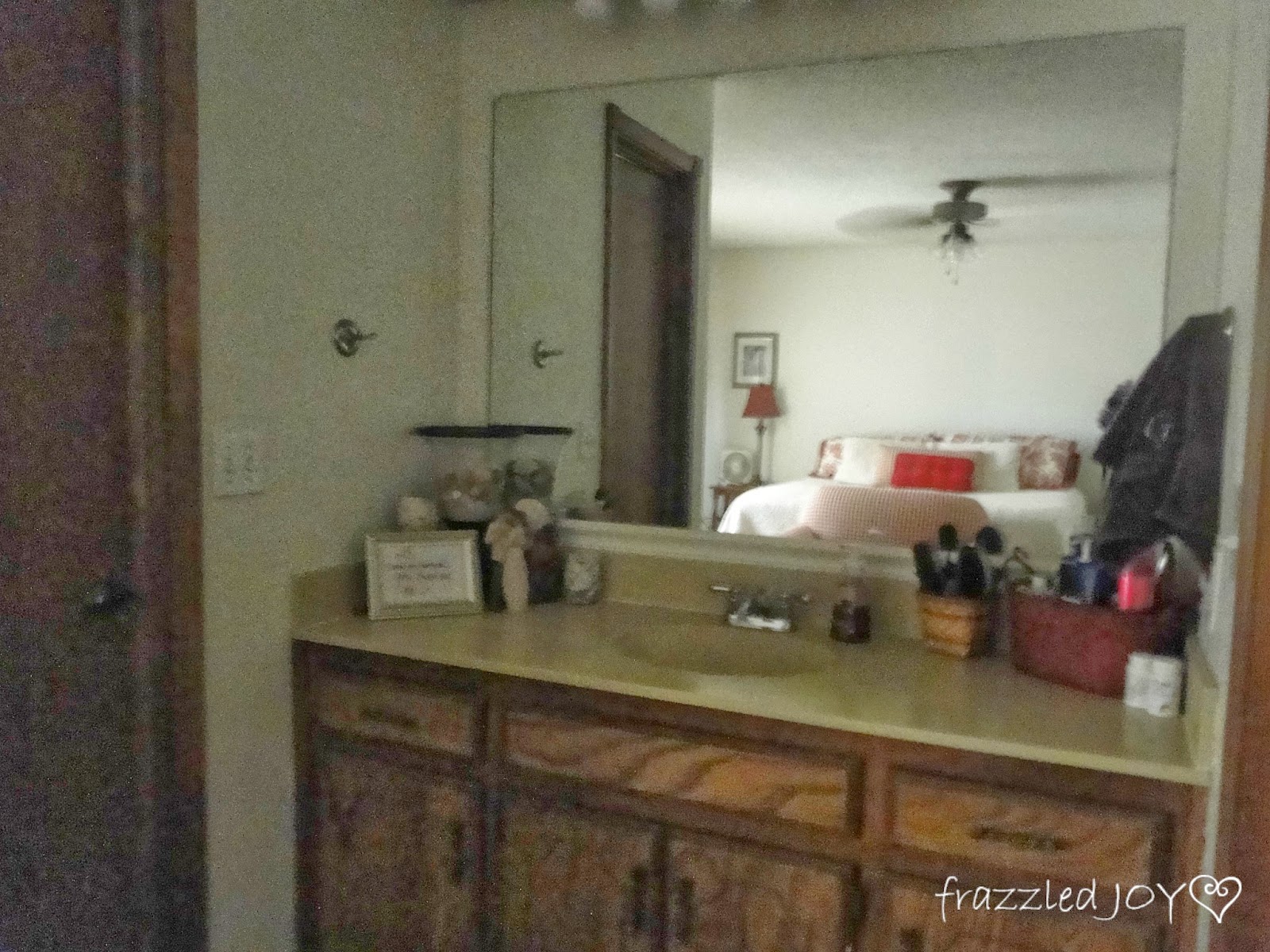 Here is the bed all dressed up for winter. The biggest question right now is – will I keep the red??? It's one of those – I loved it when I bought it, but a few years later I'm not sure. This one has me stumped. It's a process peeps.
Thanks for following along friends!!