It's that time again!! One Room Challenge time that is!! (Click here for more info on this awesome challenge.)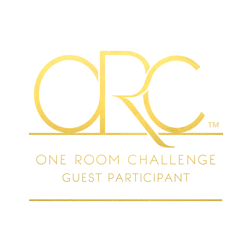 If you are here for the first time or new let me say "welcome"! Here at frazzled JOY I share about our home and family. I am like most people – expensive taste on a tiny budget. So, everything I do is budget savvy. You will find lots of DIY and lots of bargain shopping. I shared on Monday my past two ORC projects – both full of DIY and bargains! Today I'm excited to announce our new challenge area – our master bedroom closet…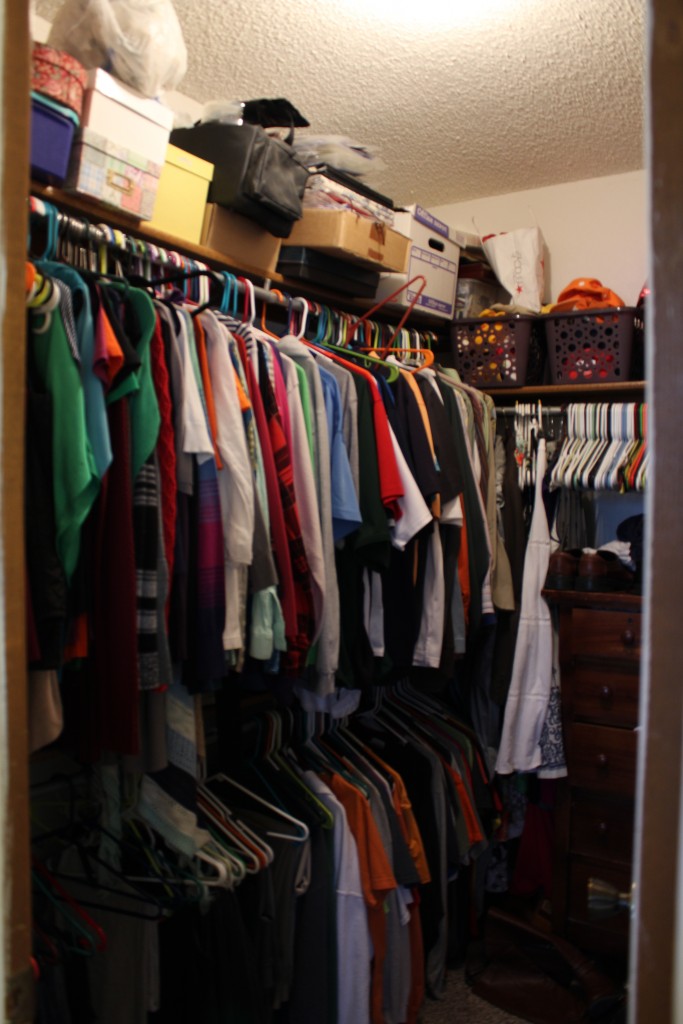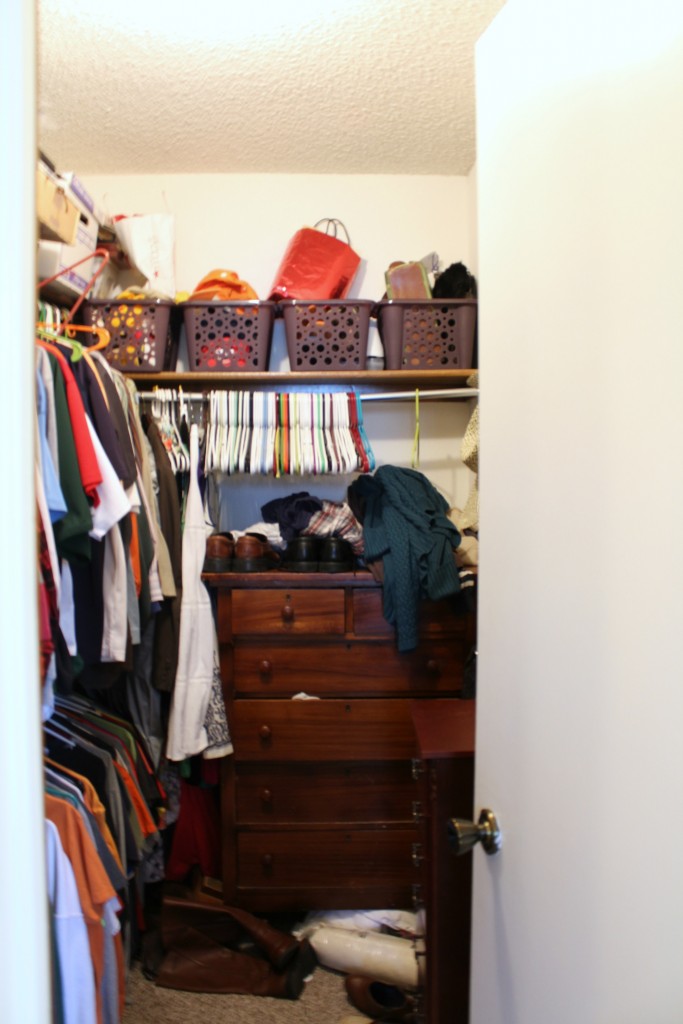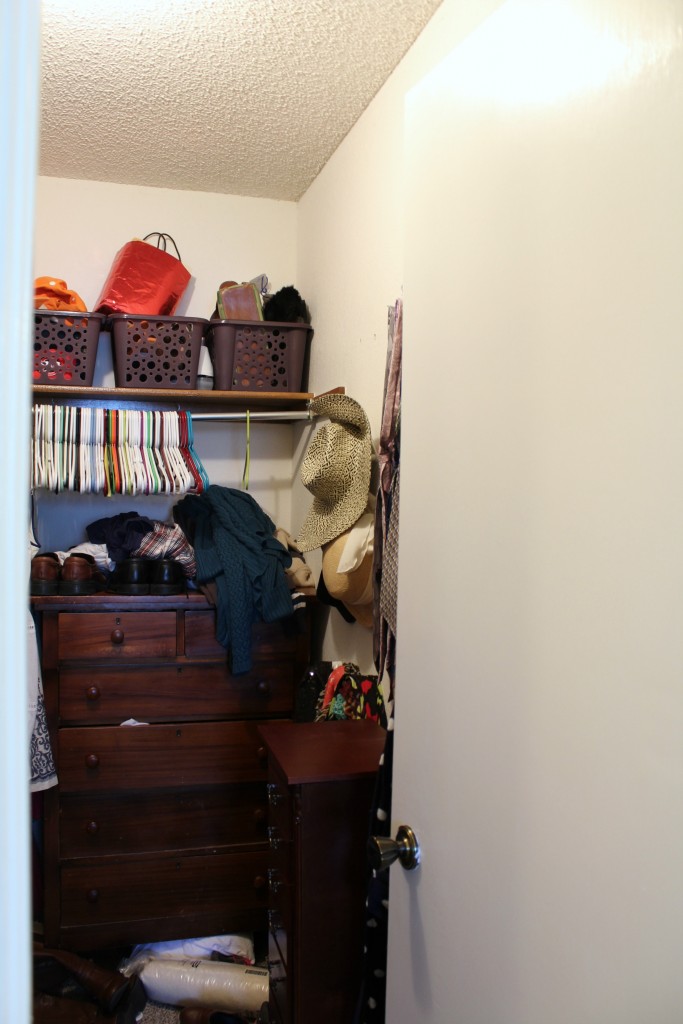 It is a walk-in closet and although the size isn't bad, the layout has never really worked for us. (I did not clean the closet at all, except to remove the dirty laundry – just so you can have a true to life idea of the space – keepin it real friends!) I have attempted in the past to create storage and organization systems,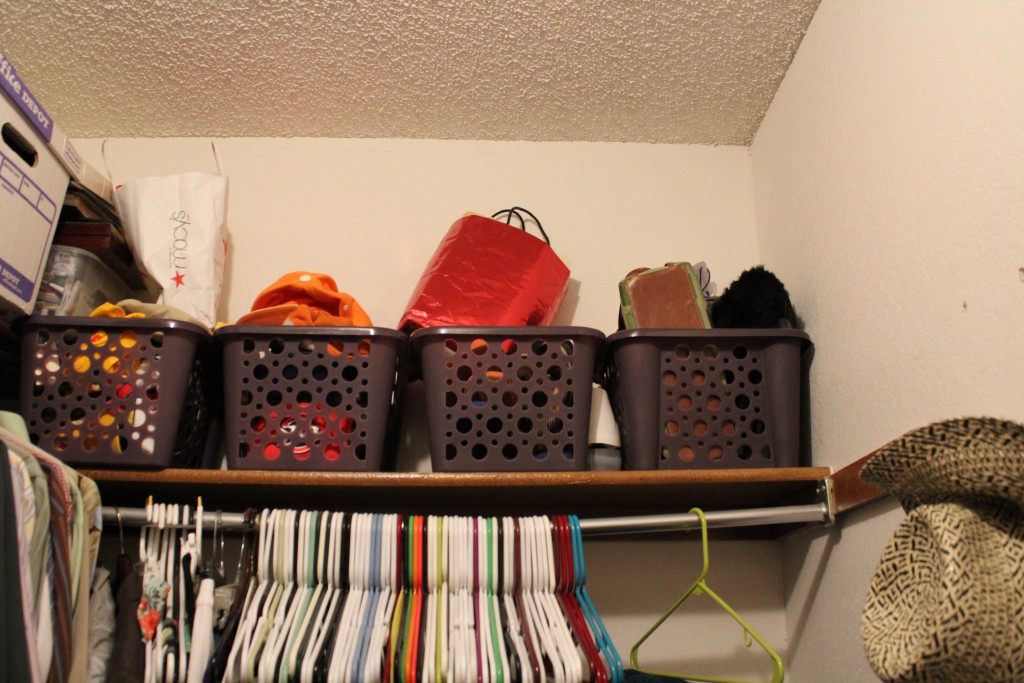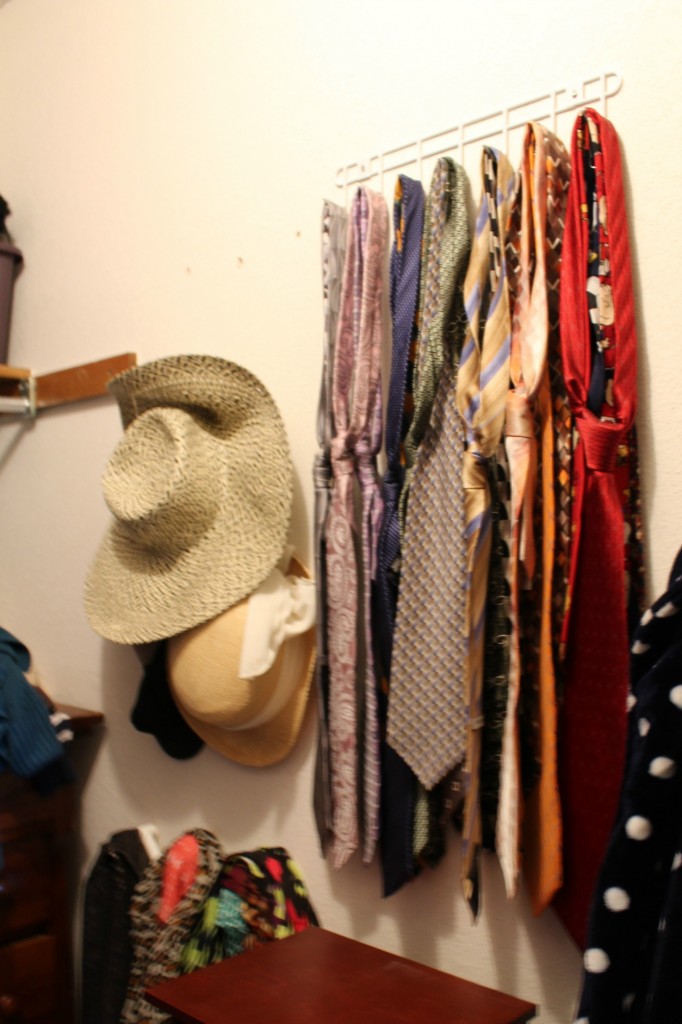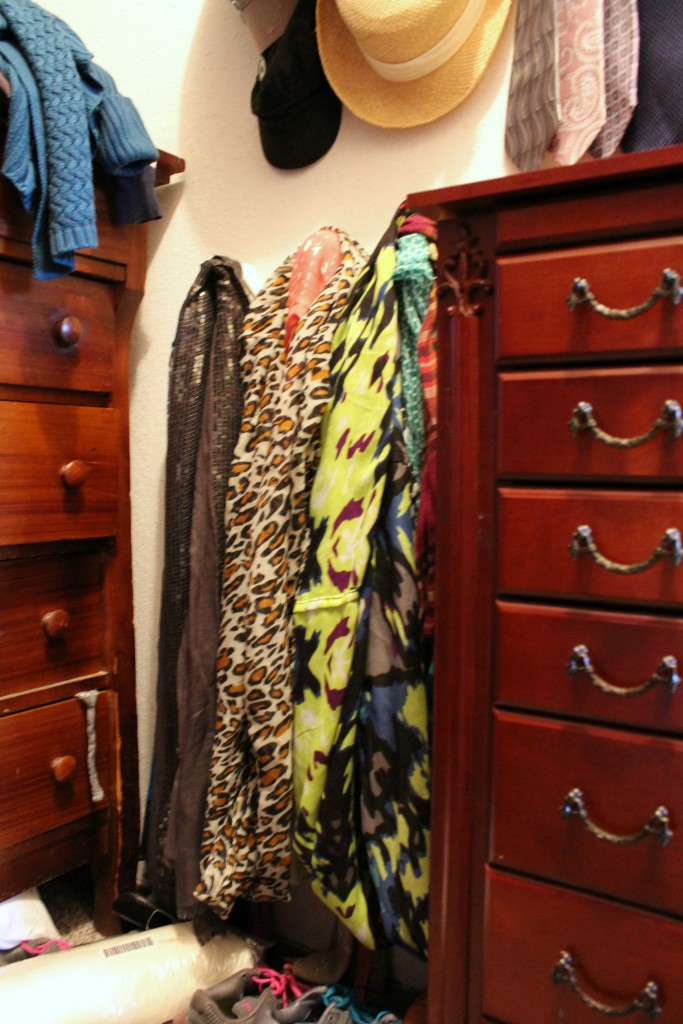 but things are still everywhere. Shoes for instance – everywhere.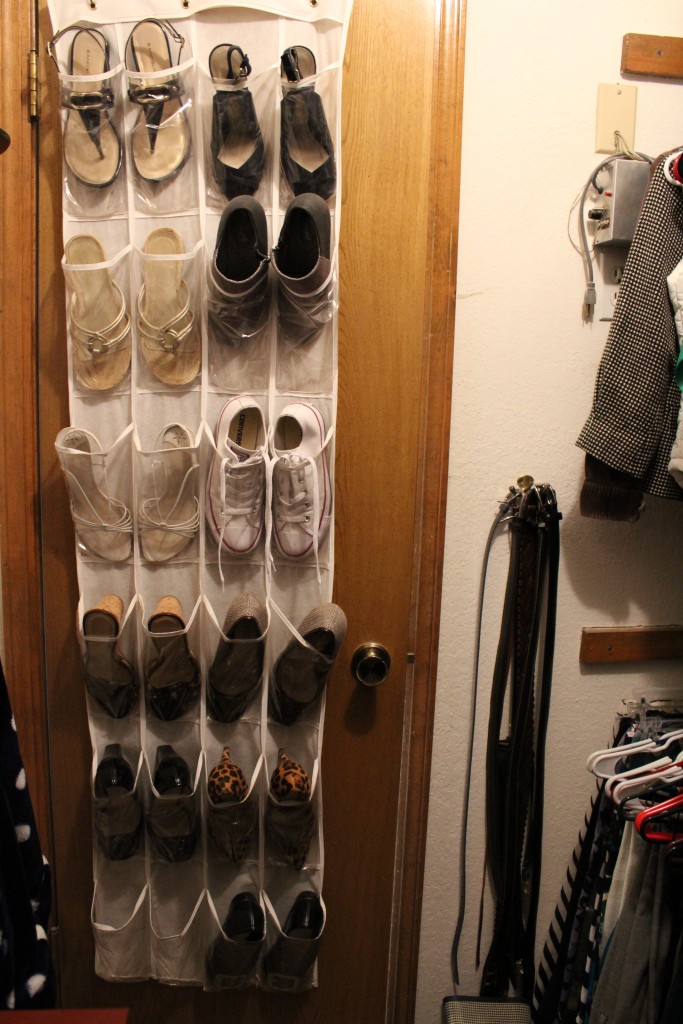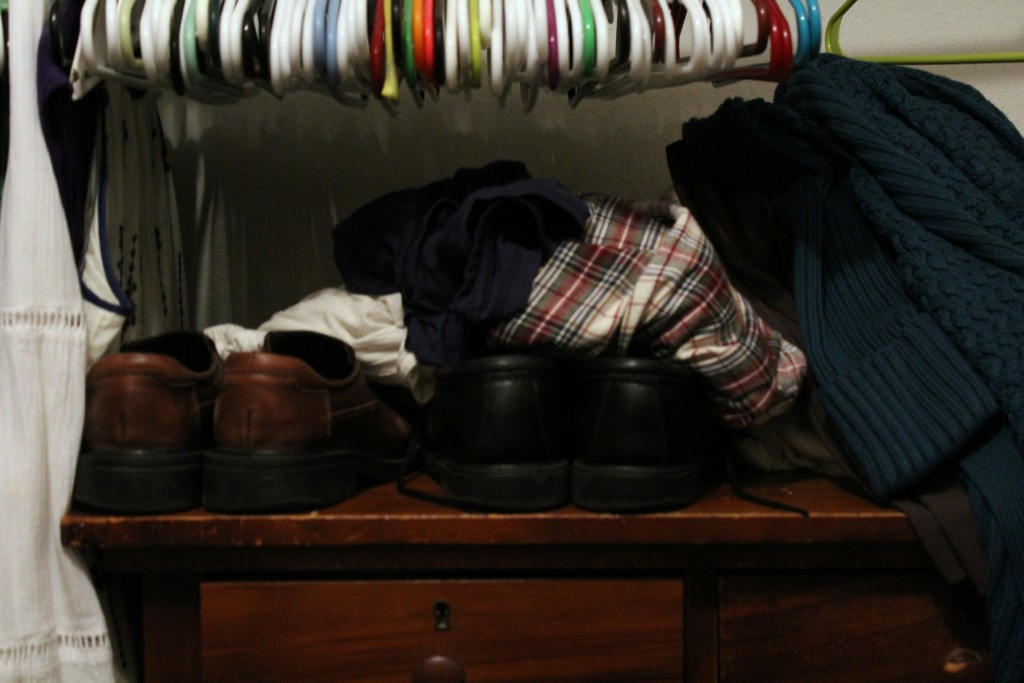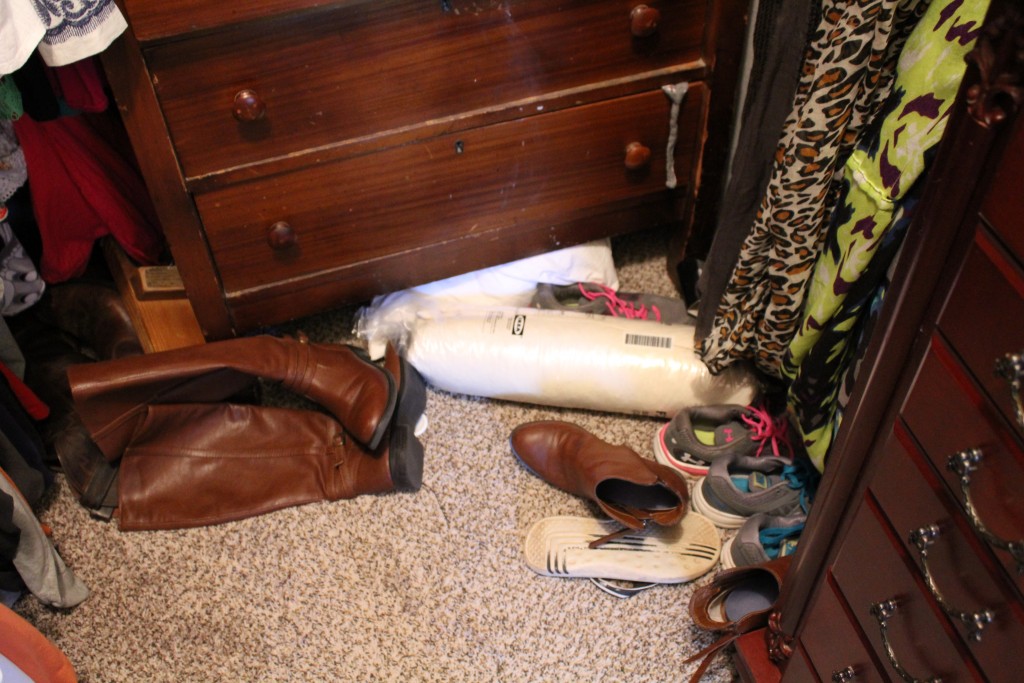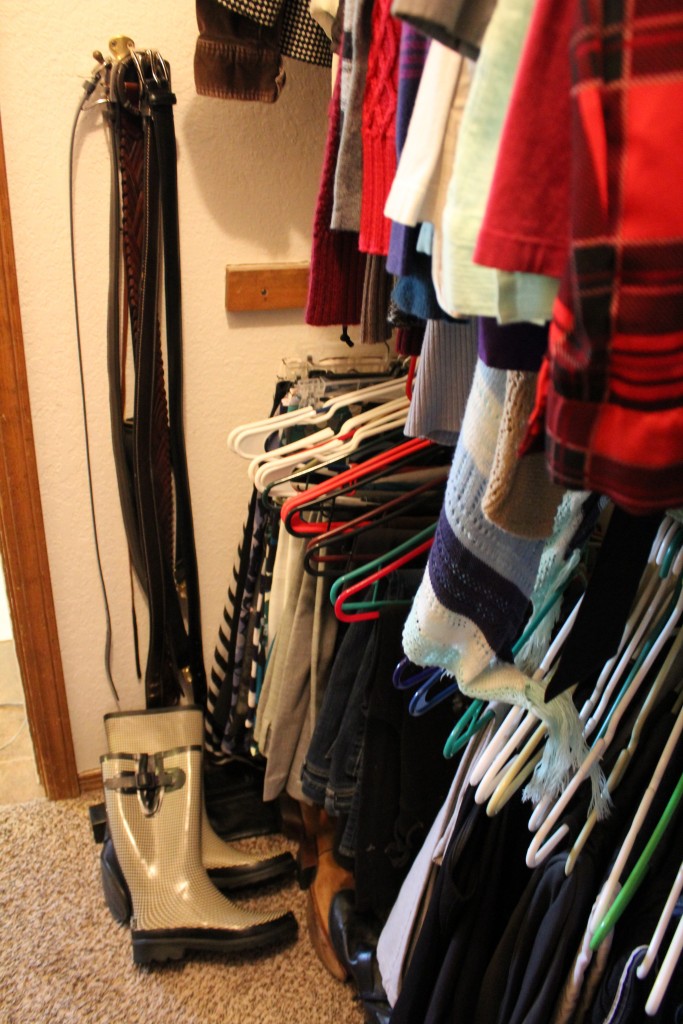 Do you see that top shelf? It looks like everything could come sliding off at any moment, am I right?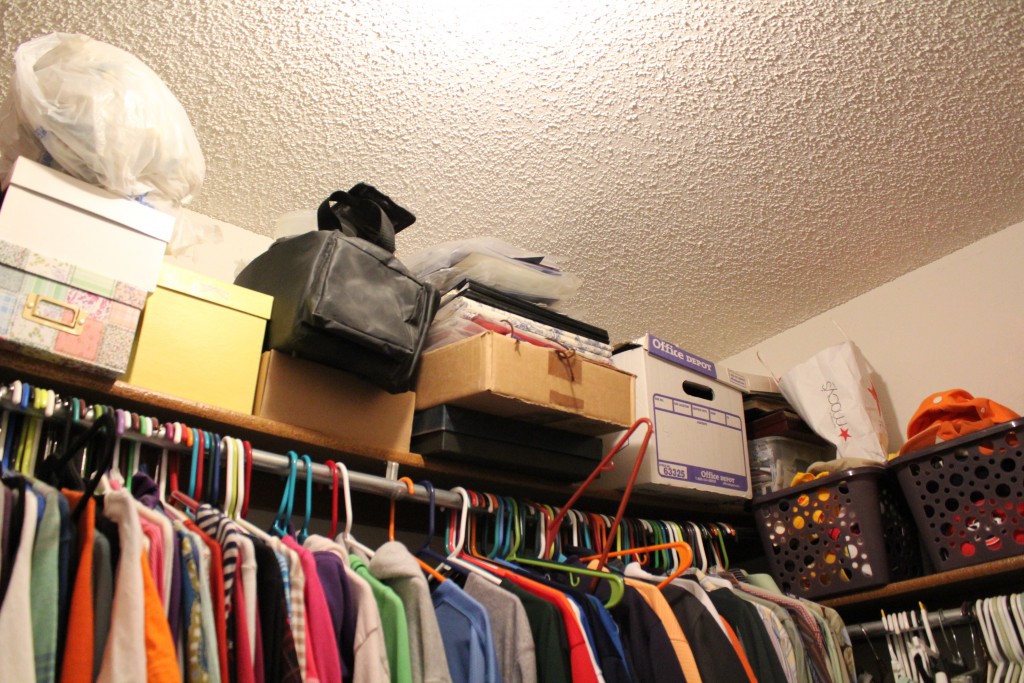 Dresses crammed in a corner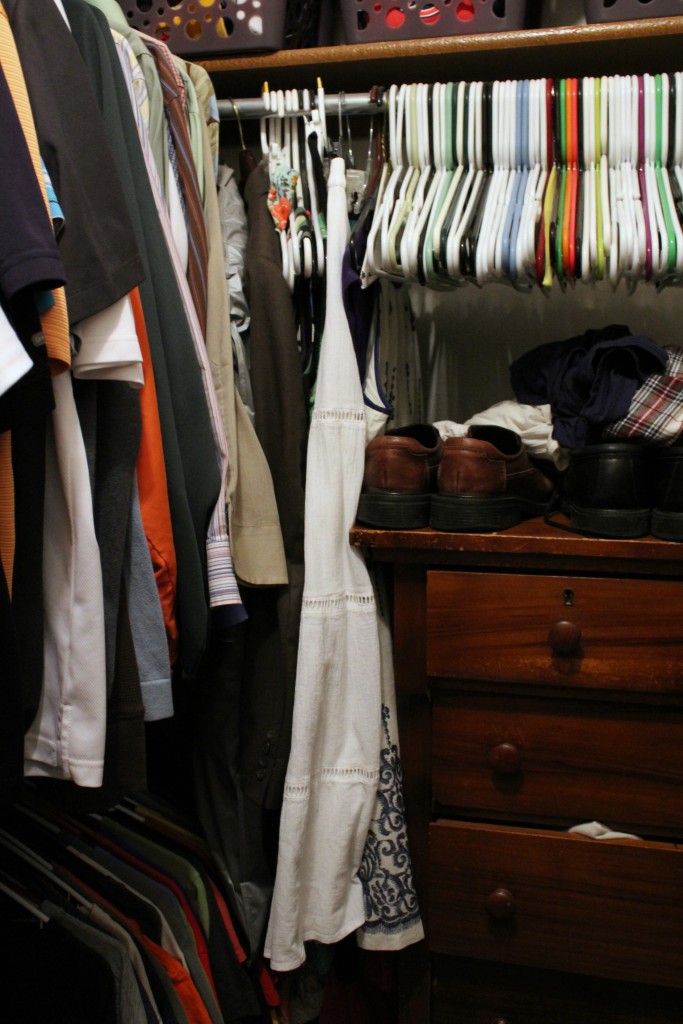 And then this weird contraption on the wall which we discovered was a DIY alarm siren put in by the previous owners that we have never used. That will be going bye-bye.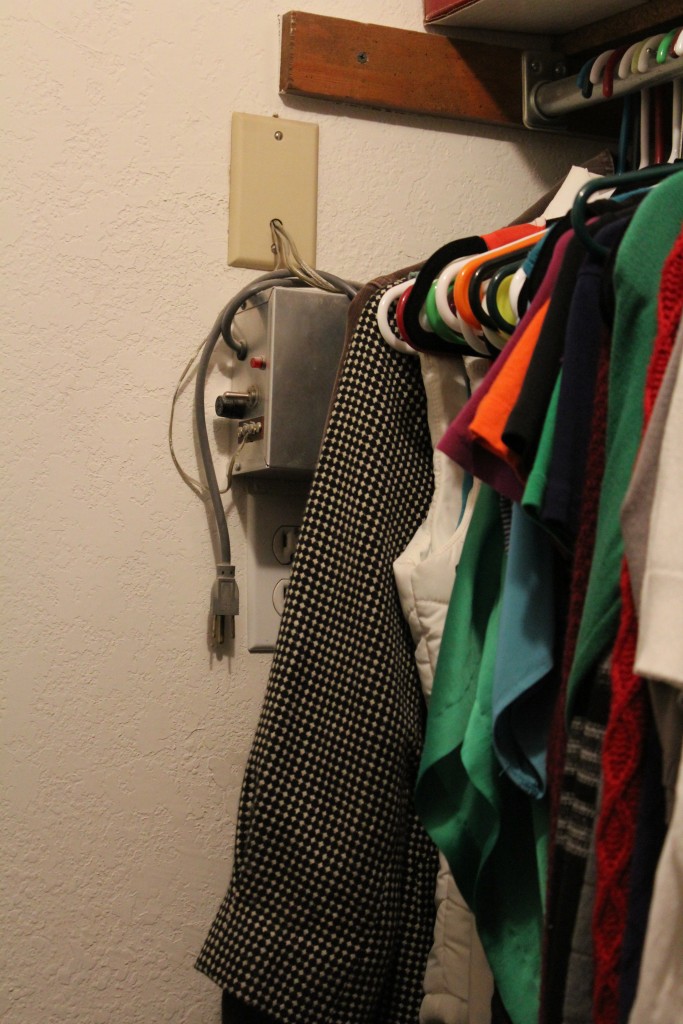 A few other things that need to be addressed – lighting…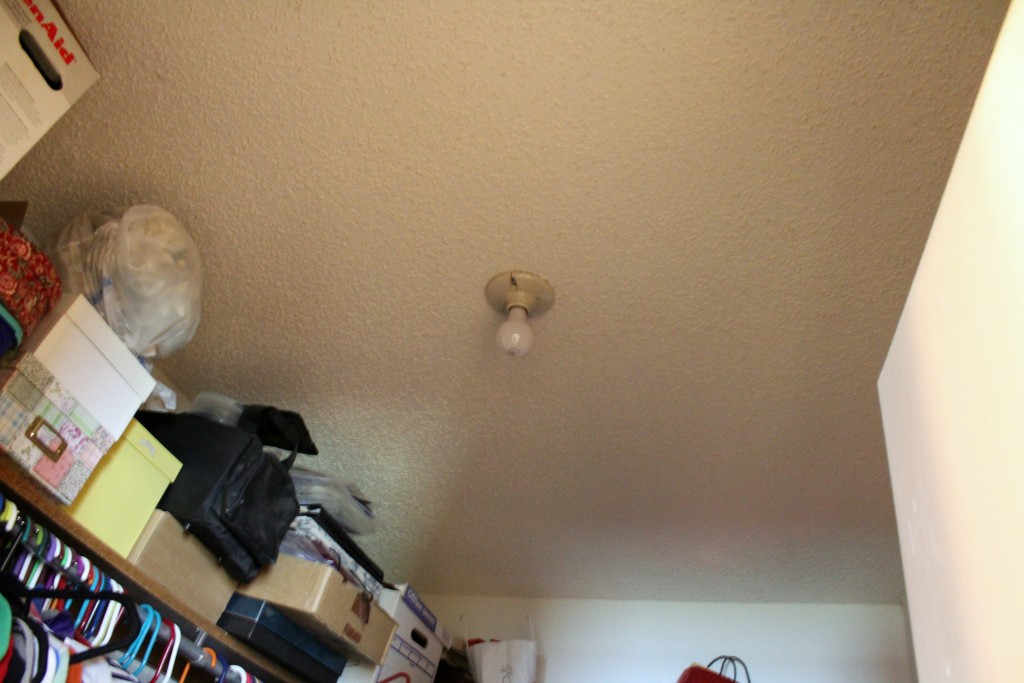 And jewelry storage…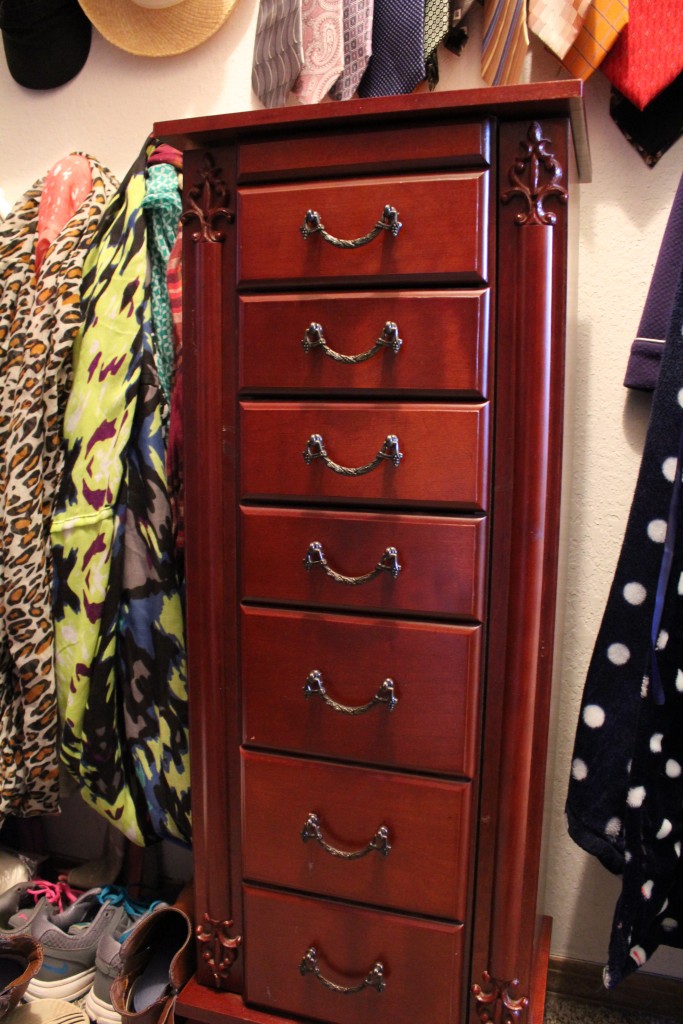 This is how far I have gotten in the plans – a simple pencil drawing of the space.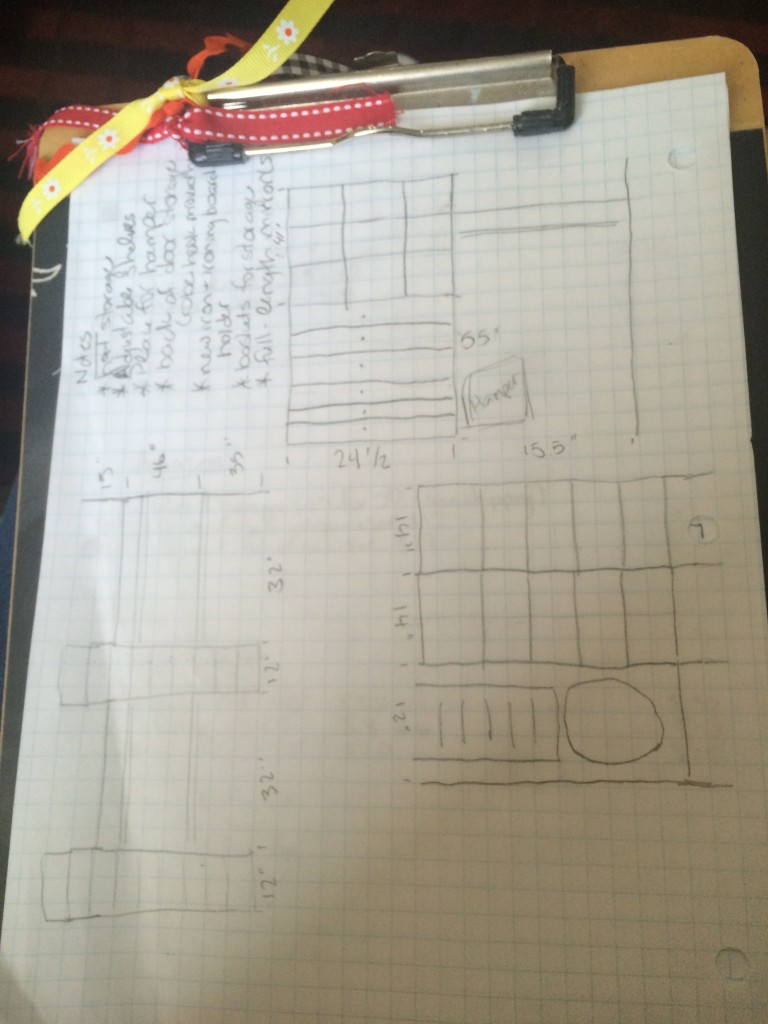 I did some measurements, but I highly anticipate having to shift a few things in the process. If you've been here a while you know I'm a very visual person, and things need to look good to my eyes, and not just technically right. 😉
Demo has already begun! Next up a fresh coat of paint and then I can really sink my teeth into making this space work! Please join me in this six week insanity! It will be fun and full of inspiration! Thanks again Linda for providing a tool that gets me in gear!!
Come back every Thursday for updates! Next week – inspiration and some more details on the plan.
If you want to see behind the scenes and sneak peeks, then be sure to follow our new Instagram account @frazzledjoy.


Previous One Room Challenge Projects
Linking up with the One Room Challenge