Well the garage project is creeping along like a snail. But, I am surprisingly ok with that. Not sure my hubby appreciates the huge mess that is sitting in the garage during the project, but I think he sees the big picture (maybe). Anyway, as I am waiting for paint to dry I decided to search out some things that might need some better storage. Things that we don't use very often tend to get covered in Oklahoma dirt, or cat hair from our 13 year old kitty. So….I tend to cover things in black trash bags – which means I have several black bags with who knows what in them. Not. Good. So, I started with a couple of things and measured and went to walmart for some storage tubs. First up, the camping stuff – we have camped once outside the backyard but hey, we have this huge tent and a couple of air mattresses the kids need from time to time. But, again, they just collect dust and hair. So, they went in this nice sized tub.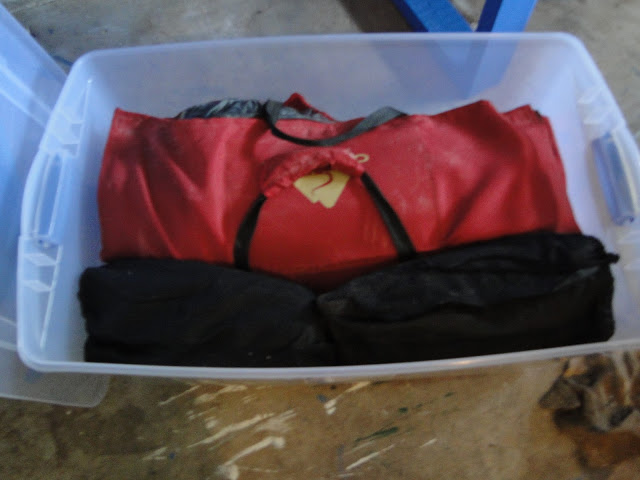 I

bought this long (longest I could find) flat under-the-bed tub for our boogie boards.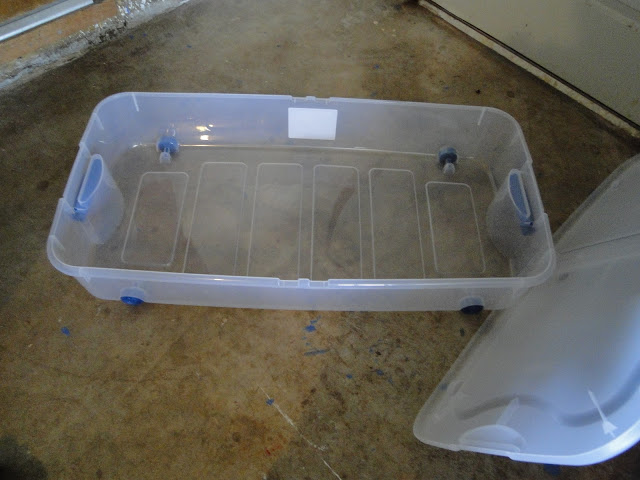 Which, since we live in a land-locked state, we hardly ever use, but still, we have them.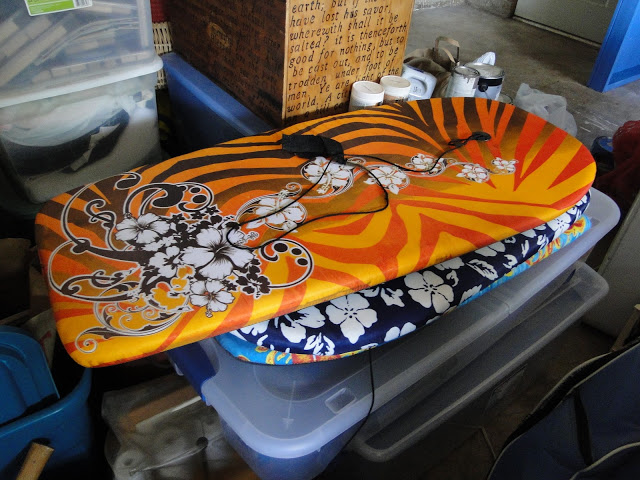 However they wouldn't fit – tub not long enough – 🙁 bummer, I was hopeful. So I moved on to the life jackets.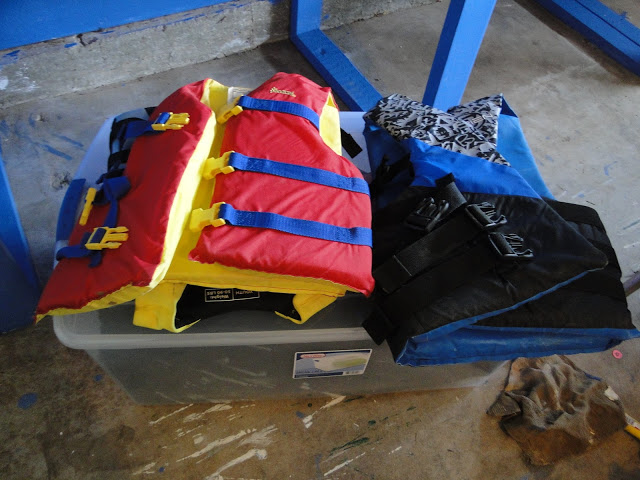 We go to the lake more often then we camp or boogie board, but still not often enough for us to need these super accessible. And they were a perfect fit with room for at least one more, which is good because we need one more – silly kids keep growing.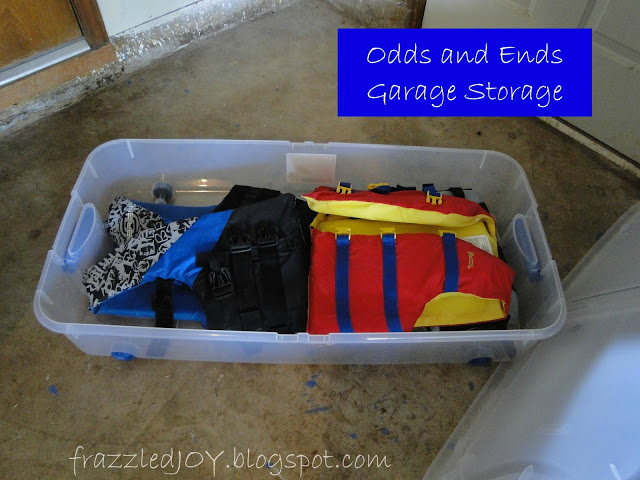 Now they will stack and with the CLEAR TUBS I can see what is in them!!
This in my #1 recommendation – always CLEAR TUBS. No point if you can't see what's in the tub. Yes you can label it, but for me, the label always seems to be un-visible (is that a word??), and I am a very visual person, so I like to be able to find things at first glance. Donate all your non-clear tubs. 🙂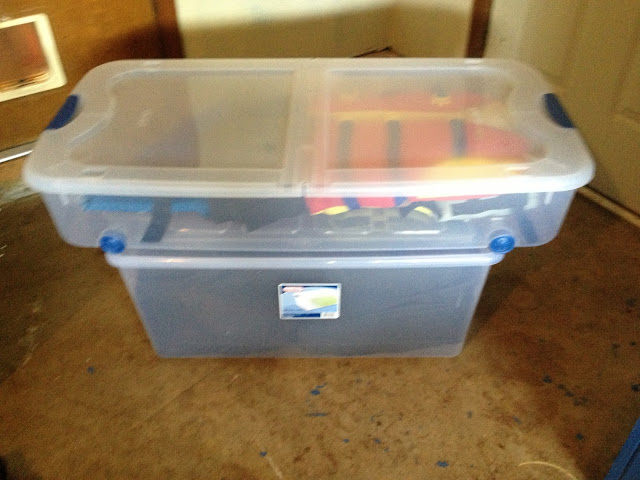 Have a blessing-filled weekend friends!!