Okay weird title I know, but seriously. My garage….
I have organized, piled things, stacked, things, and stashed things for so long that the walls are beginning to close in. Also, our garage is peach….that's how we inherited it and to be honest I've just been too lazy to care. But, man does it show dirt easily!!
Okay so Friday I got a crazy notion to work on the space again – much to my husband's excitement. This is where it began: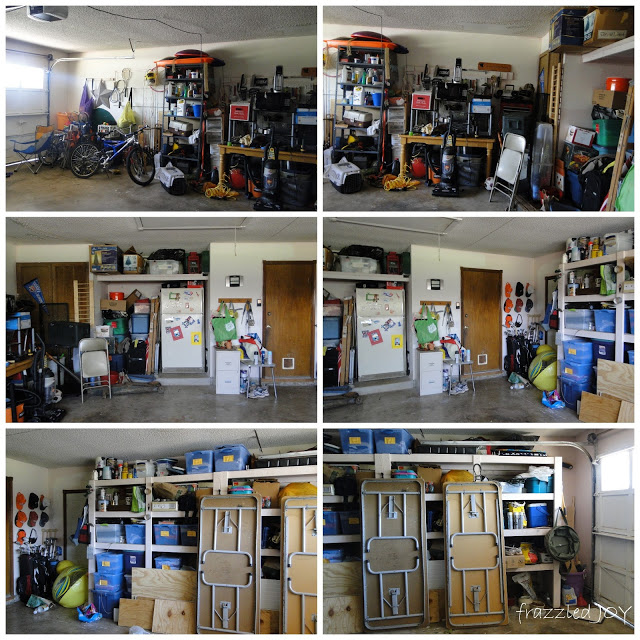 Not bad I know – you can see the floor, you can get one car in there. But do you see how tall all the piles are and how many piles there are. There is not one empty corner.
So, here is what happened next….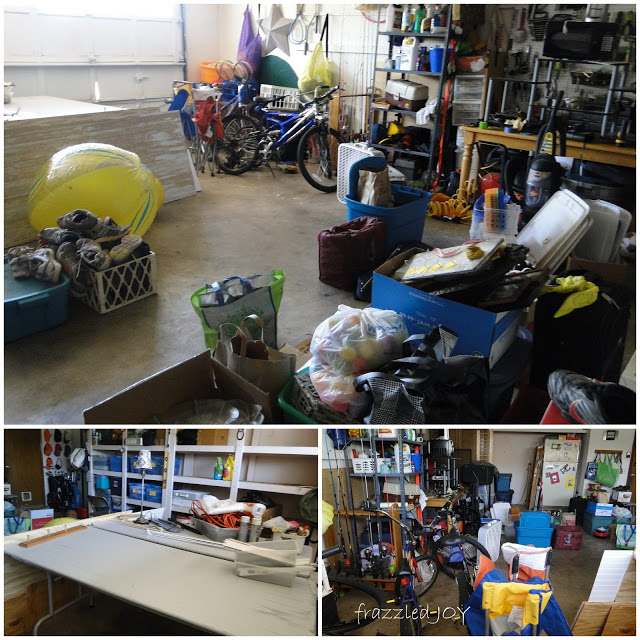 Then, we decided to take it a step further….
See, there were a couple of particle board shelved that were done for. They had gotten wet once and had rotted from the inside out. So, those needed to come out and be replaced. Which led to – well, then we are going to have to paint (bye-bye peach), and so then we will need to unload ALL the shelves.
Since I have no desire to spend a lot of (or any) money on a garage re-do, we searched through some paint we already had and settled on this color for the shelves, and handed the kids paint brushes :). They did a pretty good job, so I said go ahead and paint the wall. Well….since then mama has decided that might be a little too much blue.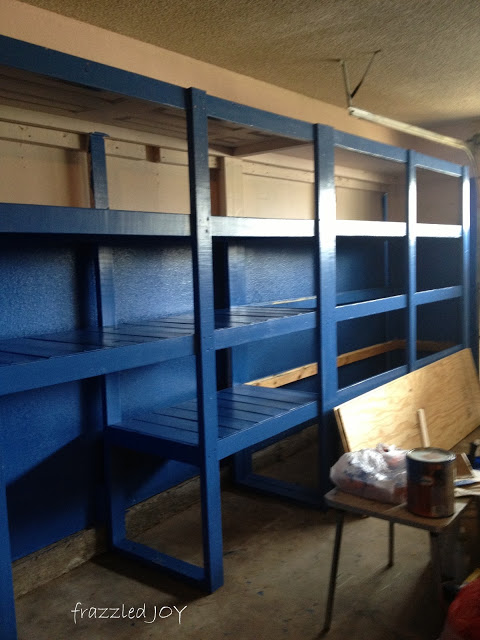 So, I am working on plan B for the rest of the walls, but I am rather liking the brightness of the shelves. This project is going to take a while, and this time I am taking my time so maybe I can get it right (whatever that means). Wish me luck. I have a whole board on my pinterest page dedicated to garage organization. Check it out – there are some great ideas out there!!
Working on some regular household stuff today. Hope to be back in a couple of days with another progress report.
Linking up here with Ruth at Living Well Spending Less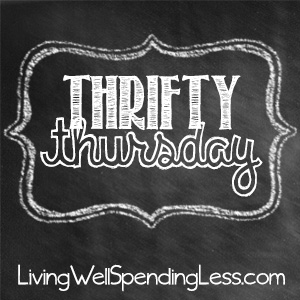 and with Jen at tatertots&jello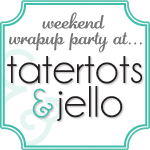 {On another note – after many hours – this non-computer-savvy blogger added some cute new buttons to her side-bar – some new ways to keep up with what's going on in our world :)}