I spent the weekend resting and recovering from the One Room Challenge and perusing all the other wonderful guest participants reveals!! Wow! There is a lot of talent out there folks! And yesterday I took the house back! Man, I don't know about you, but when I'm in project mode the rest of the house gets neglected! So, today I thought it would be fun to share some of my favorite ORC challenge makeovers with you today! Go and check them out for yourself! You will surely be inspired!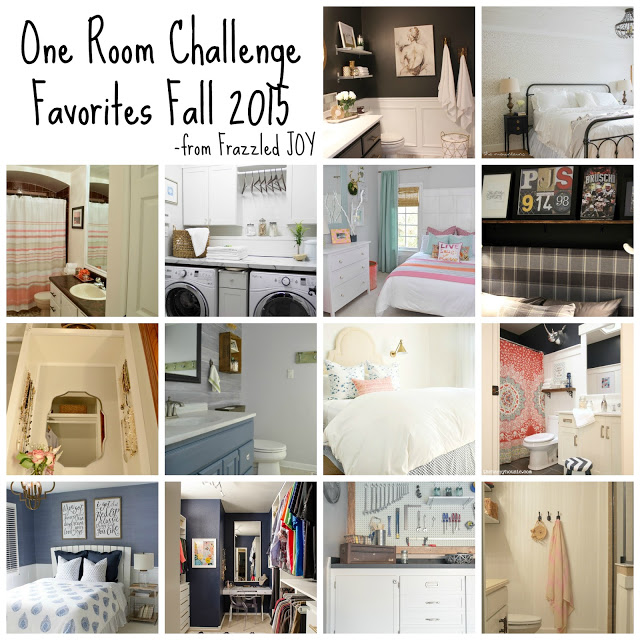 First up bedrooms. Here are some dreamy spaces for you to check out!
Next up are my bathroom buddies! Ha – weird nickname I know. I was amazed at how many people tackled bathrooms this time around, and many with much more ambitious to-do lists than mine!
First up is my biggest ORC cheerleader Ange who knocked this reno out of the park. Just check out this gorgeous master bath!

Next up is another budget concious makeover from Sarah that started out with red walls just like mine and now looks like this.



Paint is amazing!

Next up is this cute space by Jenny at Refresh Living. Love that wall treatment!



And yet another remade space from Nancy at Slightly Coastal. More fun wall treatment and check out that ceiling! You won't believe how she did it!




And lastly, Krista from The Happy Housie transformed her bathroom with a little bit of paint and some next accesories!


You don't want to click away yet! There is more inspiration to be had! There were 100+ bloggers who linked up for this challenge!!

Next some utility spaces!!

I am so inspired to renovate our master closet after seeing these next two reveals! (This might be my next ORC project ;)) First up this amazing closet designed and built by Melissa.



And this closet from Hey Fitzy is chalk full of ideas as well!



I love this laundry room redo by Around the Watts House. It is both functional and beautiful!


And if you are looking for garage organization ideas you need to check out this makeover by Sypsie Designs. Another pretty and funcitional space!



Well, that's it for today folks! I hope to be back this week to share a tutorial or two with you from our bathroom redo.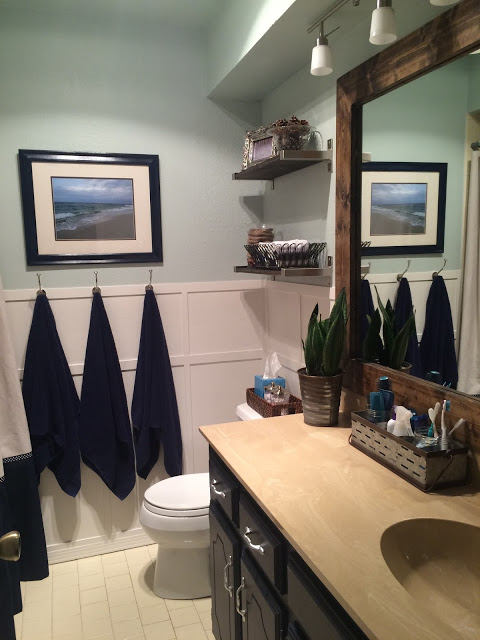 Y'all already know there was a lot of DIY going on in there!! Thanks for stopping by and enjoy all of the inspiration, and be sure to check out all the before's because most of these rooms came a long way!