I feel like I have been a bit off with blogging lately. And, I have missed it! Between finishing up the One Room Challenge, getting ready to host Thanksgiving, my boy coming home, hosting Thanksgiving, and now trying to decorate for Christmas…whew! I just haven't taken a second to sit down and share with y'all. And I have managed to catch a little cold. 🙁 Ain't nobody got time for that! So, last night as I was watching the Fixer Upper season premier (anyone else a #fixerupperfanatic?), I whipped up some filler balls to use in my Christmas decor. And even though it's mid-morning already, I thought I would share!! 😉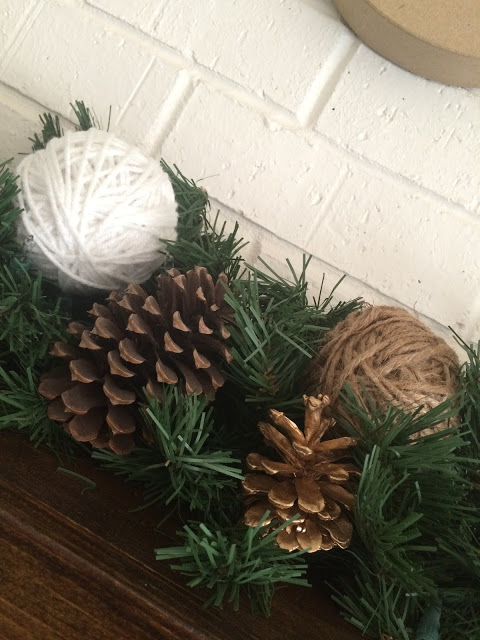 My original plan was to purchase some styrofoam balls to wrap with jute and yarn, but oh my goodness – styrofoam is not cheap, and when cheap is what you are going for…well, you find an alternative.
Here is what I started with.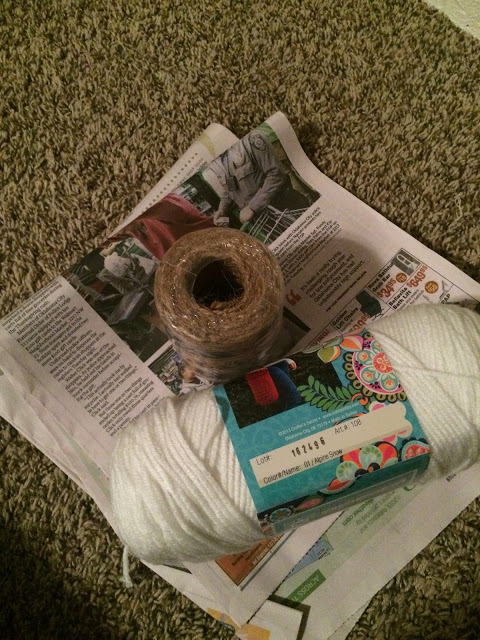 Yep, newspaper = free, well sort of – already used newspaper, leftover from black Friday, headed for the trash anyway. Yarn and jute to wrap with.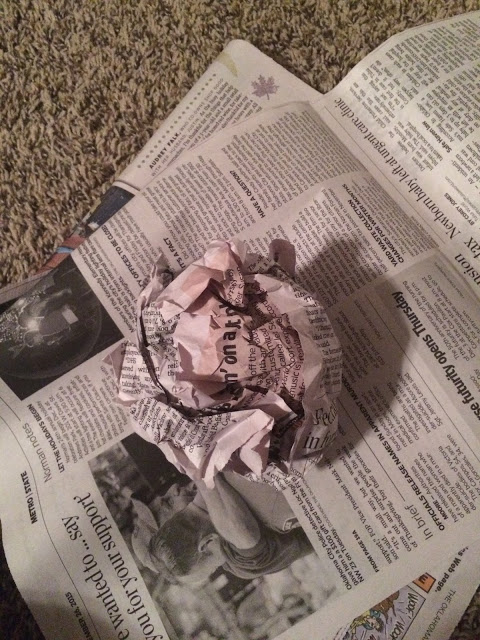 Simply take a sheet of newspaper, and wad it up into a ball. A single sheet will make a slightly smaller ball, and a double sheet slightly larger.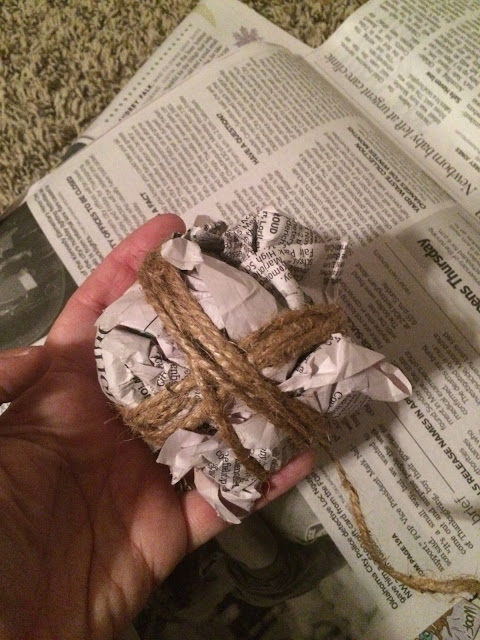 And keep wrapping until there is almost no newspaper visible (I say almost because you seriously don't have to cover every millimeter – no one will see that but you.) Then, I simply tied off the end and tucked it in some of the other string.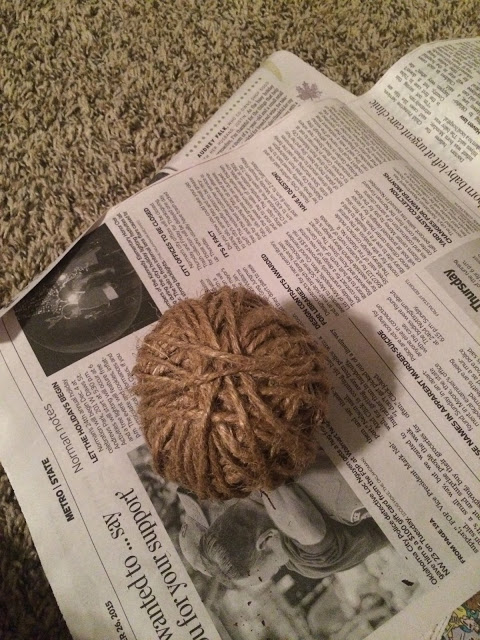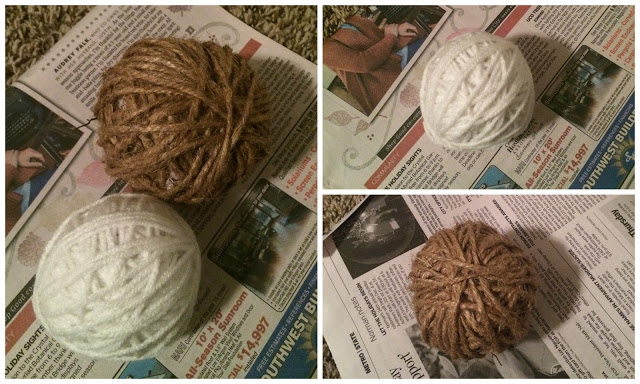 Filler balls to use just about anywhere you need them in your Christmas decorating. I also saw someone use ornaments from Dollar Tree – also a cost effective idea (I just didn't want to go back to the store) And, you could even tie a loop at the top and make it an ornament!
Now, I am off to finish up the decor and clean up the mess I have made! I will be back soon to share!