I hardly ever decorate for much other than Christmas. But, while out shopping for pool stuff the other day, the flag displays caught my attention, and I got a hankerin' to add a little Americana decor to the house. So I grabbed a couple of things from the store and collected a couple more from home and started with this.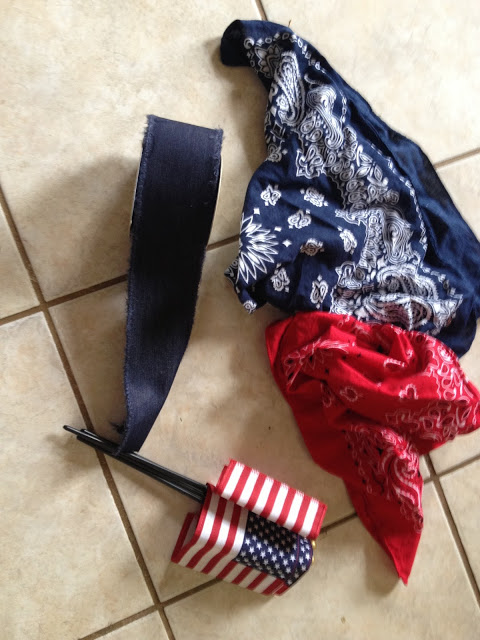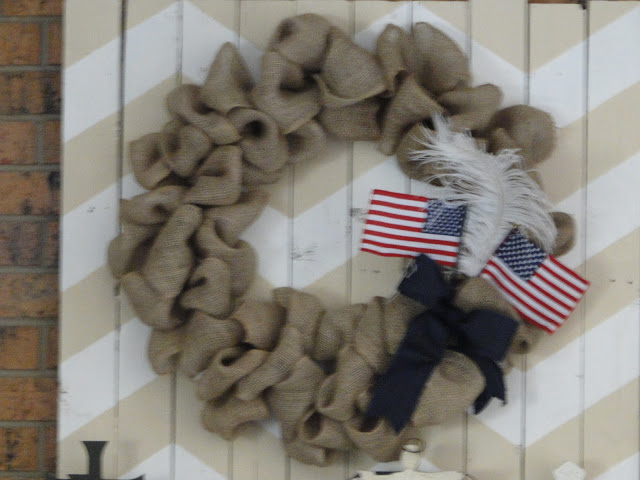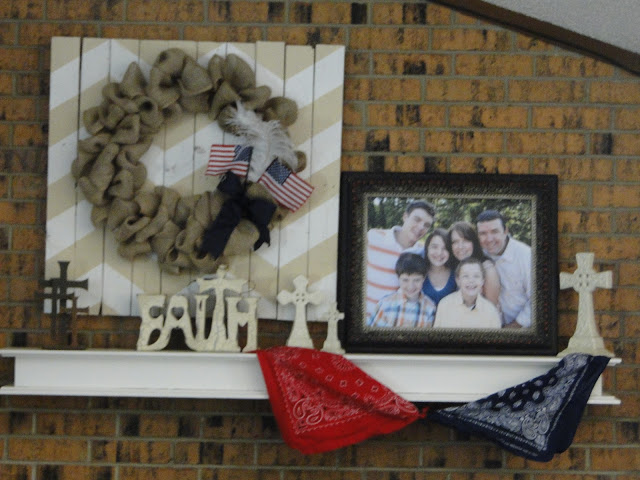 Just a little touch of red, white, and blue and I'm done :).
My hubby throws together this lovely little celebration at our church every year. Last night we celebrated the 14th year of what we call Freedom and Faith – a community wide event that has about 3,000 people in attendance. There is fun to be had for everyone – live music, food, inflatables, and then of course an awesome fireworks show!! It is a fantastic time always, and last night did not disappoint!! Needless to say hubby has been super busy the last couple of weeks this week we are going to fit in some much needed family time, so you might not hear from me for a few days, but I'll be back. 🙂
I am looking forward to some homemade ice cream and more great fireworks. What's your favorite thing to do on the 4th of July?