Week 5 is here friends and we are on the home stretch!! I made some decent progress this week and the finishing details are all in my head. Still a bit of work to do – but here's hoping I get it all done in the midst of more and more high school senior festivities!!
This week I tackled this corner of the room.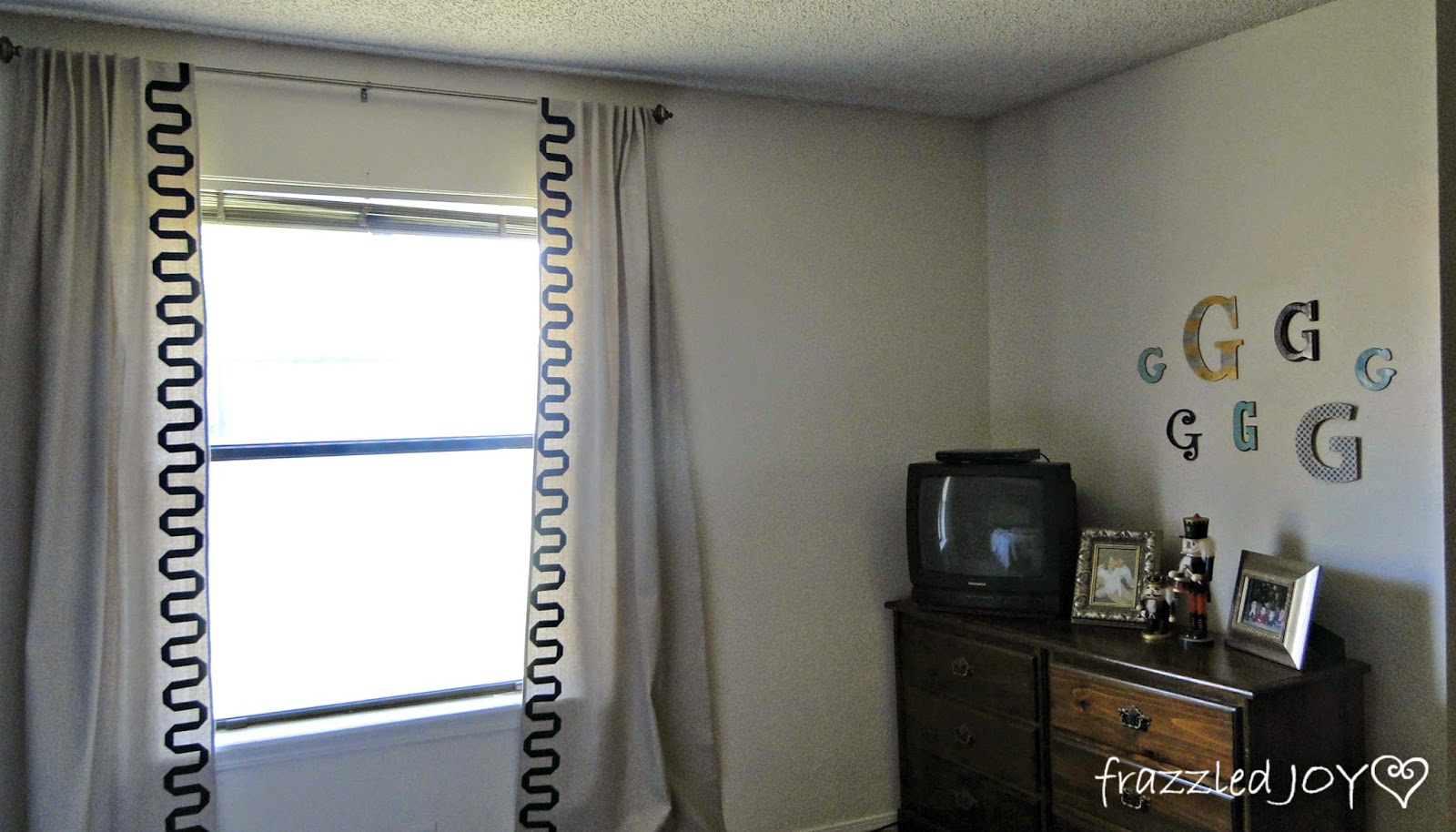 The drapes were made from my trusty fabric source for this room – yes, another drop cloth.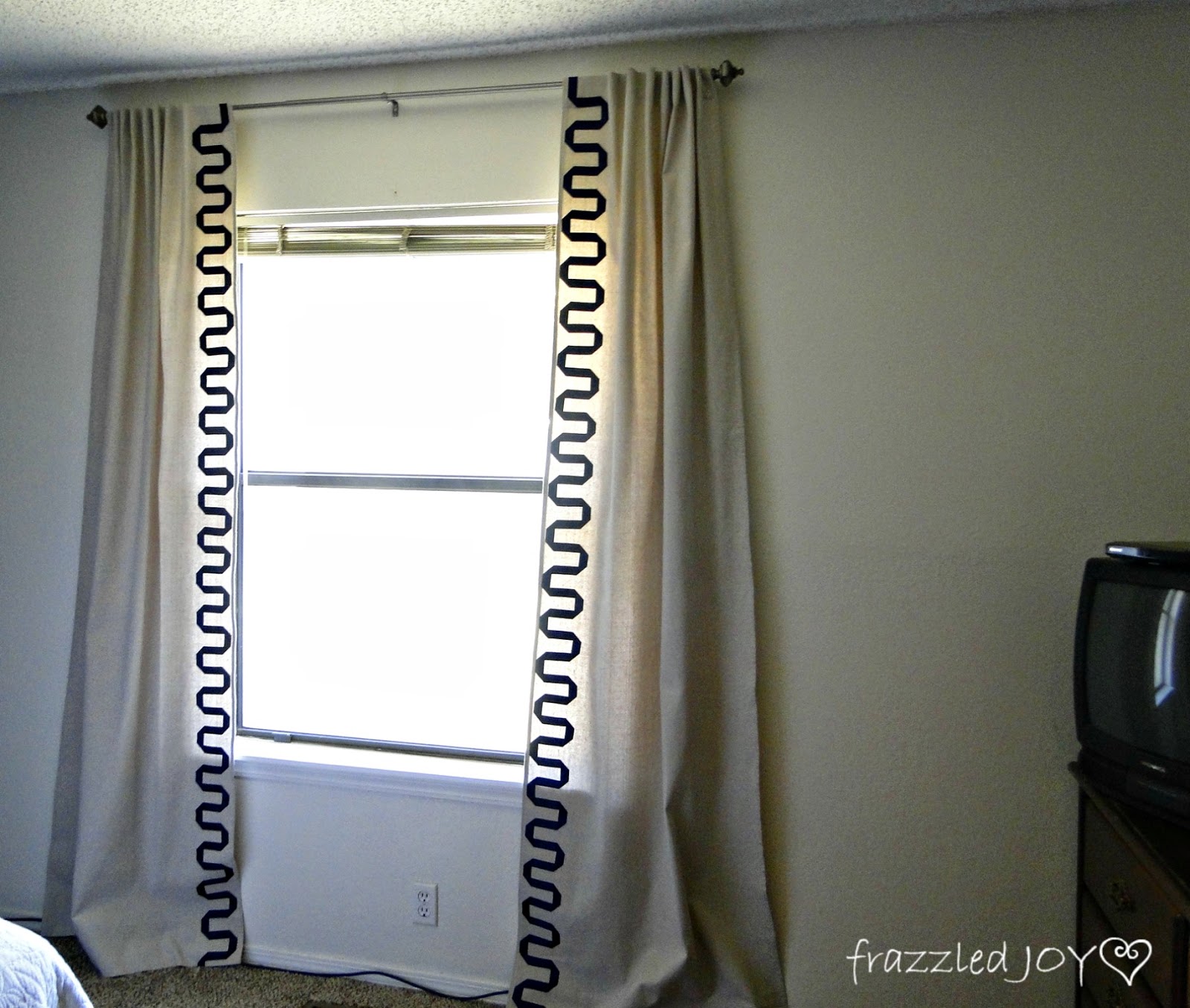 With some ribbon added for detail.
On the wall above our dresser I decided to go with a wall of G's. I had seen this before and thought it would be fun in here. I think it will be fun to add to the collection over time!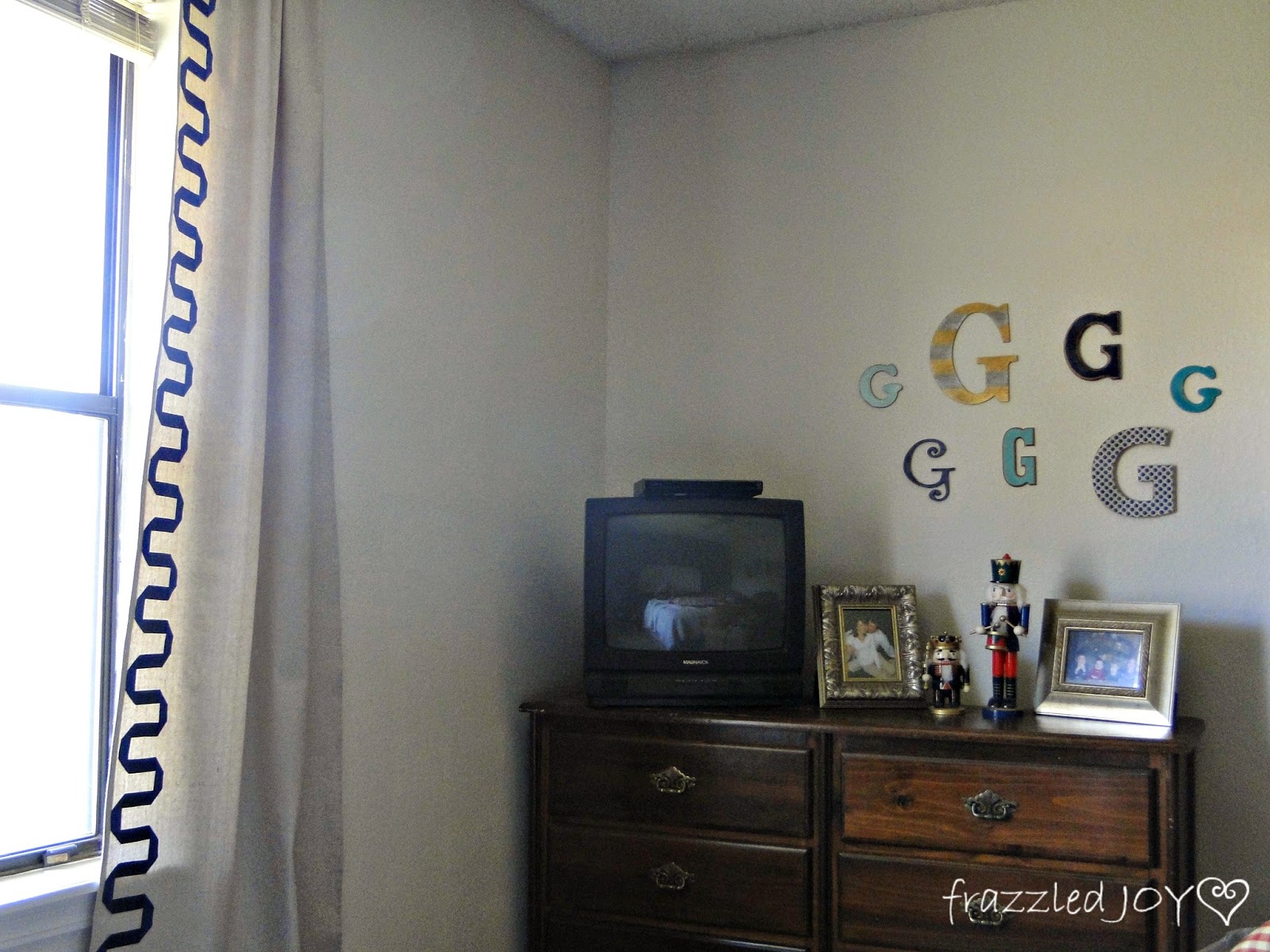 Yes, we still have a tiny tube TV in here. And yes, those are nutcrackers in May. My hubby proposed to me on a cold December evening after seeing the Nutcracker ballet – these are a special reminder of that night. 🙂
So, there ya have it. Full reveal next week!! Thanks again for following along and be sure to check out all the other super-talented bloggers that are participating both in the regular challenge and in the link-up!!