Oh my!! You guys!! Thanks so much for all the sweet comments about my drapes!! Yes, they were DIY, and yes they are made from a drop cloth. They took a little bit of time, but really were not that difficult. I made the drapes the same way as I made the drapes for our dining area. The only change would be the width of the drapes. Using a 6×9 drop cloth, I simply folded the drop cloth in half making 2 pieces that were 3×9.
After the drapes were constructed, I grabbed more of the grosgrain ribbon that I used on the bed skirt. (You could easily do this same treatment with purchased drapes.) My inspiration came from the drapes in this Sarah Richardson room.
I loved her design, but I thought maybe it might be a little too labor intensive. So, I made a couple of mock-ups.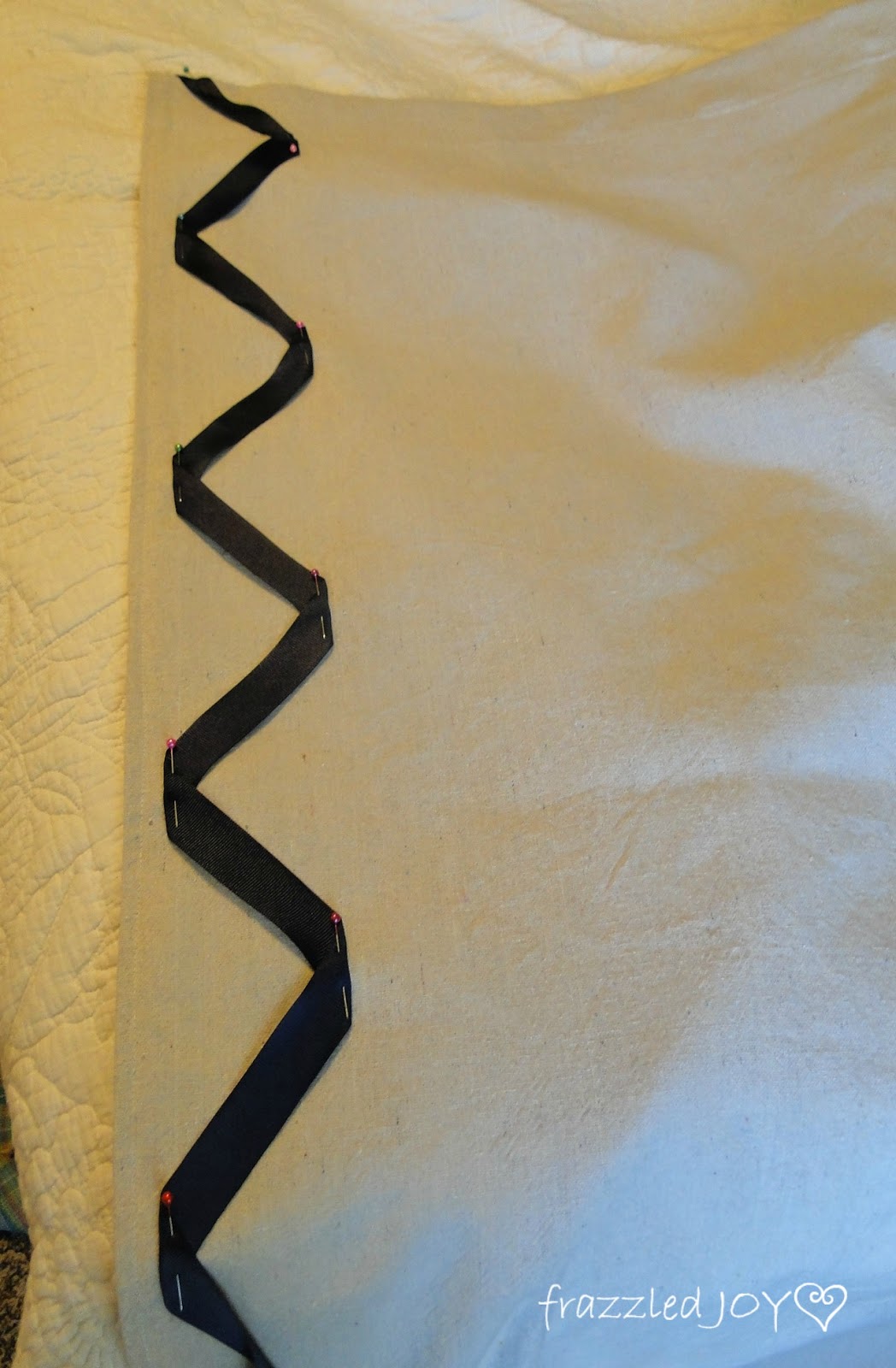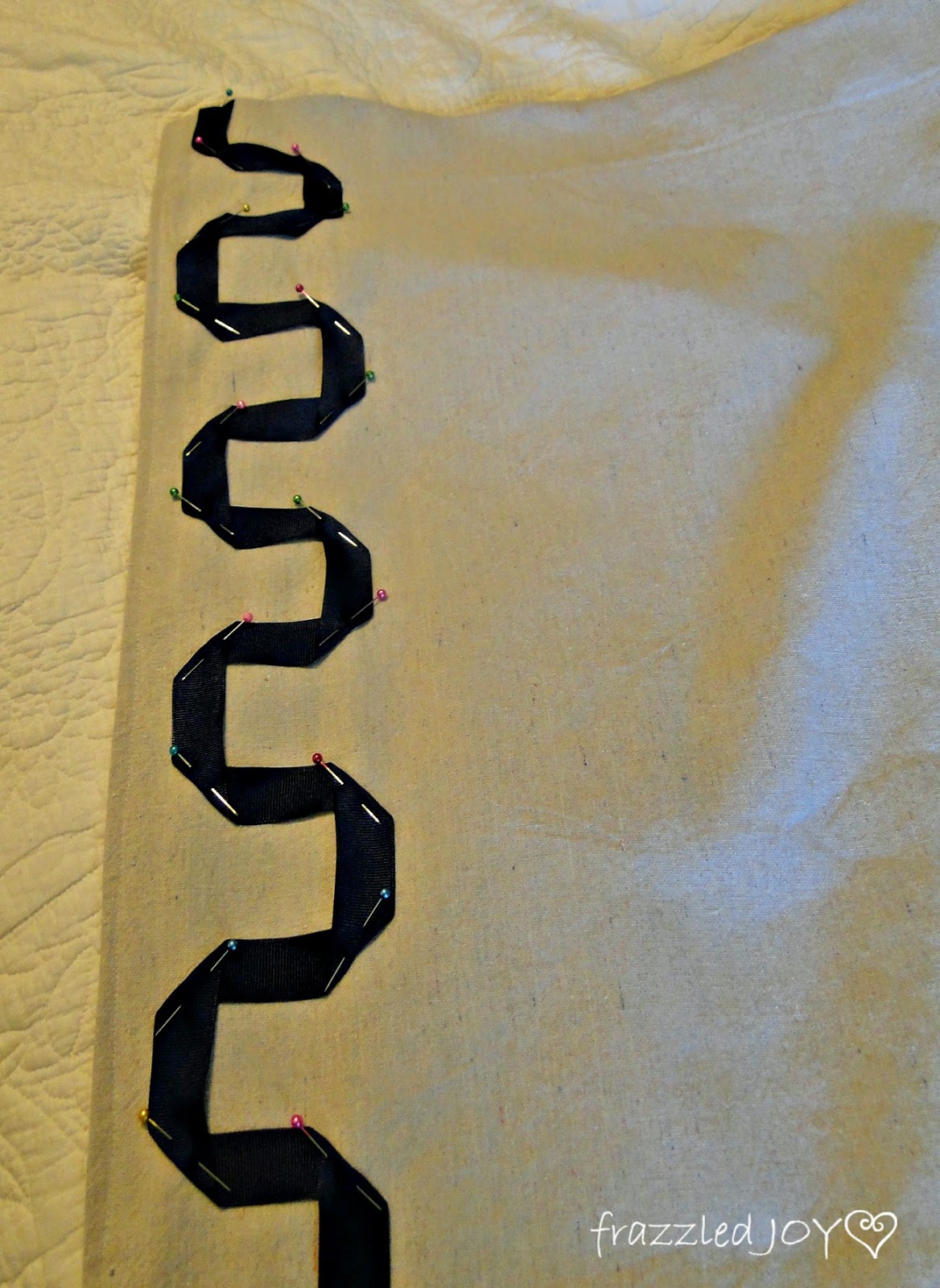 Even though I knew that the zig-zag would take less time and possibly less ribbon, I just could not let go of my inspiration.
So, I dove in. Mine does not look exactly like hers, but it is pretty close ;). Basically, when I did the mock-up, I just started placing, folding, and pinning the ribbon in a way that looked pleasing to my eye. Then I pulled out my little ruler and used it as a guide to keep things as symmetrical as possible.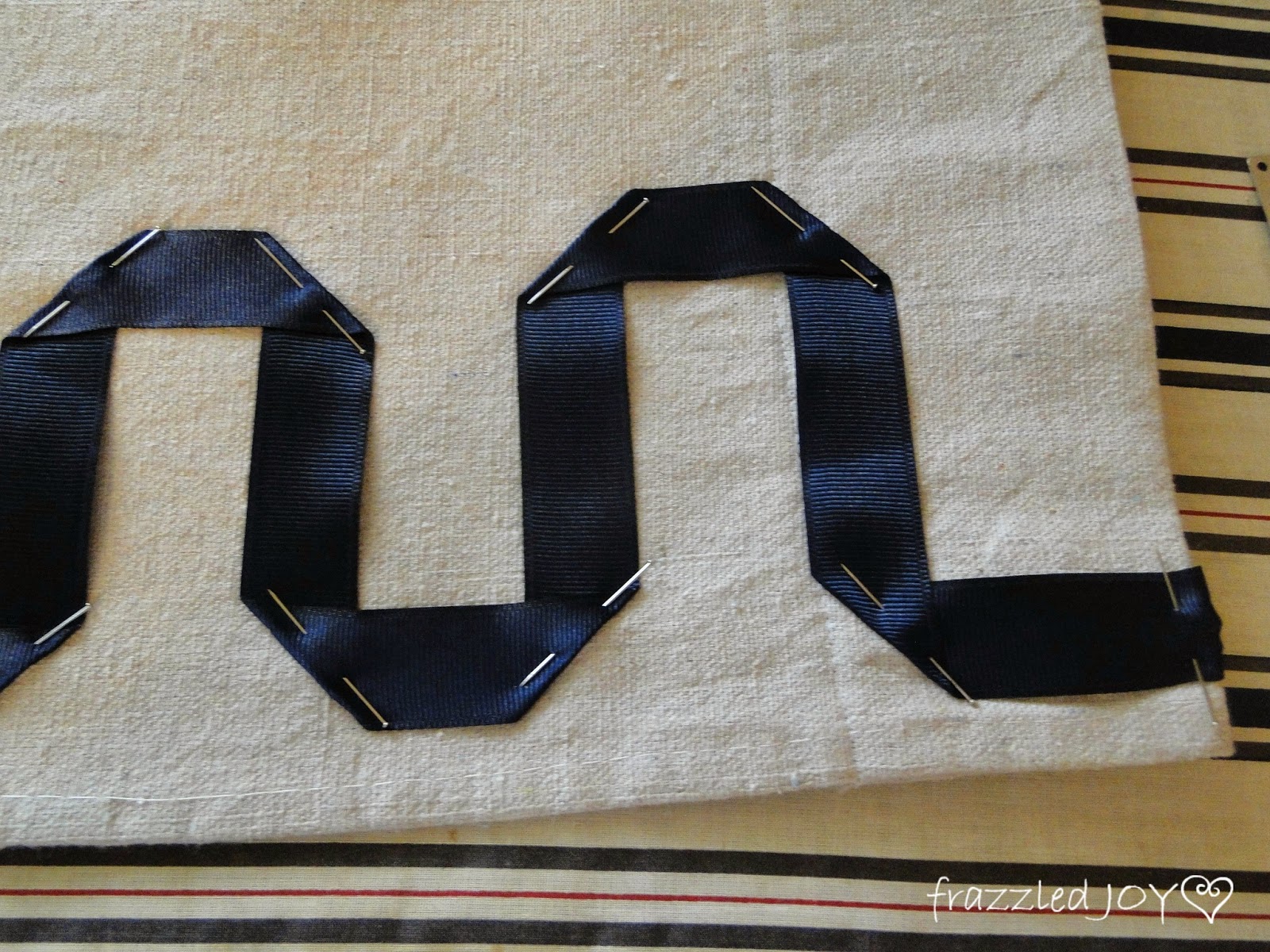 I measured the distance from the top of the design to the edge of the curtain, and kept that consistent.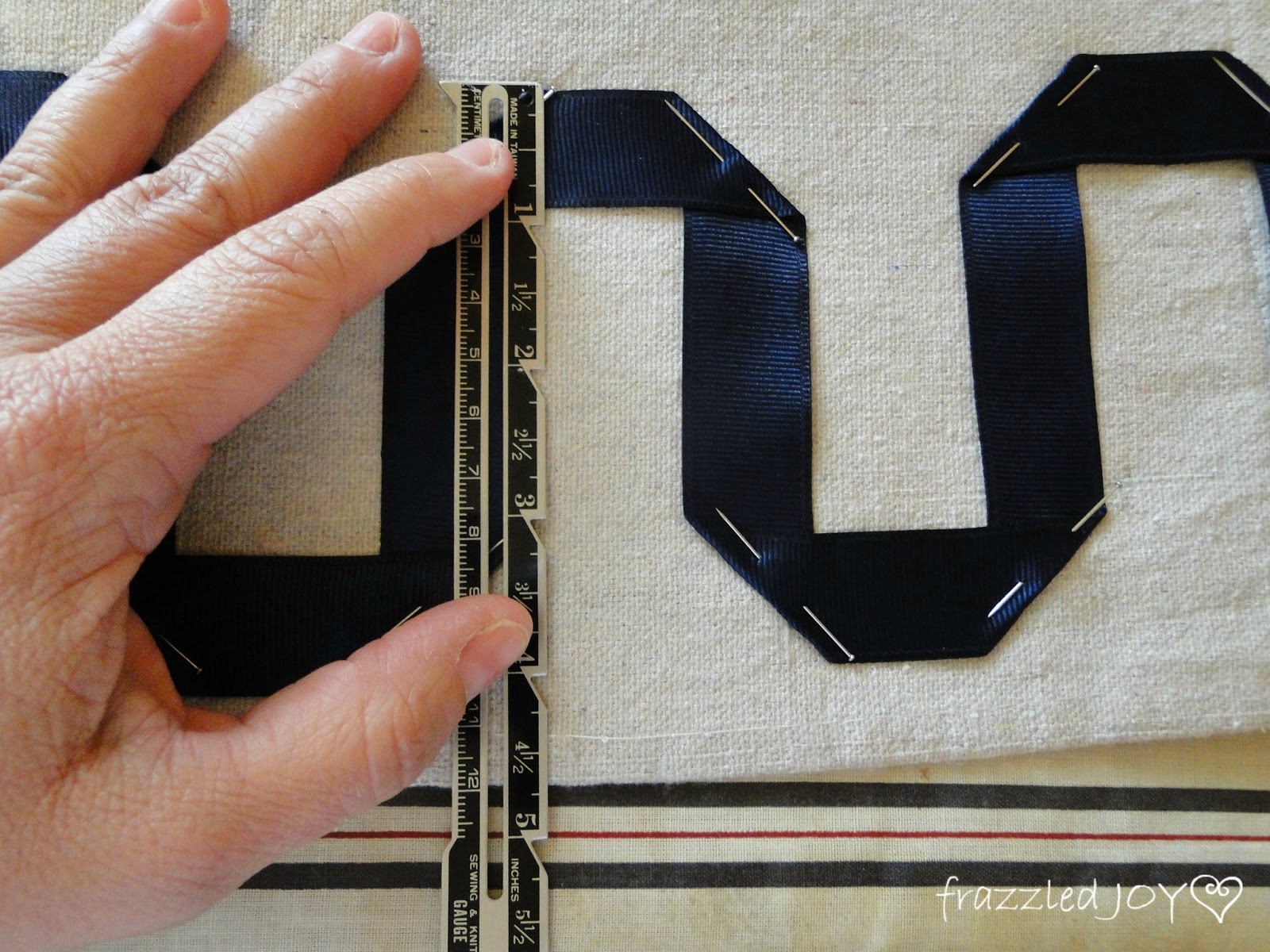 Then I measure the distance between the points at the top and bottom "u's".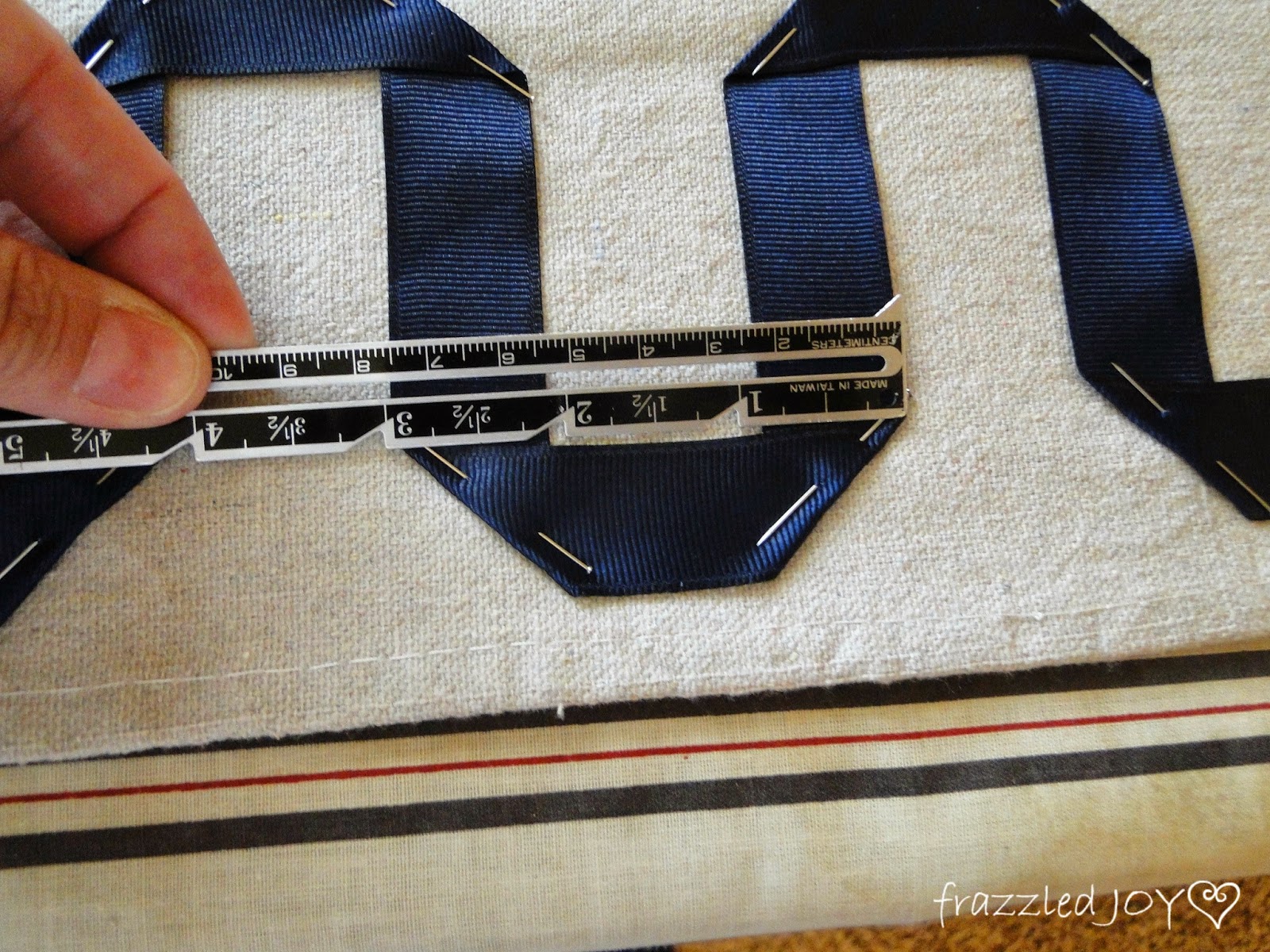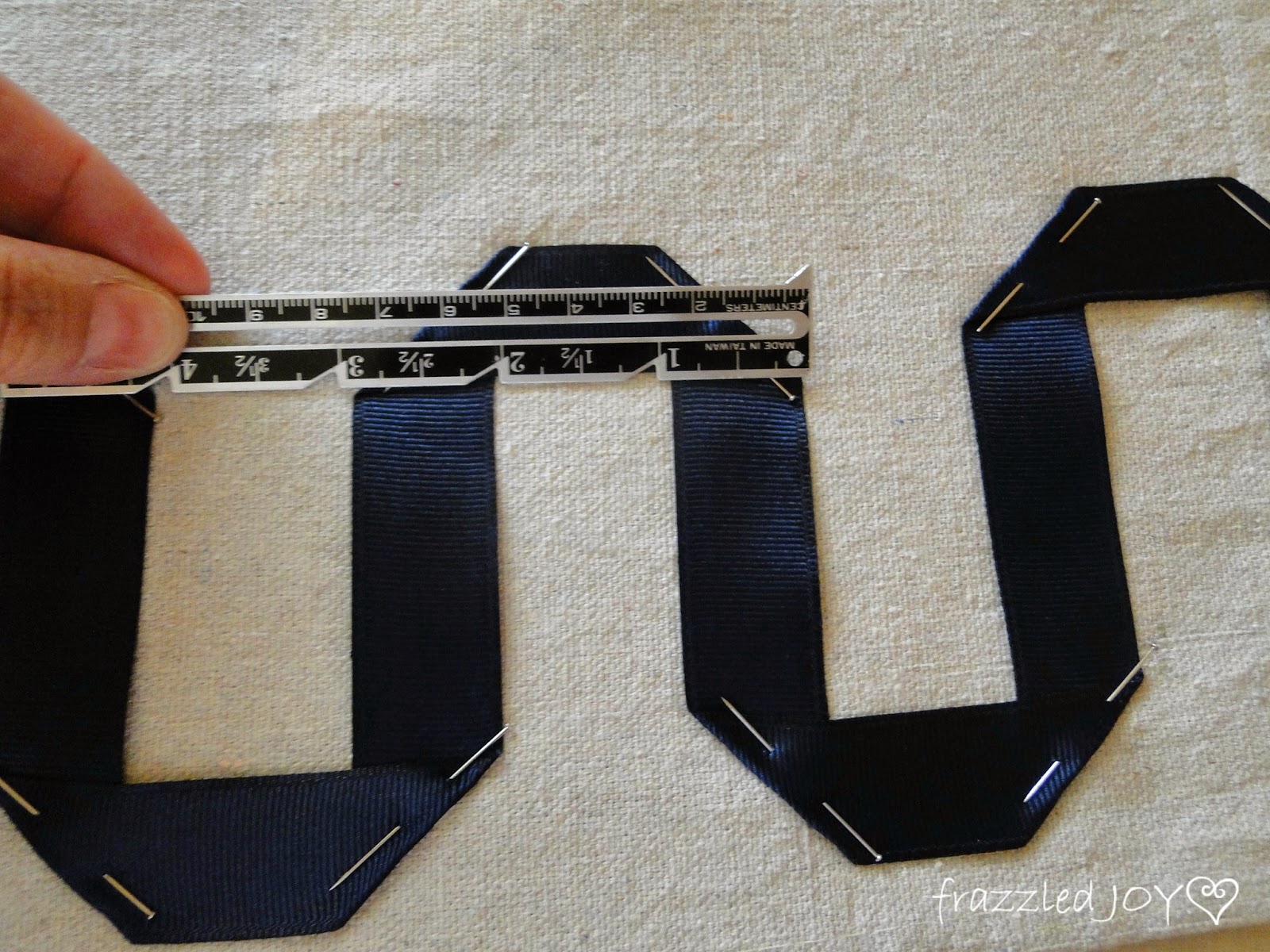 By keeping these three spots measured and uniform, everything else will be uniform. I feel like I'm pretty good at eye-balling a straight line, so I did not worry about using a level on the straight parts. Also, I'm not that concerned about it being perfect!!

After I got it all pinned down I pondered how I was going to hold to design in place. Originally I planned on using the iron-on hem tape I used before to apply the ribbon. But, as I was folding the ribbon for the design, I realized that would not work since both sides of the ribbon were exposed. I toyed with sewing it down, for about two seconds, and then I decided glue would be the best bet. Yes, I said glue!!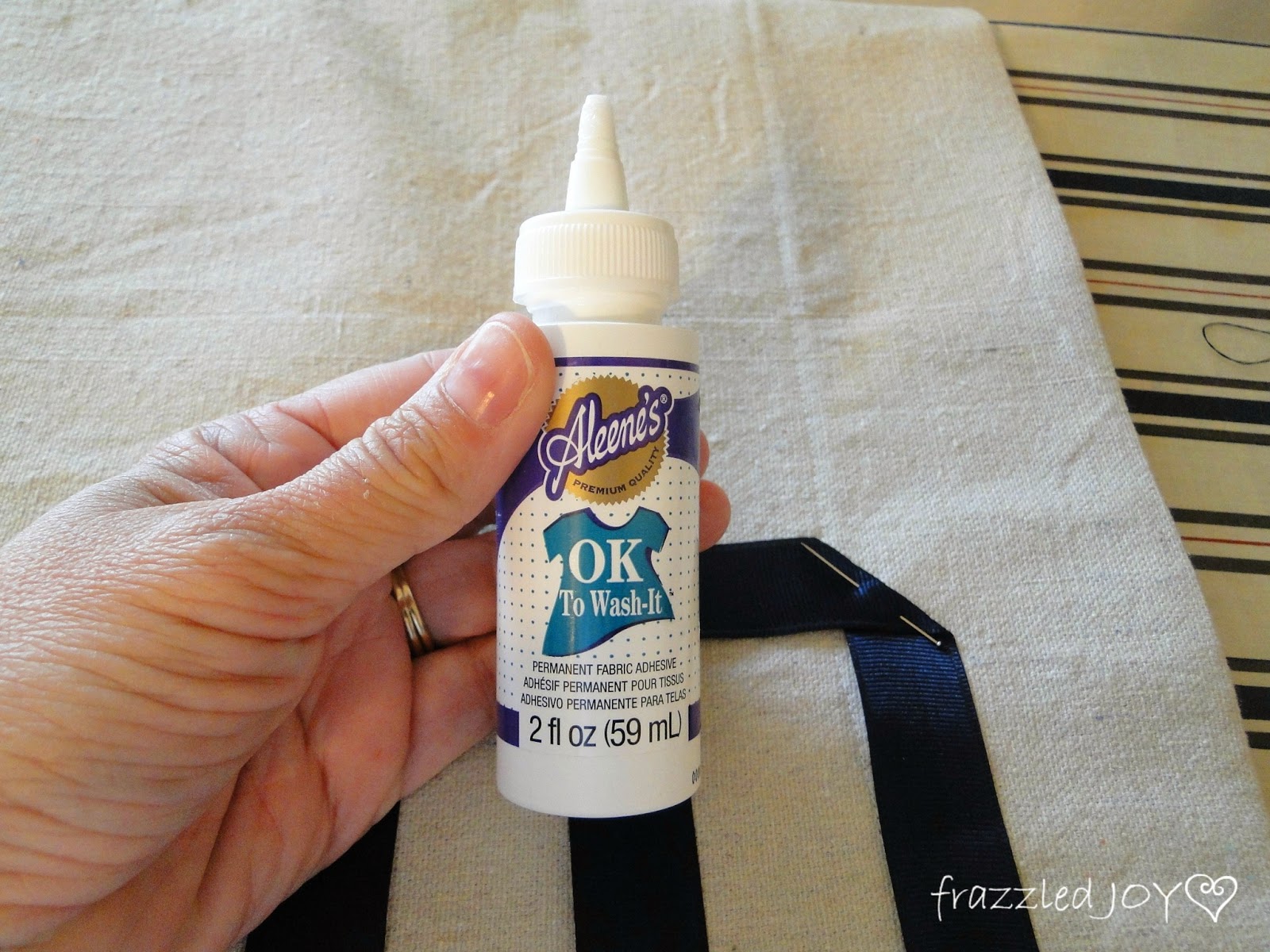 I shopped my local fabric store for just the right option. I had considered hot glue, but I knew I would probably want to throw these in the wash at some point. So, I went with this, and I am very happy with the outcome. (not sponsored – just sharing :)) It dried clear, was not crunchy, held well, and of course I can wash it!! The other bonus of this over a couple of other products I looked at was drying time. Some needed to be left alone for several hours, this one was dry enough for me to move the piece around after about 30 minutes, which made the project go a little quicker. All-in-all the ribbon detail took an afternoon including drying time. Well worth the look in the end if you ask me!!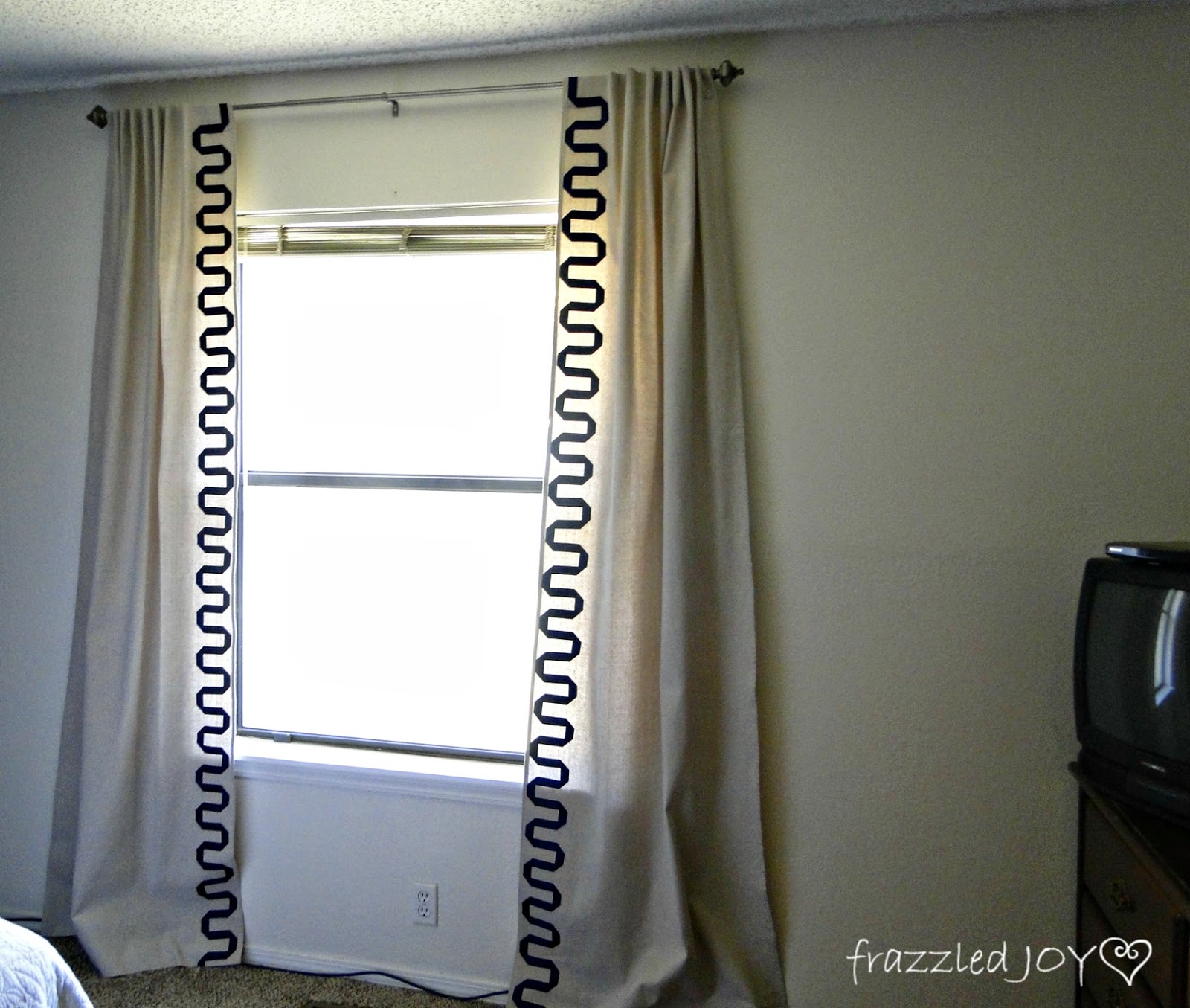 Thanks again for your encouraging words throughout my master bedroom redo!! Lots of little things to finish up in the next couple of days and cleaning everything up (if you could only see the sides of the room not in the pictures!!). I can't wait to show you the finished product on Thursday!!