Hey friends! Hope you are having a great week so far! It's been pretty warm here but we've had lots of sunshine so I'll take it! Remember how I shared the progress in our master bath area? Well, I'm excited to report that I finished up the accessories and I am in LOVE!!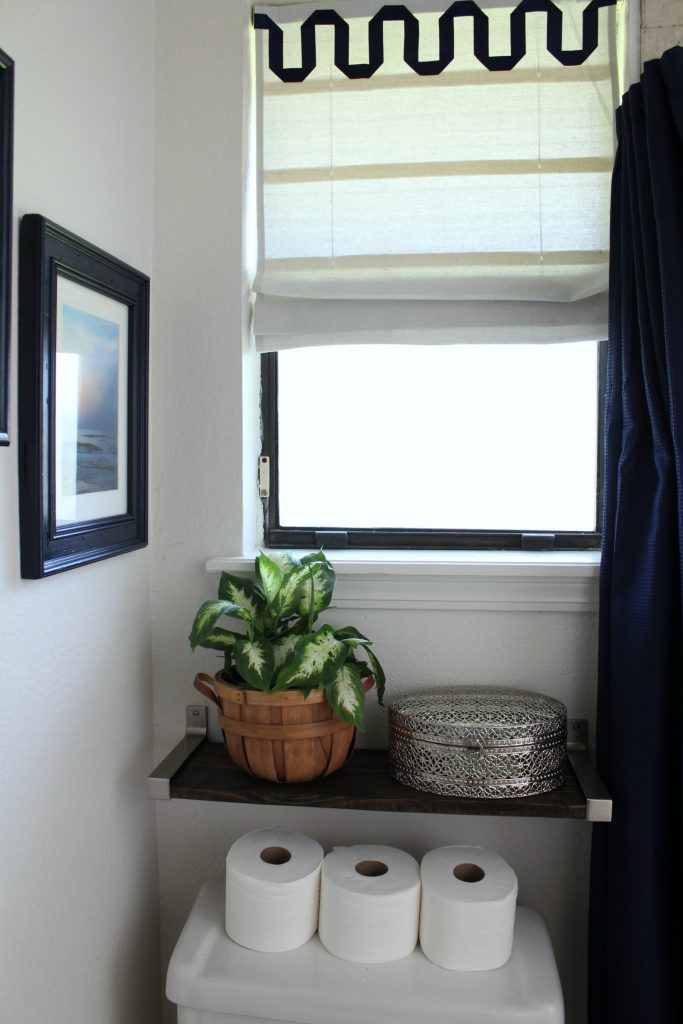 It's amazing how easy it is to get things done when you finally decide to do them! HA! I actually already had all the things I needed to complete this space, aside from the pictures and the plants.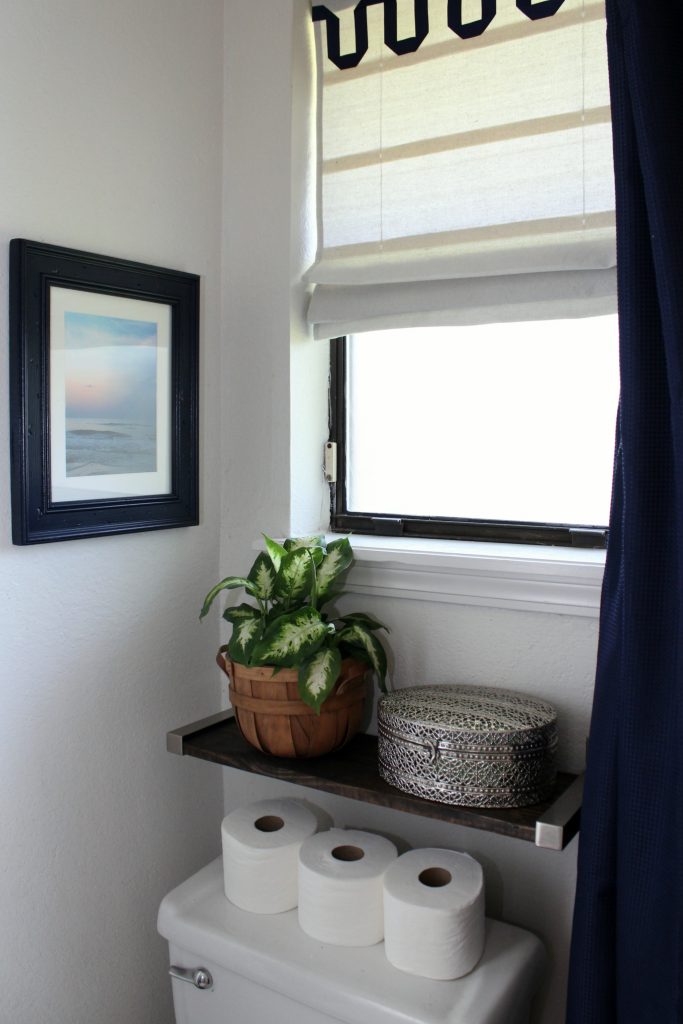 The shelf brackets (from IKEA) and wood for the shelf were leftover from our other bathroom makeover. I had bought enough for three shelves, not knowing if I would use two or three. I decided on only two and I loved the look of the open shelves in the bathroom so I decided to save the other bracket and wood for our bathroom. Perfect fit!
The silver basket I bought on clearance at Hobby Lobby months ago with this purpose in mind! The basket holding the plants is from my stash, the frames and mats – also from my stash. So, really, accessorizing this space cost me around $15 – 5 for the photo prints, 5 for the plant, and 5 for the silver basket. The prints were pictures we took on our beach trip last summer. Have I mentioned how much I love the beach??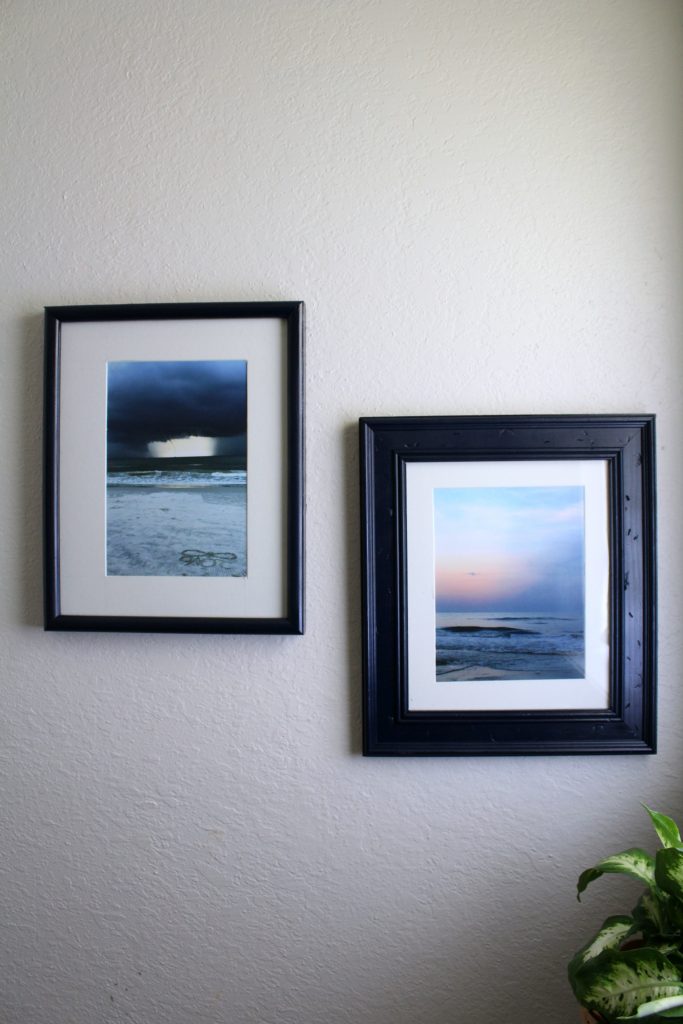 I took these before pictures really quick before I started any of this work about a month ago.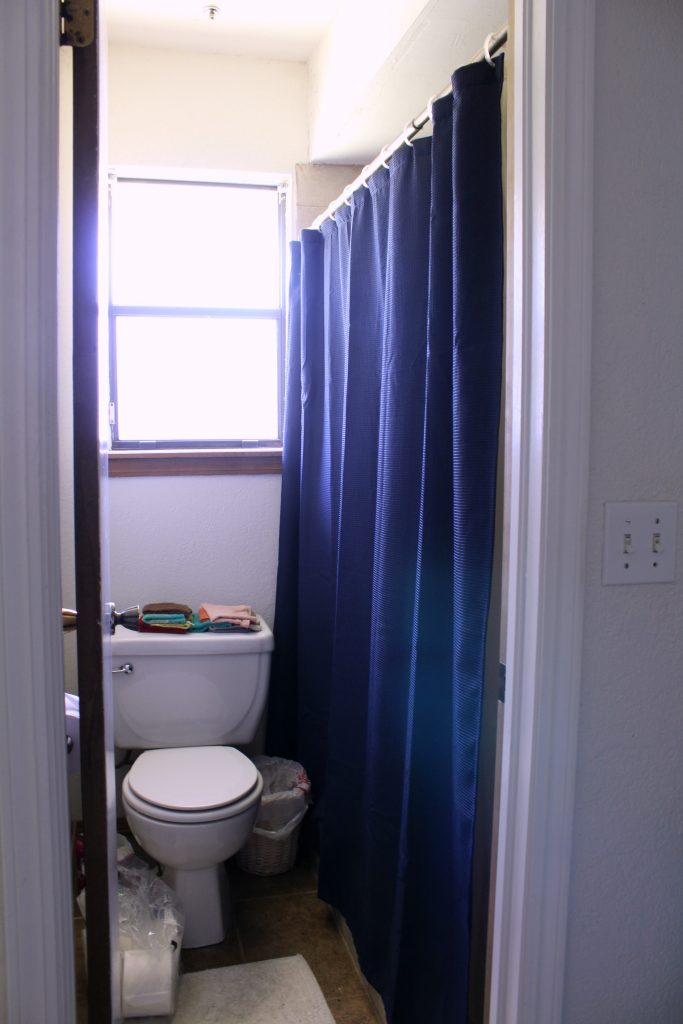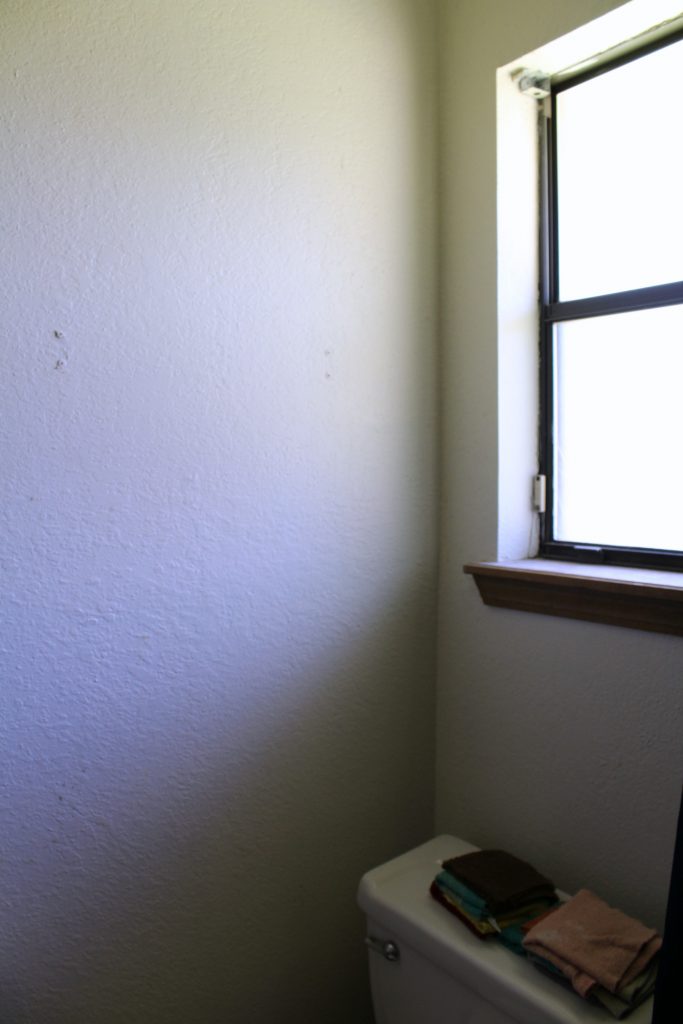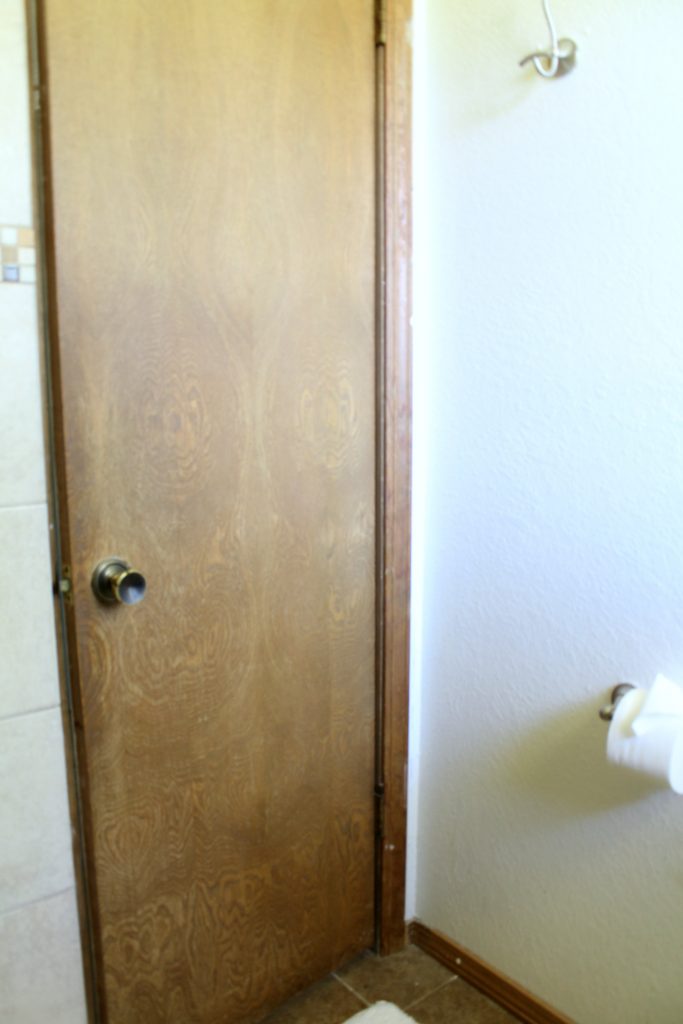 The painted trim and door obviously made a huge difference.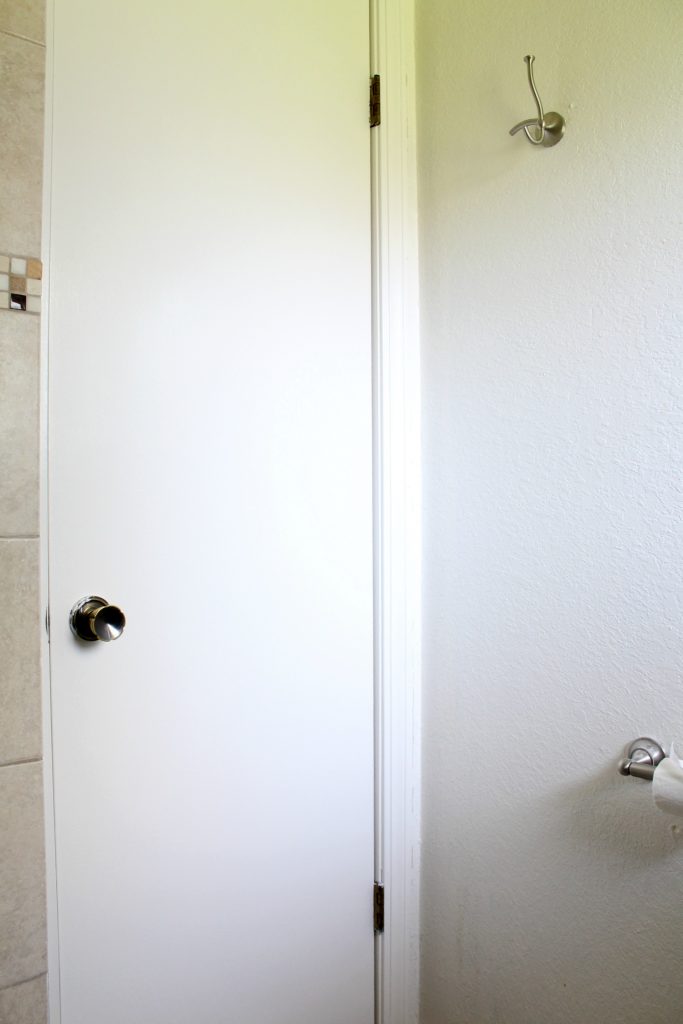 And the accessories add the finishing touch that this space was so desperately needing. It actually looks like a grown-up space that people actually live in rather than a kids apartment! (I promise the shelf is straight, the back of the toilet is crooked, it was that way when we moved in, and it's always drove me crazy…but not enough to get a new toilet.  😉 )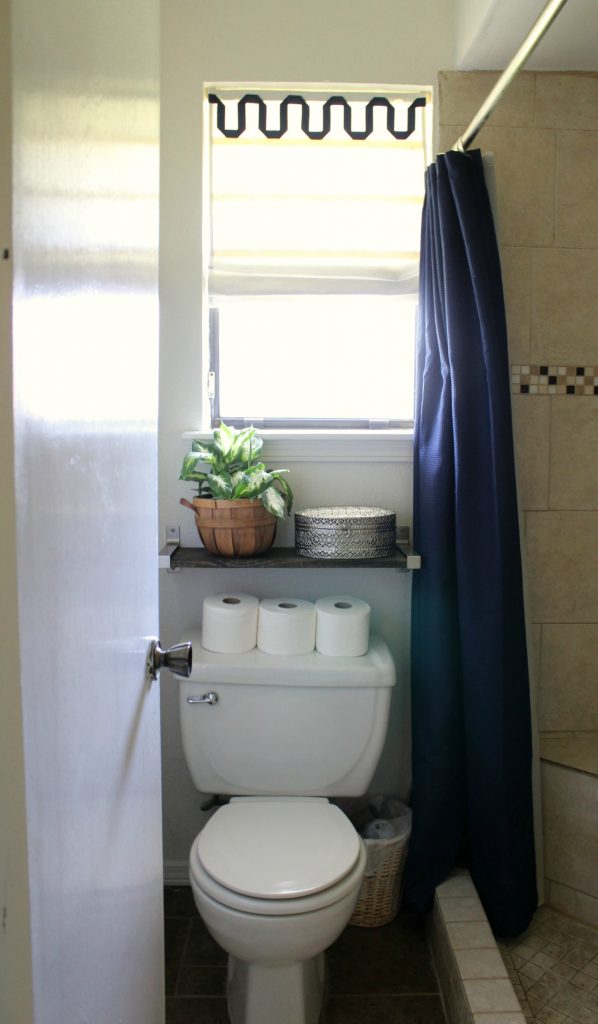 Seriously one of the easiest makeovers, and one of my favorites.
I must confess that I still have some touch-ups to do on the ceiling and I'd love to find a new, more interesting light fixture for the room. But, let's be honest and say that I'm gonna call this room d.o.n.e. for now!
So gratifying to mark something off the list that's been there for a long time! What's on your list? Pick something at the bottom that's doable and give yourself a treat!


Linking up with The Creative Circle