Good news friends!!  In the midst of making a space functional for your family, you do not have to sacrifice design!!  
Sometimes I tend to slap a band-aid on the problem areas just so I come move on – because I feel stuck and I can't seem to find a solution. I'll go back to my running example – our entryway. If you notice in the pictures, I had hung hooks on the walls inside the door for the kids to use…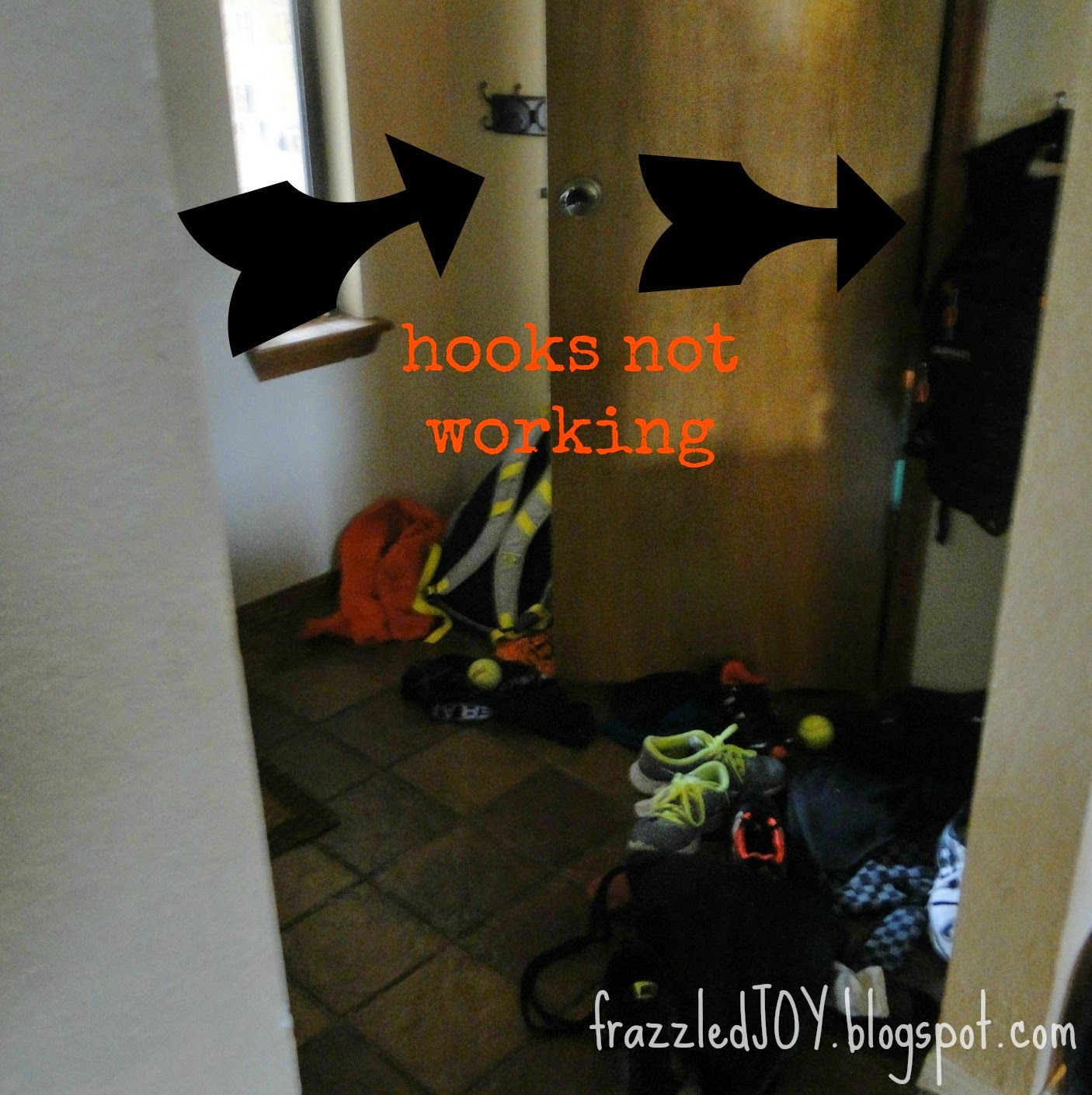 But the space where I hung them were small and the hooks were too close together for large items like backpacks and coats.  Band aid did not work.
Sometimes I tend to leave things as they are in their non-functioning state because I can't have all I want.  You know, I can't afford to knock out that wall, so why bother…  Anyone else relate??  
But, you can make a space function for YOUR family and make it pleasing at the same time.  
My go-to place for inspiration these days is Pinterest.  Maybe you love design magazines, or the latest Pottery Barn catalog.  Whatever gets your creative juices going.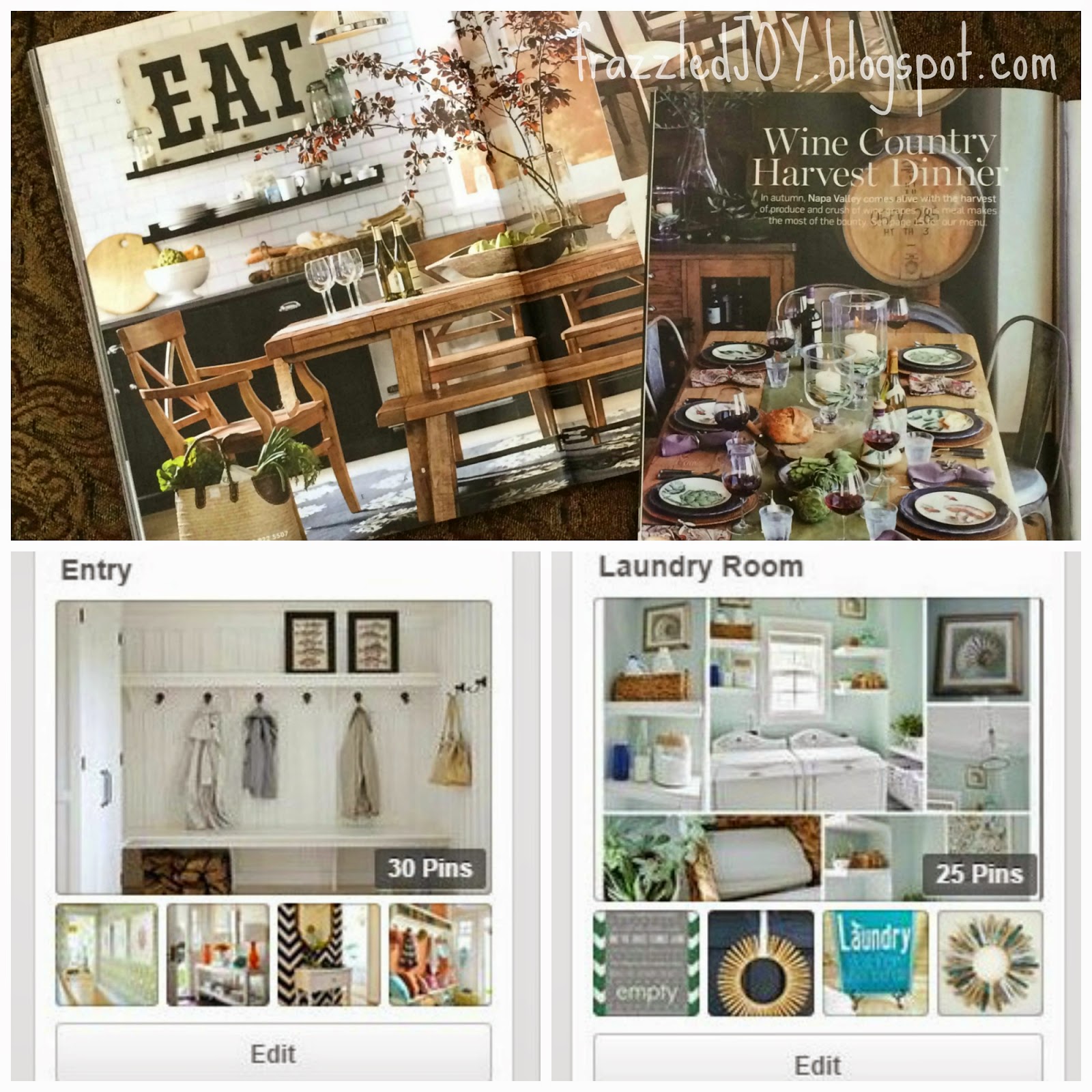 Step 4 : Collect some pretty inspiration
Form and function wrapped into one – it is possible.
To see other posts in this series click on the link below