Okay so I don't know about anyone else but I LOVE spring!! And, I'm really looking forward to it coming here to stay :). I will say though, the past few years, spring activities so consume my time that before I know it summer is here!! We do our best to maintain a balanced schedule (I shared with you last week how I try to keep up with said schedule). We only allow the children one activity at a time (aside from piano and church which is year around), but let's face it – we have four kids. And as our kids get older their one activity has become a lot more time consuming. Then, to top that off, their are our things. My husband stays busy year around now as our church is growing and with more people comes more activity. (A blessing.) And, even though I have chosen to not work outside the home, I do still try to have a few things for myself – weekly Bible study, outings with friends occasionally. Needless to say, in the past month, things have amped up here at the Greenwood house – and I have started to feel a little crazy.
I have never been great in water. I love the look of it, the feel of it, even the sound of it, but put me deep in it (anything where my head cannot be completely and comfortably out of the water), and you have one panicked lady. I probably know how to swim enough to stay alive, but try and tell that to my brain. I tell you this to explain this is how I feel in these overwhelmed seasons of life. I feel like someone pushed me in the deep end of the pool and I am doing all I can to keep from sinking to the bottom. Do you ever feel this way? I'm sure some of you do. I have conversations weekly, if not daily with other women about how stressed they are. How they're just not sure how they are possibly going to get it all done. Good grief!! When did things get this bad, that we are in distress mode all. the. time.?? And, we know we are not anywhere near our best at this point. As a matter of fact we are mostly at our worst. I tend to snap at anyone that dares cross my path at that moment, and over the stupidest things.
I have resolved to take back my life. I am sick of feeling like the water is rising up over my head. I shared this photo on Instagram several days back when I had one of those drowning moments.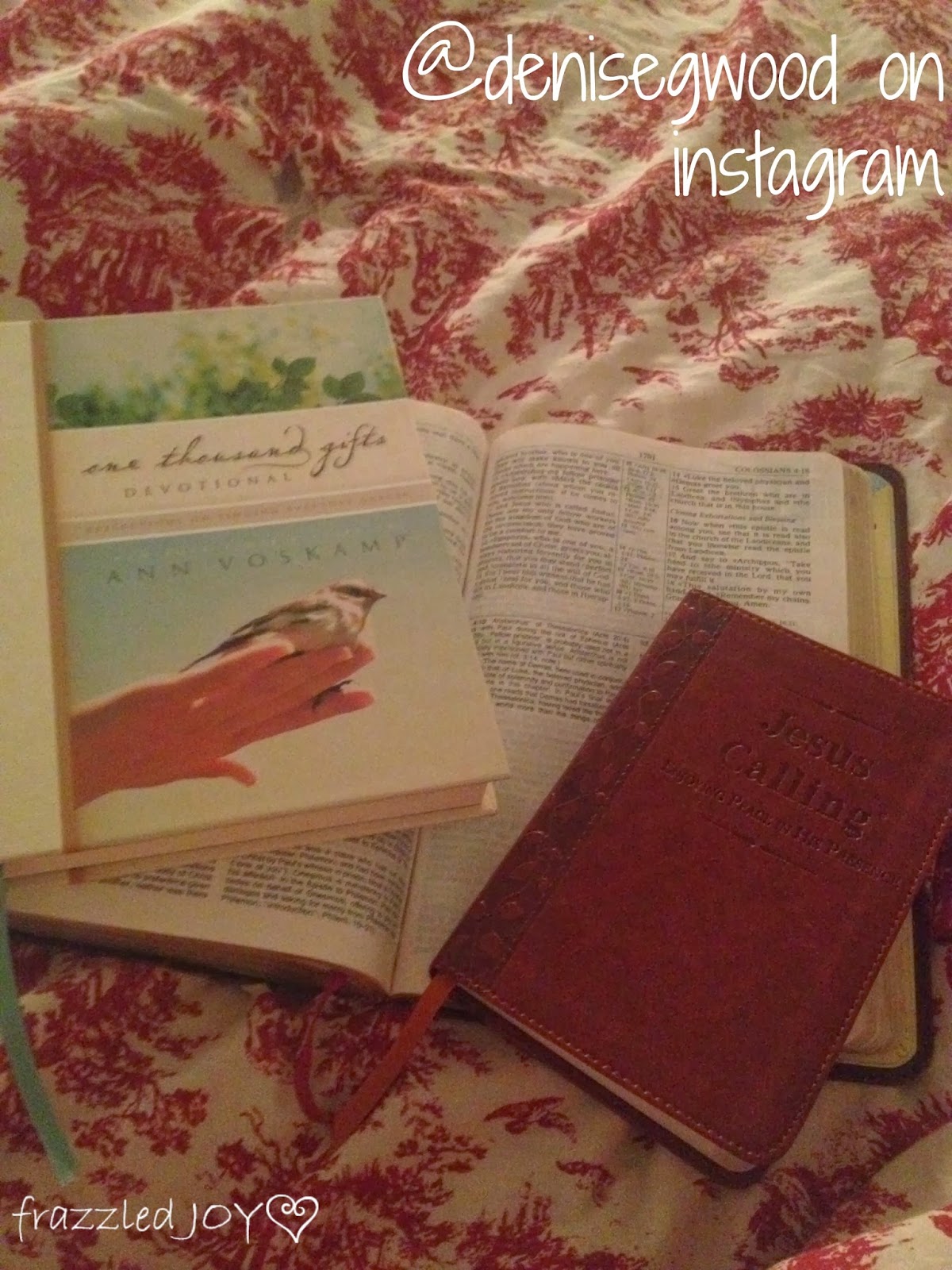 Because for me, in these times the best thing for me to do is to turn to The Lord and asked Him to direct my path." And, you know what, He does and He has. God doesn't want this craziness for us. Jesus says in John 10:10 "…I come that they may have life, and have it abundantly." Abundant life – yes, that is what I want. And again, God tells us in His word where to get that – Jesus – Ephesians 3:20 says "to Him who is able to do far more abundantly beyond all that we ask or think according to the power that works in us." Power in us – The Holy Spirit. We might not feel able ladies, but He is able. He is showing me what He considers to be my top priorities, and what He thinks I should be focusing on and how He thinks I should do that. Really – all laid out for me. Now, not every detail is ironed out and I don't expect that 'cause really I would just screw it up if He gave it all to me at once. But, I will take the first step to a better life, and walk with Him to abundant life.
Won't you join me? Put down your smart phone, or your packed planner and walk hand in hand with The Lord in the life He intended for you, rather than the one the world has told you you should have.