I have been a silver girl for as long as I can remember, but lately I have jumped head-first on the gold-lovin' band wagon!
I shared with you my fall mantle a couple of months ago, but last week I got the itch to add just a little sparkle and shine. A last minute something before the day we gather. So, after a quick trip to Hobby Lobby and about 45 minutes of crafting I had this lovely gold, sparkly banner.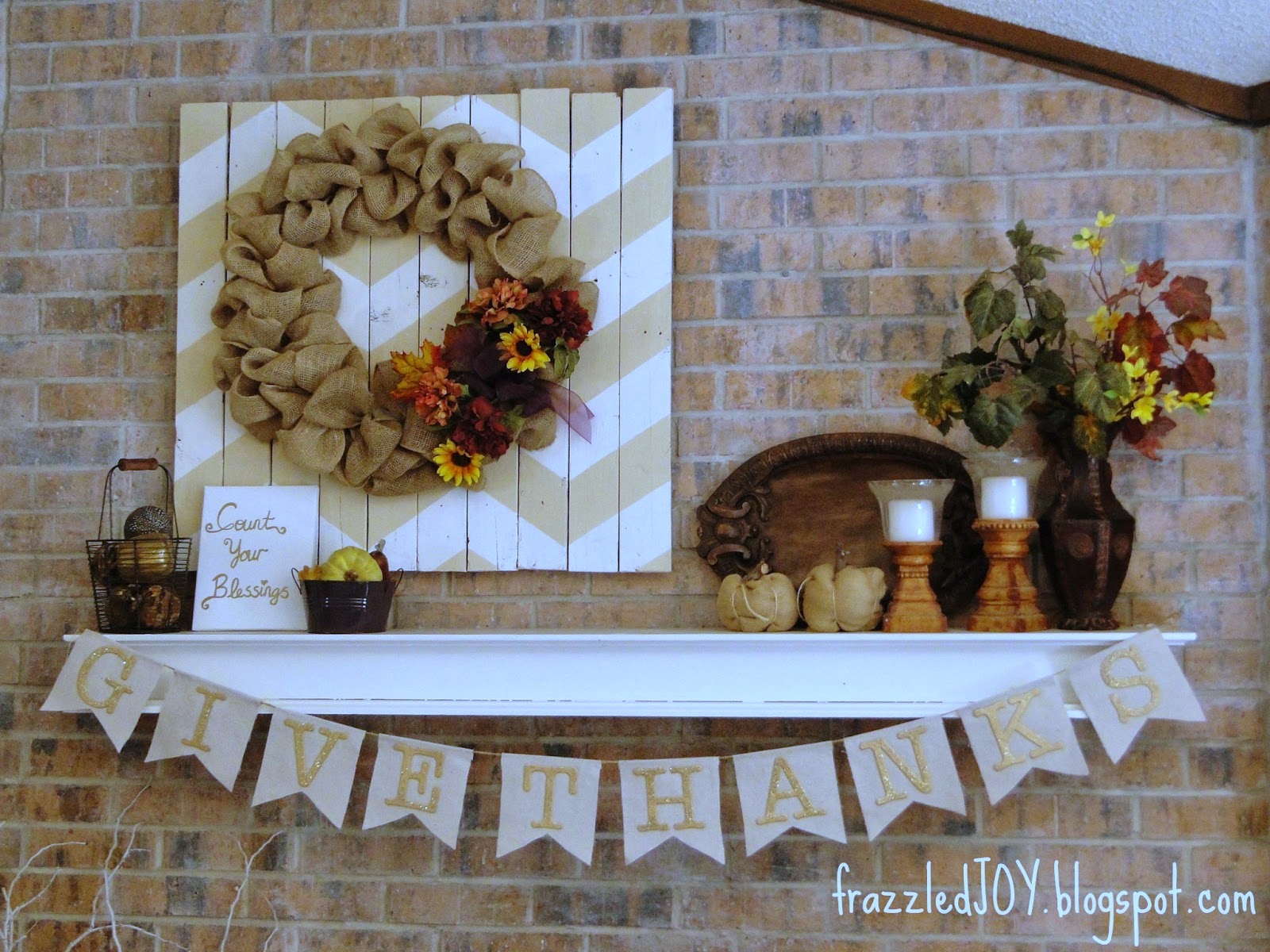 Here are the supplies that I started with.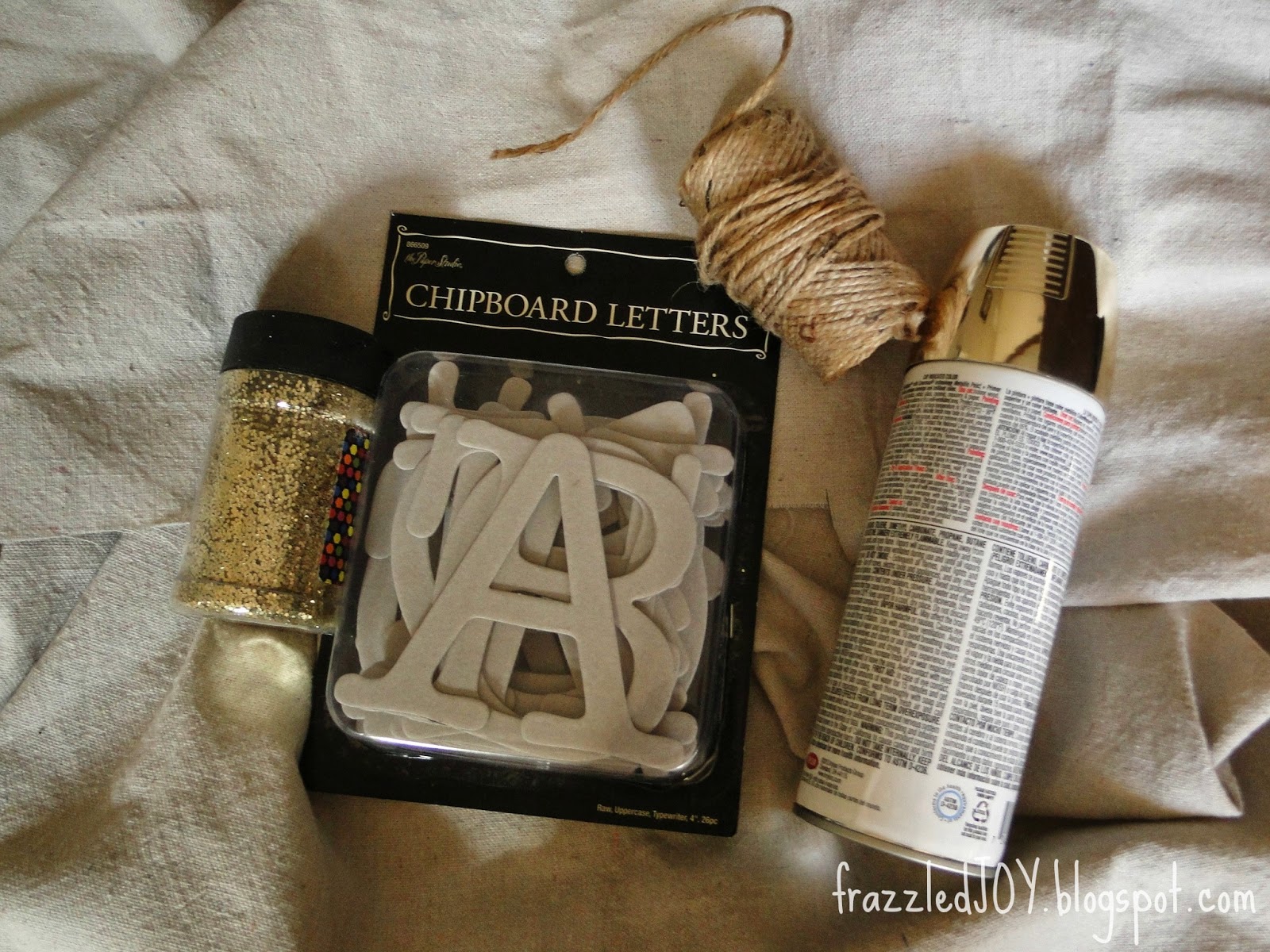 Some scrap canvas (dropcloth of course), gold spray paint, gold glitter, jute, and a set of chipboard letters. If you are a crafter like me, you probably have most of this in your stash. The only thing I had to purchase were the letters, and they were half off – so I scored some sparkle for less than $3!!
First I cut the canvas into rectangle pieces that were a little bit bigger than my letters. (I really eyeballed the first one by finding the widest letter in the bunch, laying it on top of the fabric, and cutting.)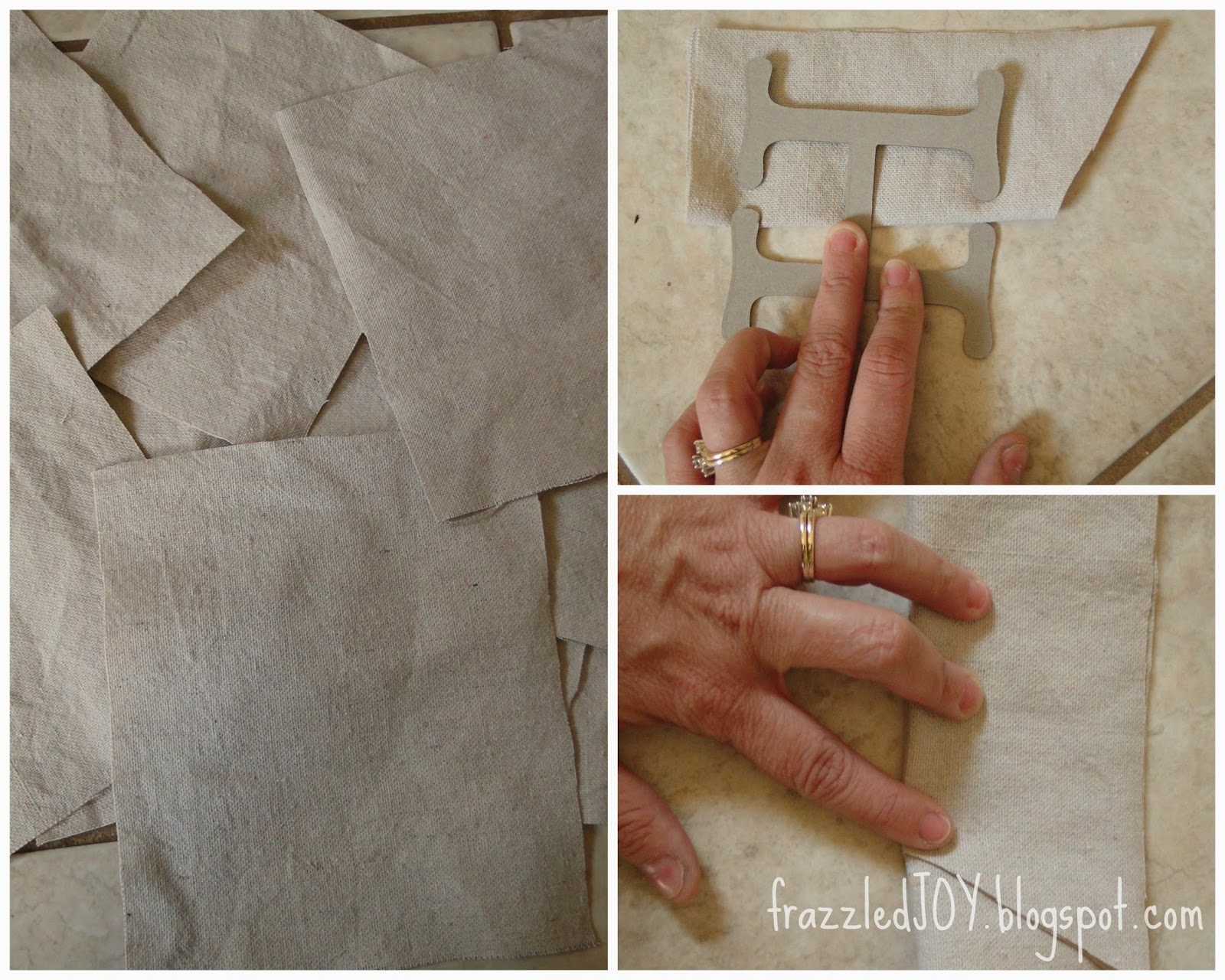 Then, I folded a piece in half long-ways, again using a letter as my guide, cut a triangle off the bottom to make the notch. I used that first piece as a pattern to cut the notches from the rest.
Next it was time for sparkle.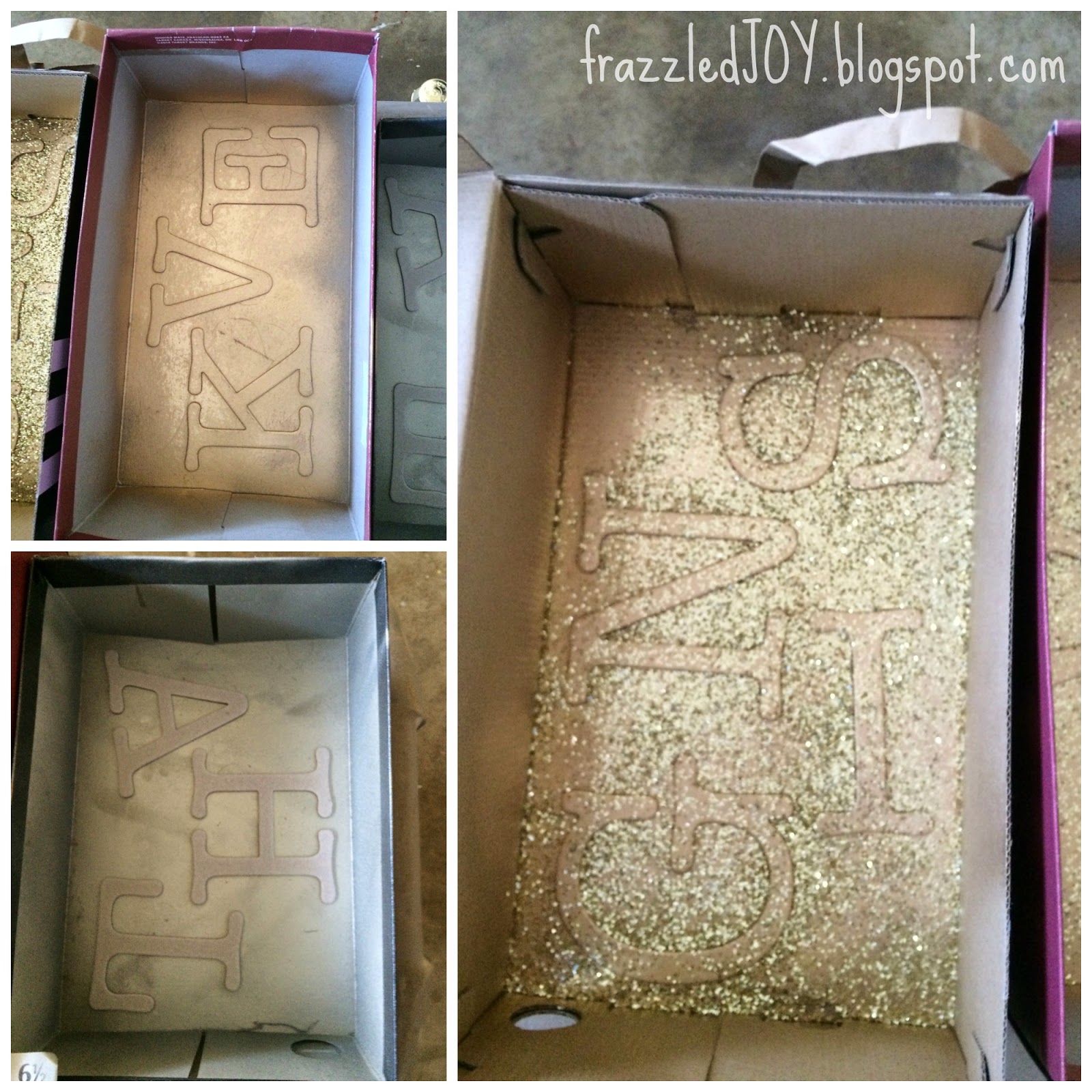 The letters got a coat of gold spray paint, and a generous sprinkle of gold glitter. If you spray and sprinkle quick enough, the glitter will stick just fine to the wet paint :).
Attaching the flags to the jute is fairly simple.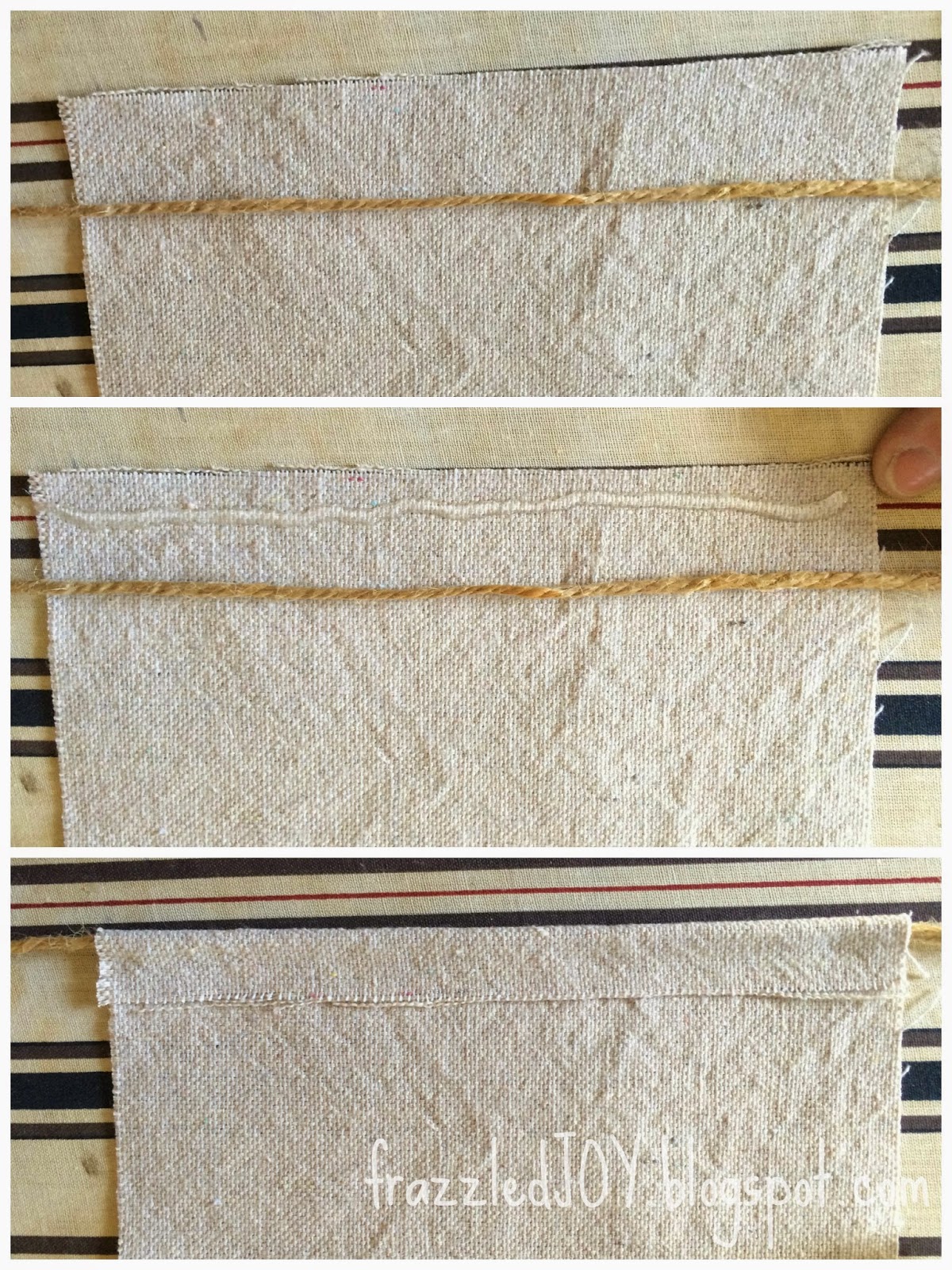 Apply a thin line of hot glue, and fold the edge over the jute. Done. Well, after you repeat this for all the flags.
Then I used hot glue to attach the letters to each flag.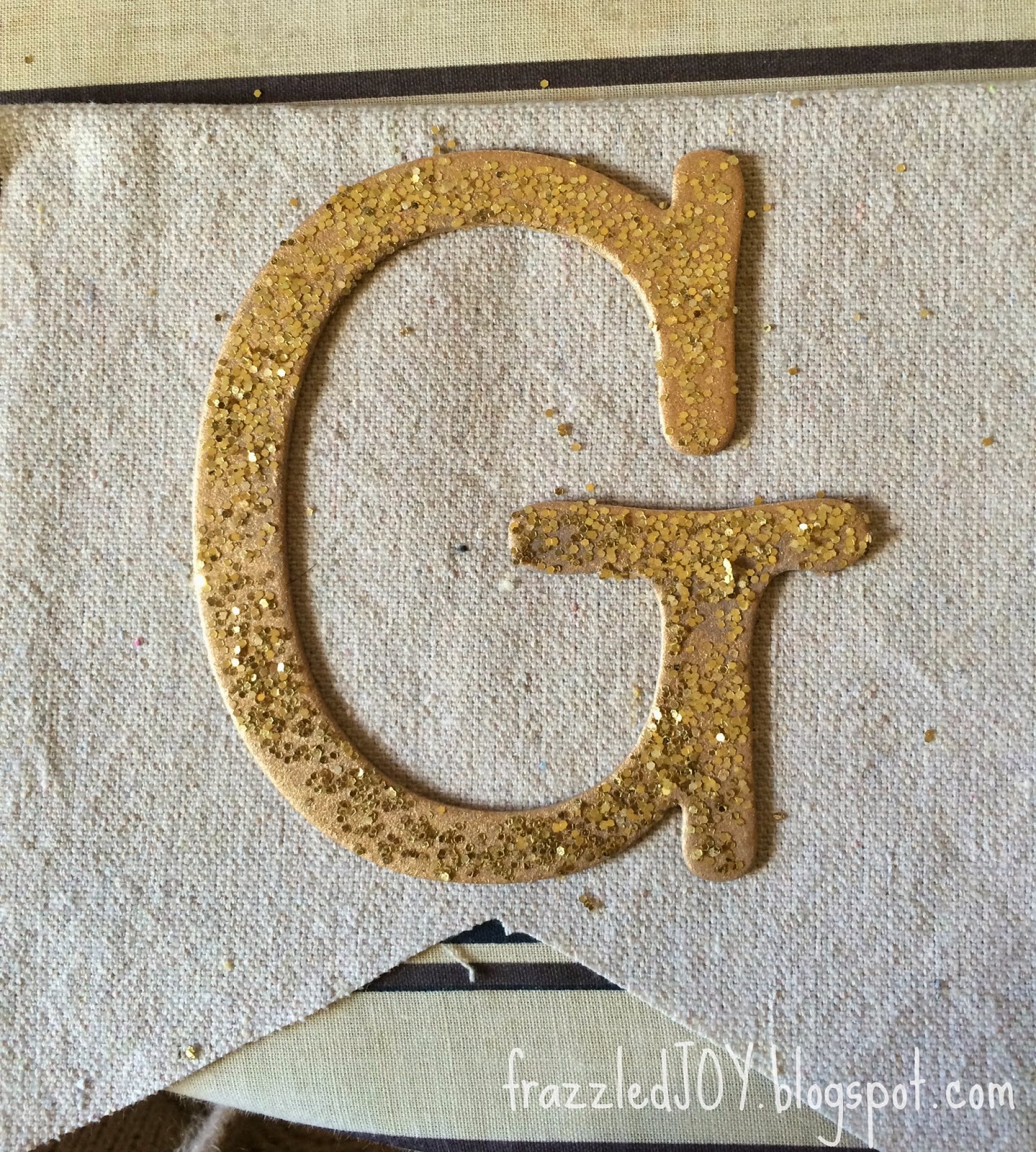 If you've been around here long enough, you know that I don't require anything to be perfect in this house, so no two letters have the same amount of glitter. I did not take the time to hem the edges of the flags, or even fray check them. I rather like the raw edges.
So, for 45 minutes and $3 I added just the special sparkly touch my mantle needed!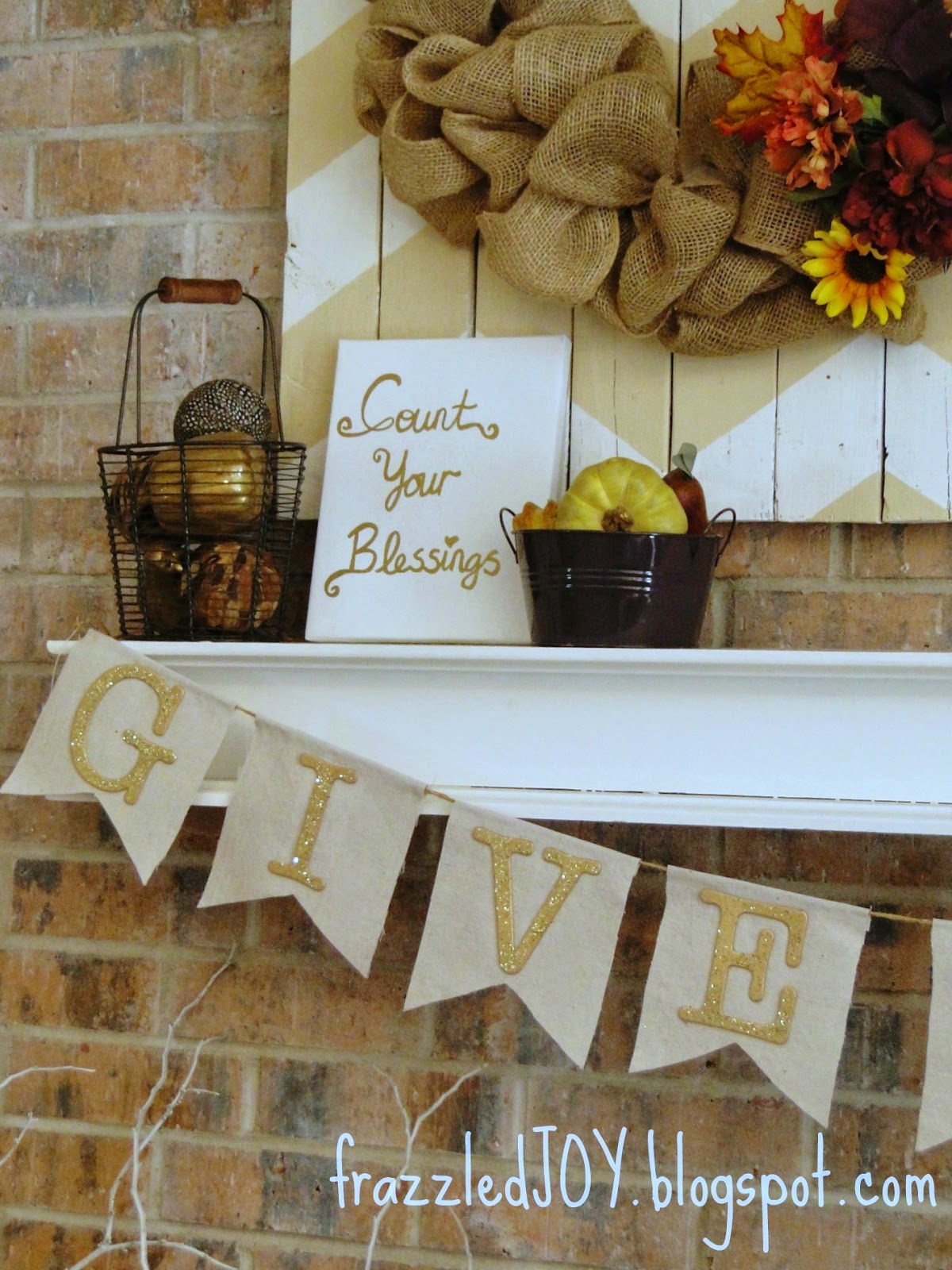 I'm taking some time off to finish getting ready for Thanksgiving, and to spend time with my college boy on his first visit home! Praying everyone has a blessed and safe Thanksgiving!!