Hello there friends! It's time for a One Room Challenge update again!! Ack!!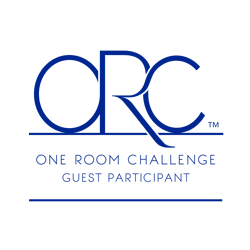 I really enjoyed a few days off with my family for fall break. We did a whole lot of nothing really. And it was wonderful. My favorite part?? – sleeping in. No, seriously, I am NOT a morning person. So several days of 6 and 7 am in a row have been killing me. I needed a couple of days to catch up on my beauty sleep!
So, back to the update. Ya'll were so sweet last week! I was a tiny bit discouraged with the progress, and you were so encouraging! Thank you sooo much!! I'm happy to say that I feel much better about everything this week! The desk came back in, I finished painting the credenza, and things are no longer all. over. the. floor. Here's a look at the desk. Can you believe the difference?? (ignore the pile of cords – I'm working on that)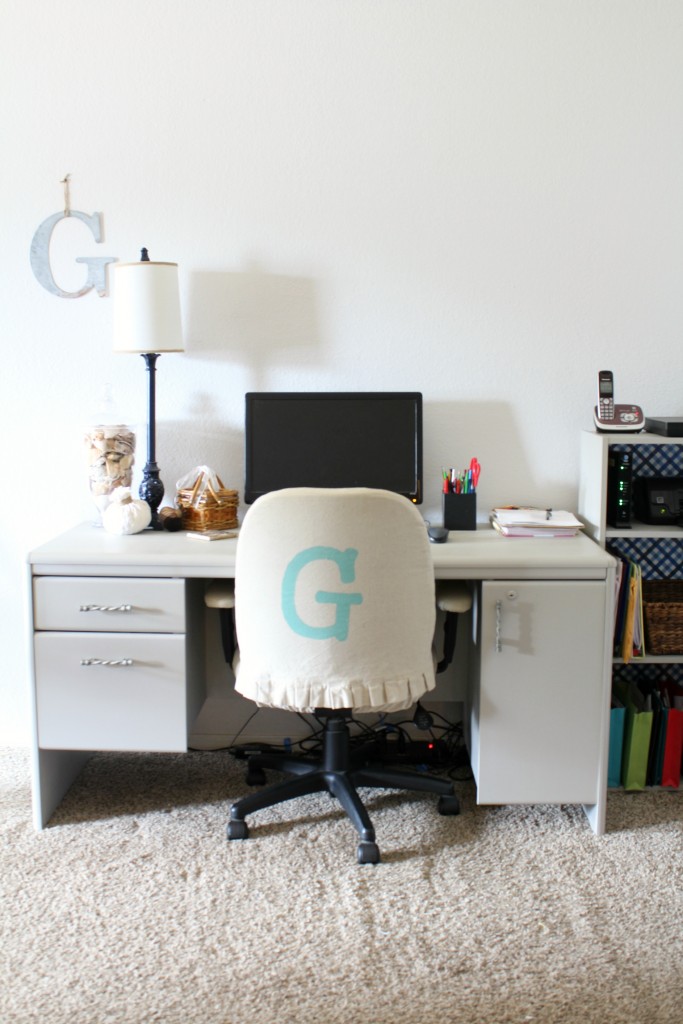 Need a reminder of the before?? Here it is.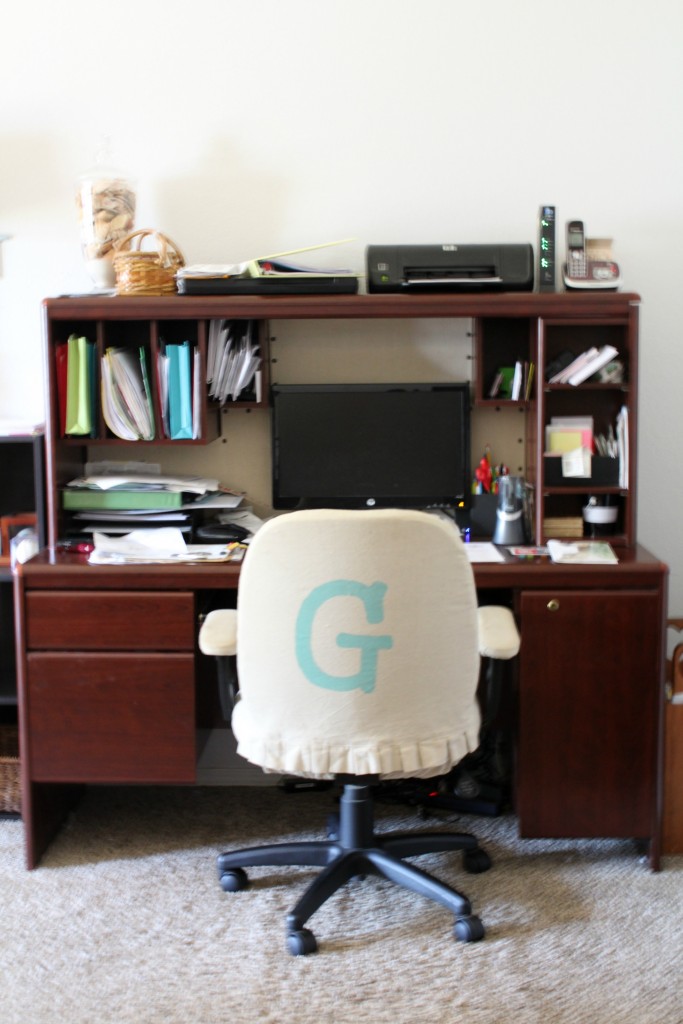 We removed the hutch, painted it with the same DIY chalk type paint I used on the bookshelf from last week, and added this awesome hardware provided by D. Lawless Hardware. Losing the hutch was huge, but lightening up the color was a big deal too. I'm saving the credenza for another post. Can't give everything away at once! But you can see a peek of the color I chose in the corner of this pic. 😉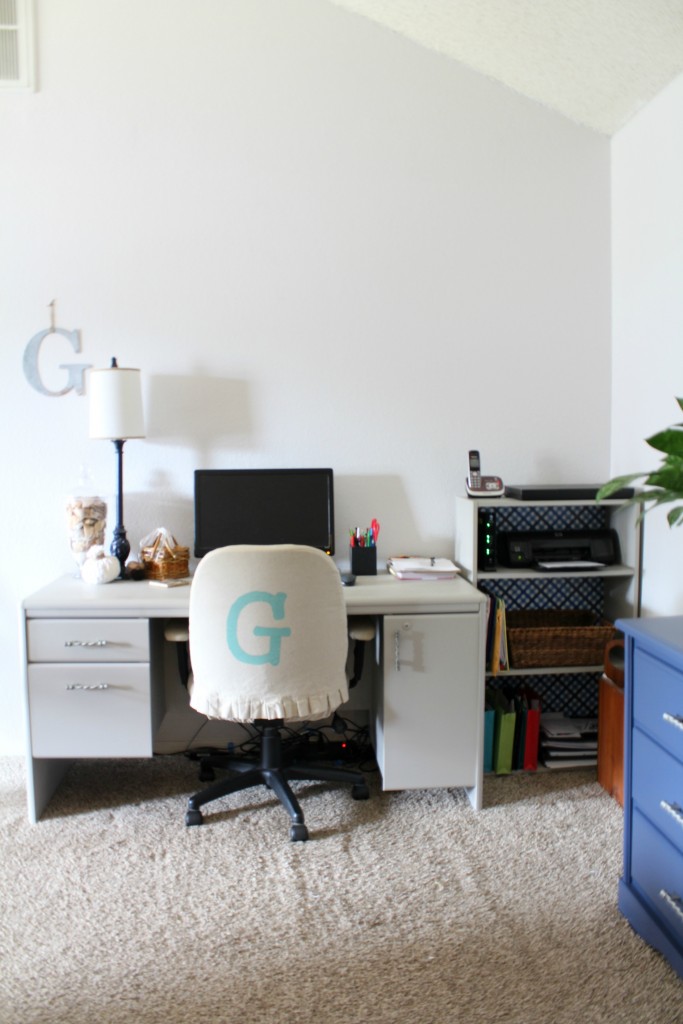 I'm over the moon in love with this desk now. (yay!!)
To review here is the punch list
*paint furniture
*organize computer hardware
*organize other desk stuff (which will include purchasing new organizational containers and such)
*create an inspiration board
*find new desk chair
*accessorize and fluff
At least this time I had a couple of things to cross off!! Ha!!
I am focusing this week on finding a chair…, and creating the inspiration bulletin board. I will also be doing some shopping for cute organization and storage for this area. We are the kind of people that need some things in our face out in the open or we will forget about them. Hence, the need for cute organization and storage. 😀
This makeover is definitely less stressful then some I have taken on in the past, and for that I am thankful! Need to catch up?? Check out previous posts
Be sure and hop over to Calling It Home and check out the other updates. Between the talented featured designers and the equally talented guest participants, there is a LOT of inspiration to be found!! Thanks again to Linda for creating this challenge to spur all of us on to completion!!