Everyone needs a space in their home for a 'home office'. There are always bills to be paid, checkbooks to be balanced, and papers to be filled out. Did I mention papers? There are always papers to be filed, stored, held onto. A laptop in your lap does not a home office make!
Maybe you are fortunate enough to actually have a whole room dedicated to a home office, but I would venture a guess that's not the case for most of us. So, what are we to do?? Find a space in your home, a corner at least, that you can devote to this need. At our current house that place is the back corner of our living room. It really doesn't matter where, it just needs a space, and it doesn't have to be a big space. It just needs to house the necessities.
I mentioned some of the necessities to this home office space, but let's review, and put it all in one place.
*paper storage – things that you need handy – schedules and such
*other office supply storage – pens, pencils, tape, stapler, etc
As with all spaces, determine how your family functions. I've mentioned before we are pilers, so I have allowed a space for a pile. However, the desk becomes a landing place for all things paper that no one knows what else to do with. And after a week or two, it can look like this.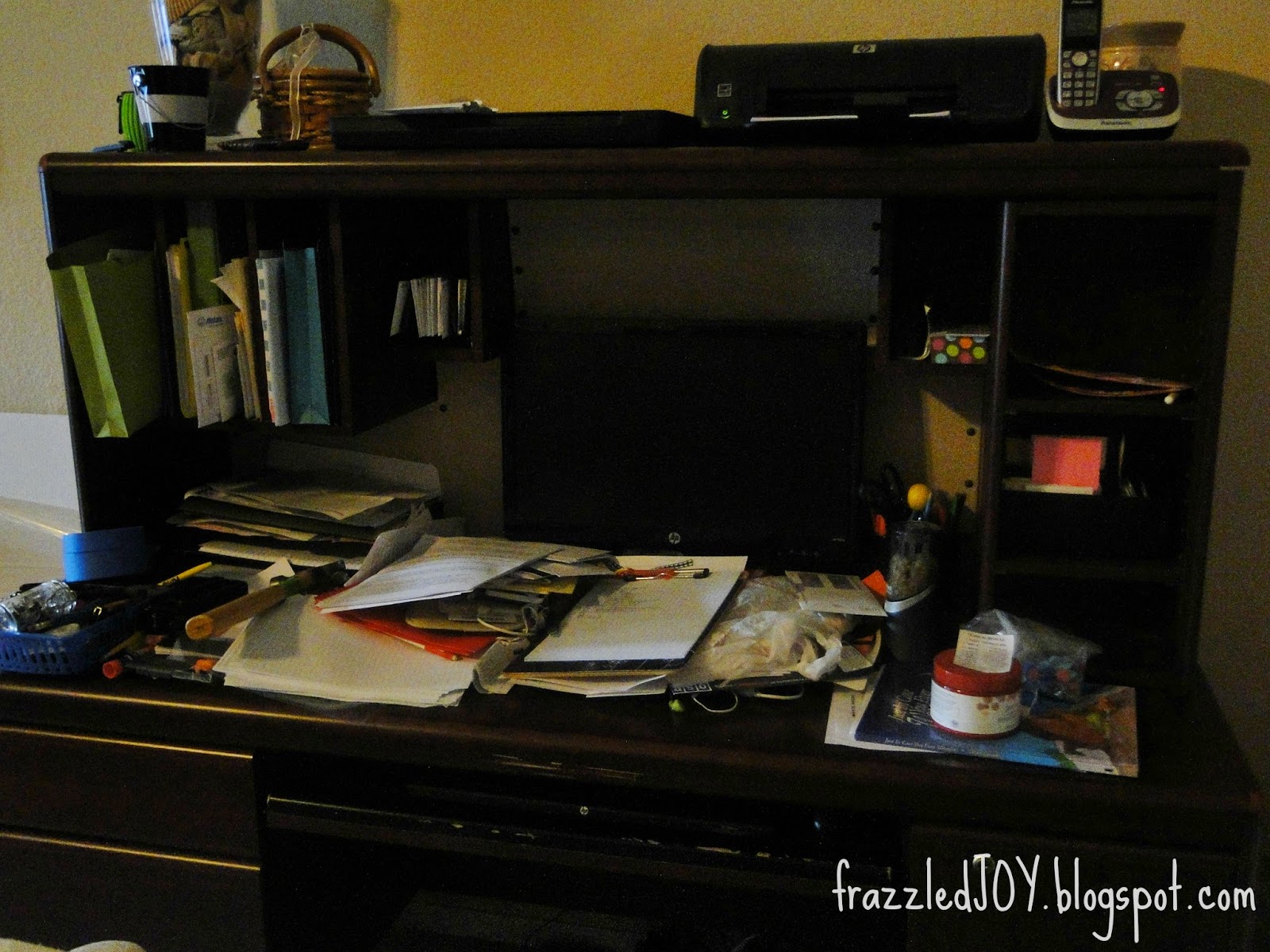 Then I have to address the piles…
The other thing I know about my family is if they can't see it, they won't look for it. You know what I mean, right. If it's not right in front of their face they immediately assume it's not there and say "mom, where is such-in-such??" So, because of that I make sure the essentials are in plain sight – blank paper, bills, schedules, pencils and pens.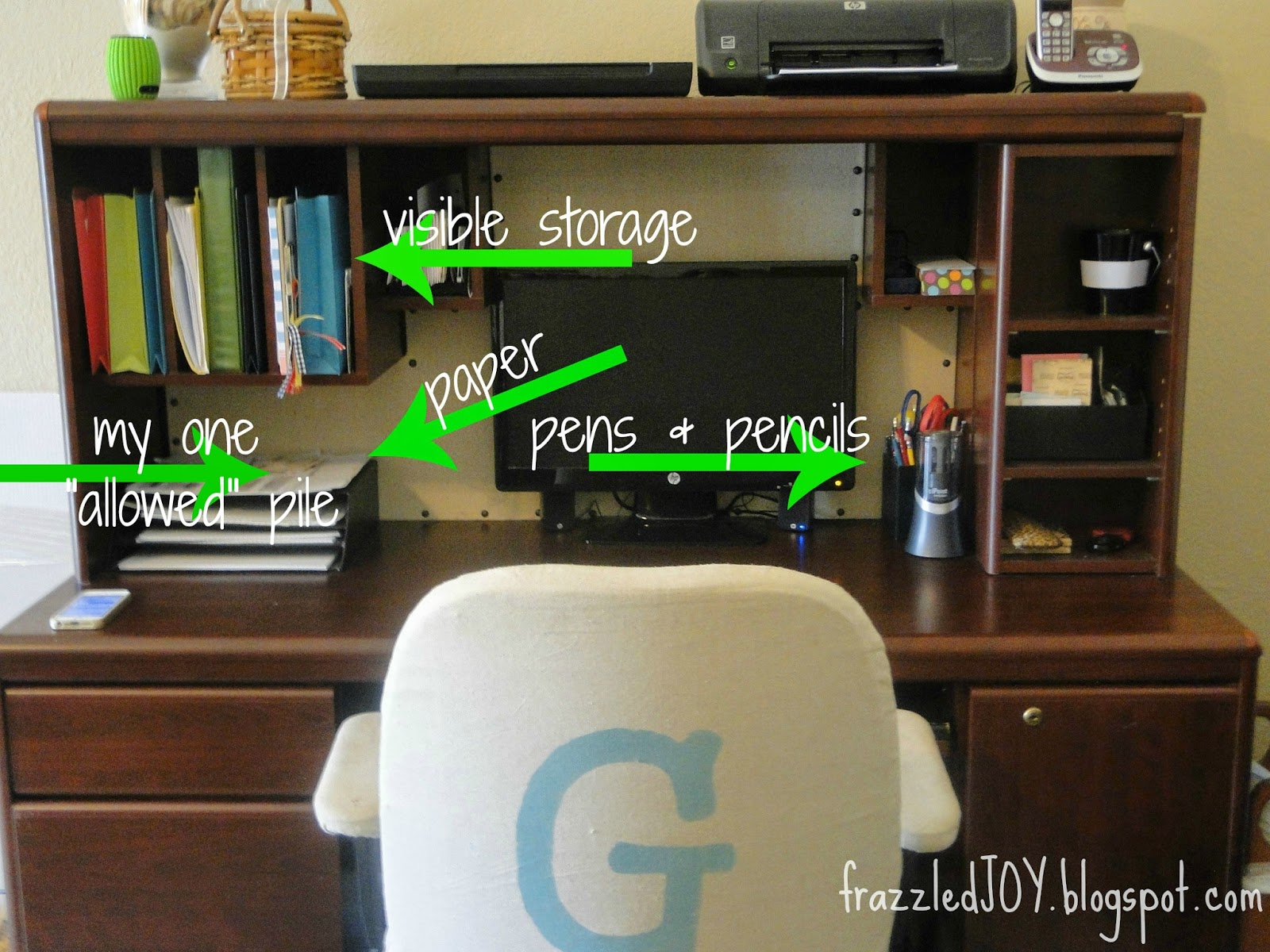 The large cubbies in the top left of the desk are great. But, for years, I never utilized them for anything but junk. Now, we finally have a system that works for us. The left side has folders where I file receipts for tax purposes – the red one for medical, the teal on for housing, and the lime green one for everything else. Makes tax time much easier.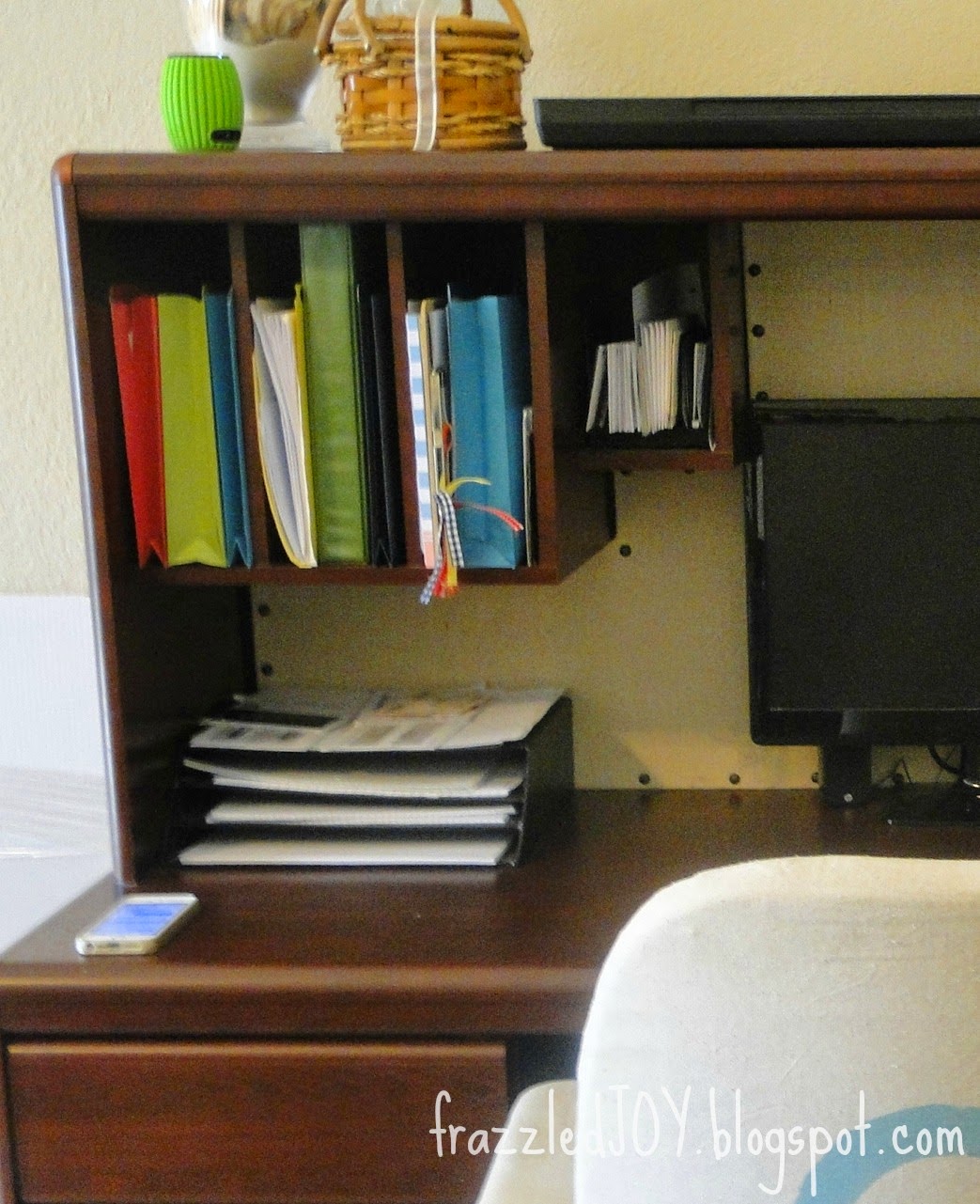 The middle cubby holds a folder with college info for my oldest – this way everything we might need to know is in one place, a notebook with schedules and current school-year info for all of my kiddos, and a folder for bills.
My hubby takes care of the bills (God bless him), and he needs something he can just grab and do his thing – all the things he needs in one place. I have a folder where I put all of the bills when they come in the mail. Then, when it's time to pay bills, he can just grab the folder and do his thing.
The cubby on the right holds all of my blogging and home-related things.
It's not perfect, but it works. I would much rather have a smaller, lower profile, prettier desk like these.
Again, please, please, please pin from the original source for these photos by clicking on the links below each photo. This way the person responsible for the loveliness gets the credit. Thanks!:)
But, we are focusing on making what we have function for us in the best way possible, right?? Well, I think we are as close as we can get. Oh, you want to see what the desk really looks like after 30 minutes of purging piles and straightening things…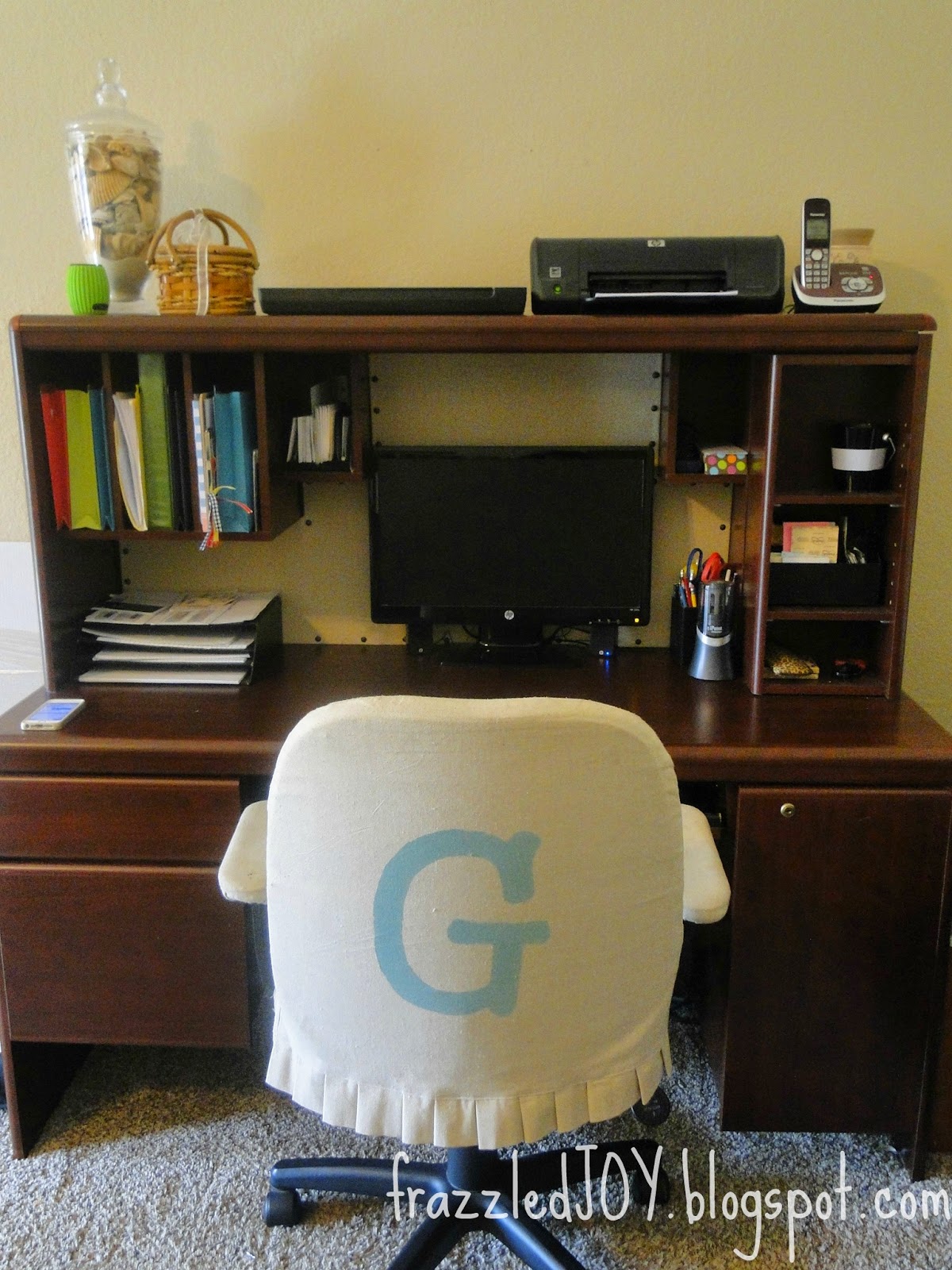 Much better!! Find a space where you can corral the paper – trust me it will make a world of difference!!
To see other posts in this series click on the link below