I mentioned that my daughter had a birthday, but I didn't mention that my hubby also celebrated his birthday! Yes, our daughter was born on hubby's birthday! Best gift I ever gave him – and one that keeps on giving!! 🙂
There has always been a struggle over whose cake I make on their day. Well, this year they both got what they wanted. My girl got a cheesecake (which I did not make), and hubby got his favorite lemony lemon cake (recipe courtesy of his grandma).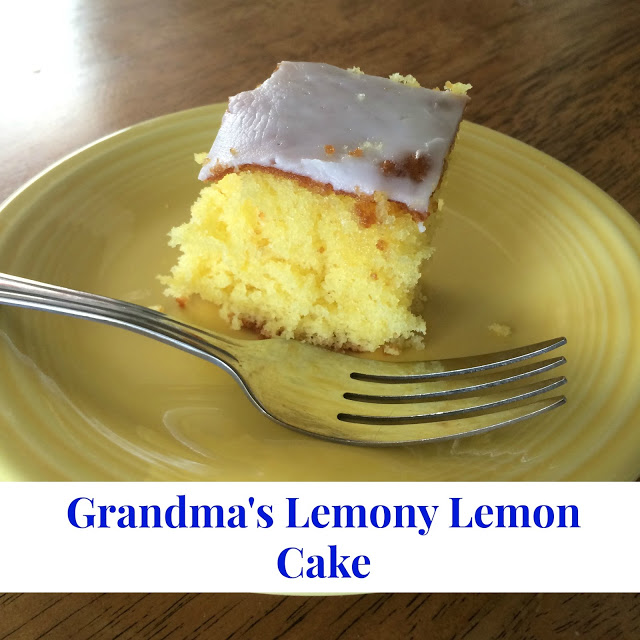 If you know someone who loves lemon, then this cake is a must try. His grandma was a great cook. You know the kind that doesn't need to use many recipes. I'm not sure if this is original to her or if she found it somewhere, but man o man is it good!! And it's super easy too which we all love!
Grandma's Lemony Lemon Cake
1 small box lemon pudding mix
Put all ingredients in a bowl and mix well. Pour into a 9X13 greased pan and bake at 350 until toothpick comes out clean – usually between 45mins and an hour. The time really depends on your oven.
After you take your cake from the oven, prepare the glaze. Mix together 2-3 cups of powdered sugar and 5-6 T of lemon juice.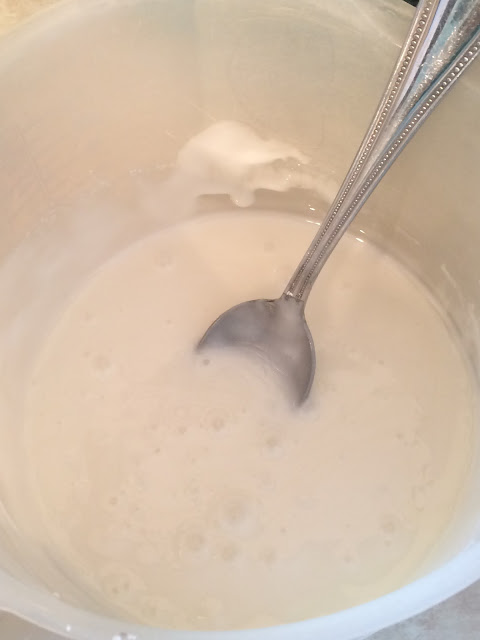 Poke holes in your warm cake.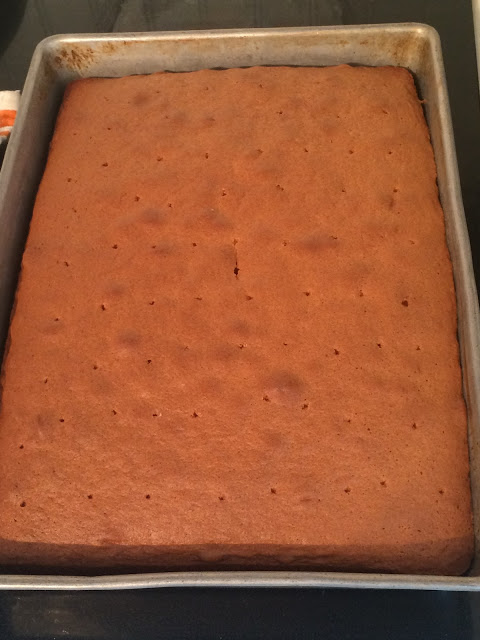 Pour glaze over the top of the cake while still warm.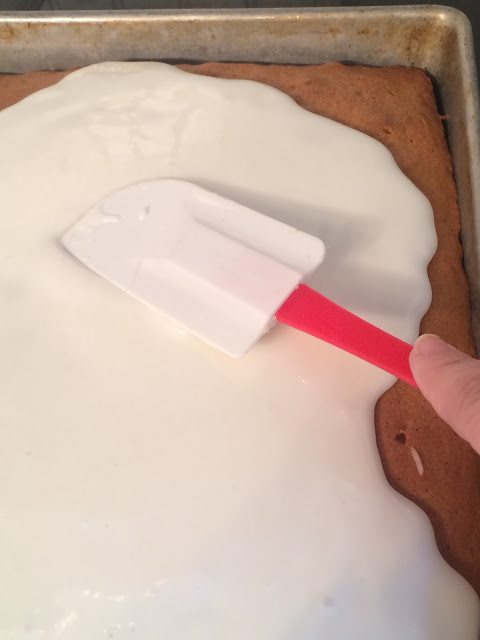 Spread evenly over the top. And there ya go!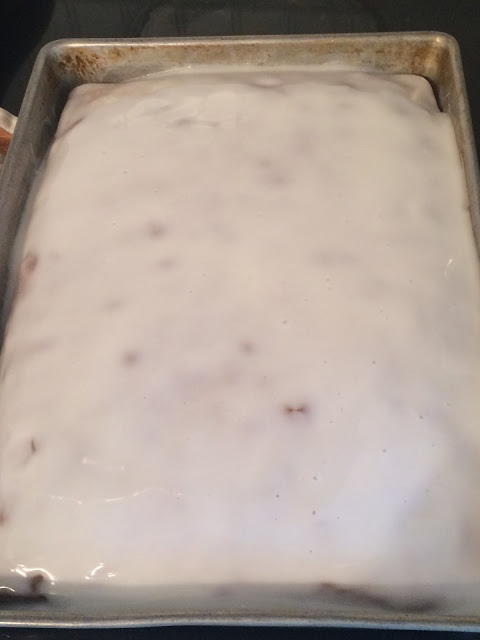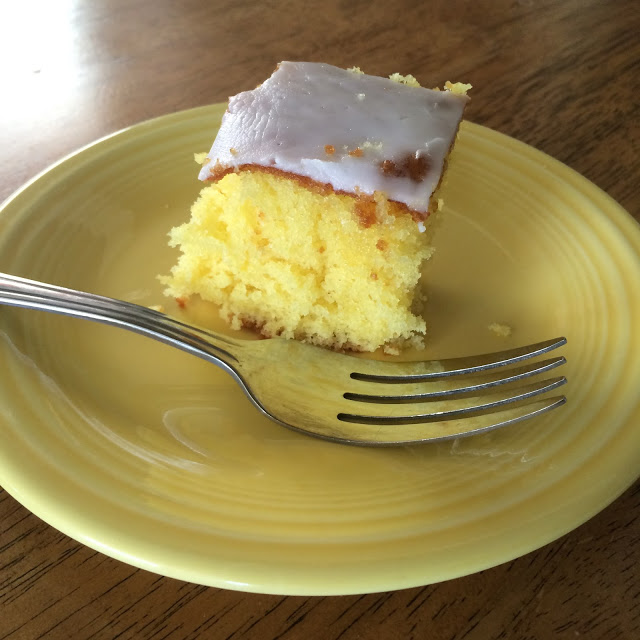 This cake never lasts long in our house! Enjoy!