I love decorating for fall. Warm and cozy and natural. I wanted to share with you how I added a fall touch to our mantel.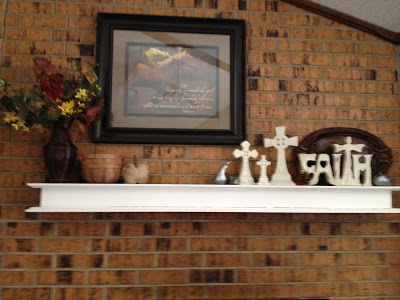 Some things you see were already there. The framed horse print, the crosses and the "faith".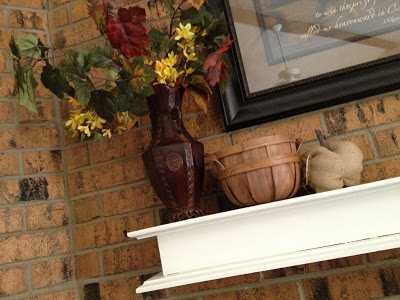 On the left side I pulled out a dark metal vase and toss in some fall leaves with the yellow flowers for a pop of color. Then I pulled out a cute apple basket, and next to that I placed my the burlap pumpkin that I made.  Unfortunately I did not take pictures of that.  But, you can find the instructions that I followed
here
.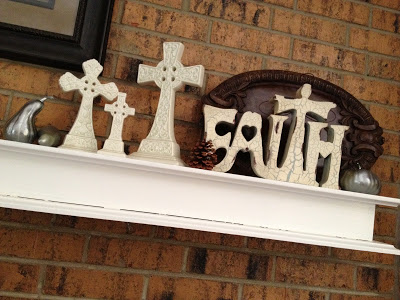 On the right side, I added a platter behind the "faith" to warm that up a bit.  Then I added my dollar store pumpkins that I sprayed silver, and a couple of pine cones.
Simple but fallish.  🙂
Here is some of my other smatterings of fall decor around our family room.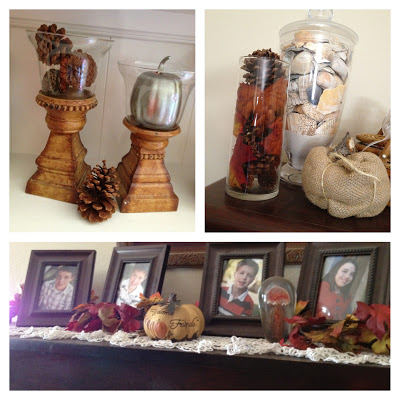 No, I am not putting away my seashells.  It reminds me of my happy place 🙂