This weekend the weather finally felt like fall, and I enjoyed the cool temps so much!! It also, finally put me in the mood to pull out a few fall decorations. Combining a few things from last year with a few other finds from around the house, and of course my newly painted gold pine cones…here is my mantel for the fall. 🙂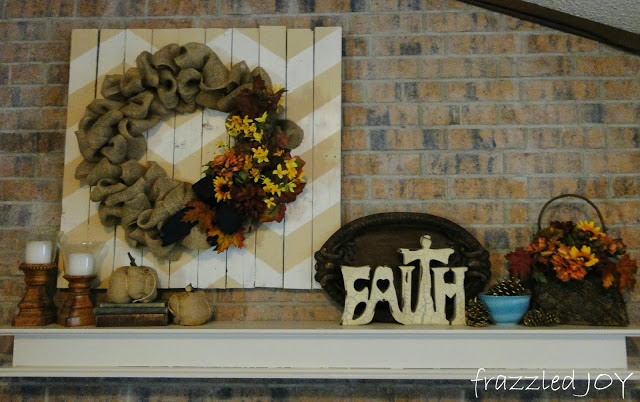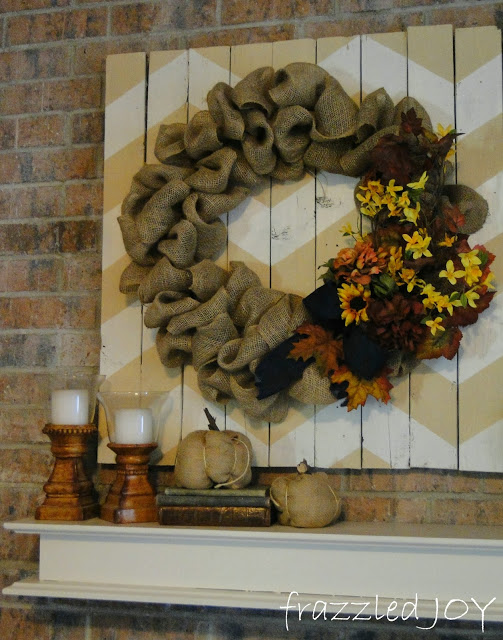 The other fall foliage and flower arrangement is something I did last year for somewhere else, but I decided to plop that on the mantel this year. The platter and Faith are things from other parts of the house that I pulled in. I wanted to break up the orange, yellow, white, cream, and brown colors, so I decided to use my turquoise bowl I bought when I was thrifting last month.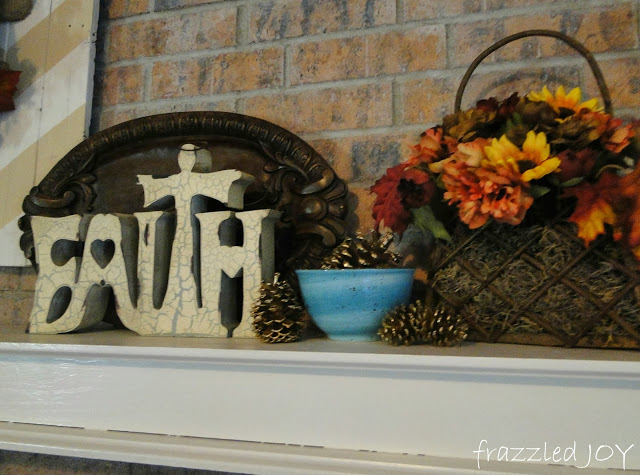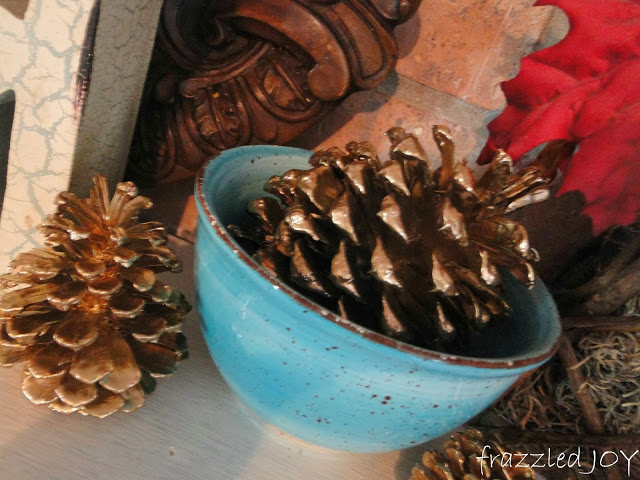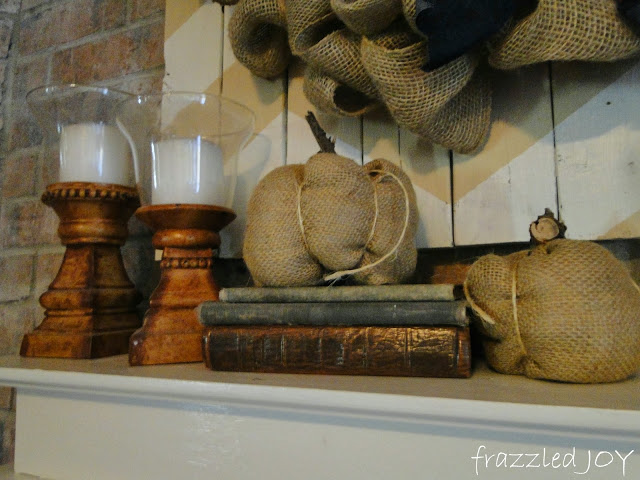 The candles sticks I've had for years, they were the right color and height, so they got to join the party too. Those cute burlap pumpkins I made last year, and the books – a bible and some small hymn books – belonged to Van's grandma. I love the boost it brings to my pumpkin, but I also love the history they add.
So, there it is friends, the only fall decorating I have done so far.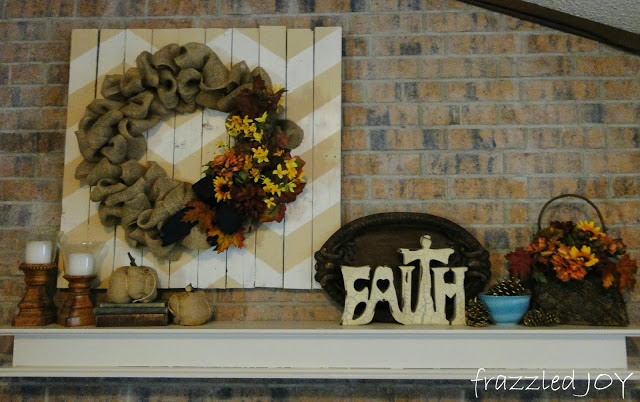 How are you doing on your fall decorating – not started, done, not going to do it???
I love fall. What's your favorite season?
Blessings to you and yours!!