We have been using this popcorn tin to store our dog food since we got our puppy.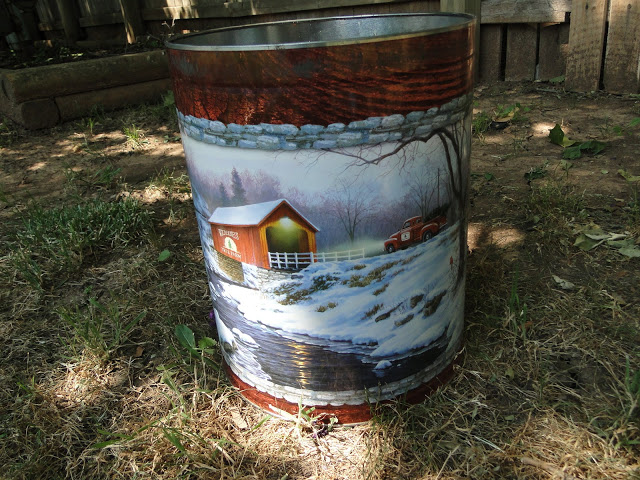 It's functional but that's about it. I had seen some cute things in stores and on pinterest and really how hard could it be. So, I got a hankerin to spray paint something and the tin was the victim. I finally found my favorite spray paint tool – won't spray paint without it – have you seen these – genius. Home depot for around $5 or less – saves your fingers from getting paint all over them, and from getting a cramp!!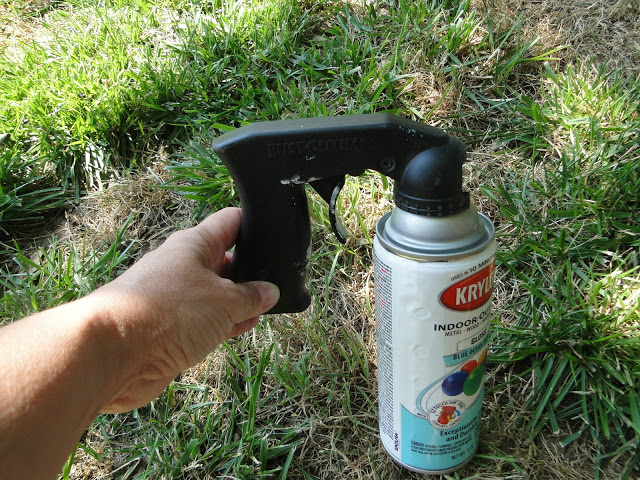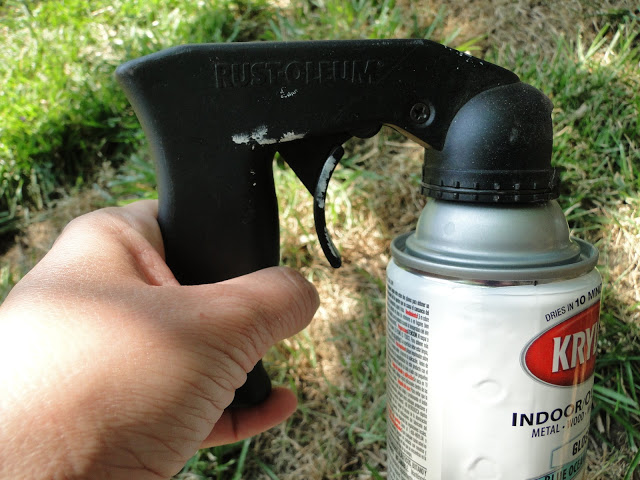 I knew I wanted a handle for the lid and I found this cutie at hobby lobby – on sale of course. I made marks on the lid where I wanted it to go (no I did not measure), and then I used a simple screw-driver + hammer + block of wood method to punch a couple of holes in the lid.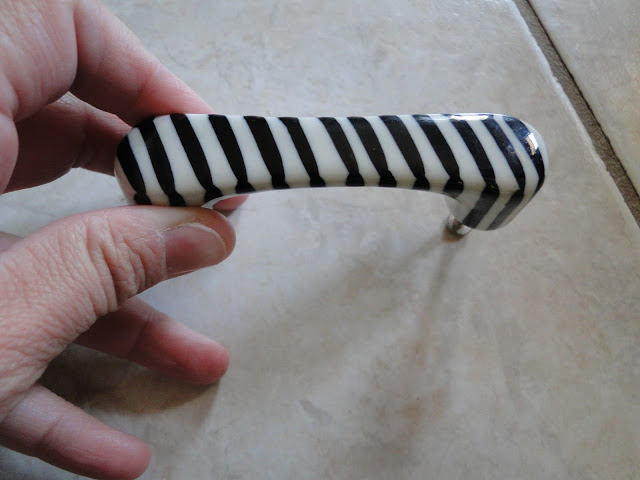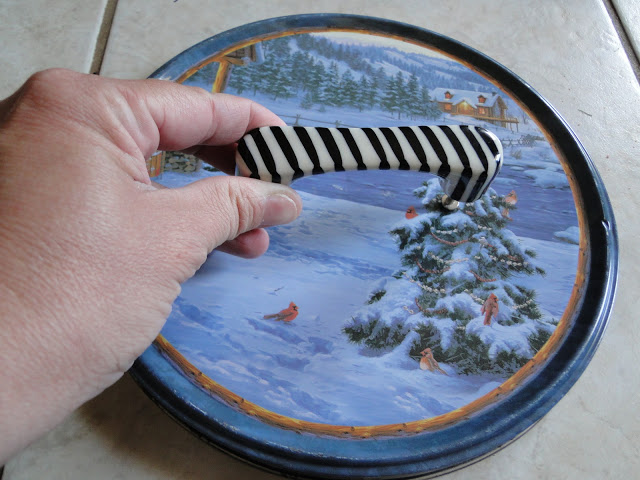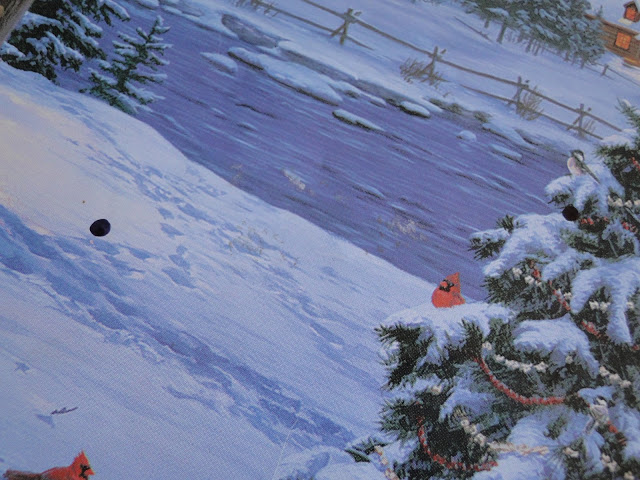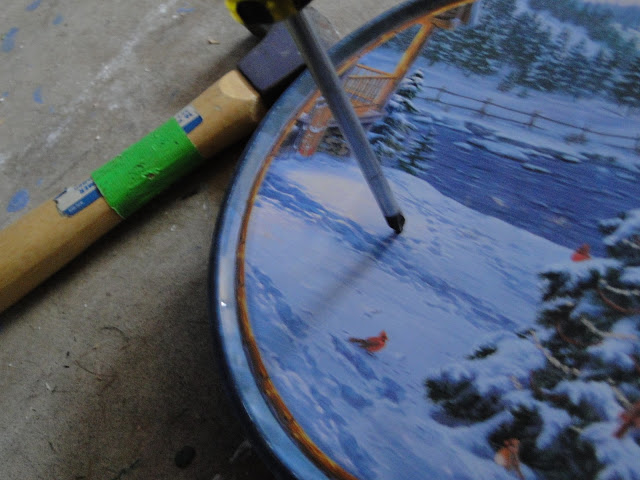 Then I got to sprayin. First I sprayed a base-coat of this pretty turquoise of the front of the can.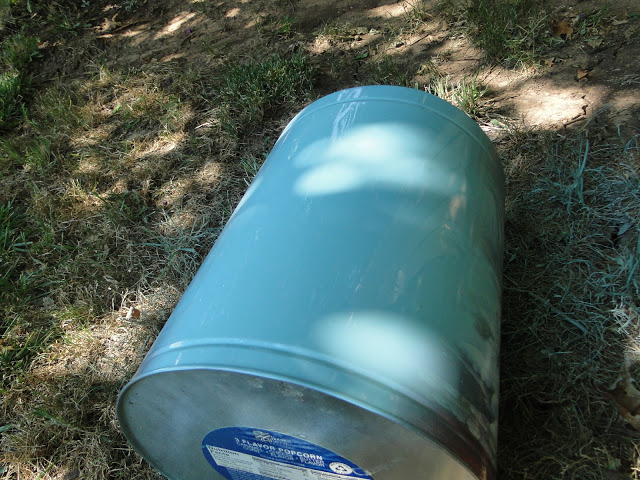 As I was letting that dry I found a cute paw-print clip art and printed that out. Then I pulled out my clear contact paper again and traced the paw print on.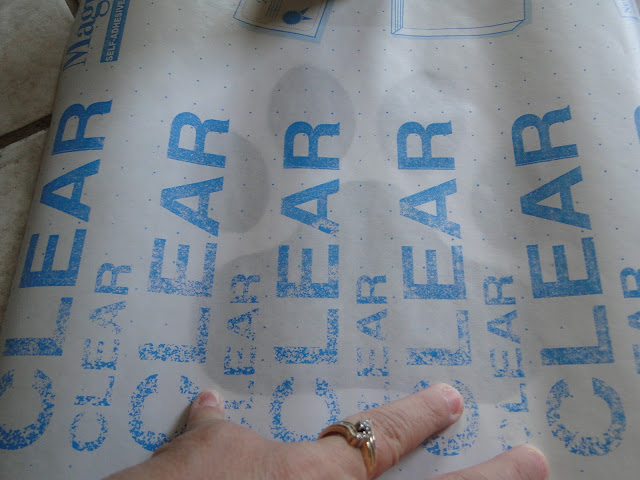 I decided to do a reverse stencil this time, so I stuck the pieces on top of the turquoise painted area. Then I sprayed the rest of it, including the lid with my oil-rubbed bronze spray paint, spraying right over the top of the contact paper.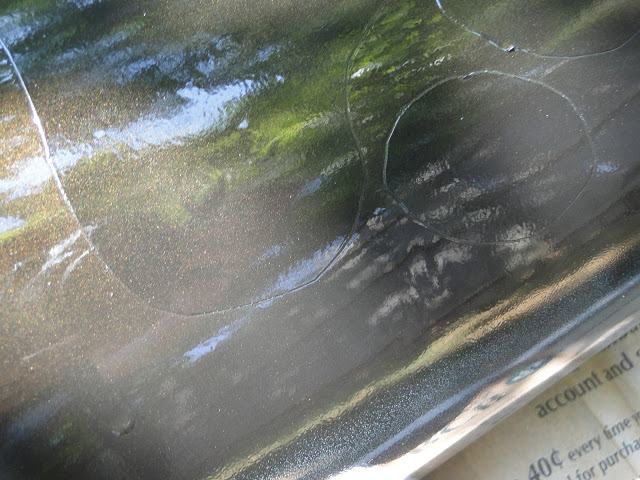 After that was dry, I peeled off the contact paper and voila.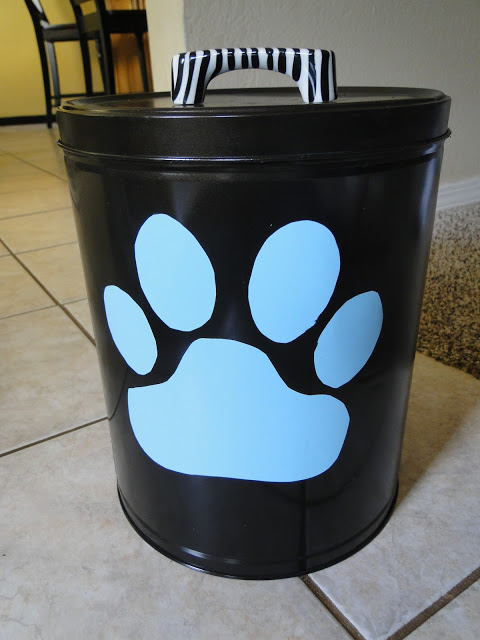 I attached the handle with a couple of screws and there ya go – easy cuteness. 🙂
Everyone deserves some cuteness right? Even the four-legged ones. 🙂
Linking up with Ann at On Sutton Place here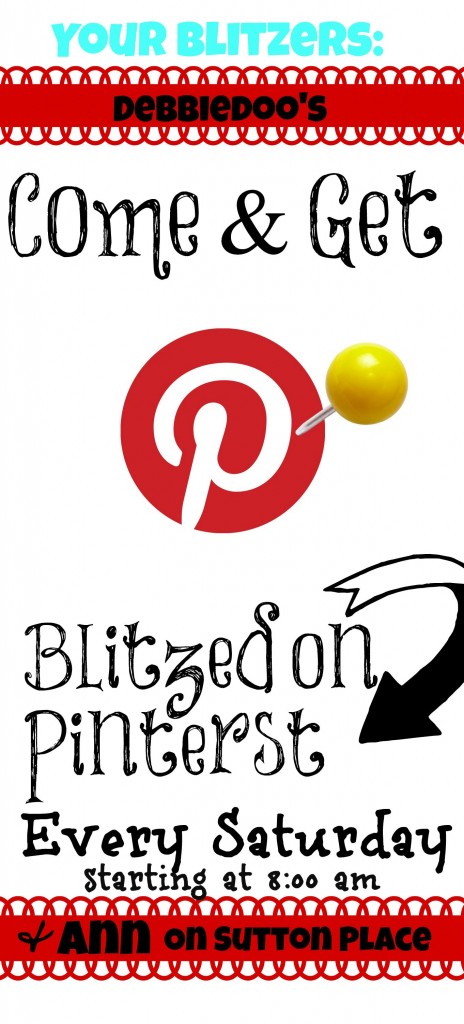 and with Aimee at It's Overflowing here

and with Jen at tattertots & jello here