Hey there! We are hosting Thanksgiving this year and I just about have my plan for the table all together in my head. Now I just need to pull all the pieces together. I found some cute napkins at At Home on clearance. No orange or yellow but still fallish. I just needed napkin rings of some sort. I had thought of using wire, but when I was at Hobby Lobby (to buy the wire) I spotted some wired jute in the fall section…80% off.

I can never pass up a sale like that so my plan changed. The constructing of the napkin rings was experimental for sure but I'll show you how I made the ones I finally settled on.
I started by finding something the right size to wrap the wired jute around. I found this glitter bottle in my craft closet and it worked great.

After wrapping the wired jute around 5 times, I used a piece of regular jute to tie around all the pieces to secure everything.
Then I slid the piece off the bottle and had this.

I considered leaving it like this and you totally could. Didn't look terrible.

Just wasn't exactly what I had it my head, so I used another piece of regular jute to tie the other side together.

And that is all there is to it!! I did turn the knots to the inside for a cleaner look. But, really it was super easy! And, these will be super versatile!

Do you have your table planned yet?? Need more ideas?? Check out this bloghop for lots of great table ideas for any style, including my sunny table :).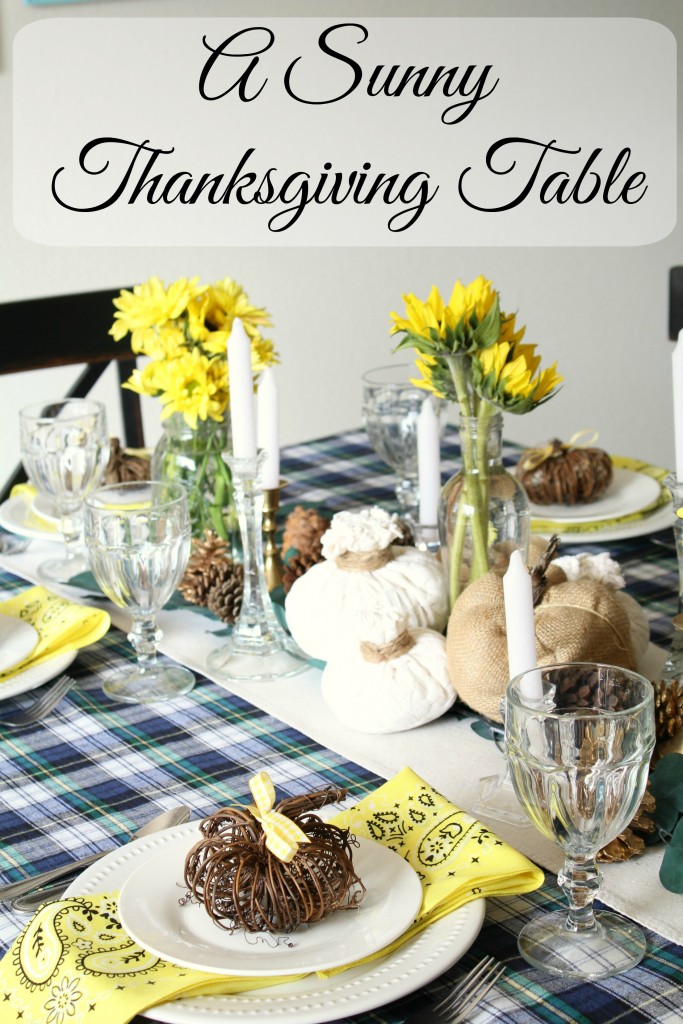 Linking up with Inspire Me Monday / Inspire Me Tuesday / Tutorials & Tips Link Party