I did say I would be back to share with you my goal list for the new year. I really didn't forget, I've been spending much needed time with family, and honestly I've been trying to formulate a reasonable list. 🙂

Since we managed to get the house cleaned out and organized in 2013, I now feel like I can focus on decorating. We have lived in this house for 12 years now and aside from a new coat of paint here and there, there still is the same list of things I want to change that I had when we bought the house. You know little kids, money, time, kids, just didn't allow me the energy or brain power to get it done.

I have had trouble committing to many of these projects, because I don't want to do them half-way. I want what I want and I don't like to compromise. But, I have learned that you can't always have everything exactly as you would like, and "it doesn't have to be perfect to be beautiful" (thank you Nester). So, this year I have decided to dive in, and do some of the projects I have been putting off. Piece by piece, as finances allow, and maybe compromising a bit here and there where finances won't allow.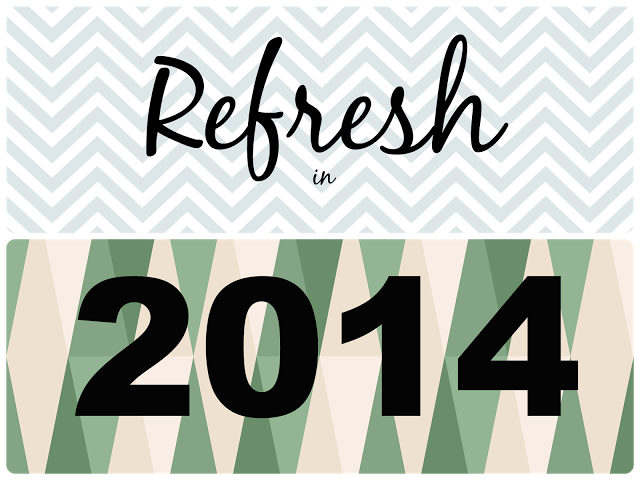 So, I am naming 2014 the year of "Refreshing". I have plans for basically every room in the house for at least a touch of refreshing. I'm excited and not the least bit overwhelmed. Looking back over the past year was helpful in that I realized how much I had gotten done, even though it felt like the list was still long!! I think it's good to pat yourself on the back now and then!! Along with our home, I am also hoping to refresh myself personally. These past few years have beaten me down and wore me out, to the point of me forgetting about myself altogether. This year I plan to live a healthier lifestyle – mind and body. More good stuff in, more good stuff out. I'm sure you'll be hearing more about that later just as I will be sharing the home refreshing!! 🙂

As far as the home, I am not giving you a list per-say, but I will tell you I have a kitchen, two bathrooms, living room, master bedroom, and three kids rooms to put my loving touch on, and I just couldn't wait to get started!! If you follow me on instagram, you got a sneak peek of the first project I am diving into…the kitchen.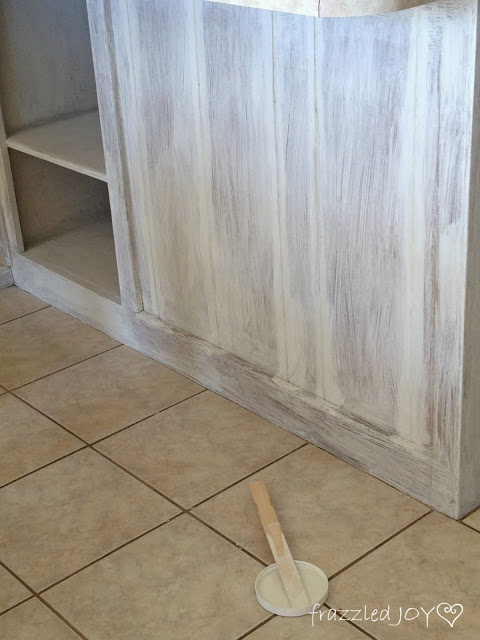 My kitchen is plenty big, and pretty functional. I have tweaked placement of things over the past 12 years and I think I have it down to a science!! But, the look of it is stuck in the past.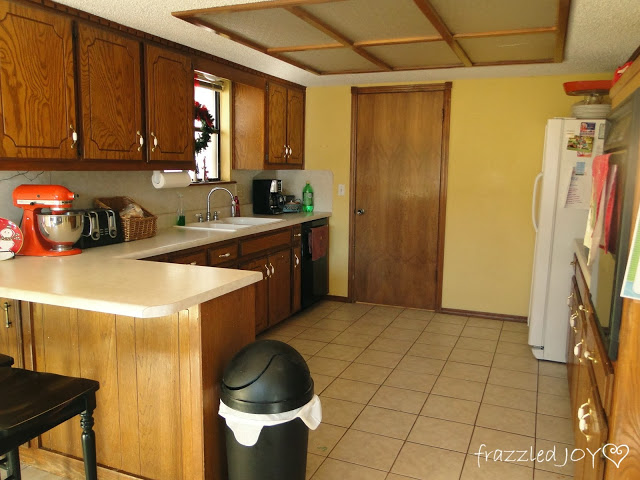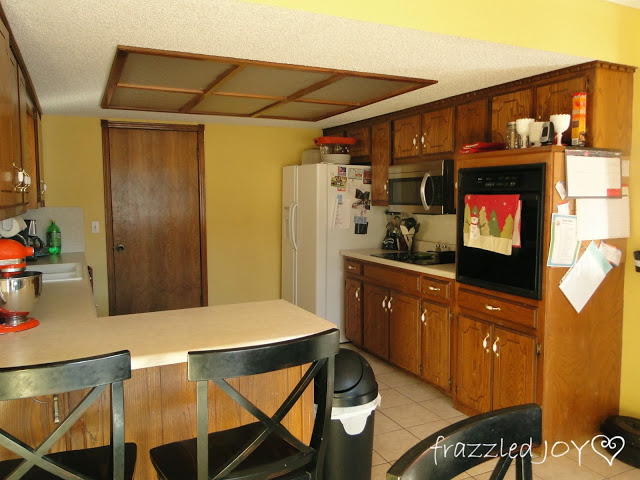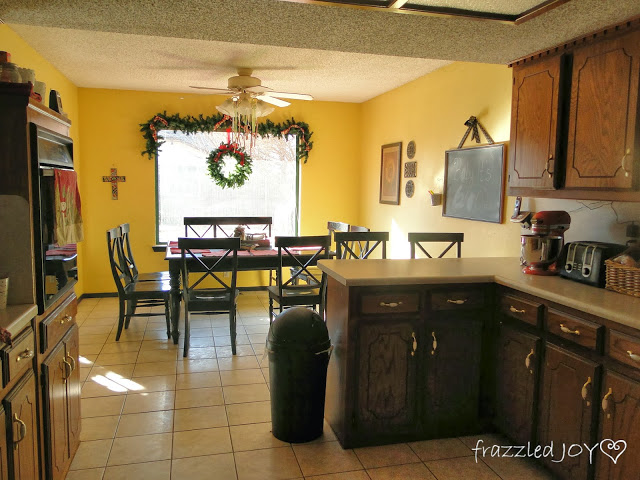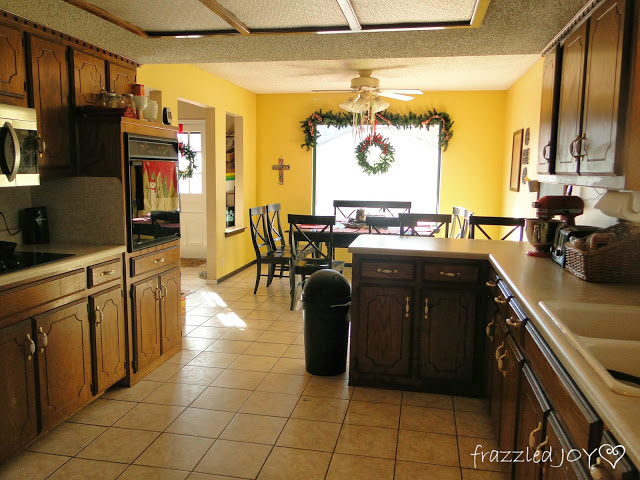 I have wanted to change it for years, but I haven't done anything because of the all-or-nothing disease. "If I can't have granite counter tops and new appliances then I can't do anything because it won't look right." I have been telling myself that for too long. So, about a month ago I finally picked two paint colors – one for the cabinets and one for the walls. And…Friday I started priming. After 12 years I have finally committed to this project. The list is long, and who knows how much of it will actually get crossed off, but at least for now there is a start!!

Kids go back to school today and I think I am ready for routine again. I have been so blessed by relaxed schedules and time together, and I hope you were too!!