On Monday, I decided to clean-up and declutter my laundry room.  So, as I started to throw things away, and clean – really clean, I got an itch to paint.  I cleared everything out and this is where I started.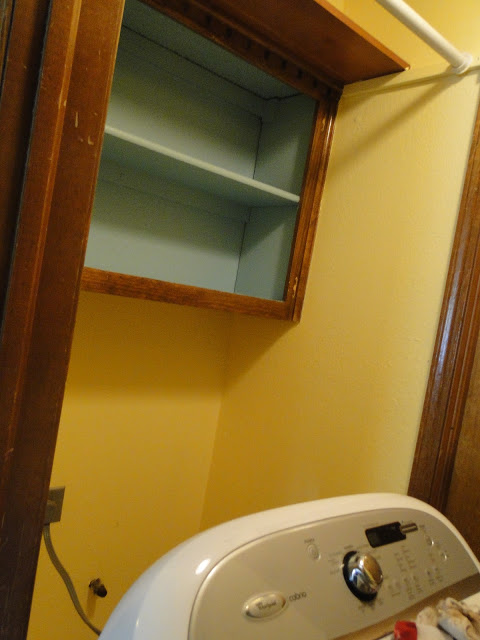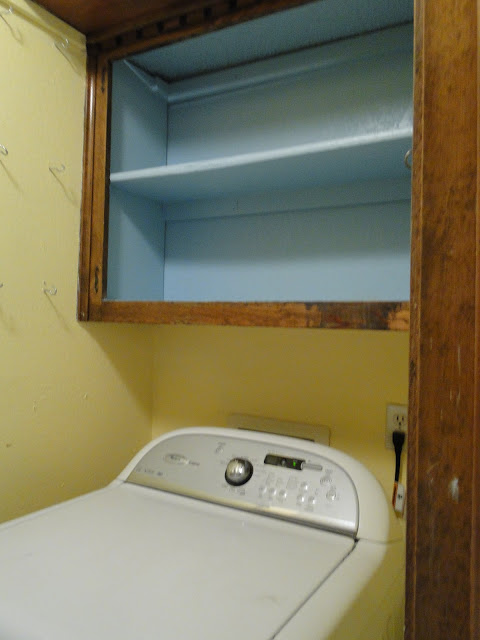 I had removed the doors on the cabinets a couple of years ago, and painted the inside of the cabinets this fun turquoise color.  Lately I have been craving some navy blue in my house, and just so happens that I had some leftover navy blue paint from one of the boys' rooms.  Yippee!!  Free!!
I painted all the parts of the cabinets that were still wood.  After that I stood back and checked it out.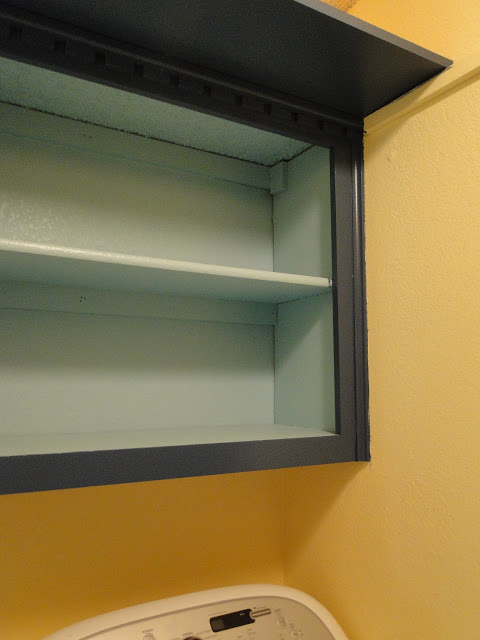 Too.  Many.  Colors.  The yellow had to go.  I again wanted to use what I had so my choices to keep it neutral were a tan/beige or an antique white (which is mostly white).  I decided to go with the white because I didn't want any more color in there at all.  As I painted I just couldn't stop.  Why not go ahead and paint the trim…and the doors?  🙂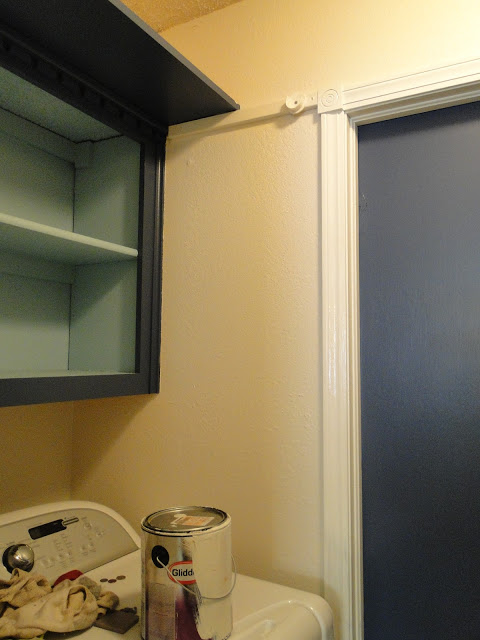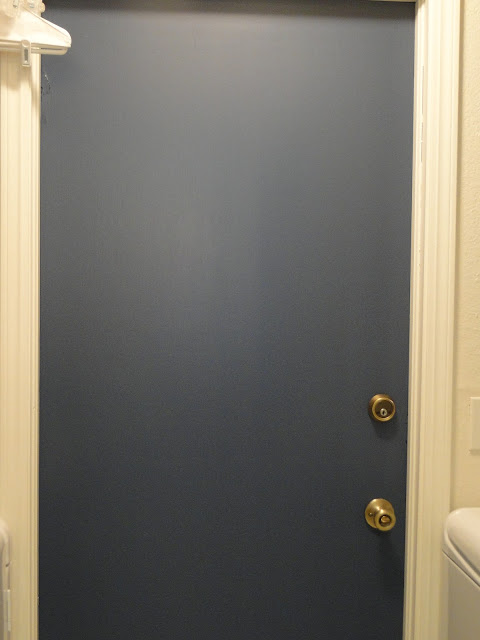 I had these baskets from the first make-over when I took the doors off and painted the inside of the cabinets.  But….I had never labeled them.  What I have found in trying to organize my home – if the baskets aren't labeled then all kinds of things end up in the baskets and the organization doesn't work.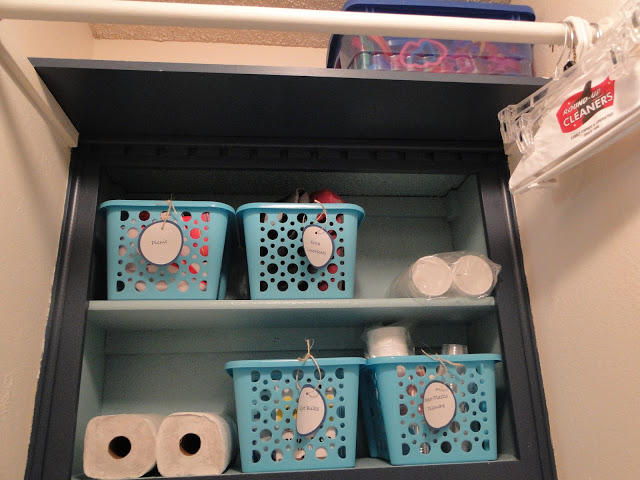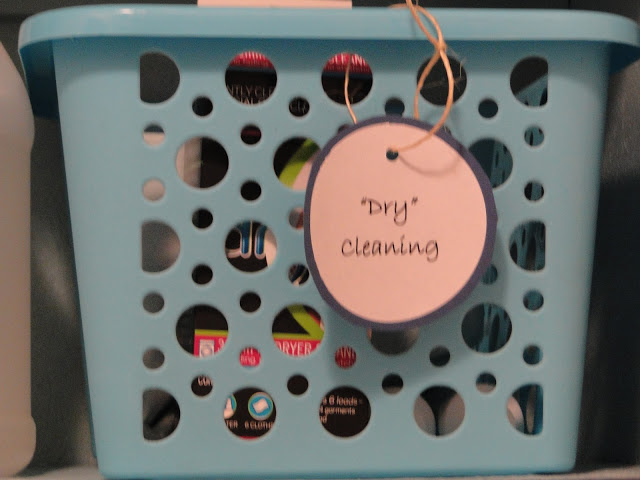 So, I made some cute labels for the baskets – again all with supplies I had on hand. Two days of work later and I am so happy with the results, I just want to spend all my time doing laundry.  🙂
Oh and if you are wondering how I got all this done in two days???  It is a very small space and I had this as my motivation…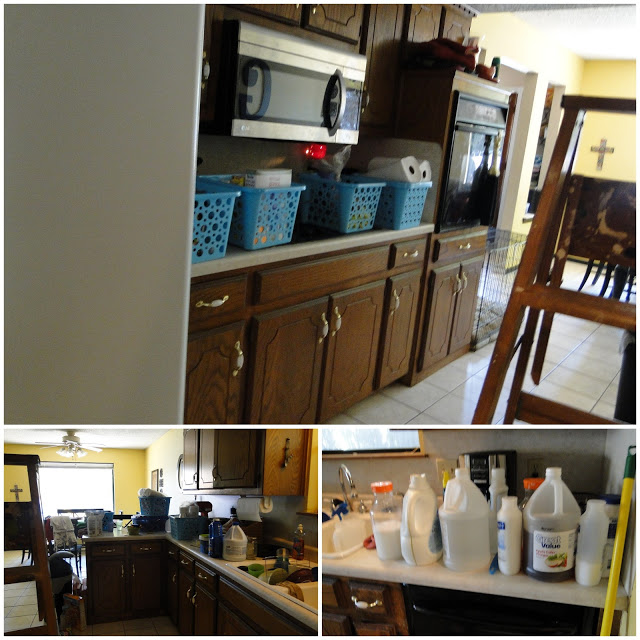 well…all the stuff in the laundry room had to go somewhere 🙂
Here's a before and after for your viewing pleasure.