Well, all the chicks have returned to the nest and we are back in our routine.  The weather here has been like a yo-yo.  One day in the 70s next day in the 30s.  Since I can't dig in the dirt yet I decided to springify the mantel.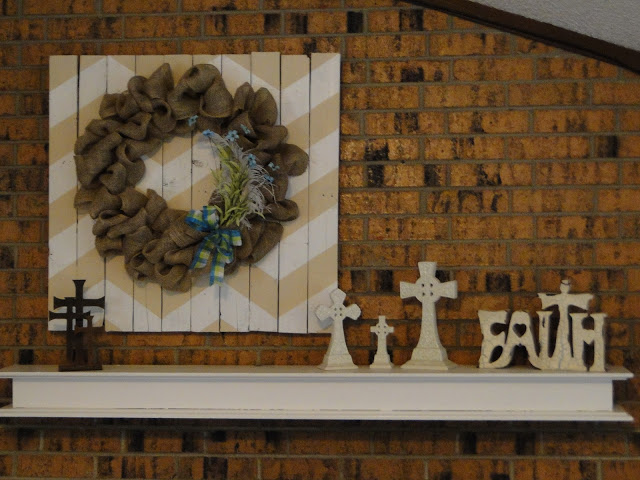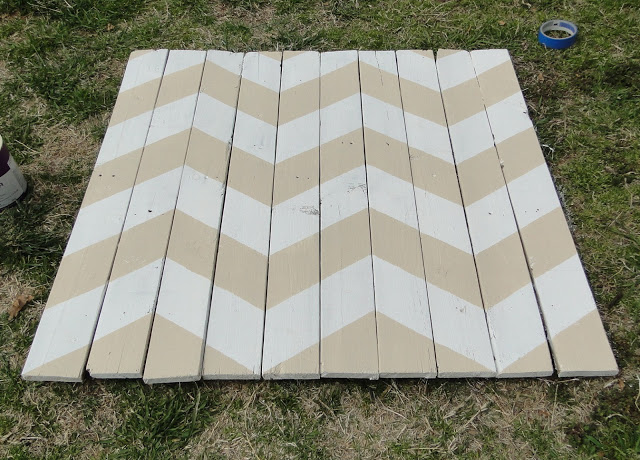 The rest of the things on the mantel I already had.  
You'll see something different with the wreath – the accessory.  The cross was cute, but something about it was bugging me, so it found a new home.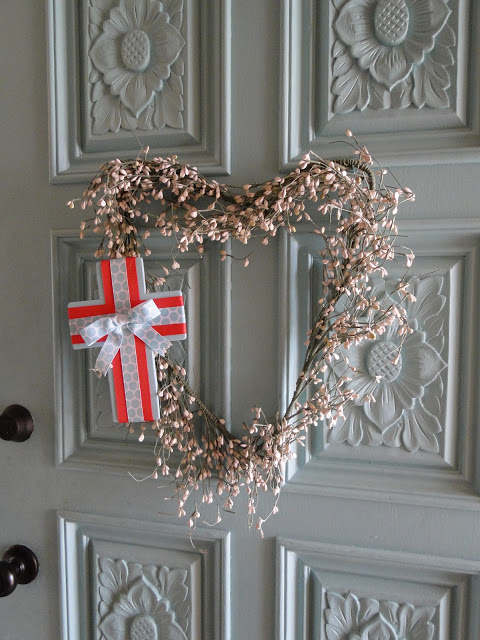 I just added it to the heart wreath that I keep on my door year around.  I can never get the color on the front door to photograph well, but it's the same as the inside here.
I was at Hobby Lobby looking for something to put in its place and the feather just spoke to me ;).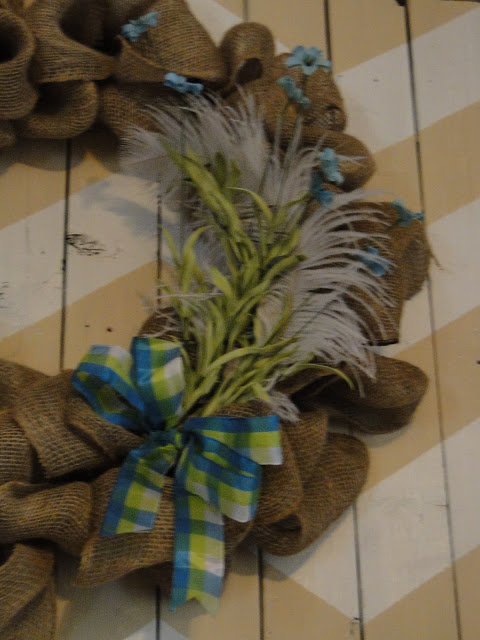 Most of the time when I have a weird idea I tend to avoid it, but this time I went for it and I really like the look, it brings softness to it all.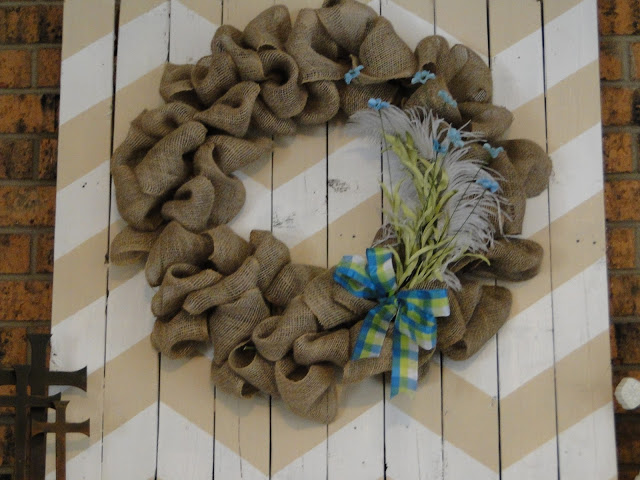 Here it is all together again.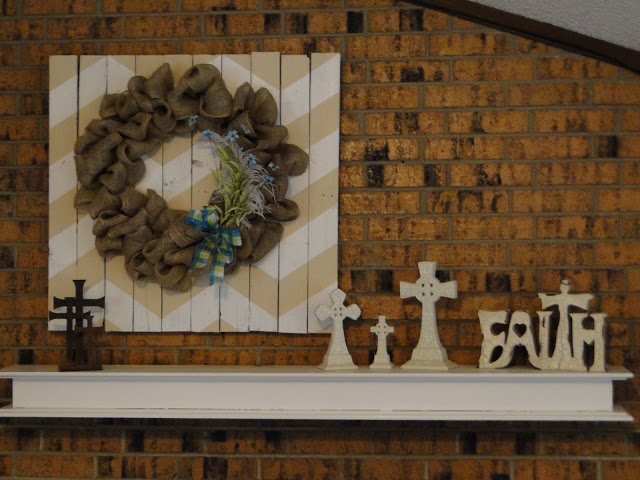 Simple enough that it will most likely stay like that for a while!!  Very excited about the chevron backdrop and the potential.  The command hook works perfectly to hold up the wreath – and I'm already thinking of other things I could hang on there when I get tired of the wreath!!
Blessings to you this week!  Take time and prepare your hearts for the celebration of the resurrection of our Lord!!
The crowds going ahead of Him, and those who followed, were shouting, "Hosanna to the Son of David; BLESSED IS HE WHO COMES IN THE NAME OF THE LORD; Hosanna in the highest!"