Last week I shared with you these cute crates that I placed in our kitchen window and filled with succulents. Today I am sharing with you just how easy these little lovelies are to plant.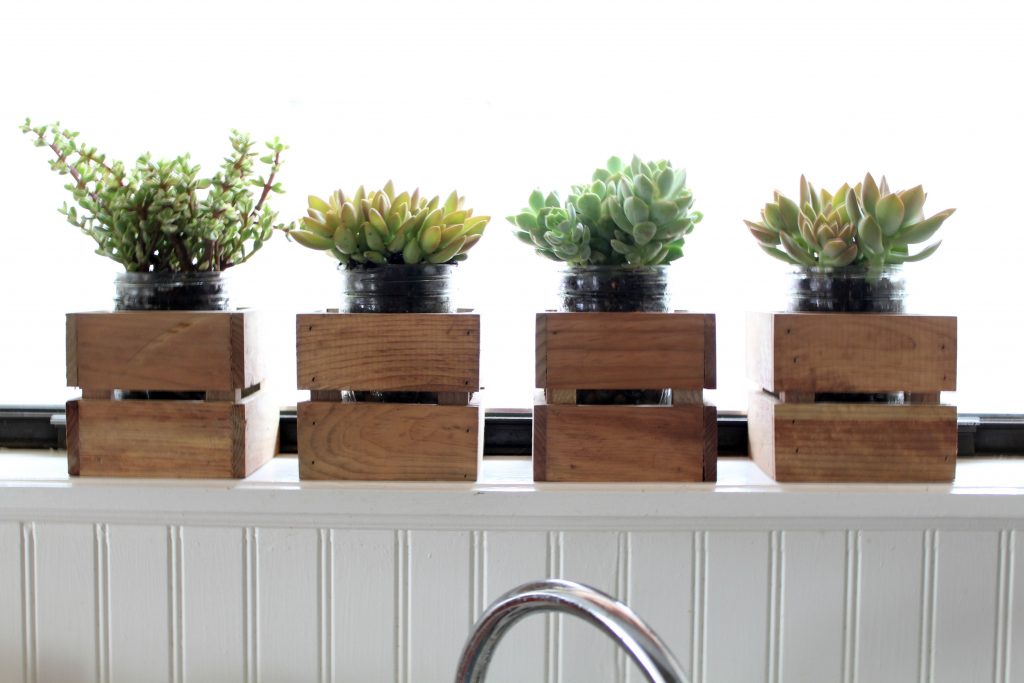 There are a thousand and one tutorials out there on how to plant succulents, but just in case you haven't seen one of those, here's how I did it.
First and foremost, succulents thrive in well-drained soil. Which means – not too compact and somewhere for the excess water to go.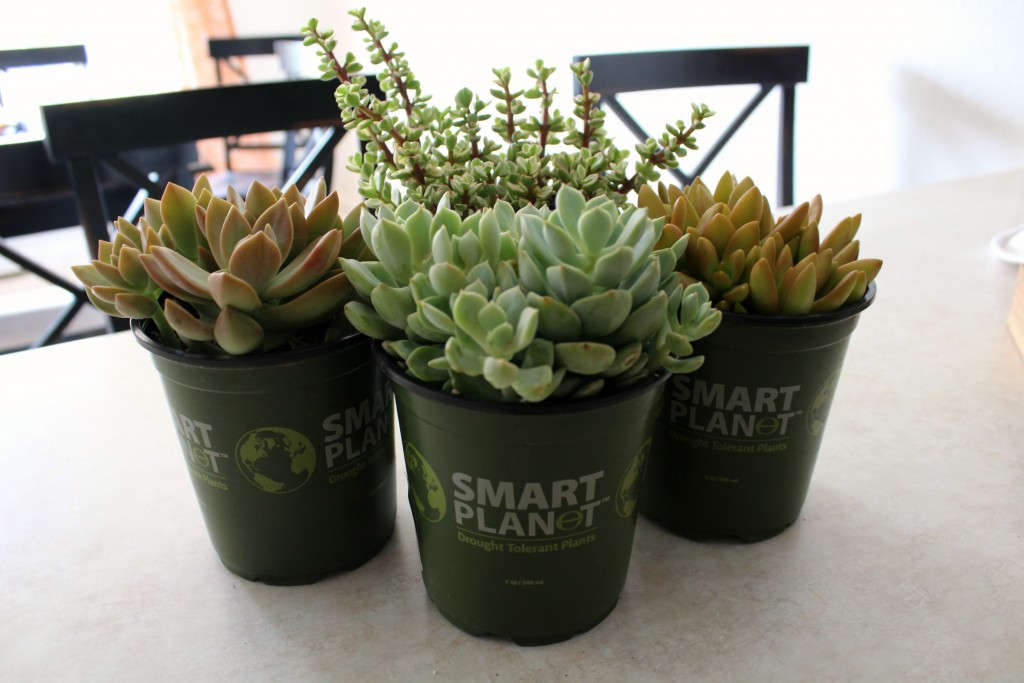 I found these at our local home depot for a decent-enough price. I considered leaving them in the pots they came in (as I often do with plants 🙄 ), but they were too tall and did not look cute in my crates. So, I looked around for something that would be cute. Mason jars are always cute, right?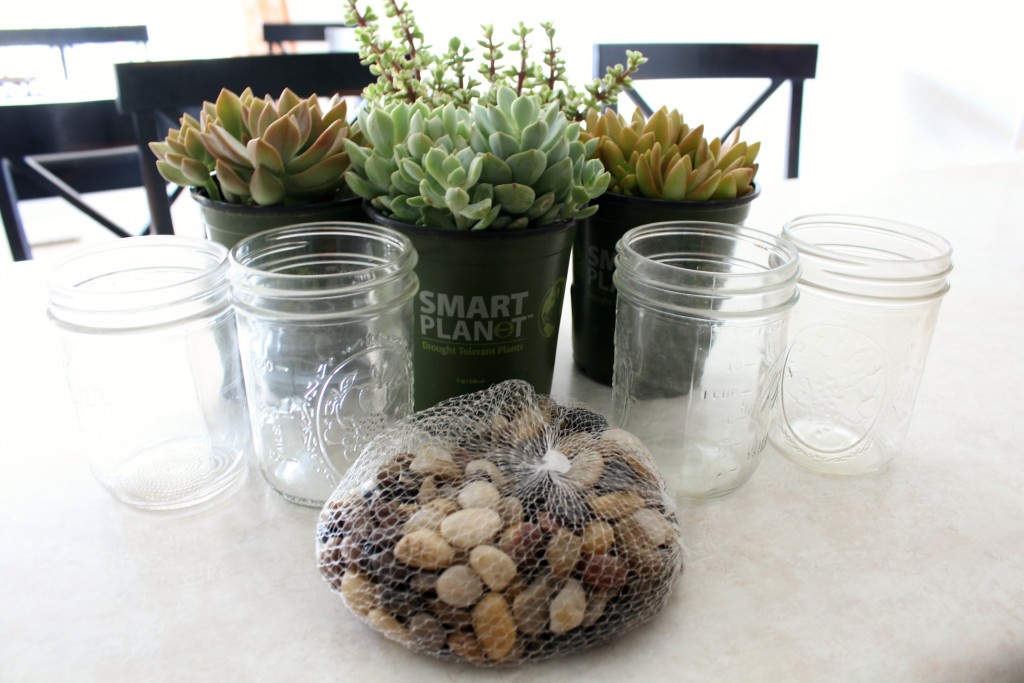 Small rocks are a great way to give soil somewhere to drain when your pot/container doesn't have a natural drain hole. I got these pebbles at dollar tree. (high five for a bargain 😀 )
Place a small handful of pebbles in the bottom of the jar.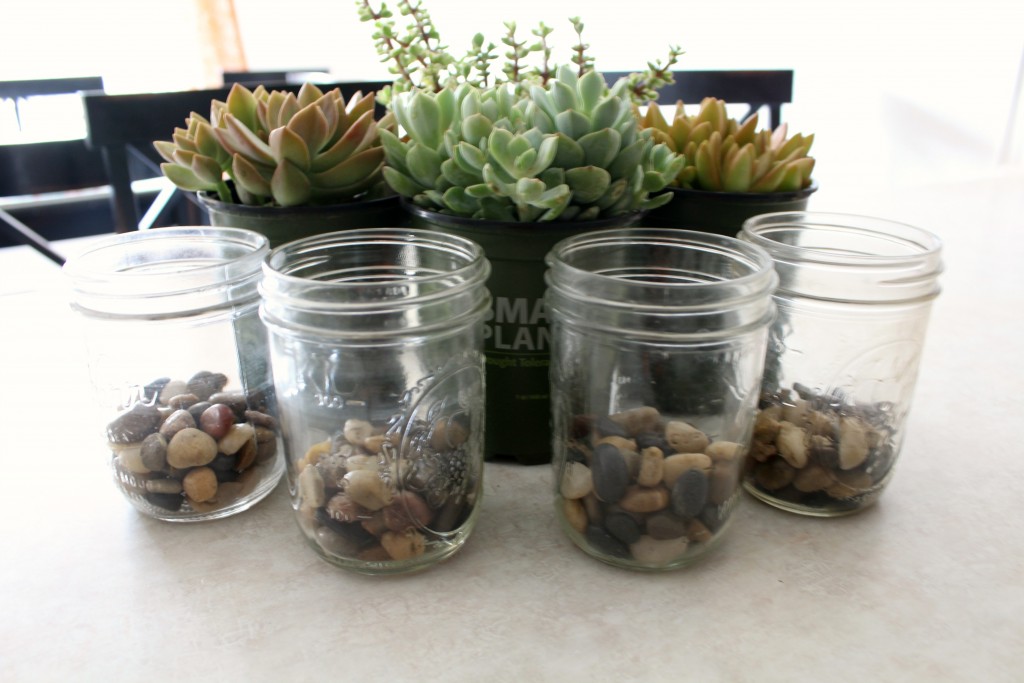 Followed by a small handful of loose dry soil.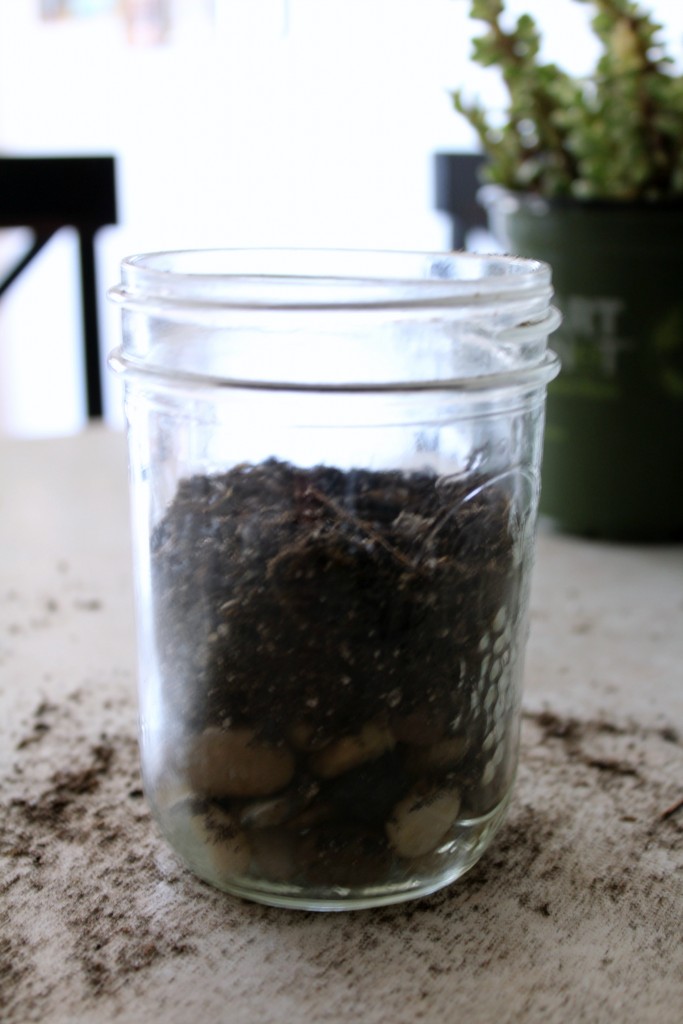 Then add your succulent.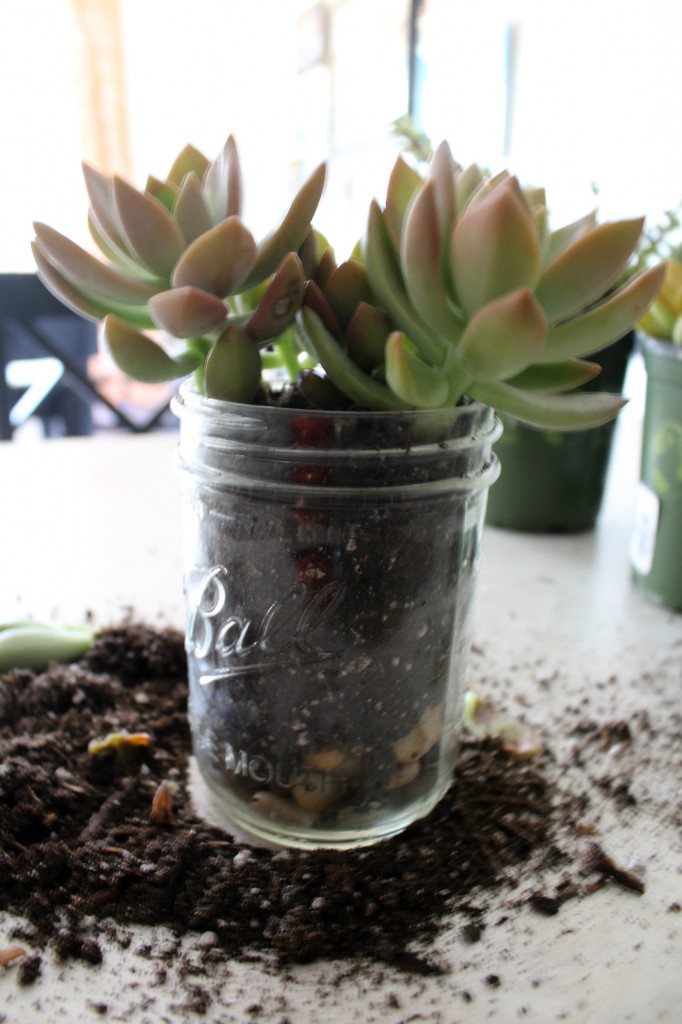 And, voila!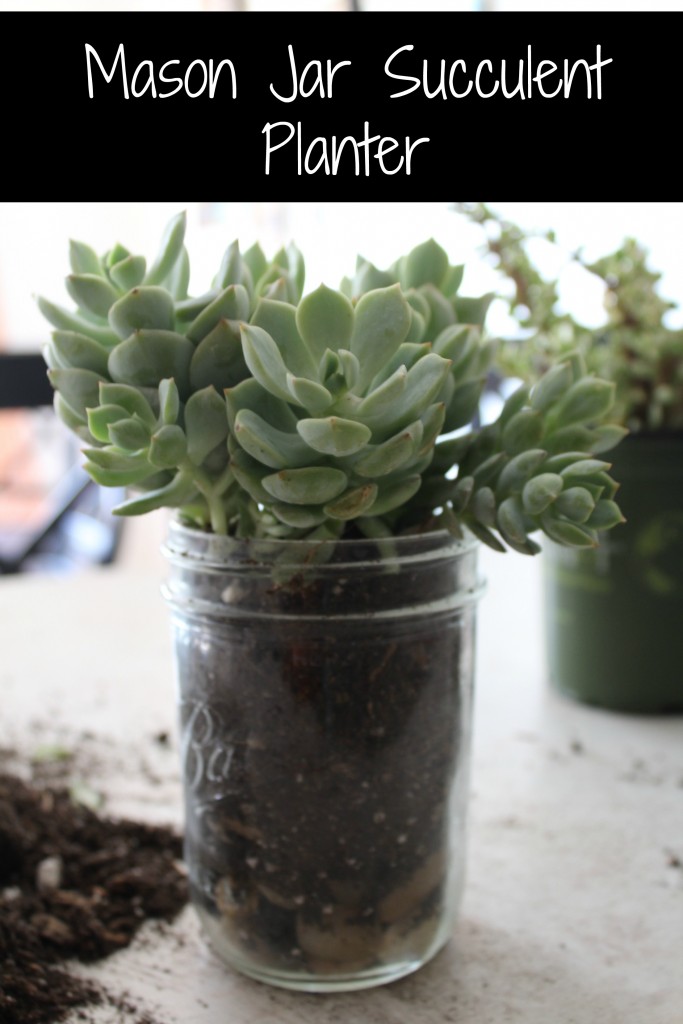 Such a quick and easy way to add a little life to your home! I am loving the new view at my kitchen window! Now I just hope they are as easy to keep alive as they were to plant!!


Linking up with Wow Us Wednesday / Show and Tell Link Party / Totally Terrific Tuesday / Work It Wednesday / Create It Thursday / The Creative Circle / The Inspiration Gallery / Inspire Me Monday