Hey there! I'm back with one last post from our patio! Today I would like to go through a couple of DIY project tutorials that I found from other talented people out there! I love that I can go to the internet and find great ideas from other creative people, and I love it even more when those creative people share their process!!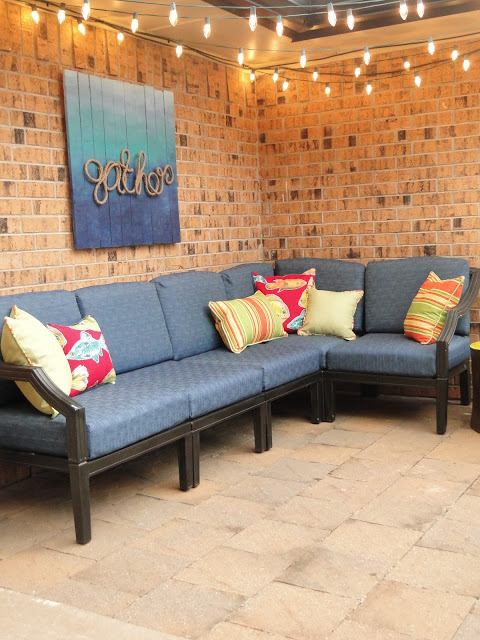 First up the patio sectional recover. I followed the steps outlined here almost to the letter and it worked great. And just because I love a great before and after, here is where we started. (You can see my stump table in this pic also before it received a makeover :))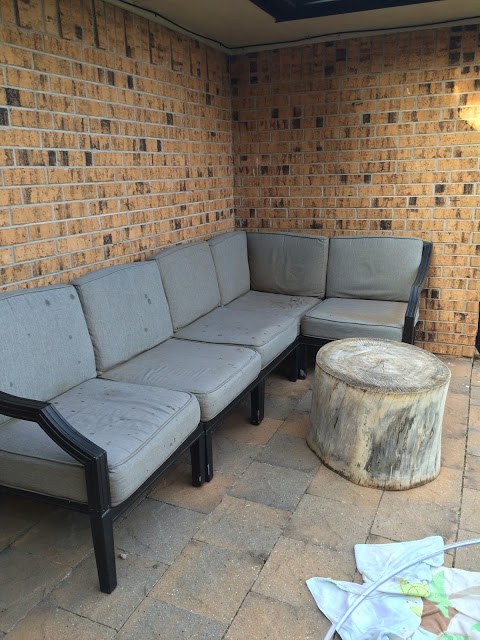 My back cushions were not square so I had to modify a bit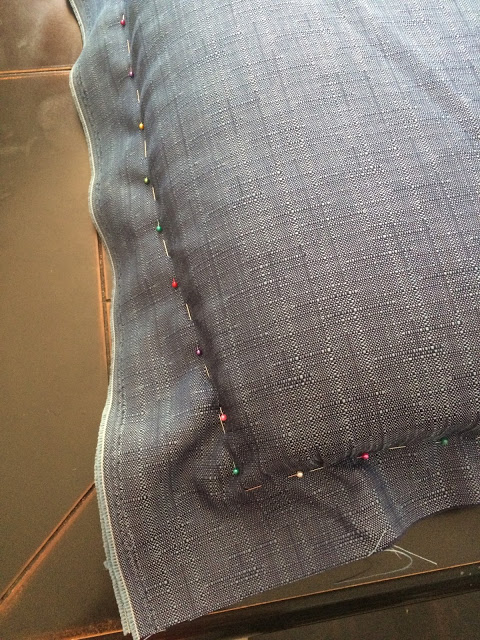 by just pinning around the cushions, as you would if making a slipcover, and stitching along the pin-line.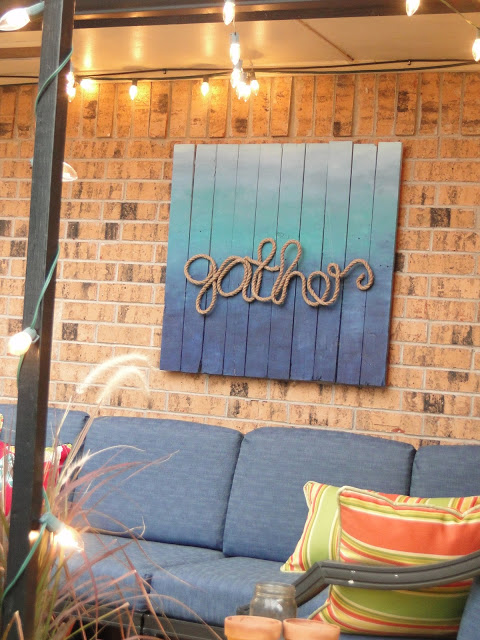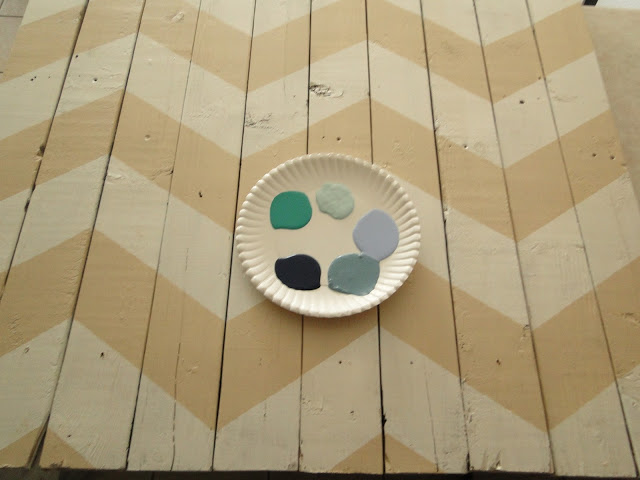 I know several of you were pretty attached to that board, but I was kind of over it and since we painted the brick, I didn't really have a need for it like before.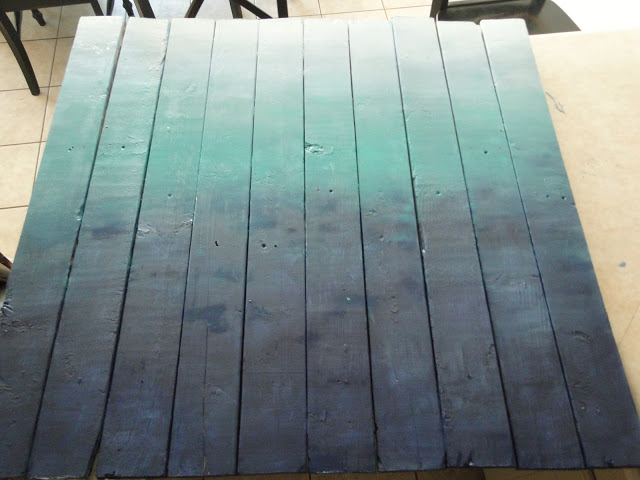 I followed the steps from here basically to create this ombre, ocean-like background for our fun word art.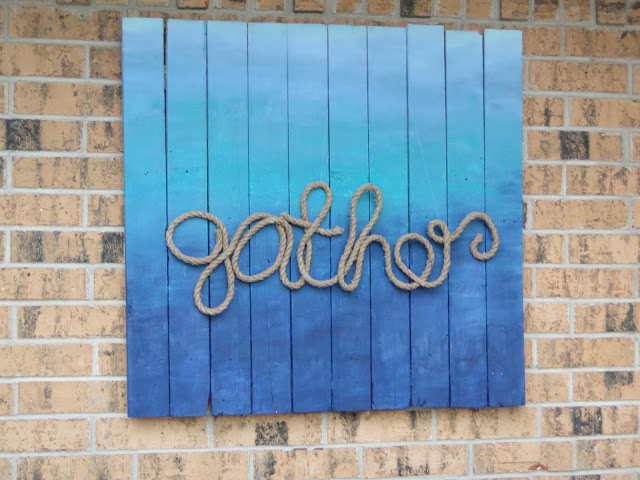 Speaking of word art, how fun is this rope word?? I loved this rope word and the tutorial was easy to follow!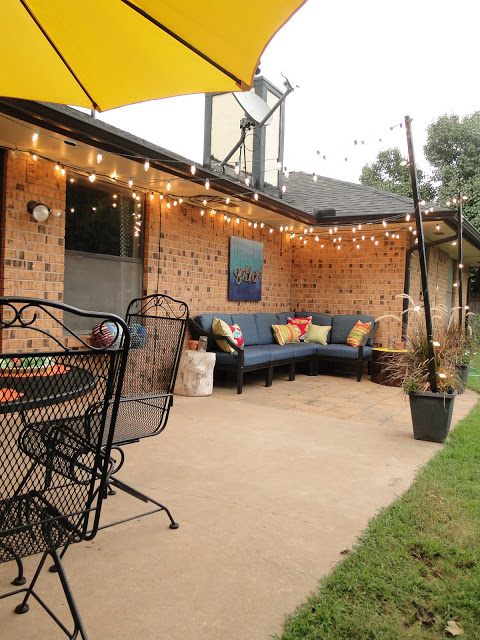 I love the lights, but the leaning poles need a little help. I have a plan, and hopefully we can get that taken care of now that the temps have cooled a bit. When we fix them, I'll be back to share more about the lights.
We are loving the patio, and the firepit addition is coming soon!! Yay!!