Okay, so I know ya'll have been waiting on pins and needles to see the painting reveal since my last post…right?? Well, I could. not. wait. to get it done. I slaved worked all weekend and thankfully I can say the painting is done!! Thank you ALL for your encouraging word through the process!! You are the ones that helped me make it through to this point!!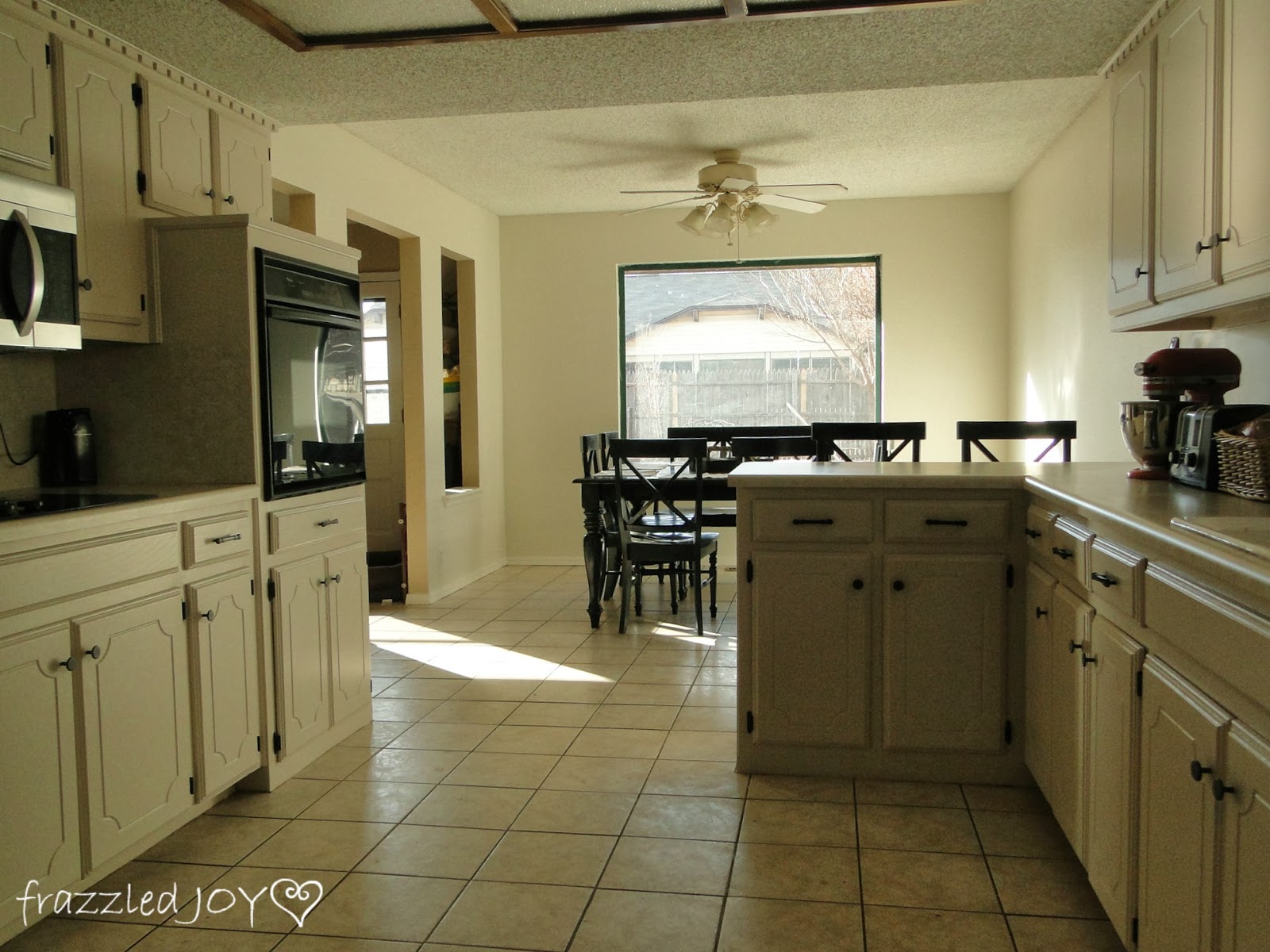 The color we chose for the walls is Dogwood Blossom – again, an Olympic paint color (this one I had mixed at walmart – their colorplace brand is way cheaper than most and has worked very well for me as a wall paint over the years).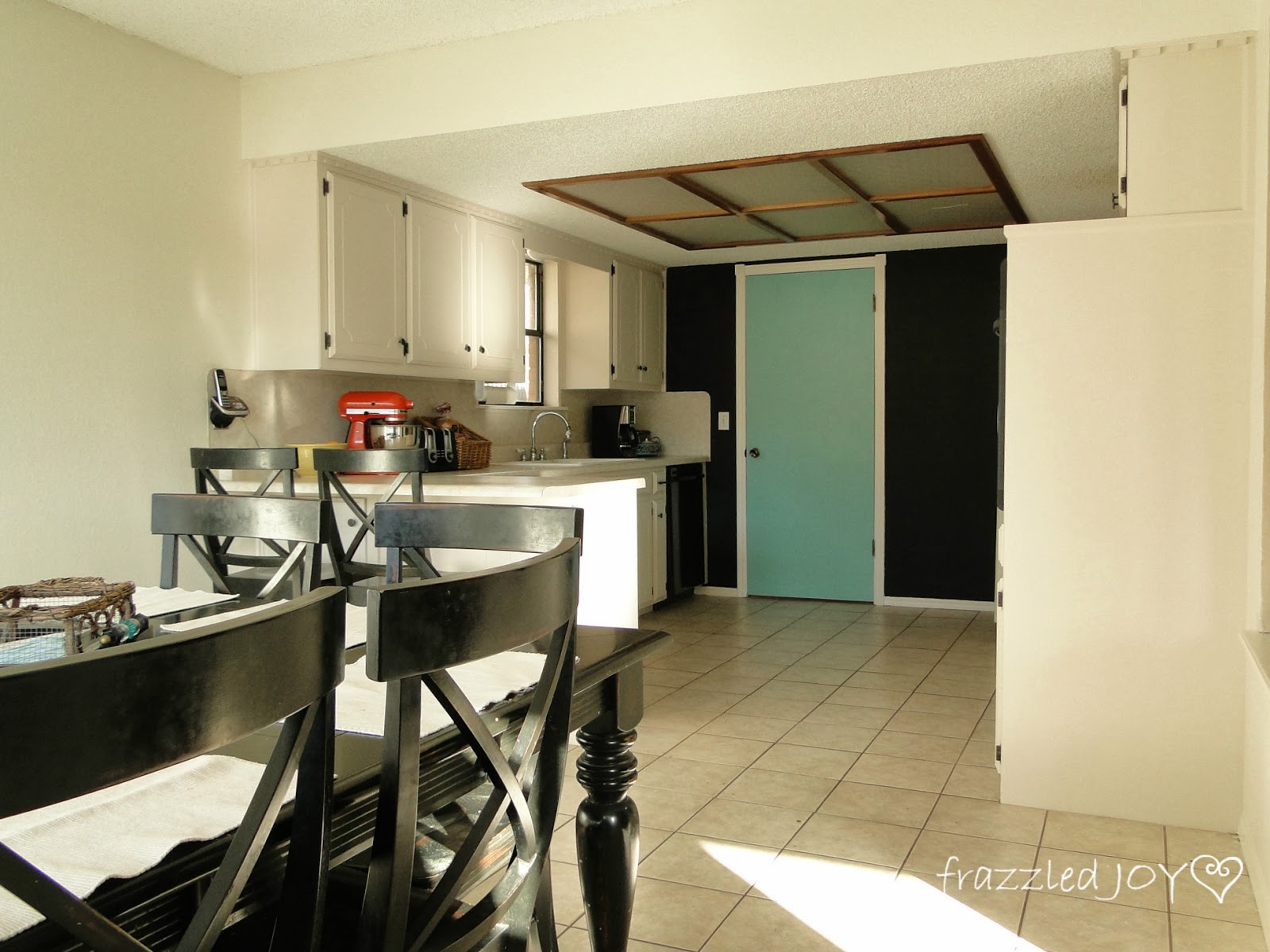 The back wall where the door is, is…chalkboard paint. I did a chalkboard wall years ago in one of the bedrooms here, when it was a playroom for a short period, I have always had one hanging in the kitchen and had planned on using a wall somewhere for this when I started this project. As I started painting that back wall with the Dogwood color, I immediately texted my hubby and said "I think I really want the chalkboard wall on the back wall", he answered with a "sounds good". So, it was decided!! My kiddos can't wait to write on it, but wait they shall ;). The door is painted with the same color that I used on my front door. I just love the color so much and I have a ton of it!! Remember it was a mis-tint on sale, so I don't know the color. All the remaining woodwork (aside from the light box trim) got a fresh coat of Glidden's Antique White – the same color I have used on other wood in my house.

I have no other details for you except pictures!! Sorry for the overload, but I couldn't help myself!! The before and afters are unbelievable, even for me!!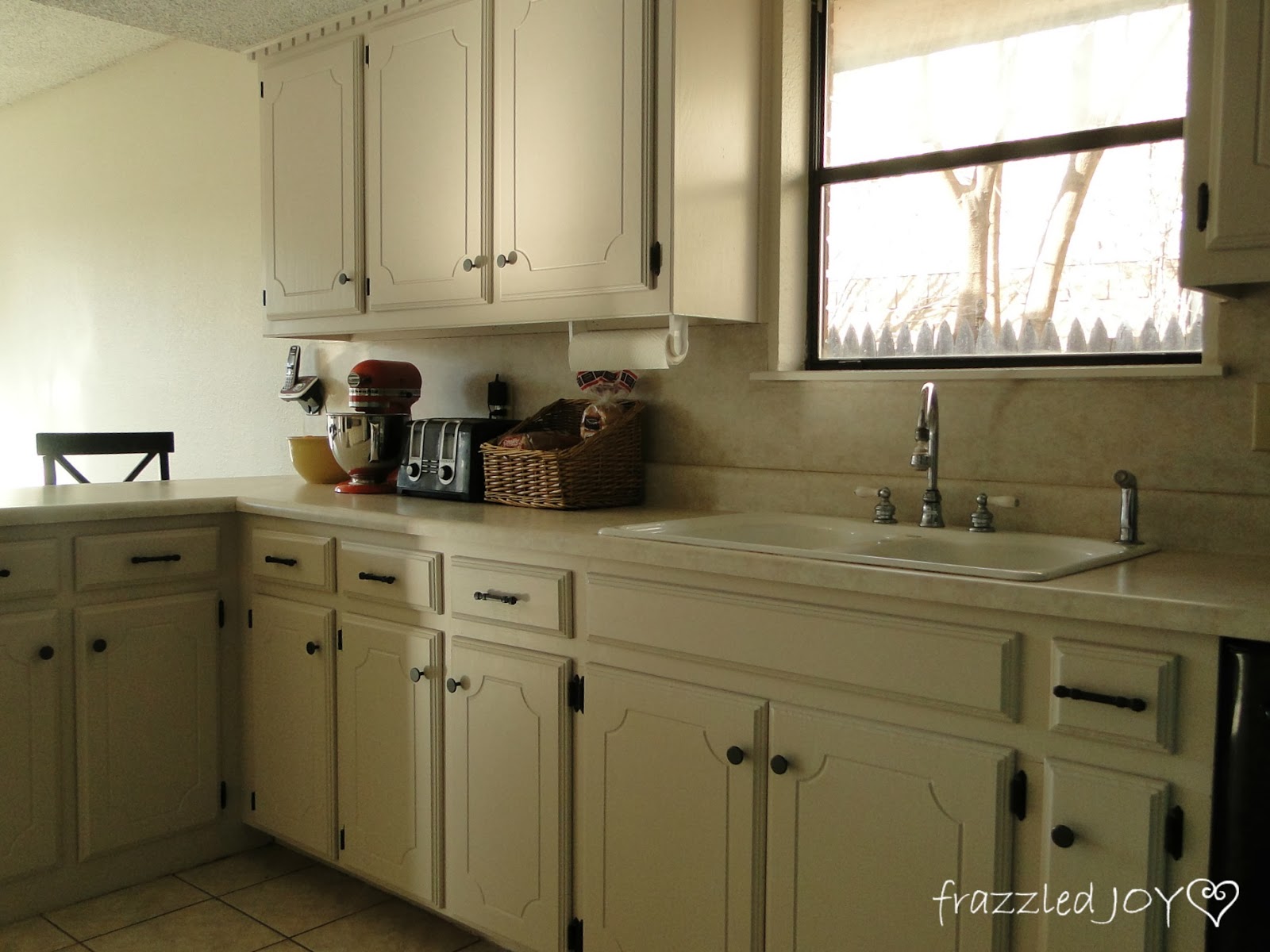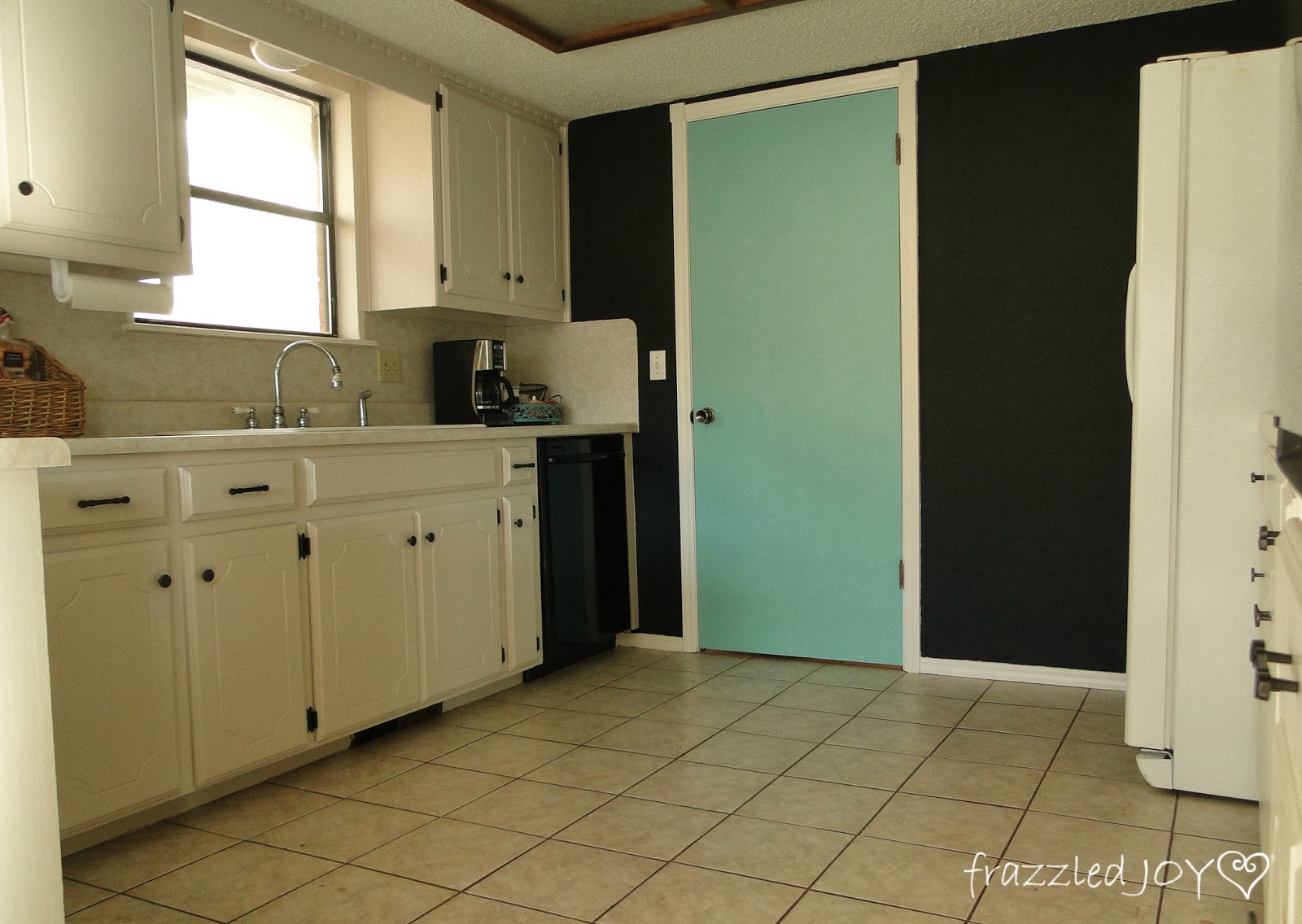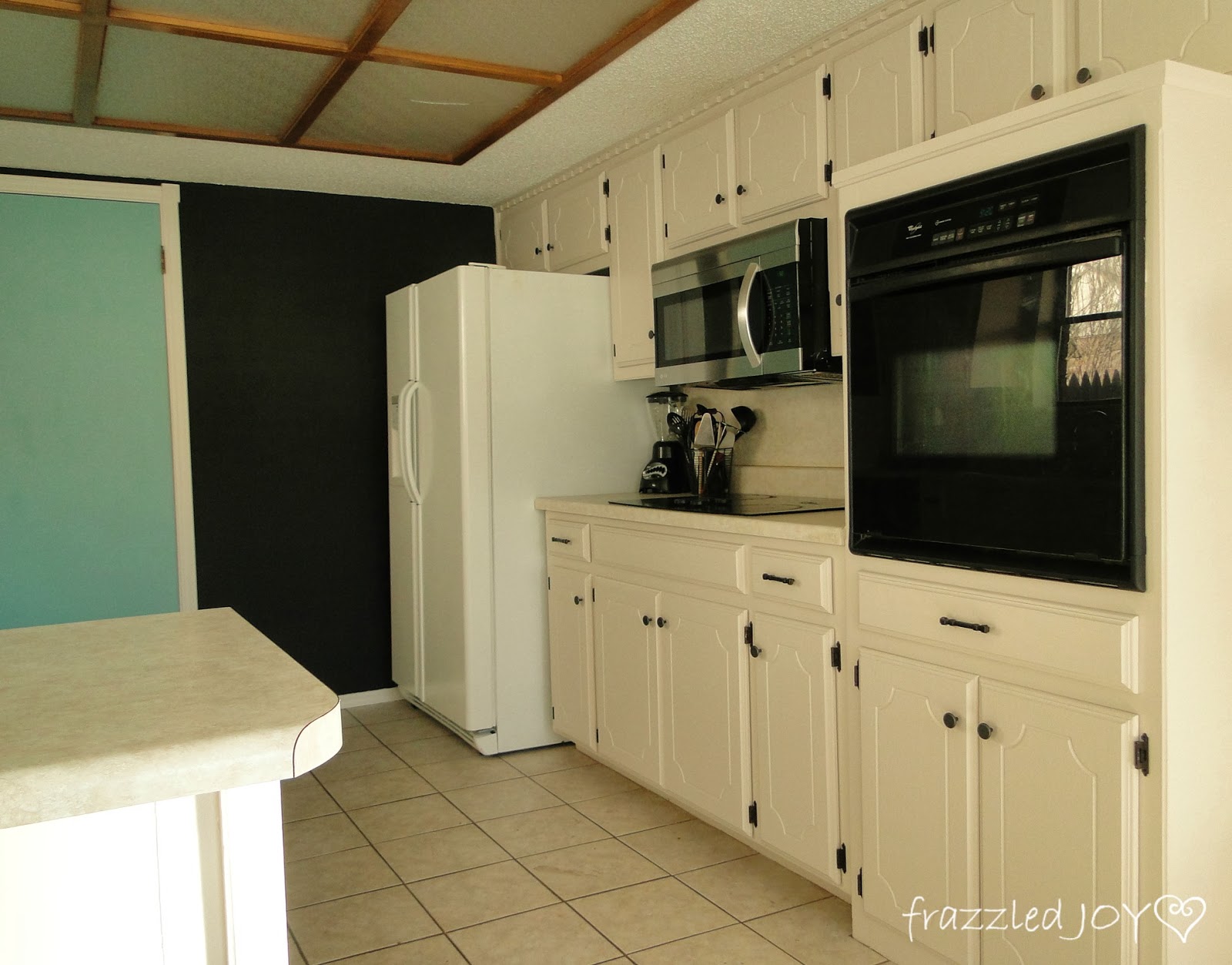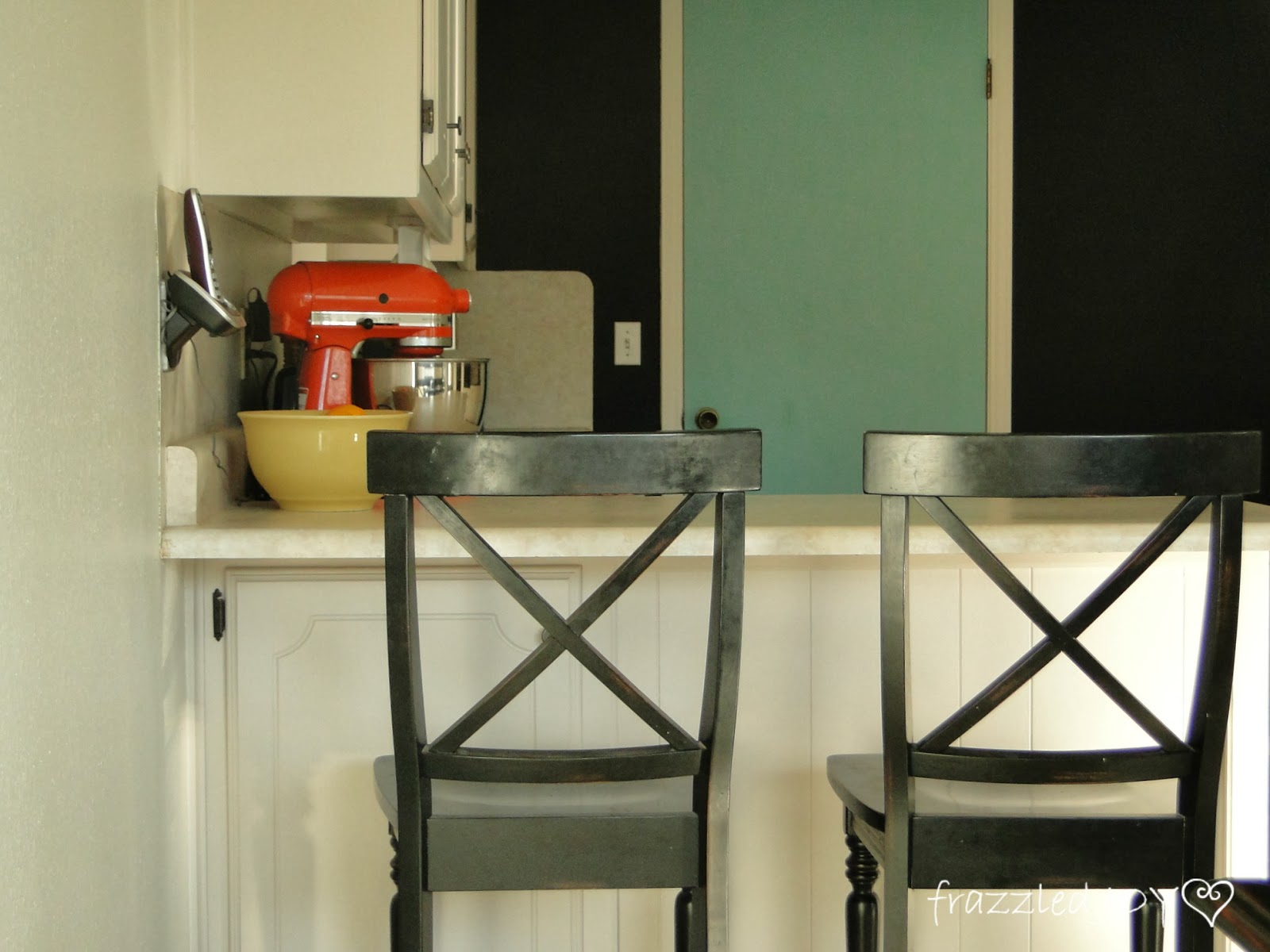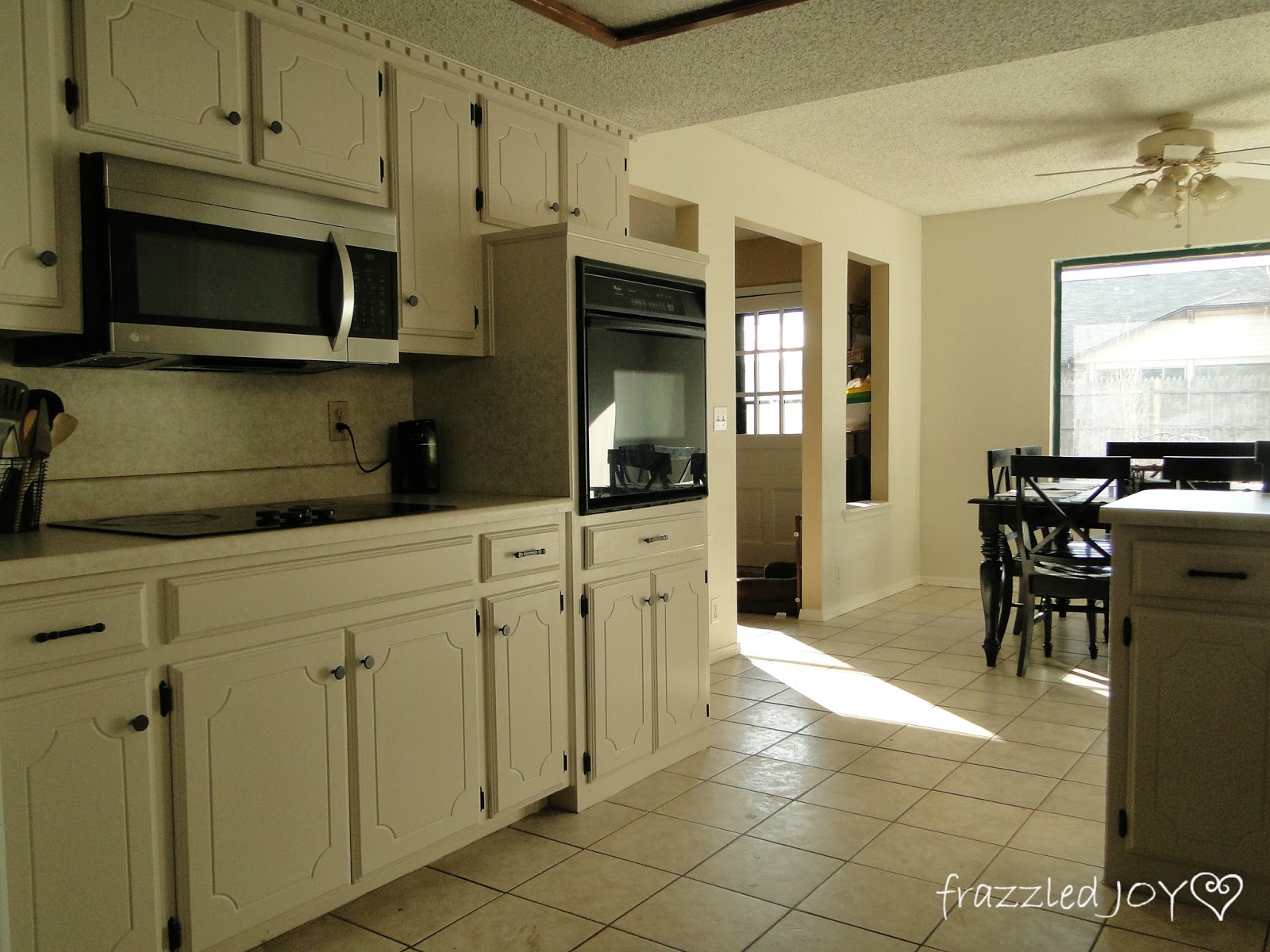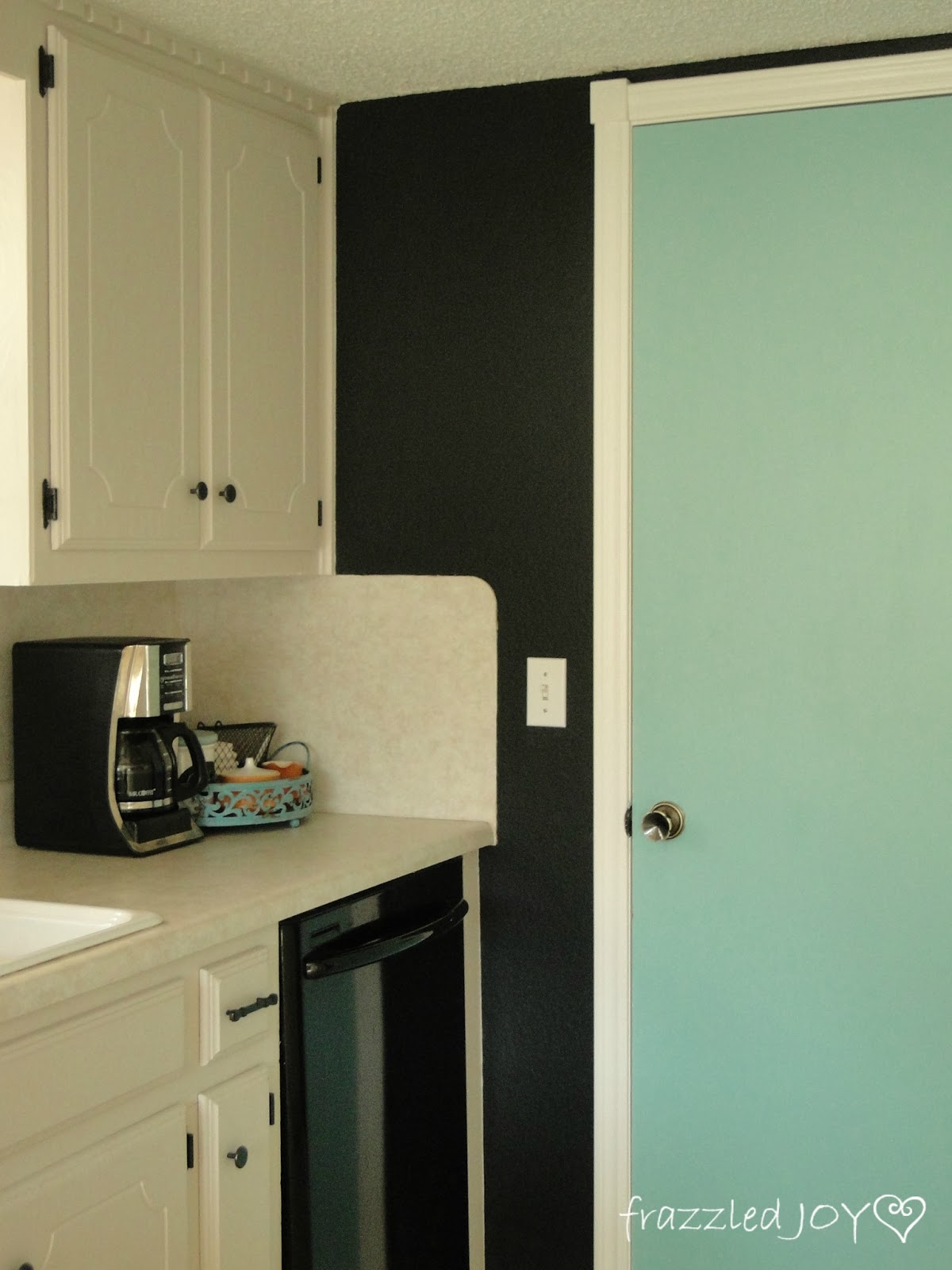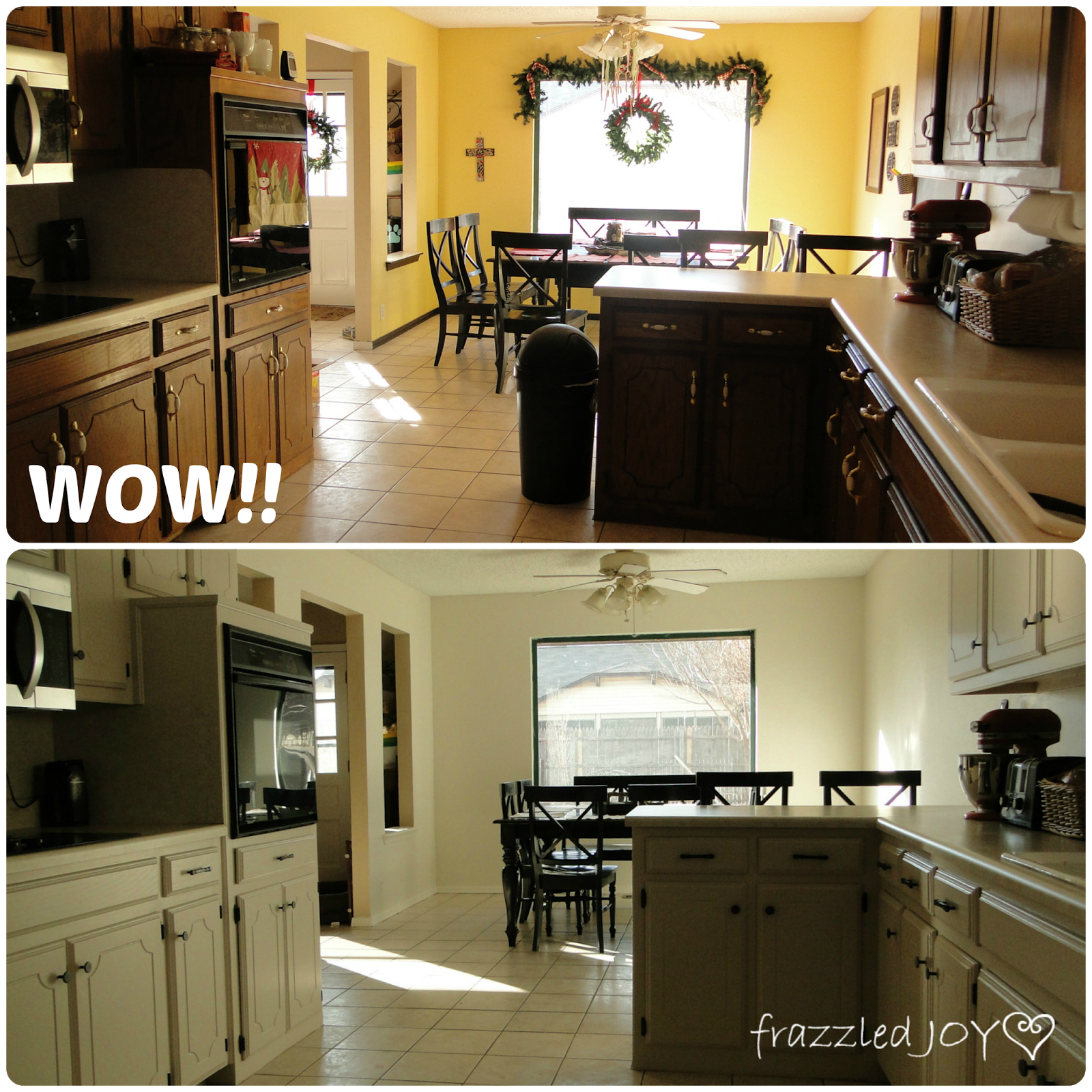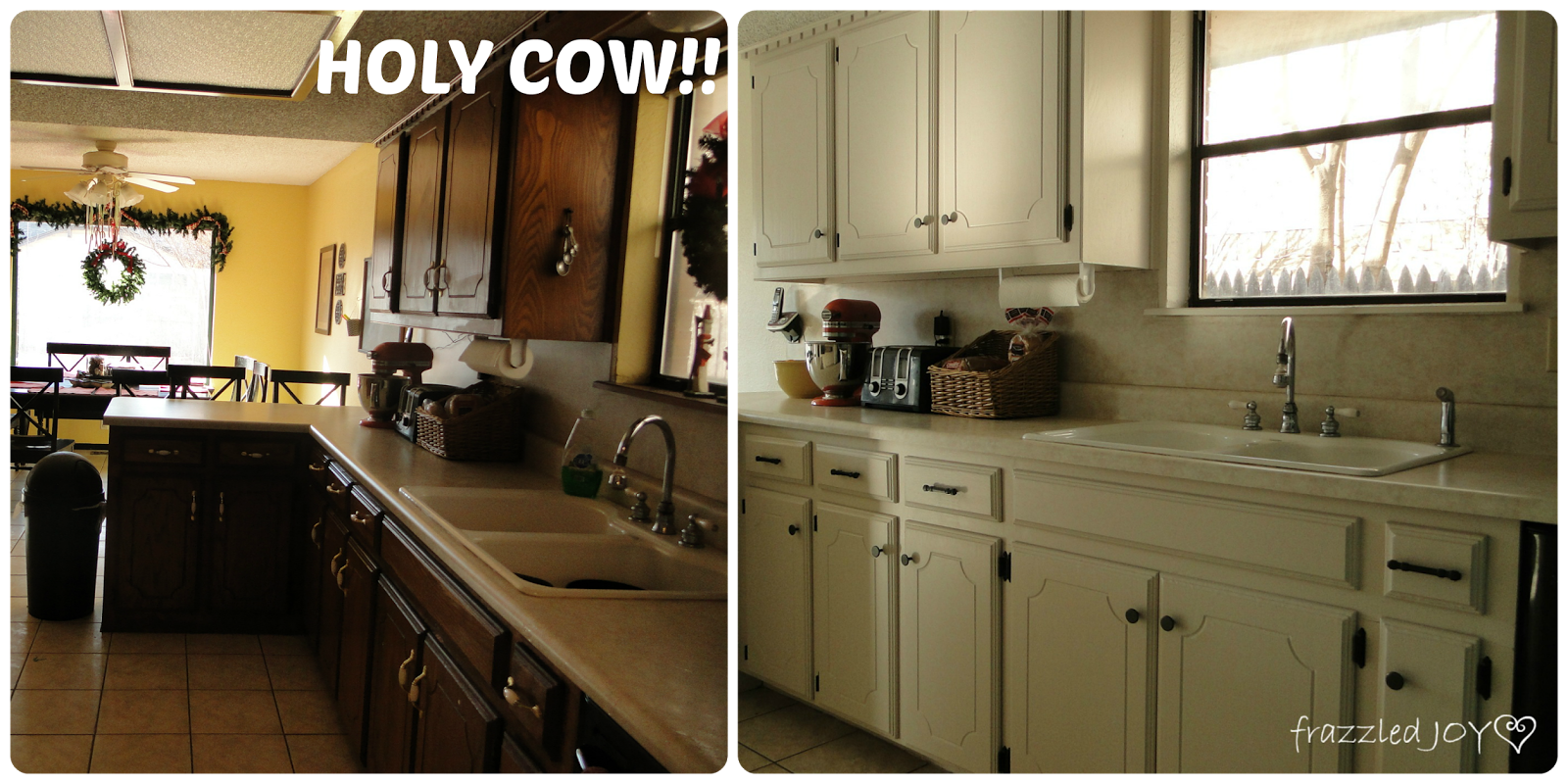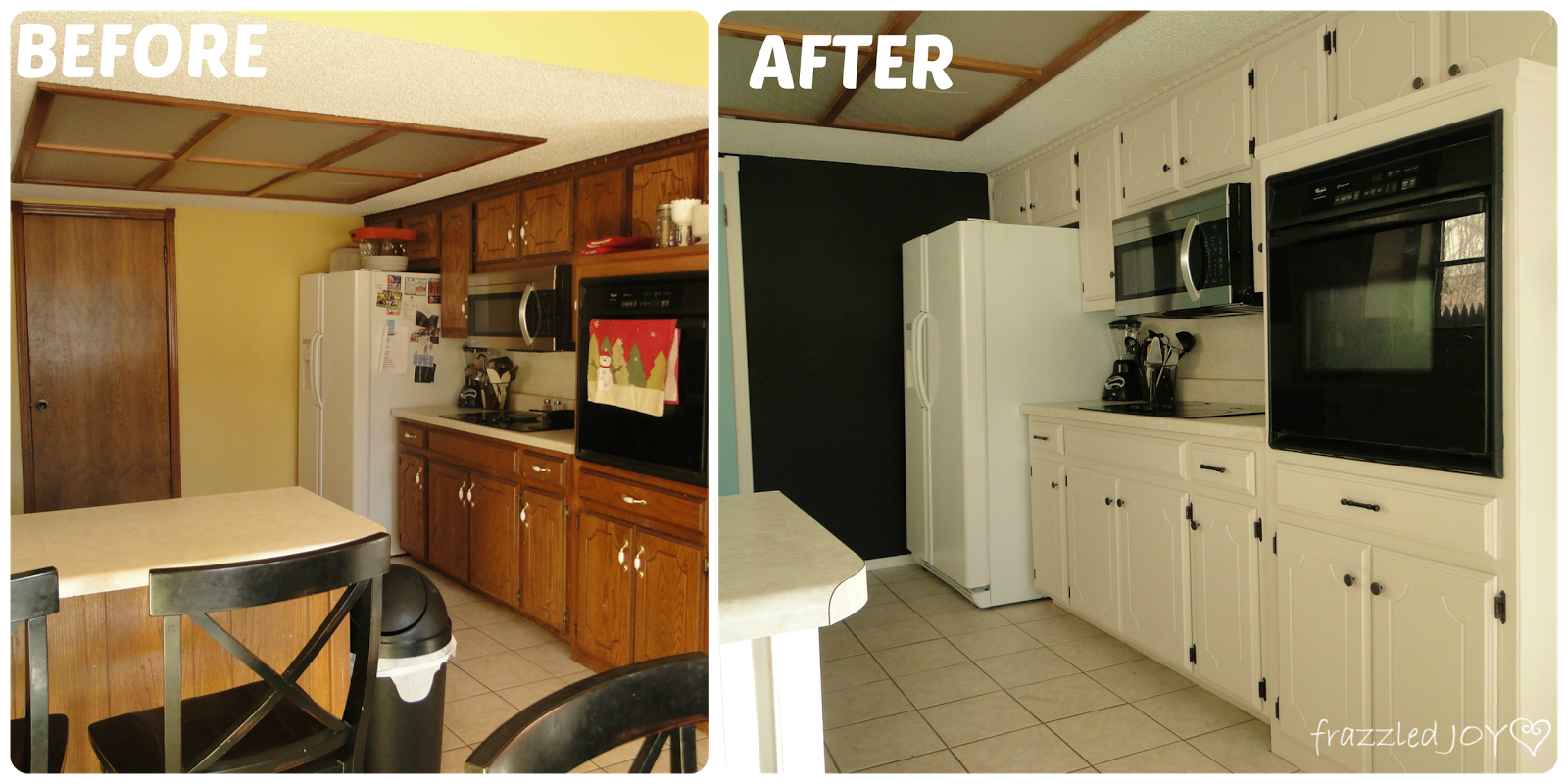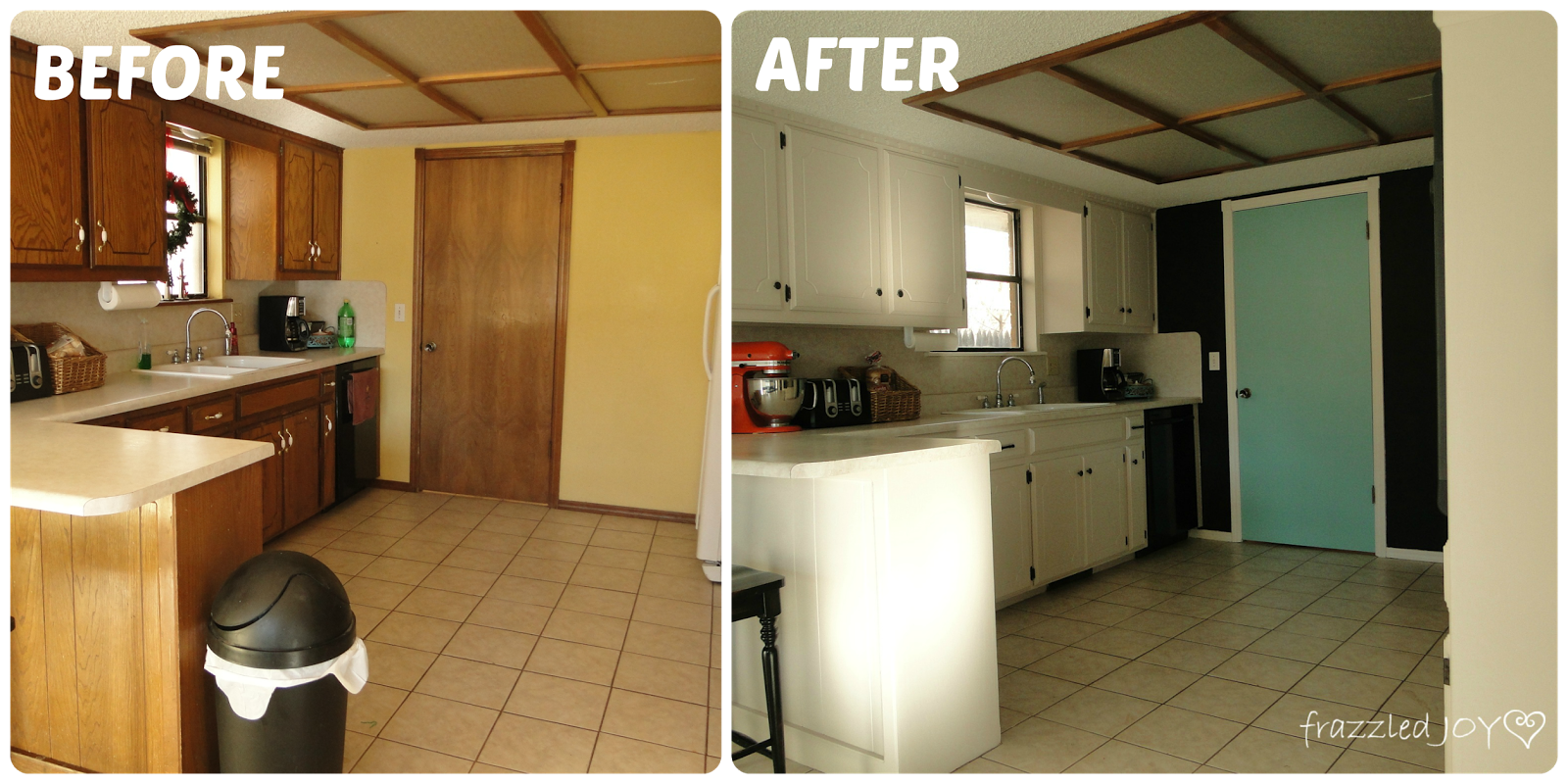 I will say that waking up to the white the morning after it was painted was quite shocking to my system. After living with the yellow for so long, the absence of color was like "woah". But, I remember the same thing happening when we took our master bedroom from chocolate brown to white. And now, I love it!!

The next two things on the list are back splash and lighting. The laminate counter tops I can deal with for now, but the back splash need to disappear. Also, that dumb light box has gotta go, and I'm tired of a ceiling fan in the dining room. Time for something a bit more grown-up for that room.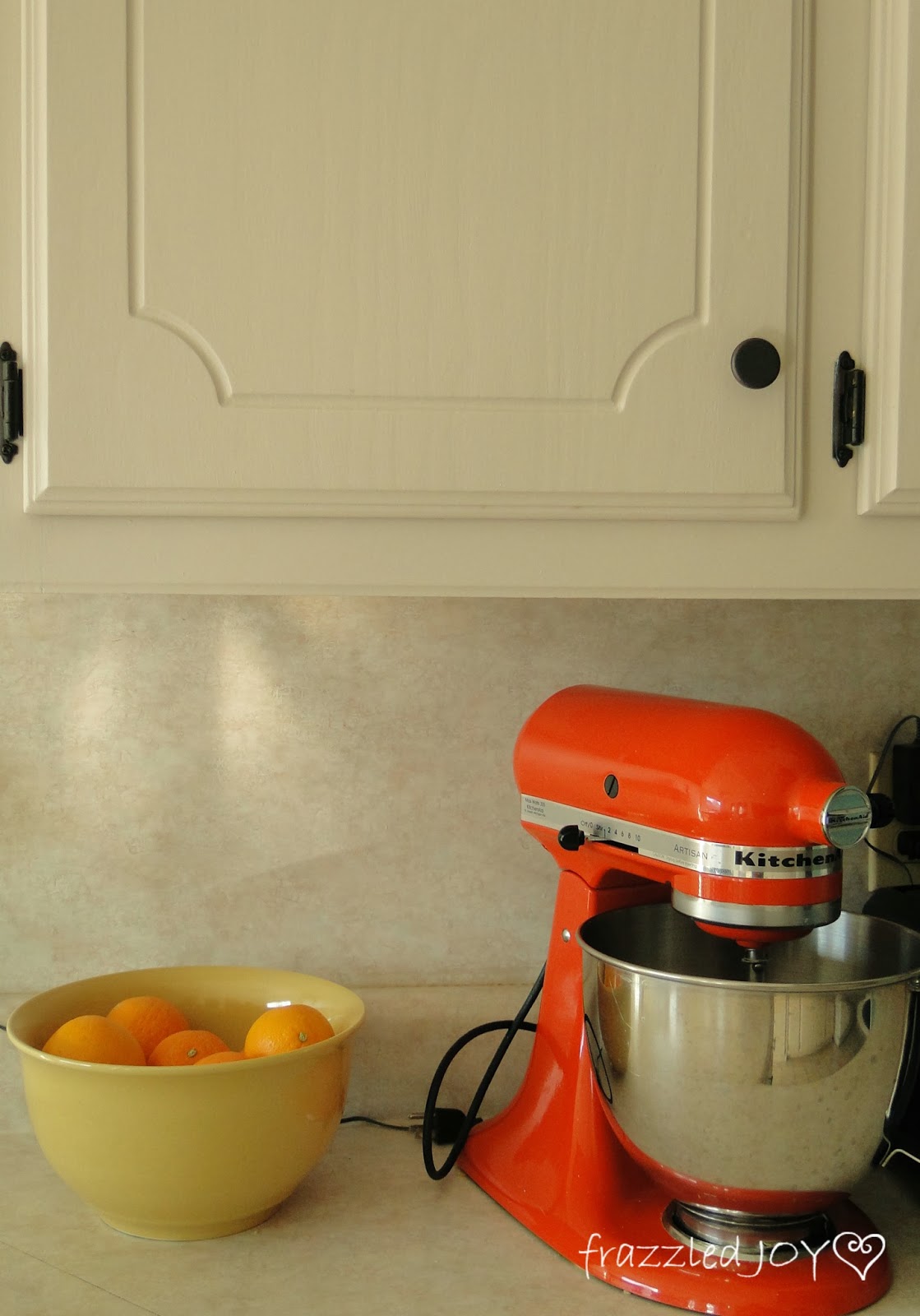 However, projects of all kinds on now on hold for a week, as we prepare to host around 20 10th grade girls and 3 college sponsors this weekend for a church retreat. I know it's going to be tons of fun!! But, as always when I am working on a project, my house has been neglected the past couple of weeks. So, that is where I will be focusing my time. I do hope to squeeze in a money-saving tip post though!!